Buzzing Daily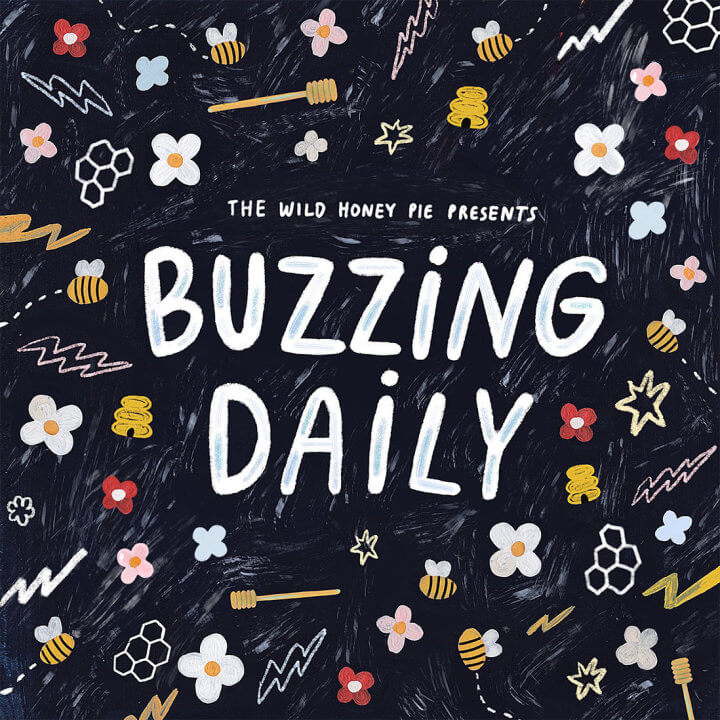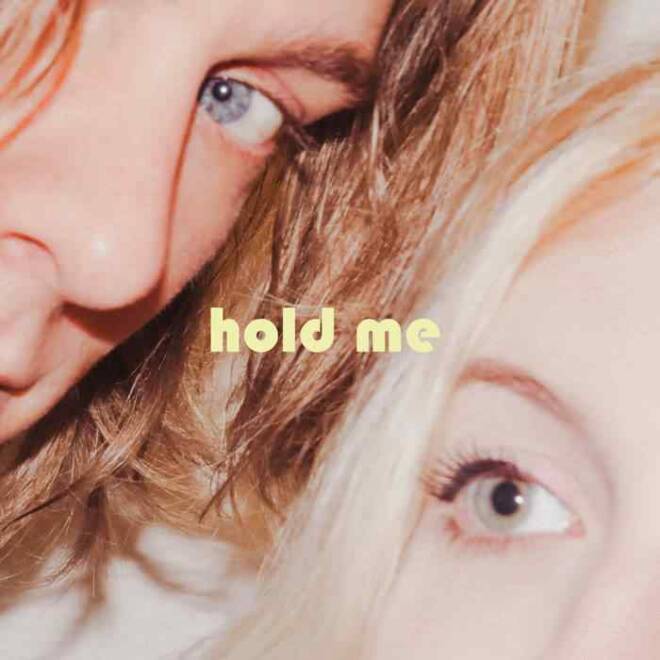 Mini Golf - hold me
---
Britnee Meiser and Eddie Gore, the lead singer of Future Generations, have released their first single as mini golf titled "hold me." The band's bedroom pop vibe is simple in its sweetness, the overall tonality being lightened by Meiser's clear and piercing voice. The song starts with a upbeat synthesizer, and becomes increasingly layered as it draws inspiration from a Mac Demarco-esque tonality and the jovial sounds of ALVVAYS. The indie pop duo from Brooklyn, NY are making music that sounds intentional and welcoming, allowing listeners to follow their work from start to finish.
—
Samantha Weisenthal
on January 30, 2019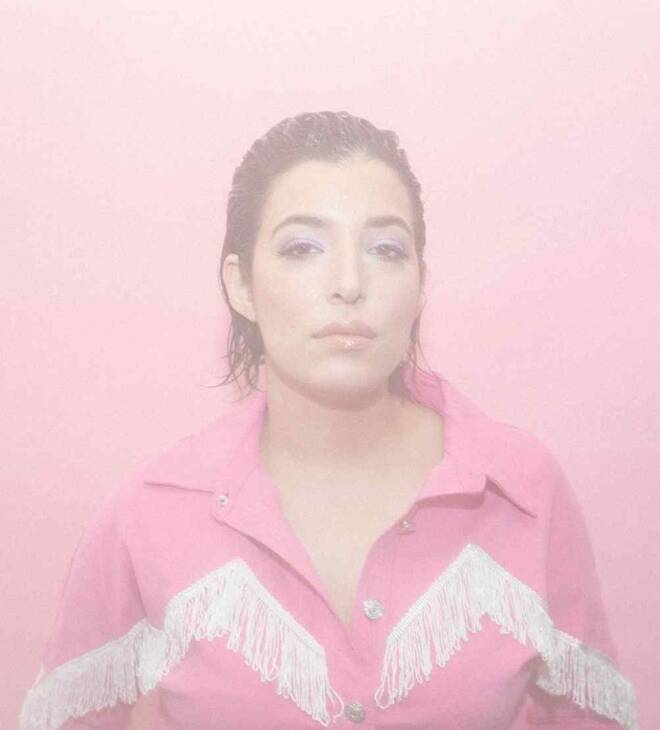 Seamstress - Everything
---
"Everything" by Seamstress is a slow burning telephone call, the whirling inner monologue as you grasp for the right words to say. A melodic breath of exhaustion, Seamstress weaves watery electric guitars and echoing vocals with into a floating yet forward moving ballad, the sonic equivalent of a shimmering silk garment with no seams in sight swaying in the breeze. Weighing the balance between sadness and hope is not easily achieved, but Seamstress, comprised of members Gabriella Chavez & Charlie Sztyk finds a kind of peaceful motion away from the violence of love lost. "Everything" never arrives at a happy ending, as a piano counts its way out of the tune, a flourishing, reverberant voice repeats "it's everything / everything," a mirror reflecting back to us the moments in our lives when the things that meant everything to us seem to fall away.
—
Emma Bowers
on January 29, 2019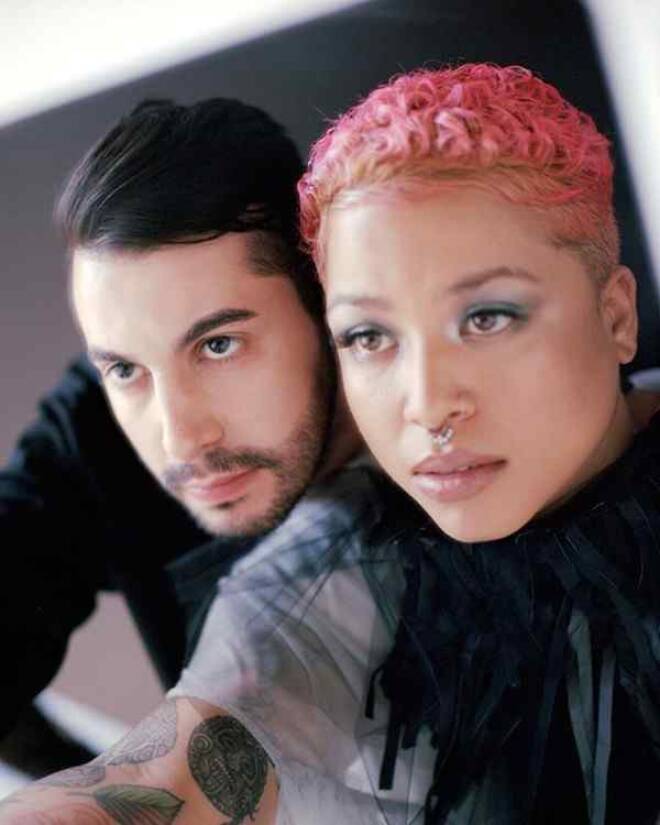 DRAMA - Dead and Gone
---
Electronic duo DRAMA starts off 2019 with the release of their latest single, "Dead and Gone." The group comes to your ears via Chicago, the birthplace of house music. The duo's debut LP Gallows (2016) was a fusion of funky, Chicago house-inspired beats and carefully crafted R&B melodies guided by singer Via Rosa's inspired lyrics. On "Dead and Gone" the duo accesses a new intensity. The unsentimental opening lines set a dark mood: "Love is for lovers and old men who know when to fold and go home." The group's big, festival-ready sound maintains a self-contained sincerity on their new work, with the production allowing Rosa's voice to still shine as the most integral part of the sonic landscape. Good for fans of dance pop groups like CHVRCHES and Broods. Enjoy angst-dancing to this DRAMA track and hopefully more in 2019!
—
Jacqueline Zeisloft
on January 29, 2019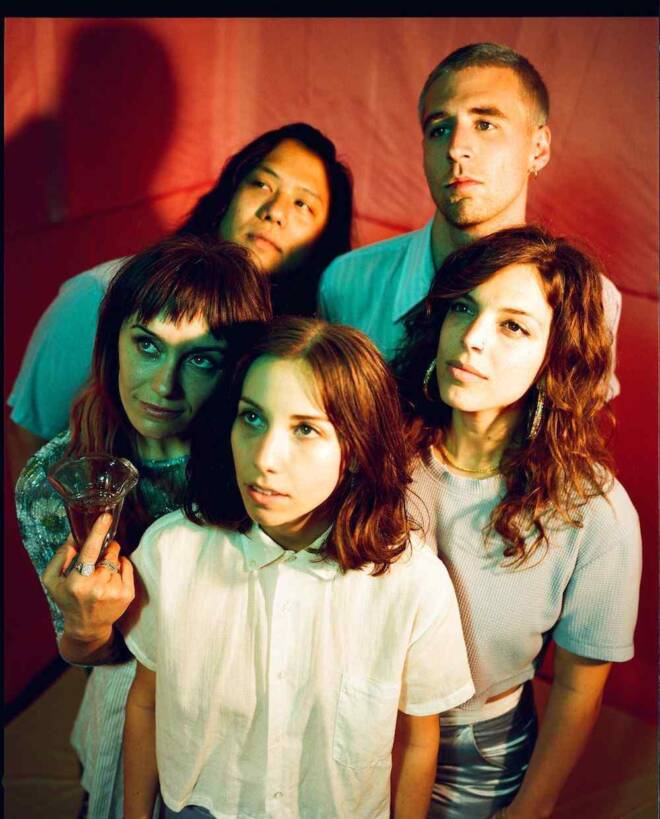 The Wild Reeds - Don't Pretend
---
"Don't Pretend," The Wild Reeds' second single from their forthcoming album, Cheers, opens as a slow waltz most will recognize as reminiscent of a 1950's Homecoming dance, something out of Back to the Future. Sharon Silva, of the three lead singers in the band, has the ability to write the most biting lyrics — she screams, "I'm capable of so much more / Than you people give me credit for" on "Capable," a standout track from their previous album, soloing wildly on guitar. But on "Don't Pretend," Silva offers a more tender view of the world. She documents a difficult week in the hospital, too emotionally closed-off to accept support, and lifelong aversion to risk-taking — "Didn't dare ask questions / Never swim in the deep end." Having faced sickness, hardships and emotional barriers, she thinks that it must be punishment for some wrongdoing, feeling "like a bad kid / 'Cause no one deserves this." But Silva understands that this view isn't fair to anyone, least of all herself. You can watch her maturing throughout the song, as it takes two choruses for her to reach the resolution, "Don't you dare play victim / When you have the power to choose / Don't pretend the world has never been good to you." By the end of the song, you've forgotten how far the song has come from that 1950's gymnasium, with Nick Jones' frantic drumming closing in from all directions, before everything drops out and the guitar resolves in the major key, the surest sign of certainty.
—
Daniel Shanker
on January 28, 2019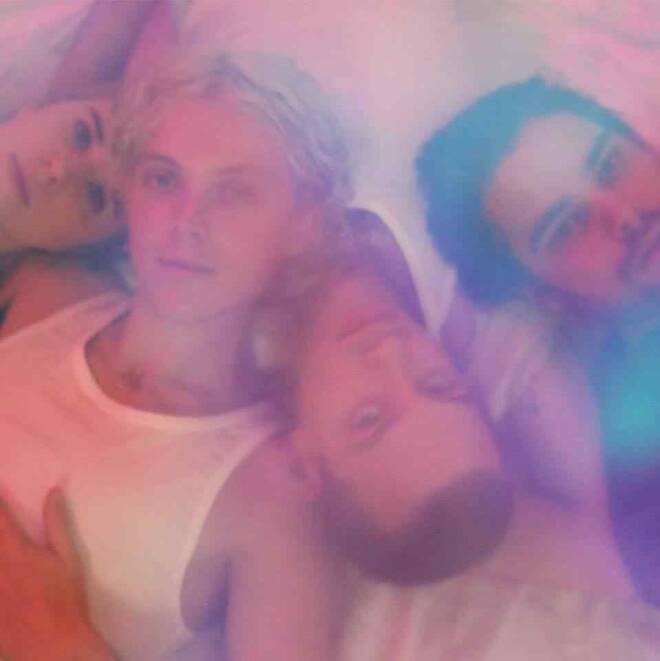 Cub Sport - Party Pill
---
Australian alt-pop group Cub Sport is definitely on our artists to watch list. The group recently released their gorgeous, new self-titled album that's a can't miss. The last single from the album, "Party Pill," is a trip to the past that lead singer Tim Nelson needed to take in order to make peace with it. As teenagers Nelson and his fellow bandmate Sam Netterfield fell in love, but decided to stay friends since Nelson feared coming out. Now happily married and boldly making music about acceptance and equality together, "Party Pill" is a celebration song. Not only does this song artfully depict a love story but musically it soars. Nelson's knockout voice casually goes back and forth between sexy and just downright impressive as he belts out notes full of passion and love. There's no doubt about it, we too will be loving Cub Sport for a long long time.
—
Dara Bankole
on January 28, 2019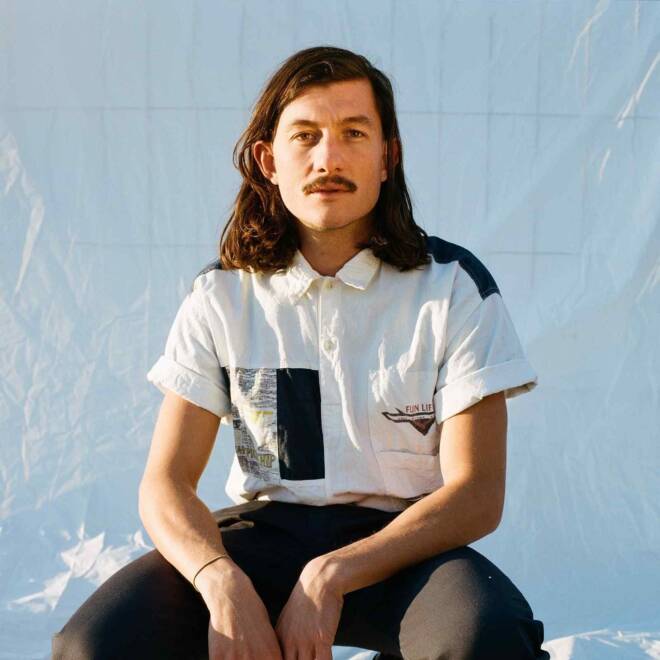 Jackson Dyer - CBSKY
---
At the edge of his highly anticipated album, Inlet, Jackson Dyer's "CBSKY" comes like a summer breeze. The Australian native has spent much of his time in the last few years writing in isolation and drawing inspiration from his hometown in New South Wales. His love for the sleepy coastal town is evident in this low-key tune that is as much "coastal jazz" as it is "beach-pop," both highlighted by an outstanding electric guitar performance. His trademark buttery vocals punctuate the soothing feel of the track.
Posing the question, "Was I a fool to follow an abstract feeling?" Dyer reflects on coming to terms with the inevitability of change, himself remarking that, "[He] wrote CBSKY focusing on the dramatic and often senseless changes and trials that life brings." Check out the newly released music video that capitalizes on the vibe of the song itself with Jackson as the focal point of a coastal and visually diverse scene full of gently breaking waves, cacti, mountainous landscapes and soft sunsets over the ocean.
—
Jazzmyne Pearson
on January 25, 2019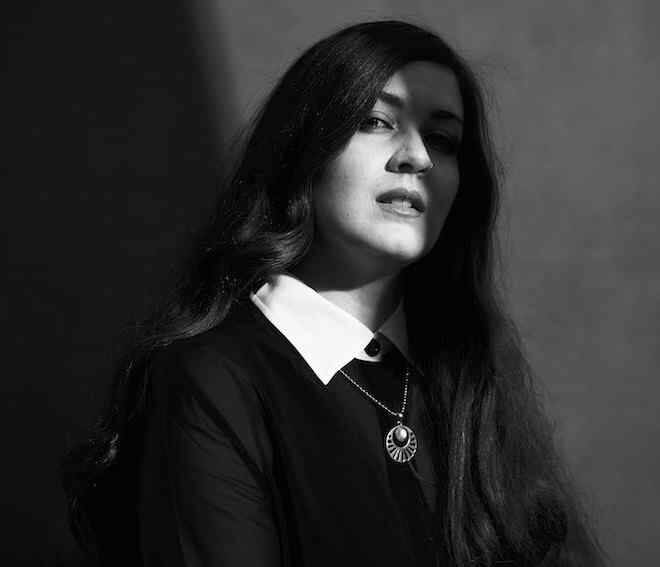 Charlene Soraia - Beautiful People
---
The last single in the release of Charlene Soraia's new album Where's My Tribe, "Beautiful People" is a trip inside of the songwriter's deep feelings about herself and the experiences she's had while people-watching. Comparisons and self-judgment has been a part of the British singer's self-discovery and the song is a way of processing the overdrive of images and perspectives presented by our social media-obsessed society. "Beautiful People" is a way of talking about unreachable beauty standards but also a way of discussing the standards of perfection that are expected by people daily. While calling herself "insatiable, uncomfortable, incapable at socializing," Soraia, whose calm voice and soothing melodies leave a mark on the listener, shows us that the satisfaction she's trying to reach is unattainable. "Beautiful People" is an ode to looking at yourself as the starting point of your self-realization. Where's My Tribe is out today!
—
Giulia Santana
on January 25, 2019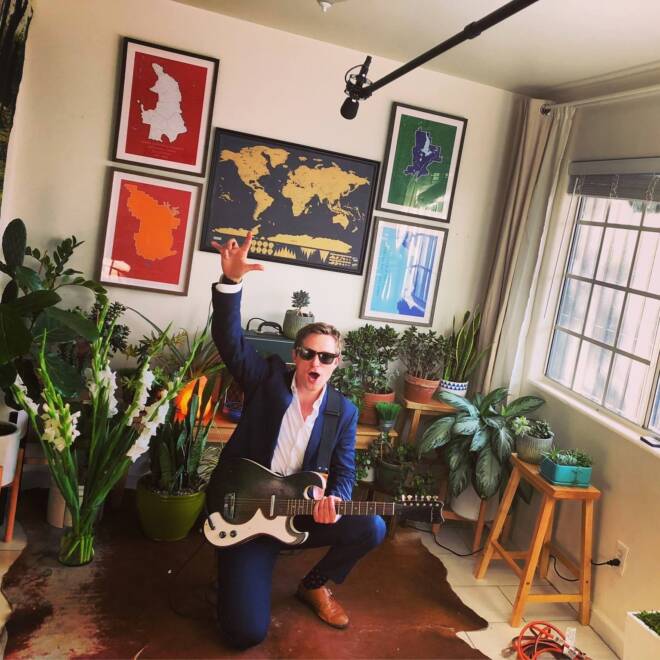 Luego - Sunset Walk
---
Luego, a Los Angeles based folk rock band, have released two singles preempting their upcoming album VISTA. "Sunset Walk," sounds like a The Avett Brothers and Whitney collaboration. It's complex in its instrumentation and throughout the work different sounds come together and fall apart in country-esque harmonies. "Sunset Walk" asks the classic relationship question: "how do we stay together when it feels like everything is falling apart?" The lines, "the rest is history/ and their ain't nobody else / so why am I so afraid / that its all coming undone," mimics a feeling many modern relationships are asking. Although the lyrics are melancholic, the tone of "Sunset Walk" is overall uplifting. It's a song you would listen to while getting ready in the morning or while on your walk to work. The percussion and plucked guitar lay out a clear head-bopping beat, while the melody maintains a light and effervescent tone. "Sunset Walk" leaves us excited to hear Luego's upcoming album, because if it's anything like the songs they've released, we're sure that the band is due for some much deserved attention.
—
Samantha Weisenthal
on January 25, 2019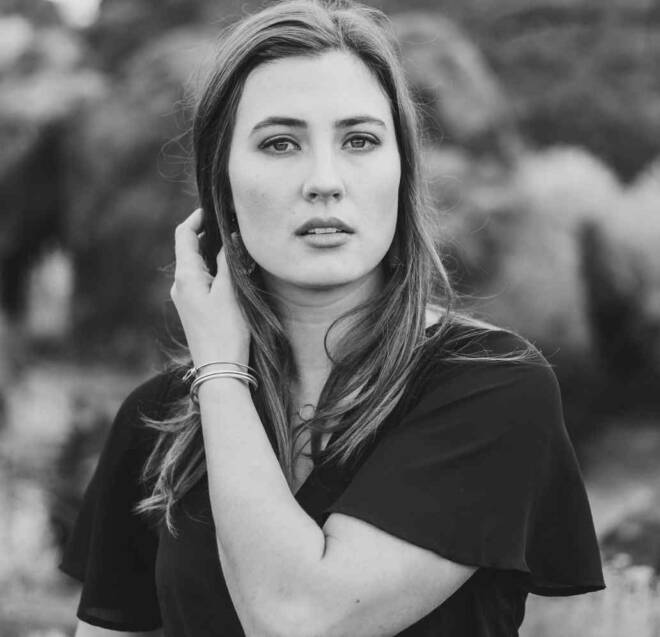 Clara Baker - Doubt
---
Hailing from Portland, Oregon Clara Baker's music expresses a strong sense of being in touch with nature and herself. Her newest single "Doubt" is her first release since her 2015 LP and is the lead single off of her second album Things to Burn produced by Shane Leonard (Field Report). Within "Doubt" is the sound of a troubadour, one that sings songs around campfires as people listen in, eager to hear how the storyteller has woven a tale into a melody. As a folk artist, Baker has mastered the lyricism required to tell good stories above a rich musical landscape. "My mama brought me up with on faith / my daddy brought me up with facts / I go to pray at the altar of the certainty I lack." There is a sacredness to "Doubt" in it's hushed tones and stringed instruments that prays tribute to it being anchored in the religious. As Baker reflects on what she taught from her upbringing she is learning not to run away or despise the doubt that comes along with faith and but rather see both as valid and worthwhile. Things to Burn is out March 8.
—
Dara Bankole
on January 24, 2019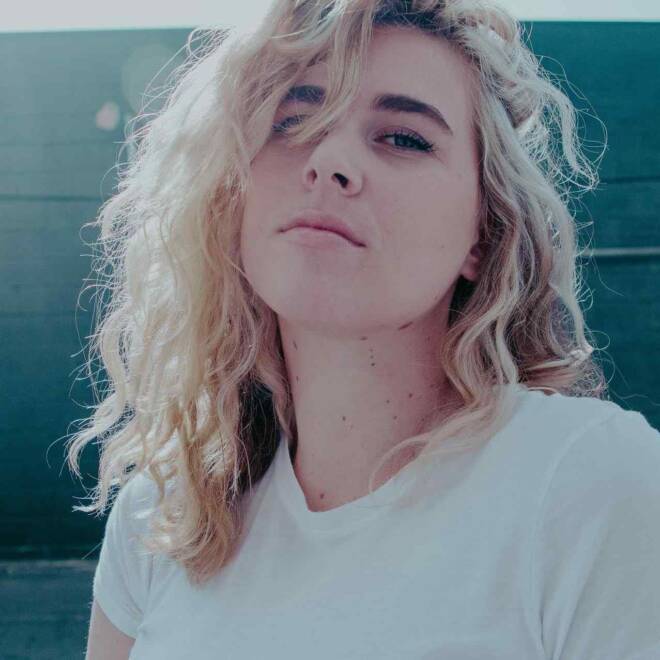 The Dumes - More Than Physical
---
LA based indie rock band The Dumes introduces you to its sound with a crave-filled melody and lyrics that trigger longing for the one you can't let go of. In their debut single, "More Than Physical," vocalist Elodie Tomlinson sings about love and desire, missing something before and after it was yours, and of course, being in love with someone for more than just a touch. Formerly a part of Los Angeles band Sibling, Tomlinson has prior experience in bringing us indie hits like HypeMachine chart-topper "Revolve." "More than Physical" is the lead off of the band's debut EP, GWTC, expected later this year and it sets a basis for the fulfilling songs the five-piece group plans on dropping soon.
—
Giulia Santana
on January 24, 2019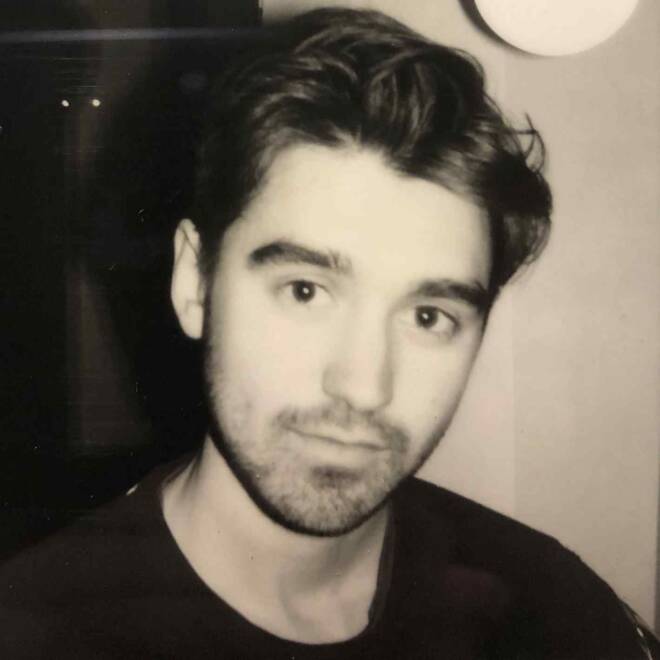 Mindchatter - Trippy
---
Naming a musical project Mindchatter while not establishing any kind of social presence seems bold given our current musical climate. Luckily enough, the one-man band's first single, "Trippy" carries its own weight, painting an evocative picture for what kind of artist Mindchatter actually is. The track suggests that he might be one of the purest embodiments of what defines the genre of bedroom pop. That being said, it still manages to showcase Mindchatter's individual flair. The song whirls with bright, video-game inspired synths, bubbly percussion, groovy bass, and other subtle lo-fi elements like nonchalant vocals and minimal distortion. Mindchatter's distinct melodic phrasing and unusual vocal processing make "Trippy" all the more entrancing. Beyond this single release, not much has been said about who this artist is and what he plans to do. All we know for sure is that it's the first track off an extensive project, which is honestly more than enough for me.
—
Andrea de Varona
on January 24, 2019