Buzzing Daily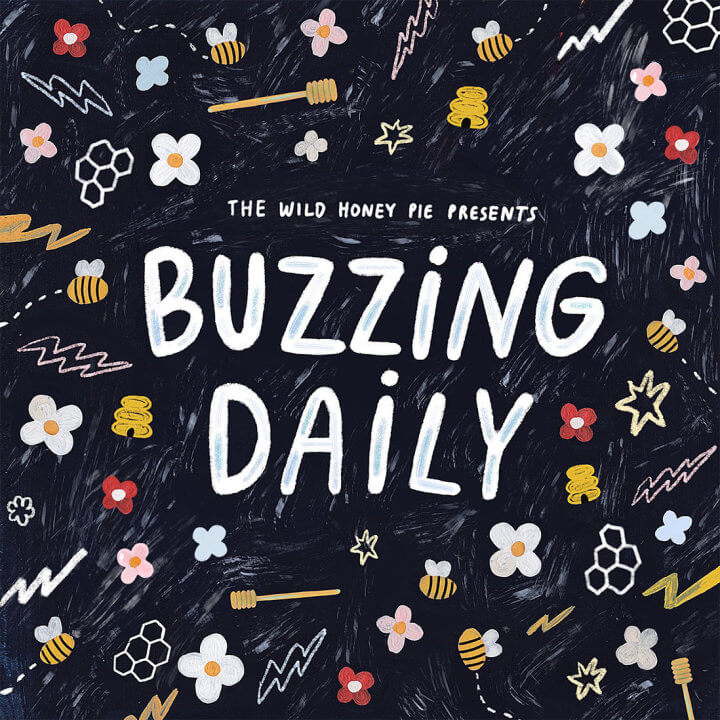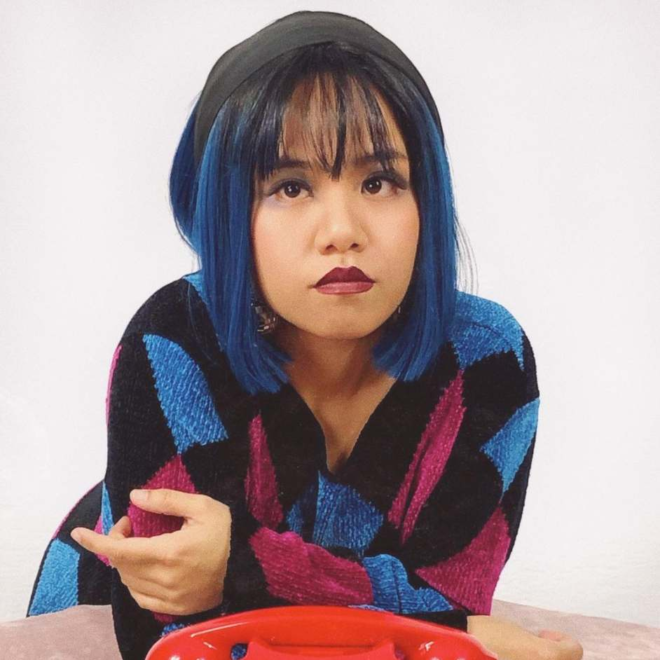 Faerie - White Noise
---
Contrary to what the title may suggest, Faerie's "White Noise" is far from static. A sonically lush and textured synth-pop delight, the song comes out of 2am, her short but sweet EP debut. The song balances an intimate, electro-pop sound of the likes of Caroline Polacheck with a contrasting sense of dramatic, colorful synth-pop reminiscent of artists like CHVRCHES or MS MR. "White Noise," which delves into getting over a past relationship, doesn't lament but instead celebrates being satisfied with one's own space. By the time the song's hook comes in, "Give me a minute / My space to breathe," you've already stood up to dance. Filled with synths, background vocals, and satisfying beats, the song takes whatever space it needs. The title is then a possible reference to that dreadful silence heard when a phone call goes unanswered, but Faerie turns that around, coveting that silence rather than fearing it. In the end, she pulls through triumphantly, "I don't need your love to feel at ease," she concludes.
Behind Faerie, there's Christine Joyce Lam, a promising NYC-bred singer-songwriter whose combination of imaginative, colorful songwriting and powerful, cunning vocals make for an ideal artist to look out for. The song is co-written by two collaborators: Christian Young (ImTrying) and Jonathan Atkins (wavcat). Together, they make this deeply enjoyable and satisfying track, which makes for an ideal quarantine listen—a fun and perfect dance party for one. Photo by Brian Scagnelli.
—
Alejandro Veciana
on February 17, 2021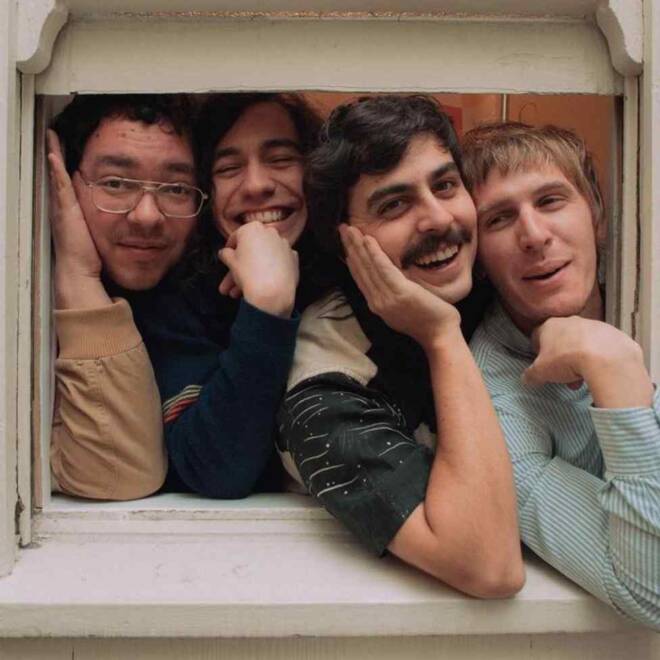 French Cassettes - City Kitty
---
Some people find joy in the electric buzz of city lights at night, pleasant company and the serendipity of figuring out what happens as you go. Others prefer to ride that midnight roller coaster more on special occasions than every weekend. Oftentimes, though, those two people are friends. Or lovers. Or significant others. French Cassettes' "City Kitty" is a slick groove that stands at the precipice of both, weighing the glamorous tug of the nightlife against the equally strong desire to curl up with someone you love on a couch for a nice night in. The track opens with washy guitars and an enigmatic vocal line that's hard to distinguish under reverb and a fuzzy telephone vocal effect. Soon the bass comes in like a siren coaxing your body into moving with a will almost its own. The lyrics, meanwhile, beg the listener to consider spending a night at home. But how could you, when there is dancing to do and music to groove to? So what if you end the night feeling a little bit too old for this, trading every sunrise for a few hours of sleep? But sung to the right tune, staying in sounds tempting and pleasurable in its own way. After all, you can dance without inhibitions in your living room just as easily as any bar out there—or at least, you can with "City Kitty" on the radio. Photo by Nikki Neumann.
—
Allison Hill
on February 3, 2021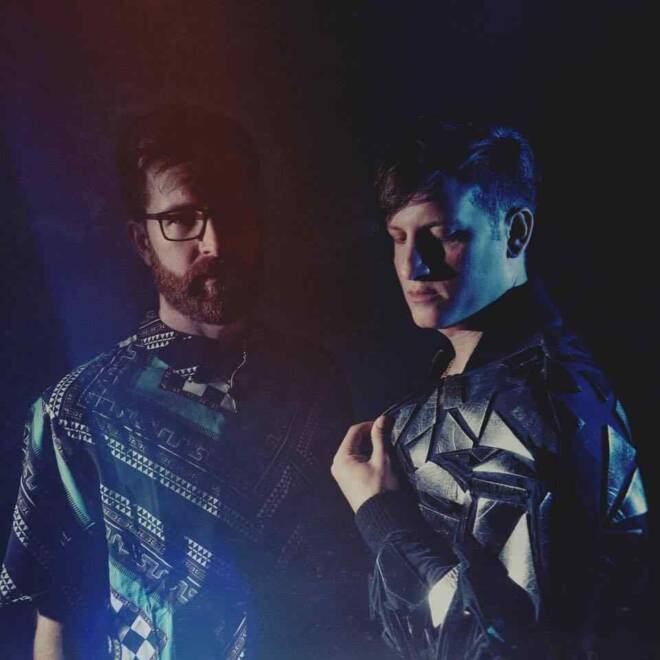 Great Good Fine Ok - You Don't Look at Me the Same (feat. Yoke Lore)
---
Beloved Brooklyn-based pop-duo Great Good Fine Ok and folk-pop soloist Yoke Lore have collaborated to create an enchanting recognition of the trials which come with the risk of love and trusting someone outside of yourself. Gliding in with a few incandescing synth notes and the atmospheric voice of Great Good Fine Ok vocalist Jon Sandler, what is a melancholy concept becomes that of a balmy and gleaming, yearning of hope. Yoke Lore's signature, diaphanous banjo plucking dresses this track with a refreshing, subtle folk sound. The honest lyrics of "You Don't Look at Me the Same" paint a picture of a relationship wherein the love has grown tired and is teetering on the line of moving on or putting in the work to sustain unity, and leaning into the latter. Photo by Shervin Lainez.
—
Laney Esper
on February 2, 2021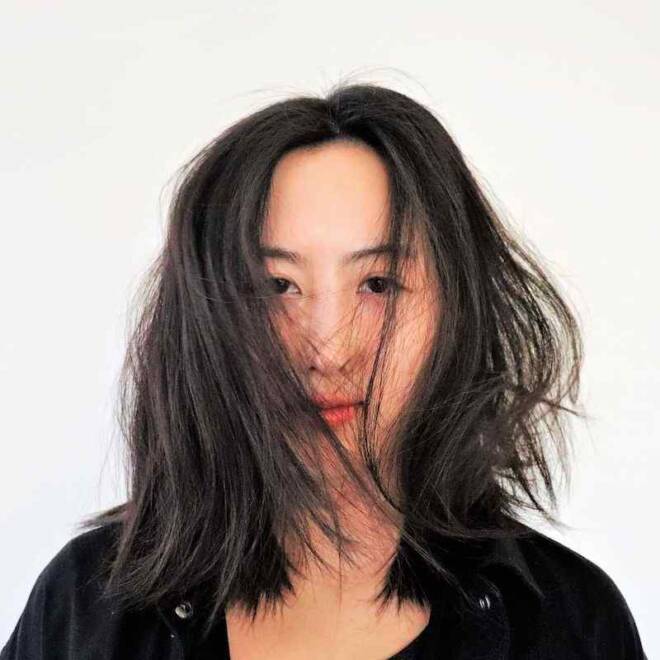 Su Lee - Wide Awake
---
Whimsical and sprinkled with cosmic dust, Su Lee's "Wide Awake" is what dreams are made of. Soft keys and even smoother vocals guide you through the verses about longing and trying to reach out for someone who feels the same. It's maybe the universal feeling of being alone together, of "smiling but crying" or the thought that we're all under the same stars, wishing to touch them at the same time. South Korean singer-songwriter Su Lee might be new to our radars but she isn't new to writing about overpowering feelings that connect to people beyond physical distance. Her music is meant to make you feel or to give a voice to all the things you already feel. The artist's first project to hit the outside world like a storm was the music video for the single "I'll Just Dance," which perfectly encapsulated the feelings of millions of people stuck at home, slowly losing their minds. In a way, her new single "Wide Awake" approaches the isolation again but rather than being inside of her own head for too long, the music decides to reach out and reconnect with every other insomniac human out there. Photo by Su Lee.
—
Giulia Santana
on February 2, 2021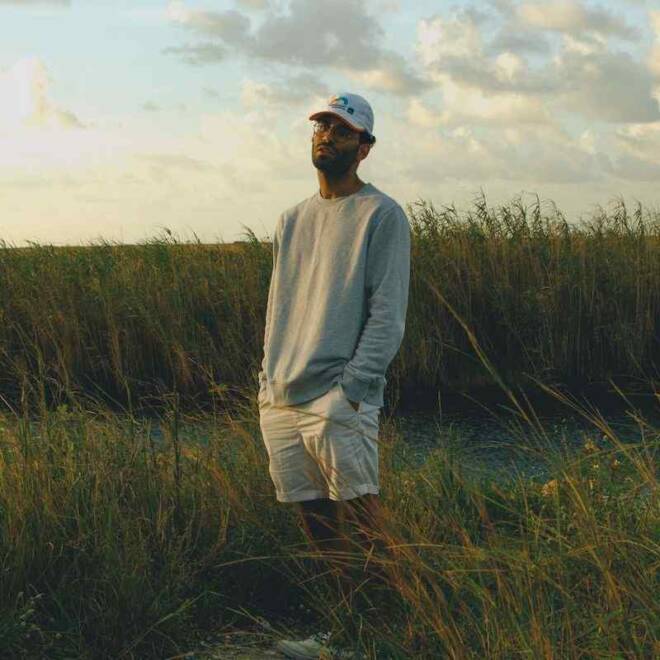 Soft Glas - Cyclones
---
The latest track from Brooklyn-based musician Soft Glas (Joao Gonzalez) sets you adrift in a sonic sea of spaced-out guitars, skittering drums and layered production. From the start, "Cyclones" commits to a buoyant dream pop vibe—the extensive reverb washes and waves throughout while stacks of vocals constantly interweave with one another. The result: a track with a light, floating atmosphere propelled forward by Gonzalez's crisp drum work. Throughout the haze of the song, Gonzalez grasps for something solid. The chorus, "Holding on feels right / I don't want to waste more time," suggests a desire to stop delaying and to latch on to what is important. It's a resonant sentiment at a moment when days seem to slip into one another. Photo by Jillian Gomez.
—
Pablo Nukaya-Petralia
on February 1, 2021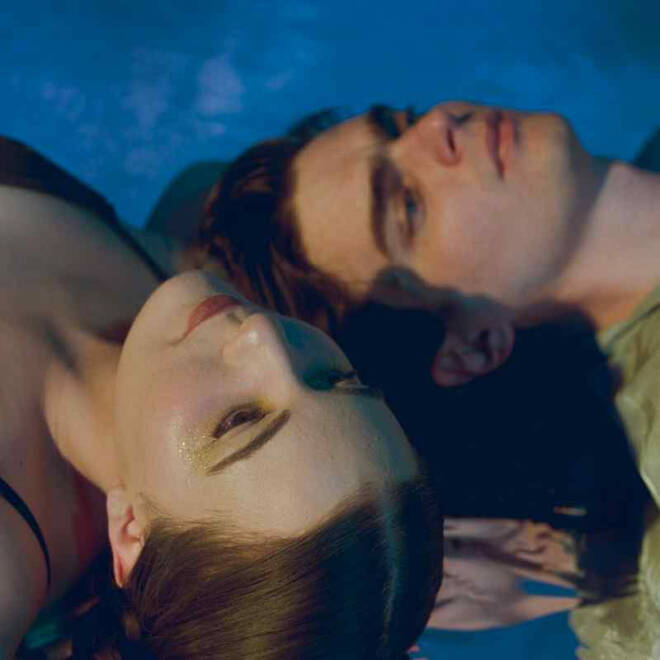 Misty Mtn - These Lights
---
Misty Mtn goes deeper and darker as they pull away from the city in their newest single, "These Lights." After spending the last few years going from Brooklyn to LA, the indie pop duo has returned to the Pacific Northwest. They dive into the melancholy and brooding of the holiday season with change and turmoil seeping into every moment. The song was inspired by the feeling of seeing your home once it's no longer yours, "these lights, these lights / got me so depressed / cause this ain't my house / and I had to trespass." Misty Mtn stays true to their ability to make sad songs that still have an uplifting quality to them. Sometimes they achieve this through the message, but with "These Lights," the production brings a warmth to the cold subject as it twinkles in the verses and soars when it hits the chorus. It's not self-indulgent in its melancholy, counteracting the sad visual of the loss of a childhood home with the inferred joy of the holiday as they repeat "Merry Christmas" over soft angelic vocals at the close. Photo by Kelsey Talton.
—
Corey Bates
on February 1, 2021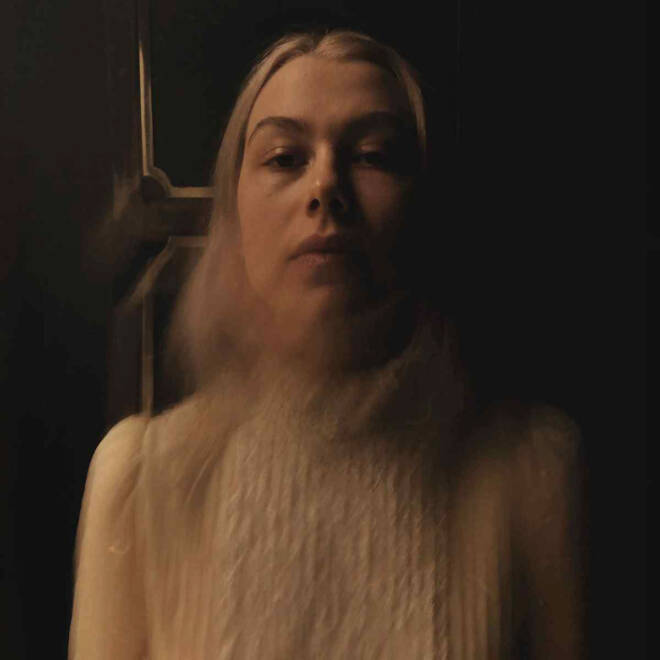 Phoebe Bridgers - If We Make It Through December
---
It feels like we've always had Phoebe Bridgers; the truth is, we've only known her for a few years. In that short amount of time, she has, in the most divinely humble fashion, become the respected leader of a high order of young artists, and one of the most effective storytellers in present day music. She has delivered every marker of her career in a graceful, nonchalant manner that has an air of "I just felt like doing this" and yet, impeccably and meticulously planned. Every move she makes, whether baring her body and soul for Playboy or promising to reimagine a Goo Goo Dolls classic on the condition the sitting president is successfully voted out of office, seems an immaculate artistic statement.
In her latest release, "If We Make It Through December," Bridgers brilliantly constructs a new perspective on the Merle Haggard holiday heartbreak hit. It's the same storyline, but instead of getting dressed up in deceptively cheerful western wear, this time it's chilled by the beautifully haunting cries of the bitter wind, conjuring images of Bridgers' signature sad ghosts. At the close of perhaps the most collectively difficult year in a generation, the lyrics hit right in the gut. With this frigid account of a single parent struggling to keep the heater burning for her daughter, let alone afford a Christmas tree or gifts, Bridgers reminds us there's always someone worse off than we are. True to form, she's donating all proceeds from this track to the Downtown Women's Center in Los Angeles, in hopes of making life a little easier for women experiencing houselessness in the area this season. "If we make it through December, we'll be fine," she croons, with only halfhearted assurance. With Bridgers to soothe our tattered hearts, perhaps we will. Photo by Nona Limmen.
—
Karyna Micaela
on December 11, 2020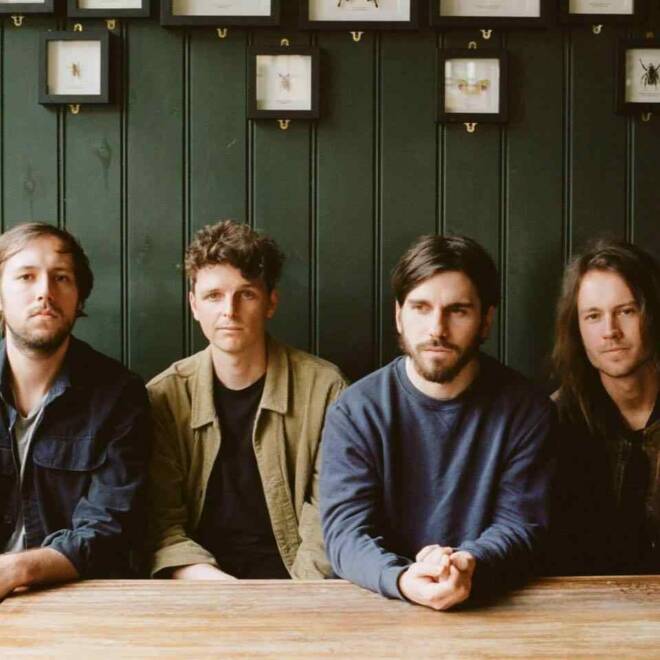 Night Flight - It Doesn't Feel Like Christmas
---
At the close of a year which seemingly dedicated itself to uncertainty, London-based NIGHT FLIGHT voices the honest, coming-to-terms holiday feeling many of us are experiencing. Leading in with an already ruminative melody of light, bell-driven synth juxtaposed with a more cavernous effect from the electric guitar, "It Doesn't Feel Like Christmas" lives up to its bittersweet name almost immediately. The chorus is wrapped in the subtle, comforting rise of voices joining together, conveying a palatable presence of holiday sentimentality, even in the recognition that there is something different about the season. This track is a commentary on loss binding itself to Christmastime and the desire to once again experience the familiar glee surrounding the season. Photo by Jonny Ruff.
—
Laney Esper
on December 11, 2020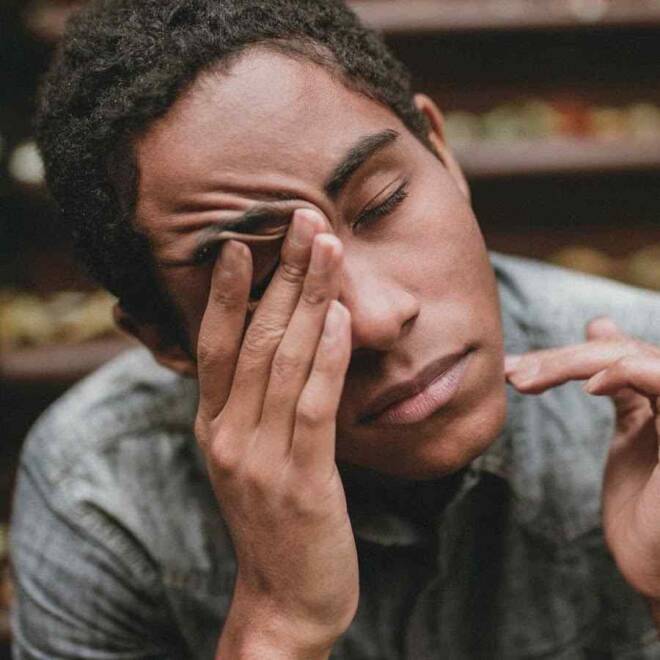 Jovan Perez - feel again
---
Losses of any sort can make happy homes seemingly crumble into empty sanctuaries. The homes, although boisterous with life and new beginnings, become a catalyst for the occupants' aching nostalgia over the person or thing they're now devoid of. With every sorrow-driven piano key and powerfully executed vibrato, Jovan Perez explores the boundless aches of lamentation in his latest release "feel again." Guided by a melancholic piano that sends shivers down the spine, the track takes listeners through the painful ups and downs of reminiscing on a past connection. There's a story-like structure to the song that aids in the evocation of fervent emotion portrayed by Perez both lyrically and vocally that is unique to the young artist's sound. The 20-year-old carries with him a revivifying soulfulness that is youthful in delivery, yet timeless in essence. Despite the track portraying the heart-wrenching perspective of an individual trapped within their own nostalgia, Perez has share that he wants listeners to "let this song serve as a reminder that these feelings are normal, and to try to find happiness and purpose in the present you've been gifted with."
"Feel again" is Perez's third officially released track, and his second this year. The New York-based singer, songwriter and producer has already garnished the attention of fans via his covers on YouTube and is continuing to build his own empire within the music industry.
—
Bianca Brown
on December 3, 2020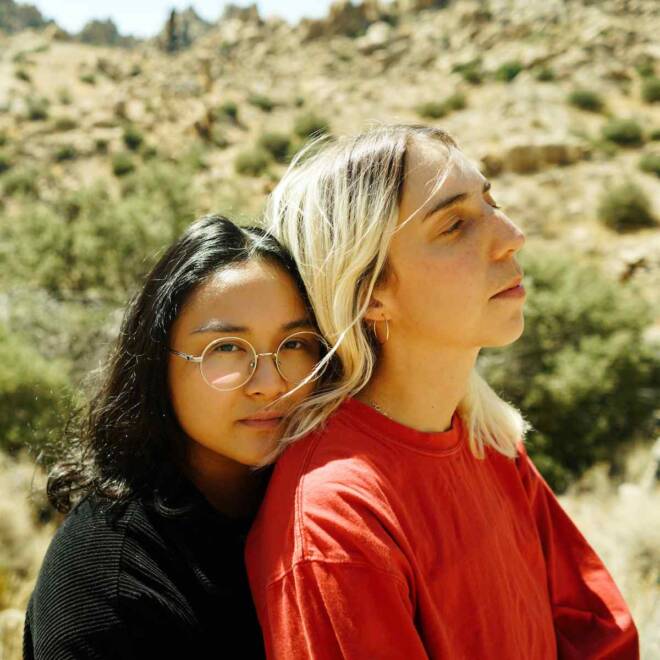 Routine - Numb Enough
---
On the edge of uncertainty, propped by a slew of disappointment, Chastity Belt's Annie Truscott and Jay Som's Melina Duterte cling to one another in their latest musical collaboration as Routine. After the wracking letdown of cancelling tour during the rise of the COVID-19 pandemic, the duo spent a month of writing and recording in Joshua Tree—leading to their debut EP, And Other Things. Infused with this desert essence and leeway into catharsis, "Numb Enough" is one of five sonic vignettes offered on the EP. The misty vocals traipse along shaded strings of guitar, in a crestfallen deliverance of one's frustration toward a cold and detached partner. Despite the despondency, there is an element of self-assurance in the lyrics: "I'm not here to entertain you / I'm not your play doll." The track further rises out into a sturdy fizz of guitar, clearing away into daybreak. It is a signal of renewal, culled from disappointment, that can inspire all to find release in turbulent times. Photo by Eleanor Petry.
—
Katya Myasnikova
on December 3, 2020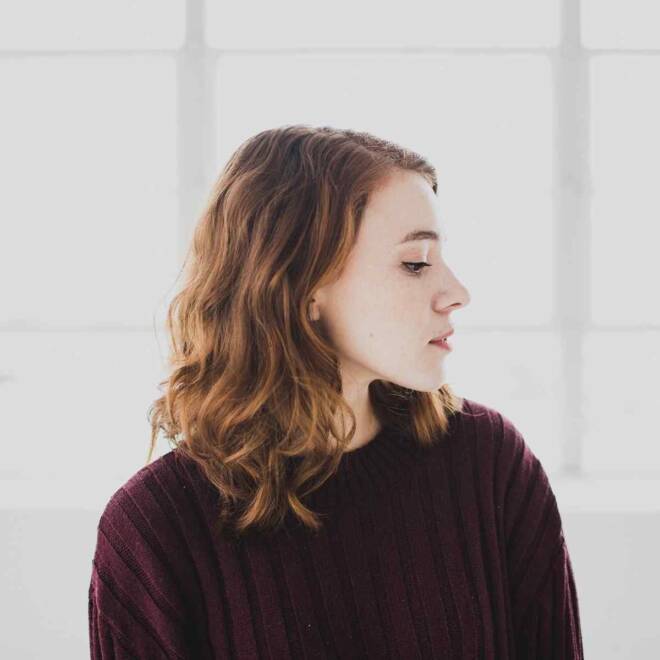 girlhouse - ugly xmas sweater party
---
Leading in with immediately captivating vocals and an energetic drop-in of electric guitar, girlhouse documents the realization of a relationship conflict during what many call the most wonderful time of the year. This track explores the concept of dressing things up and becoming convinced that they can work when in reality we are so capable of creating mirages of beautiful love. Lauren Luiz conveys this sentiment through lyrics like "All of our lies are covered in tinsel now." "Ugly xmas sweater party" is the type of song that delivers warmth and goodness through its sound, even when the message is acute and empathetic to reconciling with the recognition that being with someone was not, in full, what they seemed. Photo by Anna Lee.
—
Laney Esper
on December 2, 2020