Buzzing Daily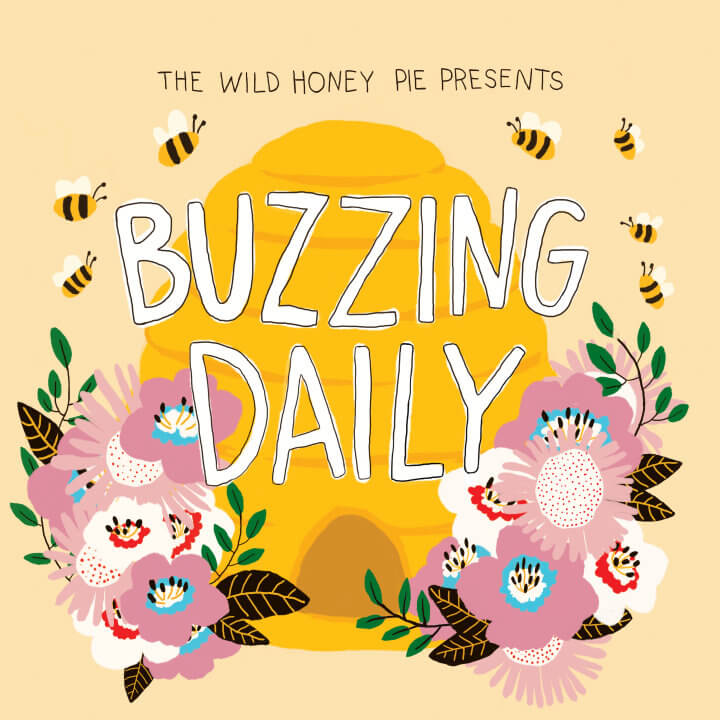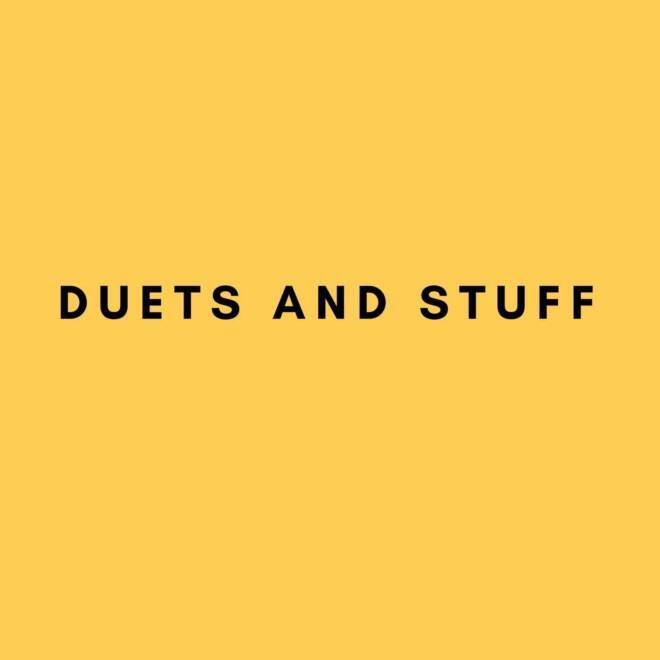 Duets and Stuff - Serve Somebody
---
Swedish-based Greta and Raimond come together for the creative endeavor DUETS AND STUFF, to make indie "music, art, video and so on" (as stated on their Facebook). Their debut single, "Serve Somebody" is sweet and pop-y without being overly saccharine. It's easy, breezy and light, giving just the right amount of brightness to get our senses tingling. If this song is any indication of what's to come, we'll definitely be keeping an eye out for this new Swedish duo.
—
Natasha Cucullo
on February 26, 2018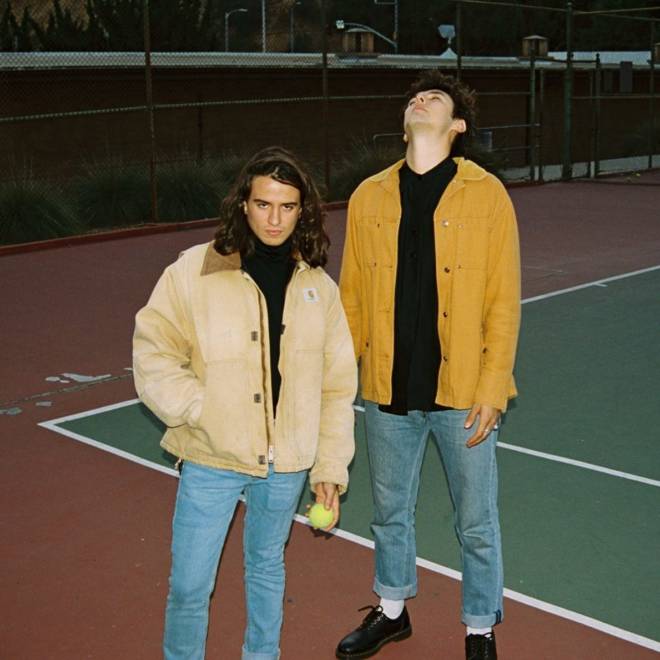 Ardency - Bad Moon
---
An ethereal indie track that washes over you, "Bad Moon" from Ardency loops gently at the start. It's a song about meeting someone new and feeling drenched in the image and presence of that person. With the reverb on the riff, that feeling is certainly palpable. "As the weight of your ocean seeps / You still smile from ear to ear," Daniel Noguera and Christian Gomez poetically write as the lead up to the chorus, which quietly explodes with new energy, punched up with the slightest, most delicate growl on the vocals.
—
Grace Eire
on February 19, 2018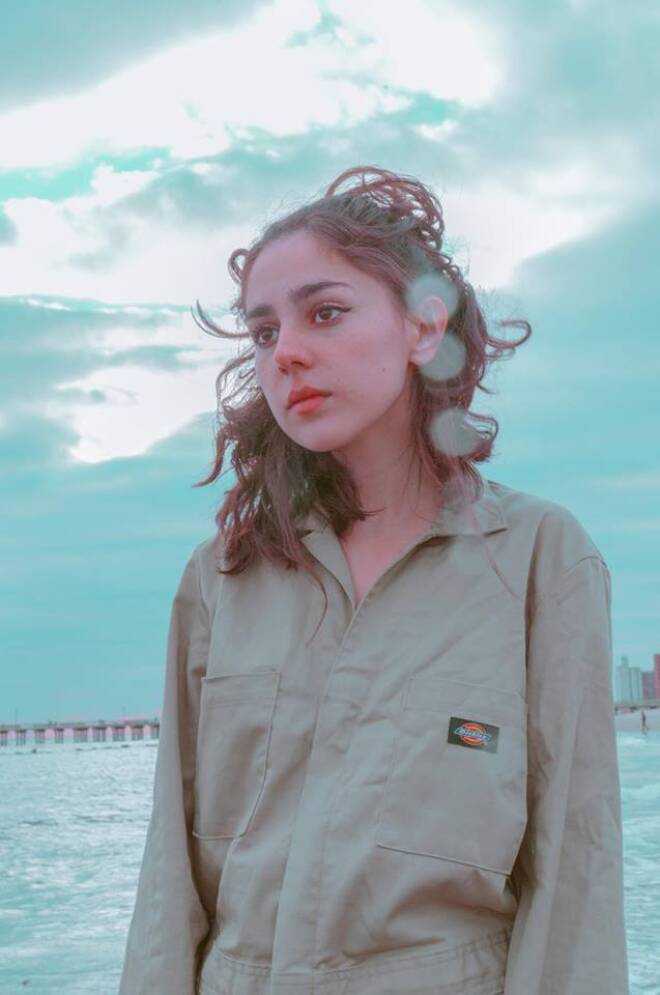 SAMIA - Django
---
With every lyric that crosses her lips, Brooklyn's SAMIA packs a punch — and right where it hurts. In her new single "Django," her first release with Grand Jury, SAMIA manages to be both vulnerable and humorous, pleading for someone to stay while fantasizing about "pouring pork fat on [their] ladder" and mocking their pretentious nature. The song unravels over a warm piano and electric guitar, at times raging with power and at times light and wistful. But what is most captivating is how raw the performance feels. We could easily be in the room with this artist, steps away from her in the moments of watching Django leave. This follow-up to her previous releases, feminist anthem "Someone Tell The Boys" and Father John Misty-approved "The Night Josh Tillman Listened To My Song," is a striking feat that showcases her ability to get right to the nerve, capturing a range of emotions in a hyper-specific yet universal way. She sings, "My skin feels like your skin / I can't even touch it," a feeling so beautifully pinpointed and all too familiar. SAMIA's boldness and honesty is a breath of fresh air and we cannot wait to see what's next for this budding rockstar. 
—
Nicole Rodriguez
on February 19, 2018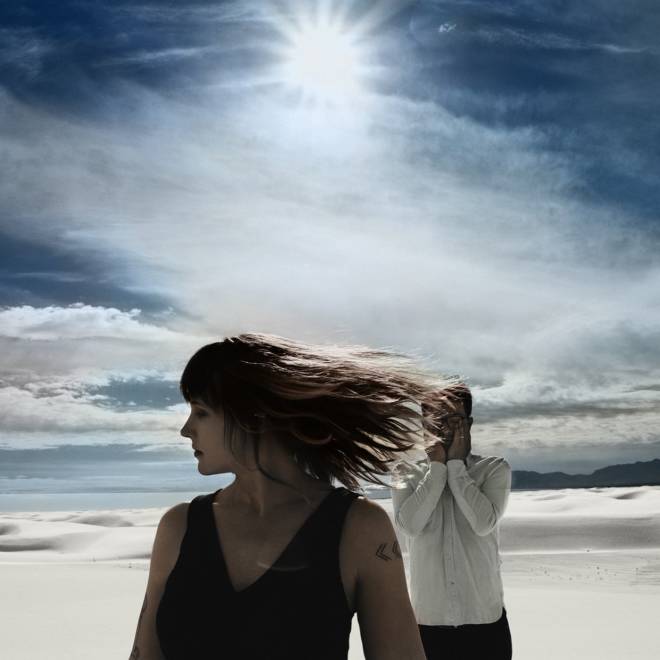 Wye Oak - The Louder I Call, The Faster It Runs
---
For a full tense minute in Wye Oak's newest single, something slowly approaches. Is it a raging army or the dawn of a new day? That first minute releases into something ethereal, haunting and distinctly Wye Oak. Lead singer Jenn Wasner's vocals could gently caress you to sleep as always, but a manic beat and distorted riffs strap you into that sensation of falling in your dreams. And you wait to wake up with that shot of electricity, but "The Louder I Call, the Faster It Runs" trails back off into a delicate dream. Wye Oak have always been masters of theatrics and creating an atmosphere that stops your heart and steals your breath away. As they've brought in more synthesizers and drum machines, their sound gets bigger, stronger and more jaw-dropping.   
—
Brett Myers
on February 16, 2018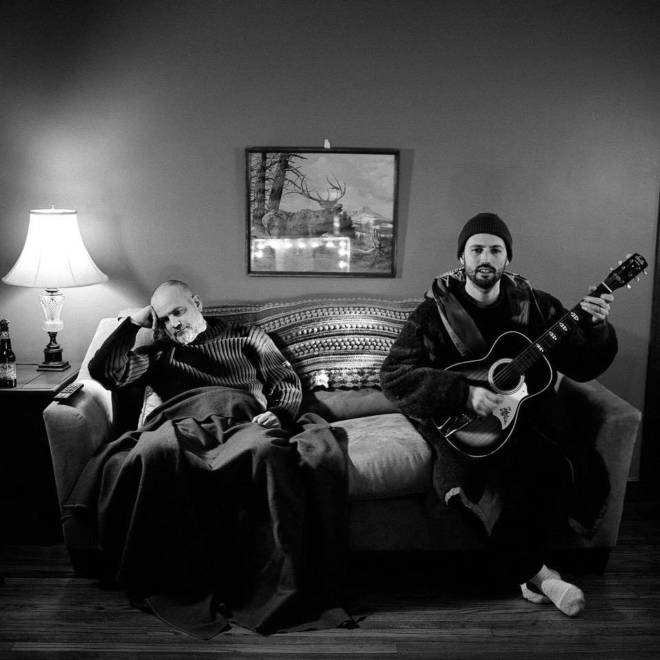 S. Carey - More I See
---
S. Carey's latest single, "More I See" contains driving drums and strummed guitars that lead the listener briskly through an atmospheric landscape. It is refreshing to hear Carey's raw vocals serve as a centerpiece for a climactic and encouraging chorus. They seem to blend in effortlessly with the acoustic instruments used on the track, offering a lush and warm follow-up to his previous "Fool's Gold" in preparation for next week's release of Hundred Acres.
—
Jack Sasner
on February 16, 2018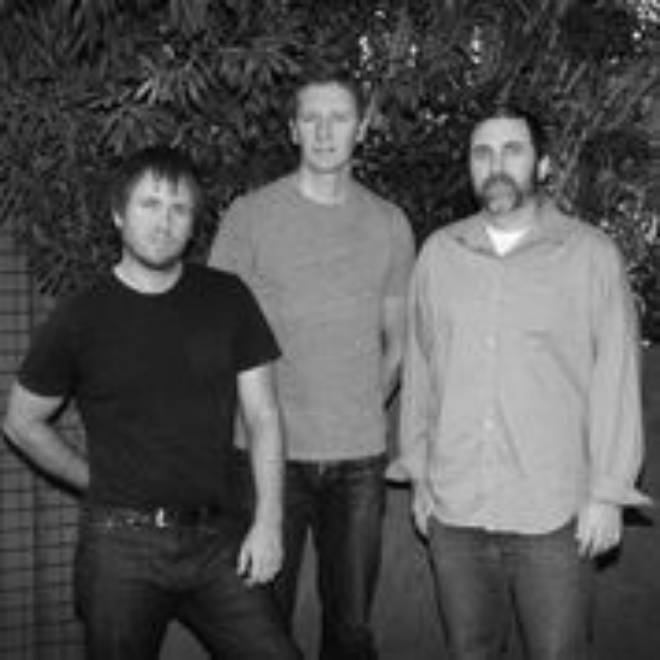 Fine China - Feel Not
---
After more than 20 years, Fine China still wants to reinvent themselves. And without a major release since 2005, it only makes sense that something will change. The Arizona trio has traded in their 1990s garage for a 1980s stadium. The vocals rush down a river of reverb, producing one of the most deceptively uplifting hooks they've written yet. It's a song that owns whatever highway you're driving down at 90 mph, but not one you sing with your friends at the top of your longs. It's an anthem meant for taking everything around you as it passes by in all its fleeting beauty. At its core, though, sits a troubling loneliness that gives away to a small but moving glimmer of hope; "We found a place / And here we go / Outside." They've been crafting records such as this for two decades, but Fine China prove there's much more left to discover in both their band and in life.
—
Brett Myers
on February 16, 2018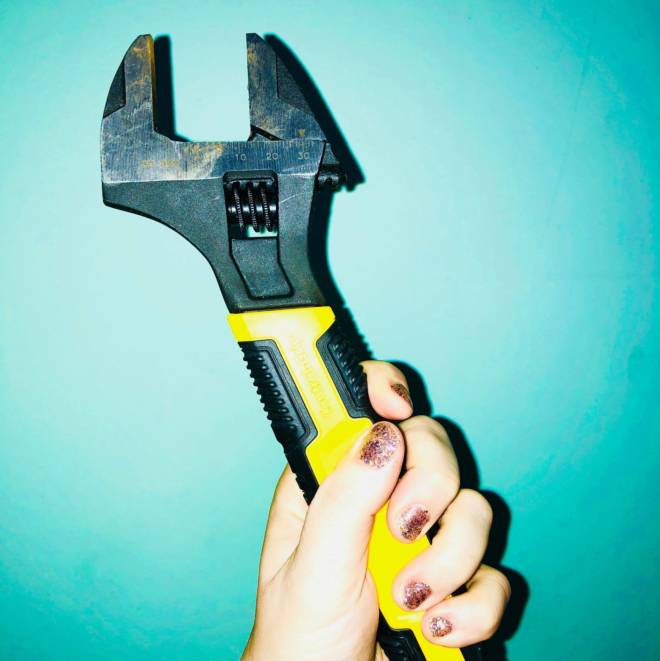 Hey Anna - Garage Queen
---
The day will come when someone makes an indie-rock jukebox musical. When they do, they better give Hey Anna a call. And their newest single, "Garage Queen," will be the "Hopelessly Devoted To You" of that musical. It's rare to find bands that balance dreamy and charming so successfully and earnestly. You could hear it in background of any Bushwick resident's bedroom while also gracing the dance floor of whatever dive bar operates under that resident's apartment. The song tells a simple story of a girl with a crush who just won't admit that they like her in return. However, such simplicity and "cuteness" never gives way to 1960s jangle pop nostalgia. It's a story that always stands the test of time, but Hey Anna's gentle fuzz is distinctly now. However, unlike many others of similar style, they're a joyous project.
—
Brett Myers
on February 15, 2018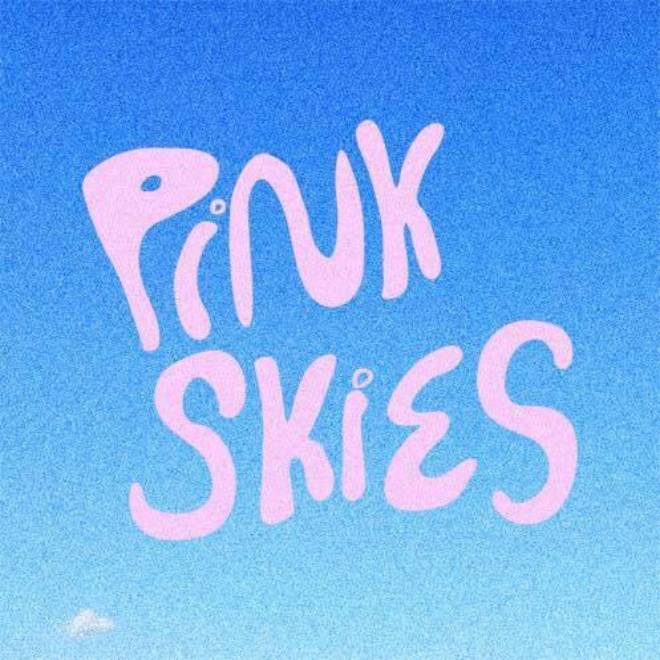 Pink Skies - Reflections
---
This release from Oakland, CA band Pink Skies will definitely make you dance no matter where you are. Emitting a very Tame Impala vibe, this song will give you just the right amount of déjà vu. Between the ethereal vocals, trippy guitars and the groovy and prominent bass line, "Reflections" is an extra heaping scoop of a good thing. There's not anything in this song that doesn't consciously add an addictive rhythmic element, from the horns to the claps; it's very carefully and cleverly constructed. Yet, when it all comes together, it feels incredibly organic.
—
Grace Eire
on February 15, 2018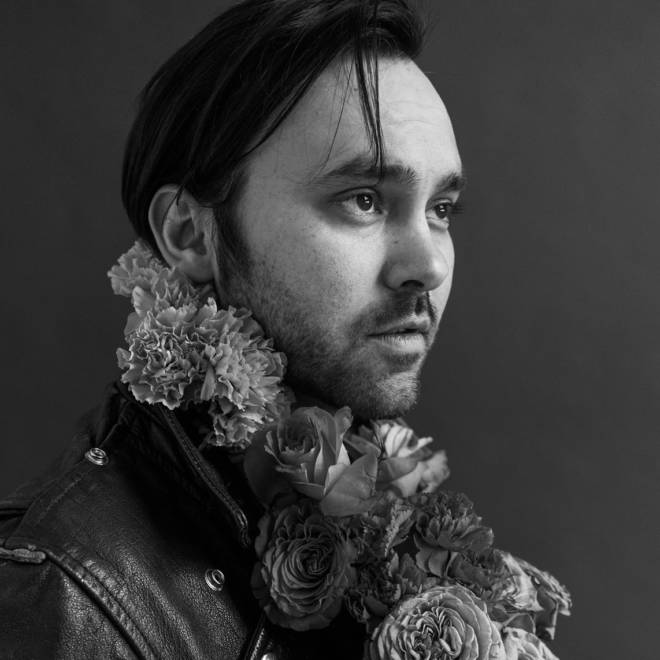 Shakey Graves - Counting Sheep
---
Shakey Graves' new single "Counting Sheep," haunts our twilight hours. The Austin, TX-grown singer-songwriter released a couplet of songs, The Sleep EP, to announce yet another release. Can't Wake Up, the forthcoming album under Dualtone Records, will be available May 4. "Counting Sheep" is a moody, atmospheric departure from the rootsy vagabond rock that gained Shakey his national acclaim. Sleeplessness always accompanies and augments watching someone out of reach become "somebody's something." Can't Wake Up is sure to be in the insomnia playlist.
—
Kaycie Satterfield
on February 15, 2018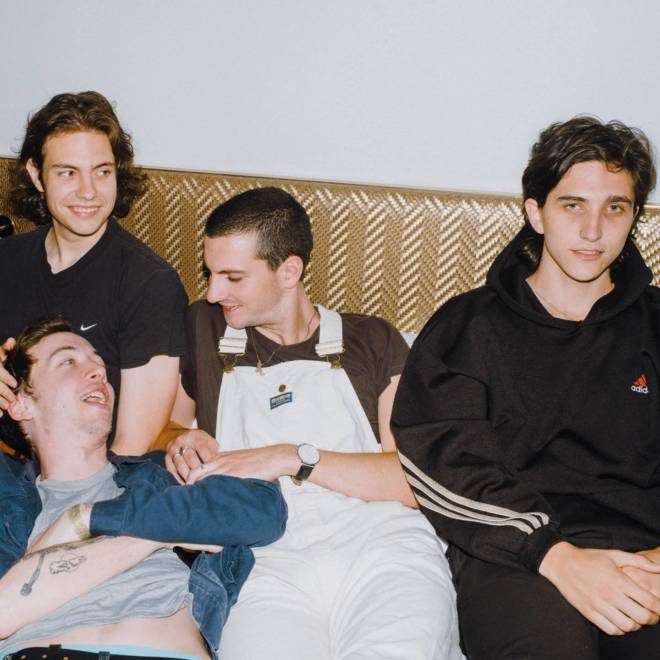 The Britanys - When I'm With You
---
New York's own The Britanys have a special treat for us this Valentine's Day with their newest single "When I'm With You." Last year the band released their EP Five A Side which garnered a great deal of buzz along with comparisons to The Strokes. This new single is a romantic gesture by the one who keeps on messing up the relationship, to the point of beginning to question "is this real love?" It is a jangly indie-rock song full of the confusions that come with love, where questions arise in the verses and certainty blooms in the soaring choruses. We all make mistakes and we can never really be sure of anything, but sometimes you just can't deny how good it feels just to be with that person. This is a song that captures that feeling so perfectly.
—
Nicole Rodriguez
on February 14, 2018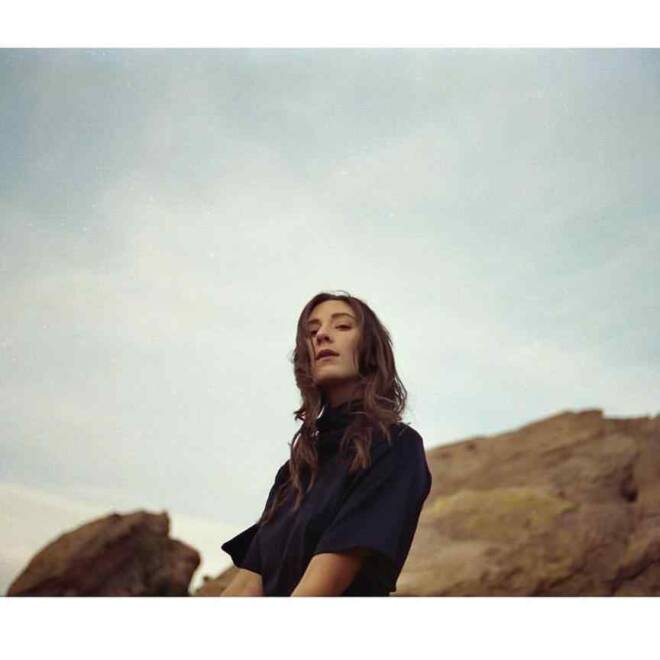 CLARA-NOVA - Echo
---
"Echo," the newest single from French-American dream-pop artist Sydney Wayser aka CLARA-NOVA is one of those songs containing the words that you didn't know you needed to hear. "Echo" speaks to the fact that when past ghosts come back, you must resolve to stay true to yourself and fight. Having her own share of struggles and changes such as moving across the country after experiencing the damage of Hurricane Sandy while also moving away from her roots as a singer-songwriter to a more electronic pop artist, we can believe Sydney knows what she's talking about when she says, "Don't forget who you are / Don't dissolve / Don't deny it." With trippy synths and Wayser's ebbing voice dynamically increasing with each beckon of bravery, "Echo" is the modern day anthem that isn't trying to be in your face, but rather in your head and maybe even your heart.
—
Dara Bankole
on February 14, 2018