Buzzing Daily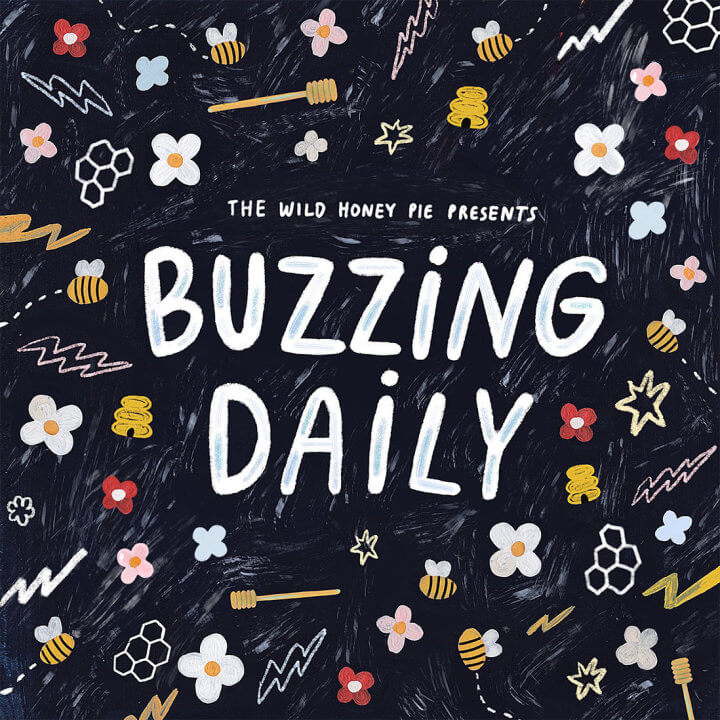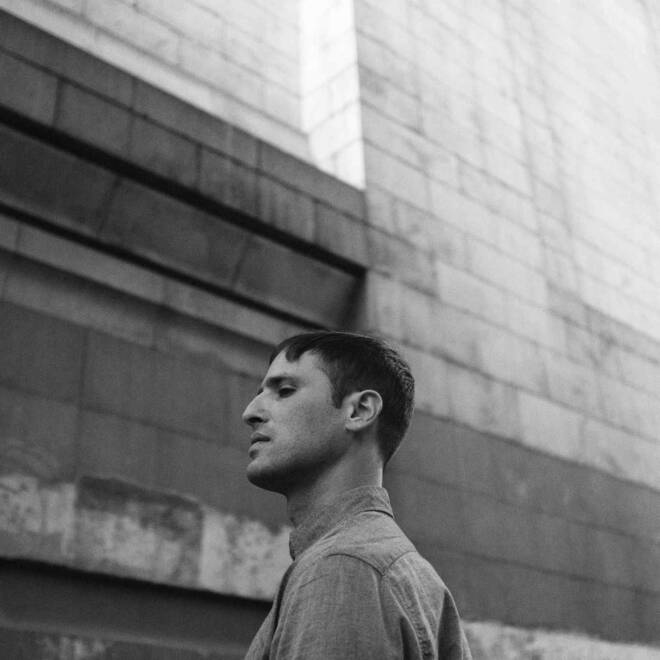 Drinker - Holiday
---
Drinker meanders through a mix of dreamy vocals, minimalistic guitar, and atmospheric synth in their new single, "Holiday." The hazy, dark-pop song is the effort of Los Angeles songwriter Aaron Mendelsohn and New York producer Ariel Loh. It was the first track the bicoastal duo wrote after Mendelsohn moved from New York to Los Angeles. Contrary to the lyrics, "I don't wanna work / Don't wanna start a project I'm on holiday," this song helped assure Mendelsohn and Loh that they could write and produce music together even if they were on opposite coasts. "Holiday" is about grounding yourself in a new environment and allowing yourself to take everything in before getting settled in the mundane ritual of daily life. The song feels like a moment in between sleep and waking when reality and dreams meld together in a cloudy warmth. "Holiday" is the fourth single from their upcoming LP, Fragments due May 3rd via B3SCI Records.
—
Corey Bates
on March 5, 2019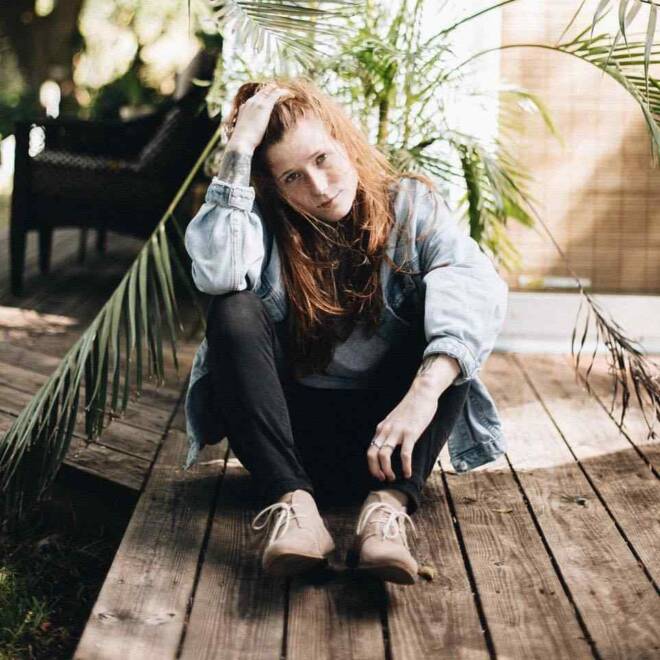 Small Talks - Teeth
---
"Teeth" by Small Talks is a heartbreaking recollection of a love that's passed by. Anyone who has lost a love can find solace in the powerful repetition of nostalgic experiences the narrator has had: "You taught me how to love, you taught me how to love no one but you/ You taught me how to look, you taught me how to look/ You taught me how to look for the thorns on all of the roses." Advice often passed on by wise counselors says not to value relationships for their permanence, but for those not yet ready to embrace this, "Teeth" offers an understanding embrace. Small Talks' album A Conversation Between Usis out now.
—
Ben Burke
on February 26, 2019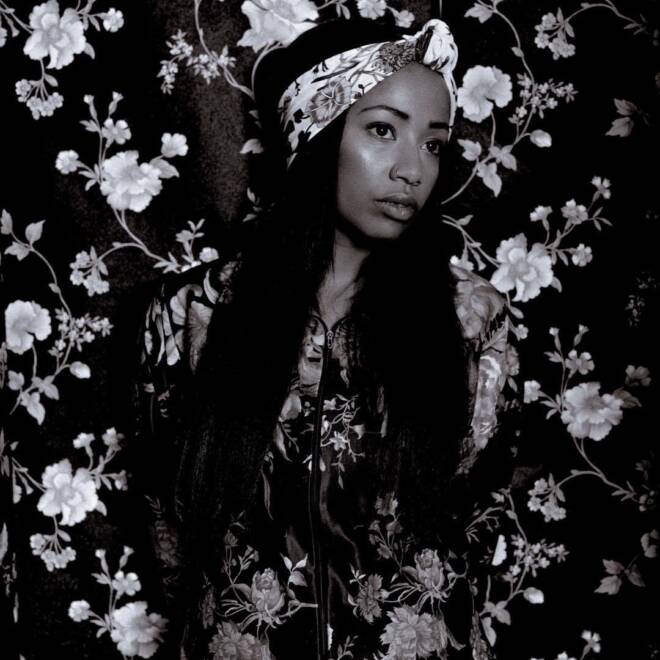 Jennah Bell - Another Louisiana
---
Folksy by nature, "Another Louisiana" by Jennah Bell carries with it a somber emotional feeling with a hint of southern charm. The Oakland native's single off of her newly minted full-length debut, Anchors and Elephants features her earthy vocals surrounded by haunting acoustic blues that outline her strong lyrical writing ability. Like much of the album, "Another Louisiana" is a journey about heartbreak, love, growth, and identity— masterfully wrapped with influences of indie, folk, R&B and soul. Bell remarks, "It's a song about drinking, and love too...and is probably the most vulnerable point on the record." The lines, "It's the middle of the afternoon / and my glass is empty / and my life is too," evoke a profound sadness and reflection on a particularly difficult time. "Another Louisiana" beautifully recalls Bell's internal battles and her struggles in relationships past in a way that you can't help but empathize with.
—
Jazzmyne Pearson
on February 25, 2019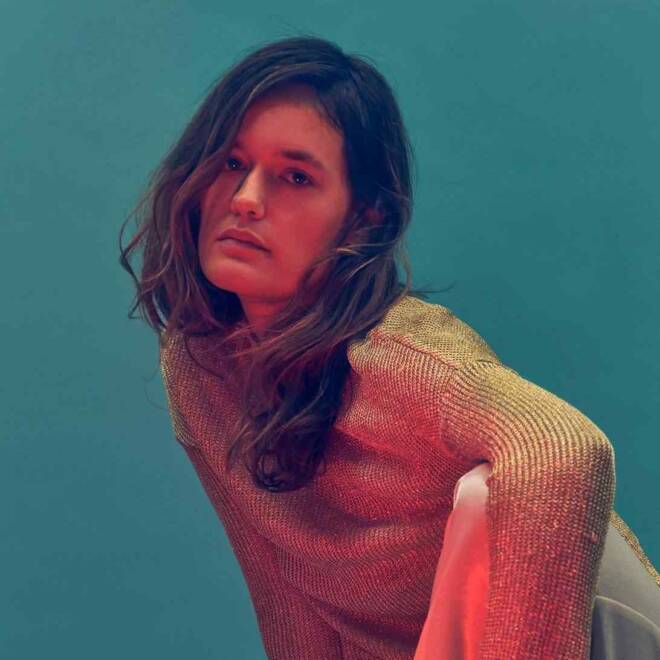 Wet - Old Bone
---
Wet's recent release, "Old Bone" is a cozy tune perfect for cuddling around a campfire. The song is one of two acoustic-heavy tracks released by the Brooklyn-based duo this month. In their first album since going from trio to duo, the band's sound has evolved from aesthetically ethereal to a more fun, Michelle Branch-like spin on indie folk. "Old Bone" follows suit. It's the musical equivalent of a wool blanket warmed up in the dryer. Singer, Kelly Zutrau's vocals are consistently soft at the edges, soothing to the ear even as she hits the highest notes— creating a vocal melody that is beautiful and serene. They're lazy without losing any of their clarity, which is a nod to the song's great production. The quiet but close arrangement of the acoustic guitar, upright bass, and muted kick drum evoke such strong classic folk vibes that the careful addition of a synth in the chorus feels natural. Instead of taking away from the song's acoustic heart, it compliments and energizes it. "Old Bone" is a captivating and emotional song scattered with intimate hooks and dreamy surprises.
—
Britnee Meiser
on February 25, 2019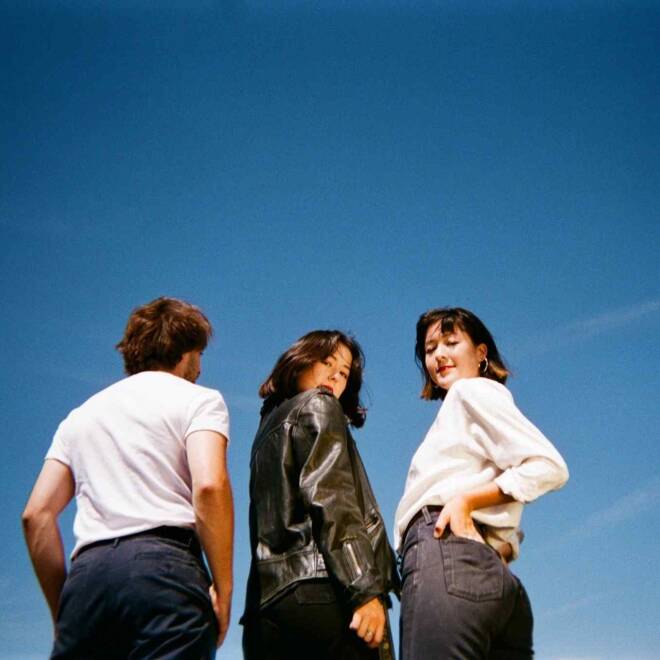 Tangerine - Chains
---
"Chains" begins the way everyone wants an 80s-inspired pop song to begin: a bright sustained chord, an unassuming emotional bass line, and a clear vocal sent from the heavens above. Picking up into a pulsing, Springsteen-inspired verse II, the track lifts off into an anticipatory sparkling blue. Nostalgia-dripping imagery like "smoke halo angel smile" and "country songs in a bar full of neon lights" further feed the serious Born to Run vibes on "Chains." The track is also informed by the loose, ambient sounds of Tangerine's contemporaries, such as Wet and Japanese Breakfast. The Los Angeles-trio said they recorded "Chains" on GarageBand. I don't know about you, but my own GarageBand demos don't sound an eighth as polished or pristine as this undeniable banger in the making. Check out Tangerine's 2018 White Dove EP for more spirited, contemplative pop.
—
Jacqueline Zeisloft
on February 24, 2019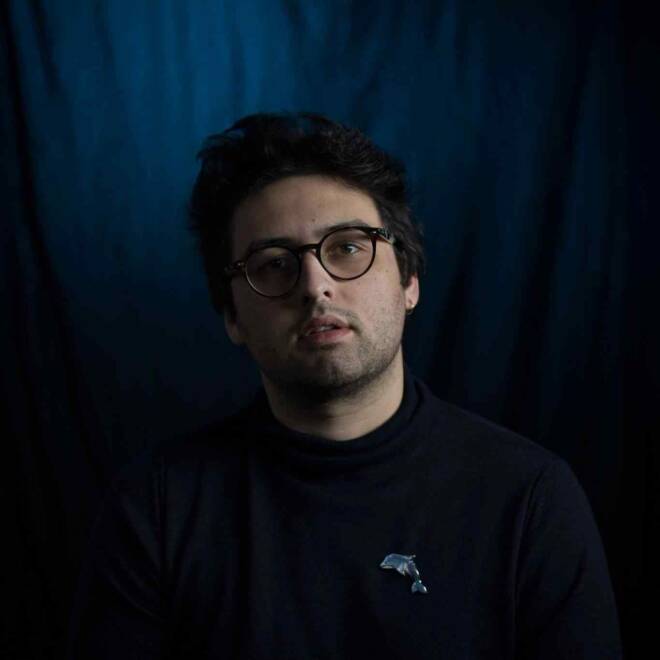 Glassio - Age of Experience
---
Glassio has been a long love for The Wild Honey Pie. Recently, we released a Buzzsession of the band performing, "Weight Of The World II," a dazzling song about coming to terms with one's place in the world after a loss. Glassio can take a concept that we have seen elsewhere, and add musical technicality that elevates the idea of the song to a different and engaging new reality. This is what Glassio has done with their song, "Age of Experience." The hook, "I wanted to be apart/ be apart of it/ in the New York/ New York," is a concept we have heard before. Moving to the big apple and making something of yourself is something that we can all deeply relate to. Glassio has created a sonic landscape in this song which encapsulates the feeling you have when finally learning a subway route, or learning the name of the cashier at your bodega, or going to a concert and recognizing the venue. By manipulating his voice to sound more like a chorus than a single person, he is recognizing the multiplicity of living in NYC, of engaging with yourself and those around you constantly, sometimes curtly and sometimes kindly. I would recommend this song to anyone who has a even a whisper of this experience, and allow the music to take you out of your head and into the streets. 
—
Samantha Weisenthal
on February 22, 2019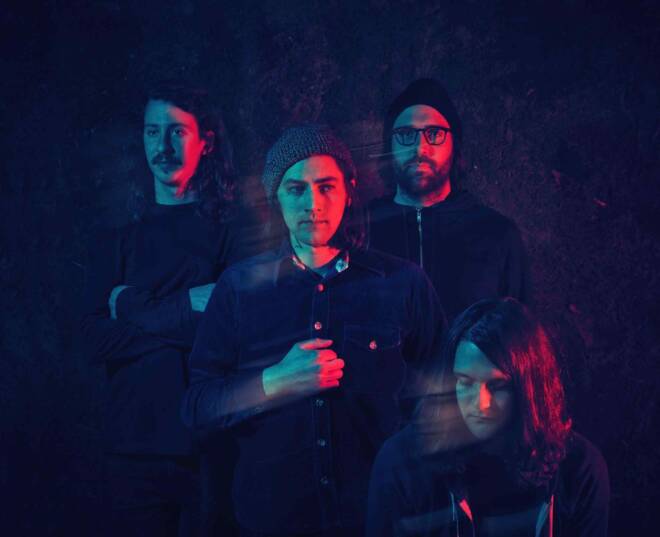 Flaural - The Thinker
---
With the announcement of their debut album coming in April, Flaural releases the first single off of the record. "The Thinker" is a glimpse into the world of these Denver-based psych-rockers. The band comes back to us after years of being away from the scene, giving us an aptly titled record Postponement to look forward to.  Flaural's blend of psychedelic and rock feels organic — a balance that has found it's true equilibrium.  Lead singer Collin Johnson wrote "The Thinker" and essentially the album as a tribute to his late father, who passed away after suffering from ALS. Beyond the initial feeling of eutrophic bliss, is grief and an ode to the unsettlement that death brings. "Nobody likes when you're not well / Come up, come up, and feel better now.," he sings. The well-rounded song ends in a swarm of electricity the idea of just laying it all out — the good, the bad and the unanswered.
—
Dara Bankole
on February 22, 2019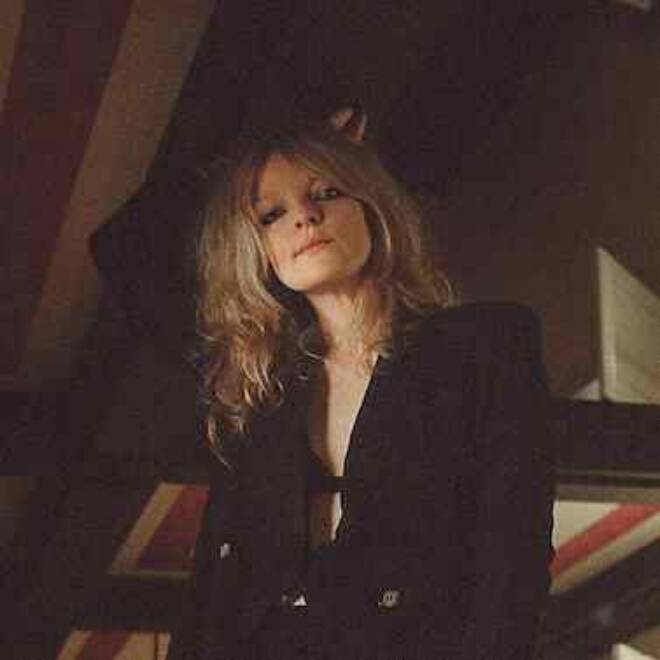 Jessica Pratt - This Time Around
---
Soothing songbird Jessica Pratt is at her best on "This Time Around," the sixth track on her new album, Quiet Signs. It's aptly titled; quiet has always been the place where Pratt is most comfortable, and "This Time Around" is no exception. When she sings, her hazy falsetto sits barely above a whisper, and the vocal echo effect feels like something out of a dream. When she strums the same few chords of her guitar, hypnotically rhythmic in its repetition, her movements are tight and deliberate. Even the synth, beautiful and nostalgic, weaves its way through the verses unobtrusively. It's a quietly contained sound that forces the listener to pay attention by being soft, and it's a skill Pratt has mastered on this album. Listen to "This Time Around" at night by candlelight to best capture the intimate mood it demands.
—
Britnee Meiser
on February 21, 2019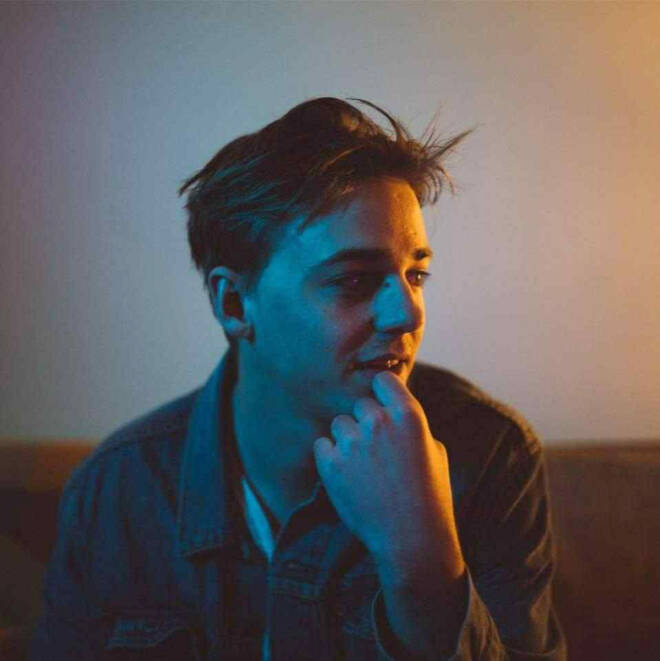 Hounded (feat. Panama) - Hollow
---
On his newest single "Hollow," Sydney-based producer Hounded breaks down the dichotomy between joy and melancholia by merging a colorful arrangement of multi-layered hooks with the haunting vocals of Panama. This is some of  Hounded's best production work to date. His sonics are upbeat and lush, blending vibrant synths and smooth keys with a pop-style percussion that builds in momentum until it culminates in a lively chorus. The pulse of the song is a direct contrast to Panama's quivering vocal and moody lyrics, but that's why it works so well; listeners who relate to Panama's lyrics about a bad love affair can dance away the pain to Hounded's euphoric melodies. "Hollow" is a song that transcends mood and genre. You can't help but feel good after you listen to it.
—
Britnee Meiser
on February 21, 2019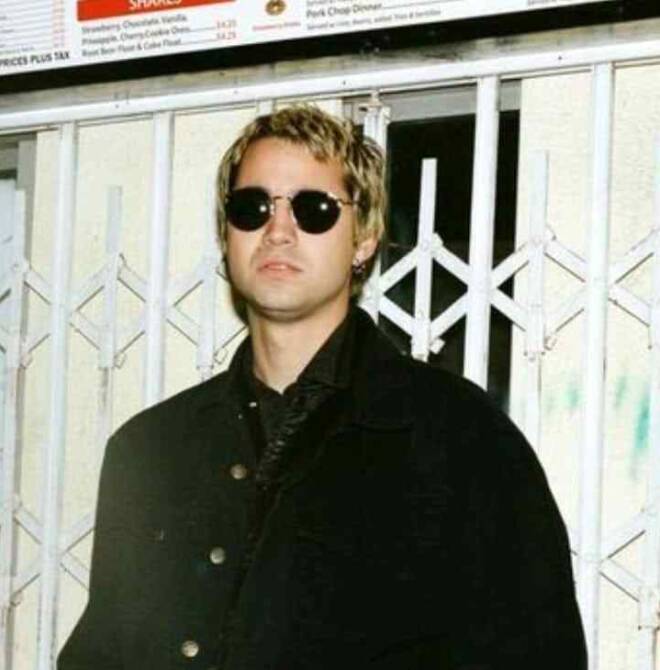 Justus Proffit - Painted in The Sound
---
"Painted In The Sound" is a blissed-out head banger of a single from indie folk artist Justus Proffit. The track is off of Proffit's upcoming album L.A.'s Got Me Down, out March 8 from Bar None Records, and it explores the tumultuous depths of the singer's love-hate relationship with Los Angeles, the city in which he was born and raised. The track's groovy, sunny guitars paired with Proffit's crooning vocals might remind listeners of Real Estate, or perhaps Elliott Smith in his Heatmiser days. His blatant desire to get loud comes through in all the best ways, like the carefree crashing of the hi-hat in the choral drums or the uplifting rhythm of the electric guitar, but the controlled, even production proves Proffit is a master in the studio. "Painted In The Sound" is an ode to garage-rock that should reassure fans of his 2018 EP with Jay Som that the best is yet to come.
—
Britnee Meiser
on February 20, 2019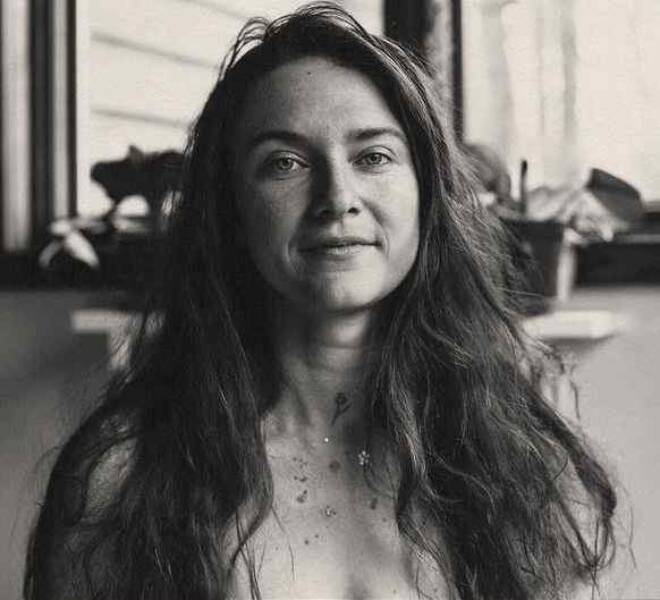 Molly Sarlé - Human
---
Molly Sarlé, one of the ever-charming, flute-like voices of Mountain Man, takes a step out on her own on her recent release, "Human." A swaying, danceable ballad, "Human" is an effervescent collision of Sarlé's folk roots and swirling alternative rock. Featuring warmly nostalgic layers of piano and guitar, the core of "Human" is Sarlé's voice, one which seamlessly delivers the nuance of both the ethereal and confessional grit. Despite the tune detailing the memory of love lost, and the ways that our projections onto love interests can sour a relationship before it truly has time to root in reality, Sarlé finds hope in the midst of loss and looks towards the  joy of new beginnings. "You know I'm nothing other than human," is an open-hearted assertion, a reminder than human love is imperfect, as well as perfect example of Sarlé's candid songwriting. Aptly described as "west coast incantations with a warm, Appalachian glow," Sarlé's entire catalog, both past and forthcoming, is a meditation on a life-time of feeling and doing so deeply. "Human" is a beacon of light and a sweet sneak peek of all the magic in store as Molly Sarlé dances into the spotlight.
—
Emma Bowers
on February 19, 2019