Buzzing Daily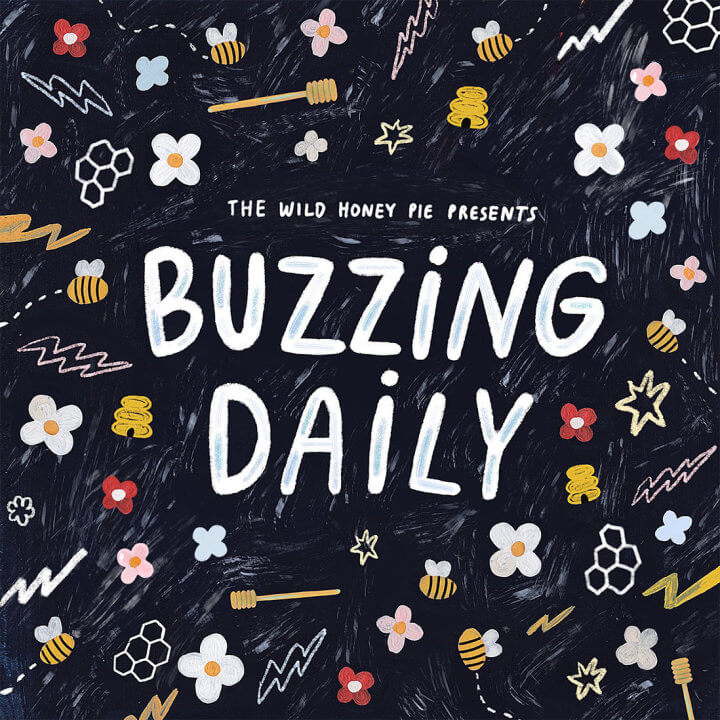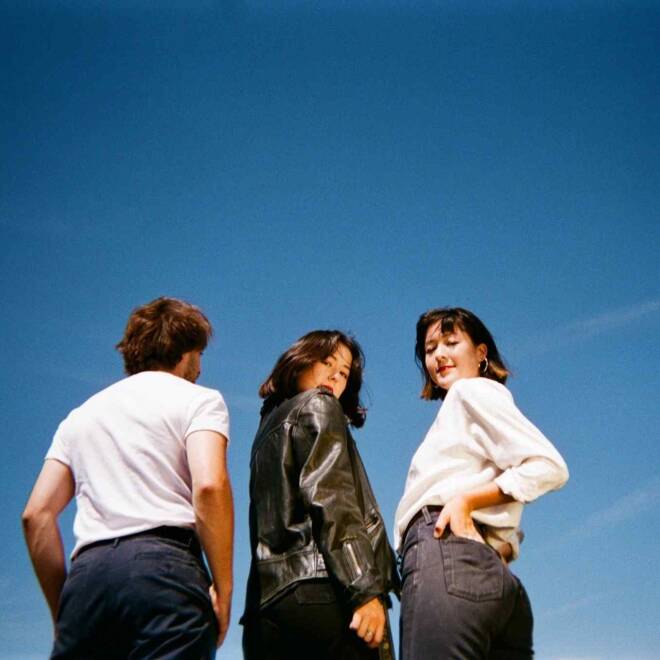 Tangerine - Chains
---
"Chains" begins the way everyone wants an 80s-inspired pop song to begin: a bright sustained chord, an unassuming emotional bass line, and a clear vocal sent from the heavens above. Picking up into a pulsing, Springsteen-inspired verse II, the track lifts off into an anticipatory sparkling blue. Nostalgia-dripping imagery like "smoke halo angel smile" and "country songs in a bar full of neon lights" further feed the serious Born to Run vibes on "Chains." The track is also informed by the loose, ambient sounds of Tangerine's contemporaries, such as Wet and Japanese Breakfast. The Los Angeles-trio said they recorded "Chains" on GarageBand. I don't know about you, but my own GarageBand demos don't sound an eighth as polished or pristine as this undeniable banger in the making. Check out Tangerine's 2018 White Dove EP for more spirited, contemplative pop.
—
Jacqueline Zeisloft
on February 24, 2019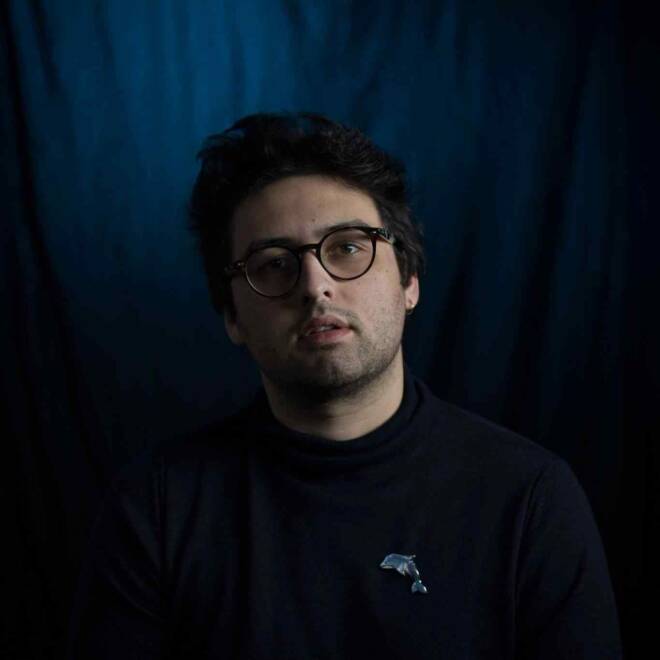 Glassio - Age of Experience
---
Glassio has been a long love for The Wild Honey Pie. Recently, we released a Buzzsession of the band performing, "Weight Of The World II," a dazzling song about coming to terms with one's place in the world after a loss. Glassio can take a concept that we have seen elsewhere, and add musical technicality that elevates the idea of the song to a different and engaging new reality. This is what Glassio has done with their song, "Age of Experience." The hook, "I wanted to be apart/ be apart of it/ in the New York/ New York," is a concept we have heard before. Moving to the big apple and making something of yourself is something that we can all deeply relate to. Glassio has created a sonic landscape in this song which encapsulates the feeling you have when finally learning a subway route, or learning the name of the cashier at your bodega, or going to a concert and recognizing the venue. By manipulating his voice to sound more like a chorus than a single person, he is recognizing the multiplicity of living in NYC, of engaging with yourself and those around you constantly, sometimes curtly and sometimes kindly. I would recommend this song to anyone who has a even a whisper of this experience, and allow the music to take you out of your head and into the streets. 
—
Samantha Weisenthal
on February 22, 2019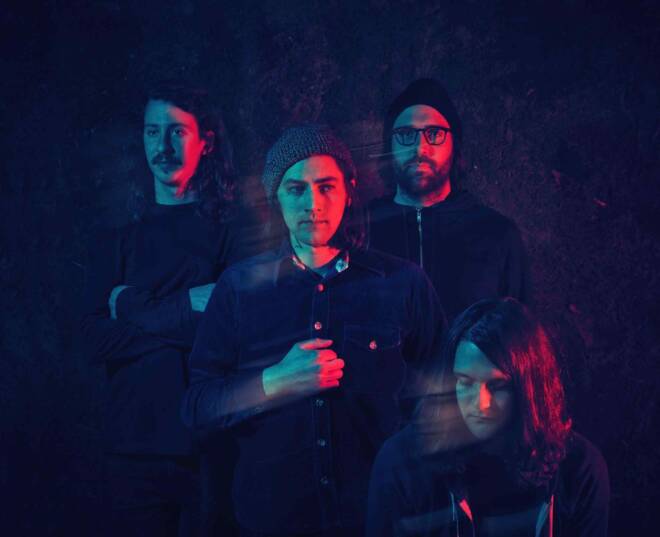 Flaural - The Thinker
---
With the announcement of their debut album coming in April, Flaural releases the first single off of the record. "The Thinker" is a glimpse into the world of these Denver-based psych-rockers. The band comes back to us after years of being away from the scene, giving us an aptly titled record Postponement to look forward to.  Flaural's blend of psychedelic and rock feels organic — a balance that has found it's true equilibrium.  Lead singer Collin Johnson wrote "The Thinker" and essentially the album as a tribute to his late father, who passed away after suffering from ALS. Beyond the initial feeling of eutrophic bliss, is grief and an ode to the unsettlement that death brings. "Nobody likes when you're not well / Come up, come up, and feel better now.," he sings. The well-rounded song ends in a swarm of electricity the idea of just laying it all out — the good, the bad and the unanswered.
—
Dara Bankole
on February 22, 2019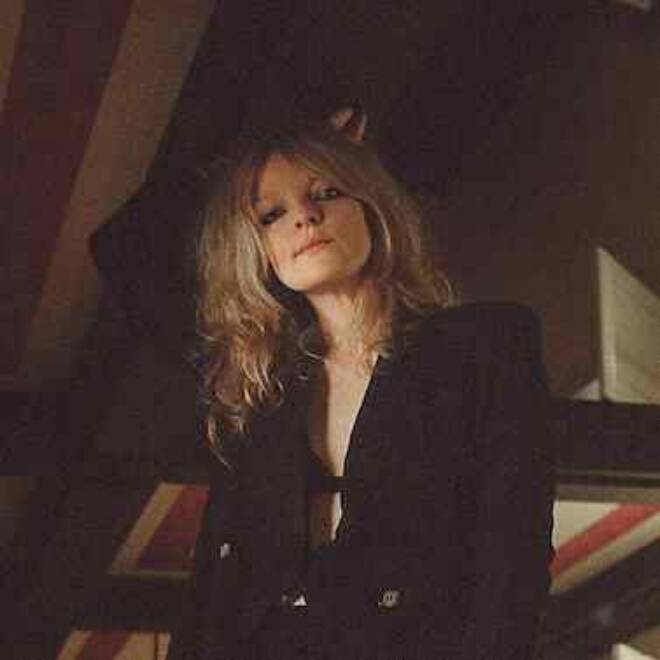 Jessica Pratt - This Time Around
---
Soothing songbird Jessica Pratt is at her best on "This Time Around," the sixth track on her new album, Quiet Signs. It's aptly titled; quiet has always been the place where Pratt is most comfortable, and "This Time Around" is no exception. When she sings, her hazy falsetto sits barely above a whisper, and the vocal echo effect feels like something out of a dream. When she strums the same few chords of her guitar, hypnotically rhythmic in its repetition, her movements are tight and deliberate. Even the synth, beautiful and nostalgic, weaves its way through the verses unobtrusively. It's a quietly contained sound that forces the listener to pay attention by being soft, and it's a skill Pratt has mastered on this album. Listen to "This Time Around" at night by candlelight to best capture the intimate mood it demands.
—
Britnee Meiser
on February 21, 2019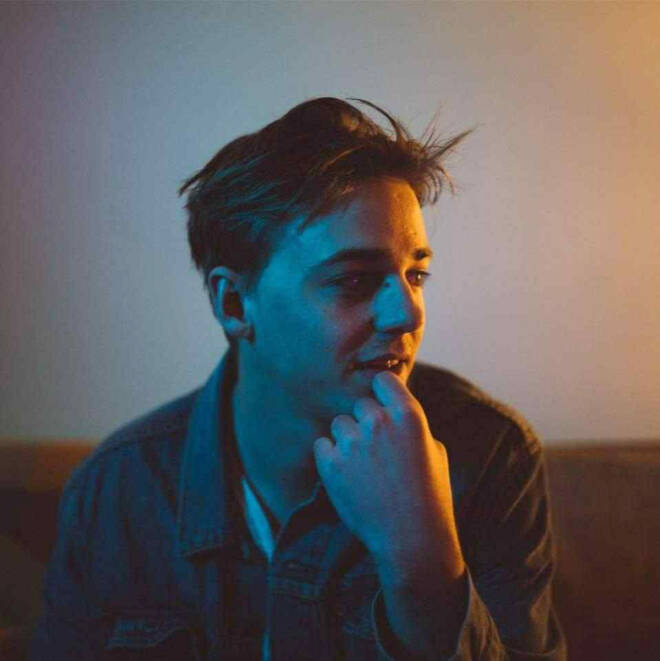 Hounded (feat. Panama) - Hollow
---
On his newest single "Hollow," Sydney-based producer Hounded breaks down the dichotomy between joy and melancholia by merging a colorful arrangement of multi-layered hooks with the haunting vocals of Panama. This is some of  Hounded's best production work to date. His sonics are upbeat and lush, blending vibrant synths and smooth keys with a pop-style percussion that builds in momentum until it culminates in a lively chorus. The pulse of the song is a direct contrast to Panama's quivering vocal and moody lyrics, but that's why it works so well; listeners who relate to Panama's lyrics about a bad love affair can dance away the pain to Hounded's euphoric melodies. "Hollow" is a song that transcends mood and genre. You can't help but feel good after you listen to it.
—
Britnee Meiser
on February 21, 2019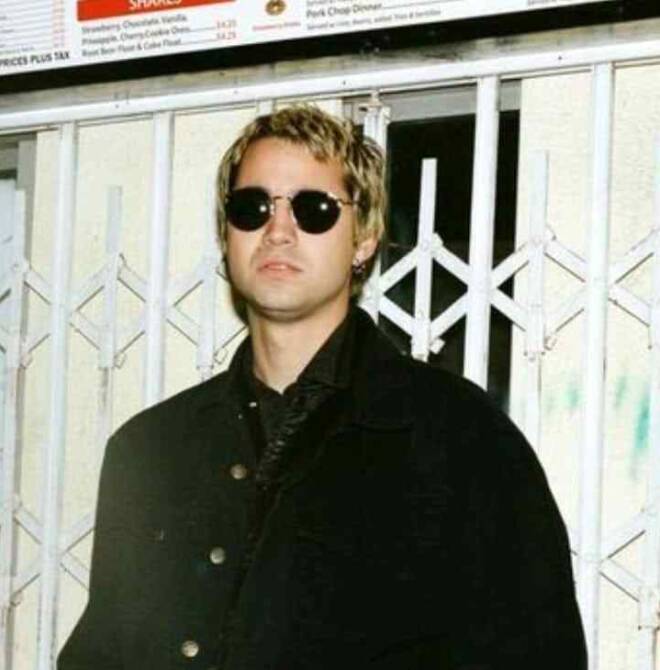 Justus Proffit - Painted in The Sound
---
"Painted In The Sound" is a blissed-out head banger of a single from indie folk artist Justus Proffit. The track is off of Proffit's upcoming album L.A.'s Got Me Down, out March 8 from Bar None Records, and it explores the tumultuous depths of the singer's love-hate relationship with Los Angeles, the city in which he was born and raised. The track's groovy, sunny guitars paired with Proffit's crooning vocals might remind listeners of Real Estate, or perhaps Elliott Smith in his Heatmiser days. His blatant desire to get loud comes through in all the best ways, like the carefree crashing of the hi-hat in the choral drums or the uplifting rhythm of the electric guitar, but the controlled, even production proves Proffit is a master in the studio. "Painted In The Sound" is an ode to garage-rock that should reassure fans of his 2018 EP with Jay Som that the best is yet to come.
—
Britnee Meiser
on February 20, 2019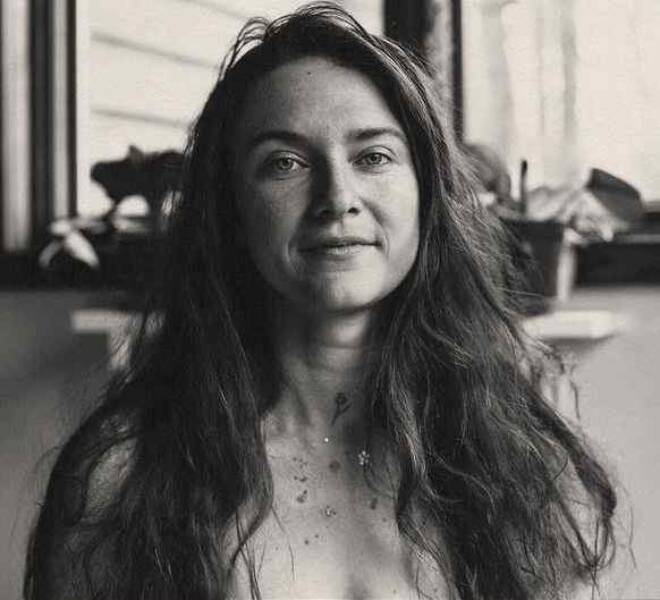 Molly Sarlé - Human
---
Molly Sarlé, one of the ever-charming, flute-like voices of Mountain Man, takes a step out on her own on her recent release, "Human." A swaying, danceable ballad, "Human" is an effervescent collision of Sarlé's folk roots and swirling alternative rock. Featuring warmly nostalgic layers of piano and guitar, the core of "Human" is Sarlé's voice, one which seamlessly delivers the nuance of both the ethereal and confessional grit. Despite the tune detailing the memory of love lost, and the ways that our projections onto love interests can sour a relationship before it truly has time to root in reality, Sarlé finds hope in the midst of loss and looks towards the  joy of new beginnings. "You know I'm nothing other than human," is an open-hearted assertion, a reminder than human love is imperfect, as well as perfect example of Sarlé's candid songwriting. Aptly described as "west coast incantations with a warm, Appalachian glow," Sarlé's entire catalog, both past and forthcoming, is a meditation on a life-time of feeling and doing so deeply. "Human" is a beacon of light and a sweet sneak peek of all the magic in store as Molly Sarlé dances into the spotlight.
—
Emma Bowers
on February 19, 2019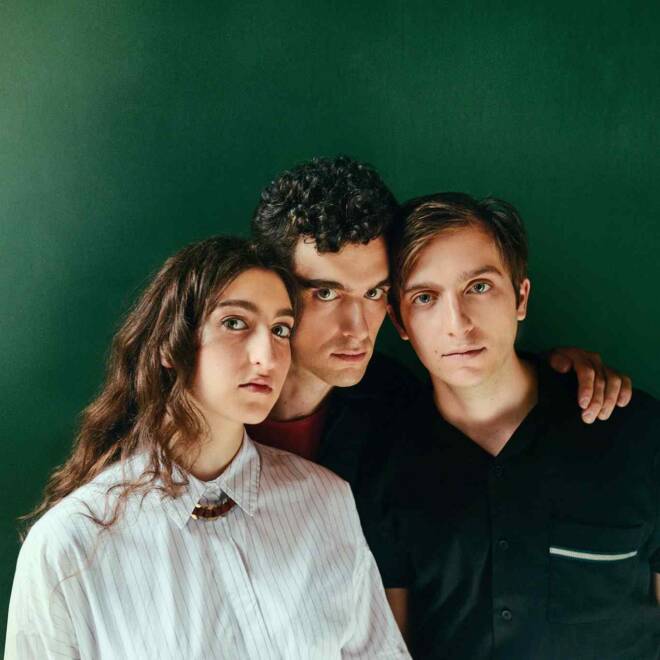 Bailen - I Was Wrong
---
NYC based trio BAILEN bring their sweet sounding harmonies and soulful demeanor to their first single "I Was Wrong." The band, made up of fraternal twins Daniel (vocals/bass/synth/guitar), David (vocals/drums) and younger sister Julia Bailen (vocals/guitar), sing of arguments, learning from new perspectives, swallowing one's pride and admitting that your wrong. Their voices swing with a settle and twang — "If chaos is the law / We'll keep on falling down in the same way / Something can be done / But nothing's gonna change 'til we all can say / I believe that I was wrong." The siblings together have created a track that not only pulls at listeners' heartstrings, buts also only inspires unity, contemplation and respect.
—
Alessandra Rincon
on February 19, 2019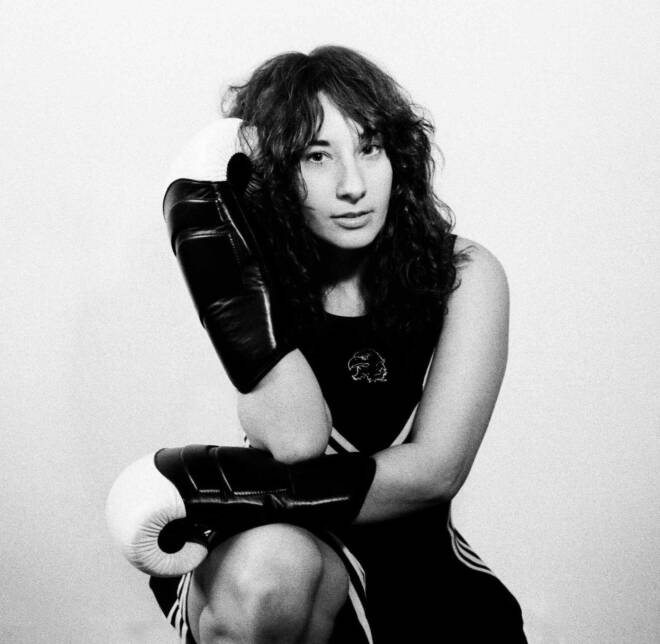 Emily Reo - Strawberry
---
Throughout the past ten years, Emily Reo has put out a handful of releases that all depict an artist that who has a vast range of sound. In "Strawberry" Reo sings of the dilemmas women face in today's society ranging from always feeling endangered to being treated as property. Lyrics like, "Over my headphones / I hear you telling me to smile / and then you reach for me / bit in the ocean bleeding / where is your self-control?" accurately represent the every day ins and outs on the receiving end of toxic masculinity. The song sounds happy in nature, ironically playing to the idea of always wanting women to "grin and bear it," — still don't be fooled by the bubblegum pop feel, behind the cheeriness is a truthful look at an ongoing problem that Reo's uses her music to address. With her upcoming album Only You Can See It being released via Carpark Records this April, we're pumped to see what's in store for this dynamic artist!
—
Dara Bankole
on February 19, 2019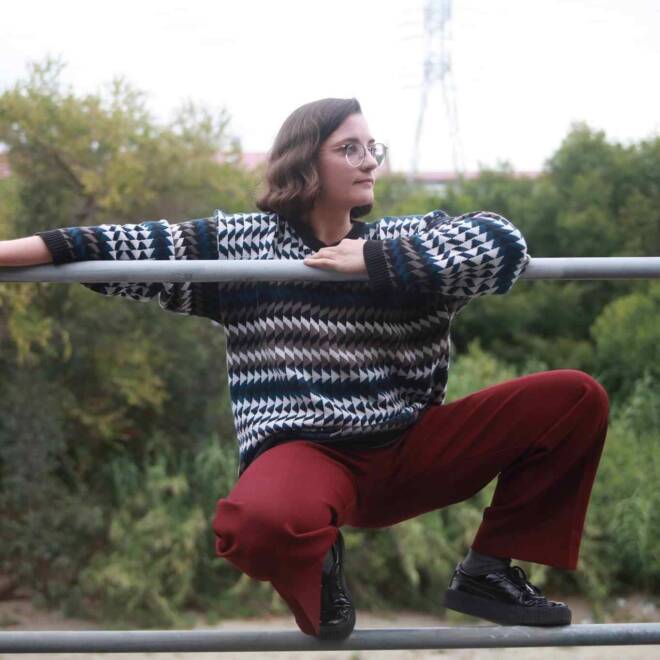 Rosie Tucker - Habit
---
"I got a bad habit / Of holding my tongue," Rosie Tucker sings in "Habit," a new single deftly demonstrating their masterful lyrical penmanship in order to process the memory of a relationship broken by the inability to say what needed to be said. The song's unconventional 5/4 time signature not only serves as a backdrop for the newly formed rift in the relationship — the feeling that things are not the way they were and that that stability was taken for granted — but also allows Tucker to serve each verse with unexpected emphasis, catching the listener off guard with every syllable. "I woke up bereft / With no poetry left," Tucker sing-speak-slams, so the words flow out in a refreshing cadence, perhaps one more representative of actual stream-of-consciousness speech. Tucker never sacrifices the emotional depth of their lyrics to achieve the song's manic poetic structure or vice-versa, so the song is filled with expertly constructed, devastating stanzas: "Weeks like these / I wish we were still speaking / Are you pleased with the pieces of me you'll be keeping?"
—
Daniel Shanker
on February 15, 2019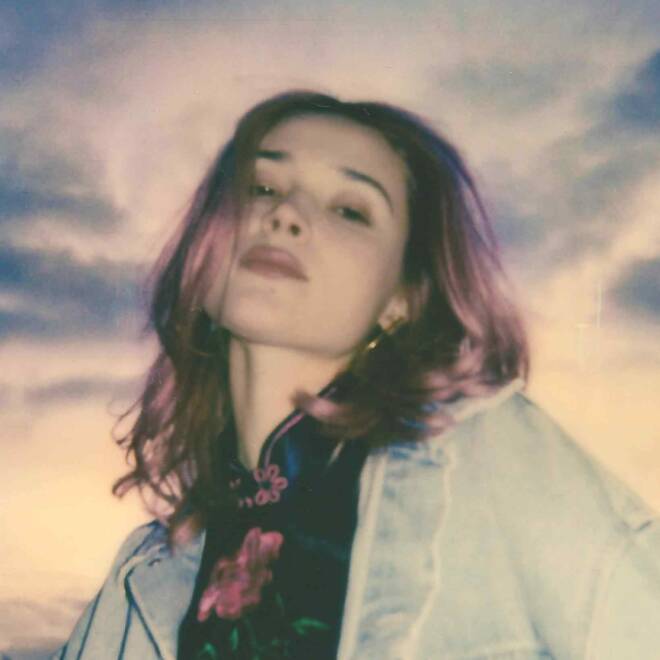 Lolo Zouai feat. Blood Orange - Jade
---
Lolo Zouai adds to her collection of stunning songs with her newest EP, Ocean Beach. Lyrically and rhythmically the second song on Ocean Beach, "Jade," has a soothing but bittersweet quality to it. Zouai's elegant wispy vocals give a buoyancy to the quiet rhythm that finally gives in to an escalation in beats as soon as Hynes' (Blood Orange) comes in with paired vocals. Playing with her Parisian roots, there are literal whispers of French throughout the song, enhancing the sense of longing and intimacy that is impossible not to get lost in. Its the perfect R&B collaboration, as the sound's attraction is driven home by the elusive story the lyrics can tell by themselves. "Powerful and real, "Jade" is the perfect example of the genius that earned Zouai and Hynes their respect throughout the music industry so quickly.
—
Monica Hand
on February 15, 2019