Buzzing Daily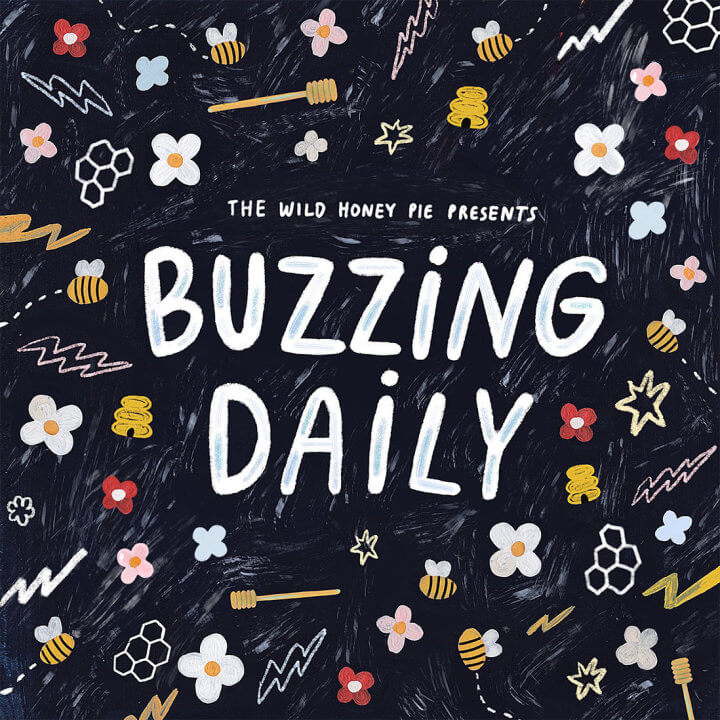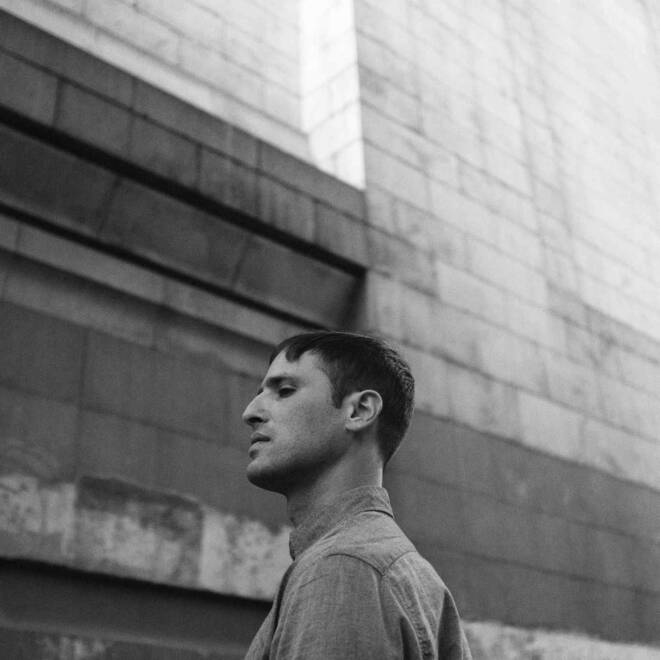 Drinker - Holiday
---
Drinker meanders through a mix of dreamy vocals, minimalistic guitar, and atmospheric synth in their new single, "Holiday." The hazy, dark-pop song is the effort of Los Angeles songwriter Aaron Mendelsohn and New York producer Ariel Loh. It was the first track the bicoastal duo wrote after Mendelsohn moved from New York to Los Angeles. Contrary to the lyrics, "I don't wanna work / Don't wanna start a project I'm on holiday," this song helped assure Mendelsohn and Loh that they could write and produce music together even if they were on opposite coasts. "Holiday" is about grounding yourself in a new environment and allowing yourself to take everything in before getting settled in the mundane ritual of daily life. The song feels like a moment in between sleep and waking when reality and dreams meld together in a cloudy warmth. "Holiday" is the fourth single from their upcoming LP, Fragments due May 3rd via B3SCI Records.
—
Corey Bates
on March 5, 2019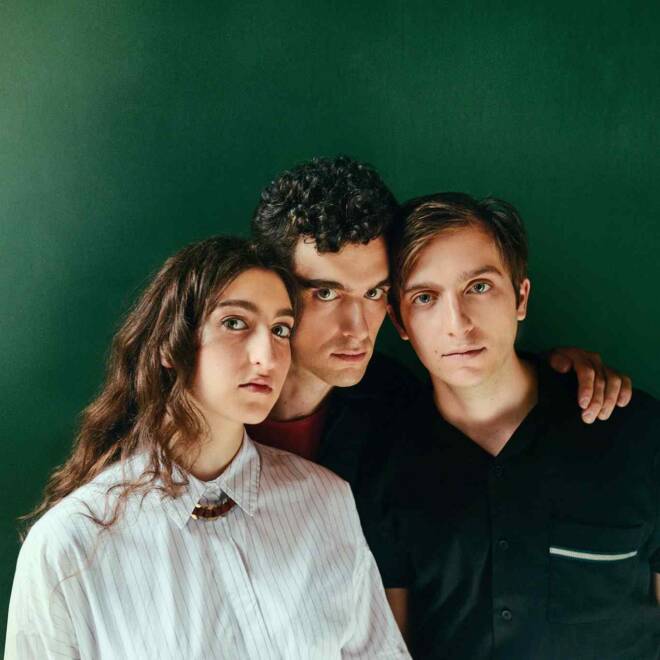 Bailen - I Was Wrong
---
NYC based trio BAILEN bring their sweet sounding harmonies and soulful demeanor to their first single "I Was Wrong." The band, made up of fraternal twins Daniel (vocals/bass/synth/guitar), David (vocals/drums) and younger sister Julia Bailen (vocals/guitar), sing of arguments, learning from new perspectives, swallowing one's pride and admitting that your wrong. Their voices swing with a settle and twang — "If chaos is the law / We'll keep on falling down in the same way / Something can be done / But nothing's gonna change 'til we all can say / I believe that I was wrong." The siblings together have created a track that not only pulls at listeners' heartstrings, buts also only inspires unity, contemplation and respect.
—
Alessandra Rincon
on February 19, 2019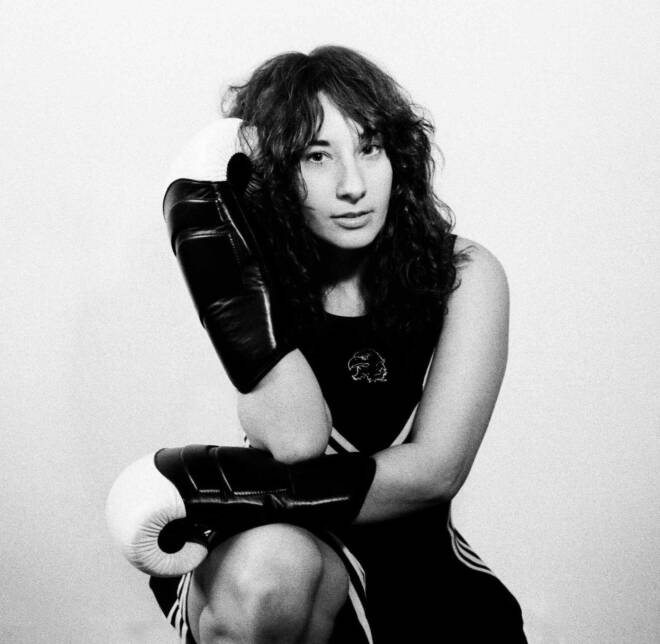 Emily Reo - Strawberry
---
Throughout the past ten years, Emily Reo has put out a handful of releases that all depict an artist that who has a vast range of sound. In "Strawberry" Reo sings of the dilemmas women face in today's society ranging from always feeling endangered to being treated as property. Lyrics like, "Over my headphones / I hear you telling me to smile / and then you reach for me / bit in the ocean bleeding / where is your self-control?" accurately represent the every day ins and outs on the receiving end of toxic masculinity. The song sounds happy in nature, ironically playing to the idea of always wanting women to "grin and bear it," — still don't be fooled by the bubblegum pop feel, behind the cheeriness is a truthful look at an ongoing problem that Reo's uses her music to address. With her upcoming album Only You Can See It being released via Carpark Records this April, we're pumped to see what's in store for this dynamic artist!
—
Dara Bankole
on February 19, 2019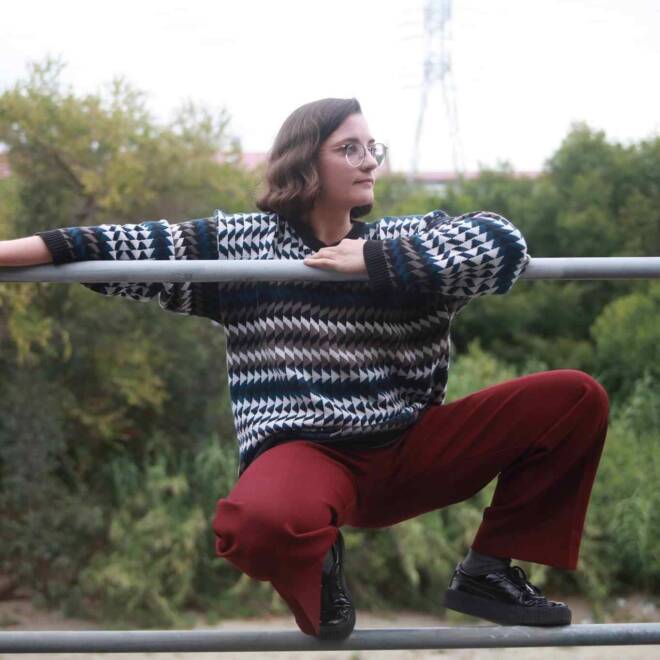 Rosie Tucker - Habit
---
"I got a bad habit / Of holding my tongue," Rosie Tucker sings in "Habit," a new single deftly demonstrating their masterful lyrical penmanship in order to process the memory of a relationship broken by the inability to say what needed to be said. The song's unconventional 5/4 time signature not only serves as a backdrop for the newly formed rift in the relationship — the feeling that things are not the way they were and that that stability was taken for granted — but also allows Tucker to serve each verse with unexpected emphasis, catching the listener off guard with every syllable. "I woke up bereft / With no poetry left," Tucker sing-speak-slams, so the words flow out in a refreshing cadence, perhaps one more representative of actual stream-of-consciousness speech. Tucker never sacrifices the emotional depth of their lyrics to achieve the song's manic poetic structure or vice-versa, so the song is filled with expertly constructed, devastating stanzas: "Weeks like these / I wish we were still speaking / Are you pleased with the pieces of me you'll be keeping?"
—
Daniel Shanker
on February 15, 2019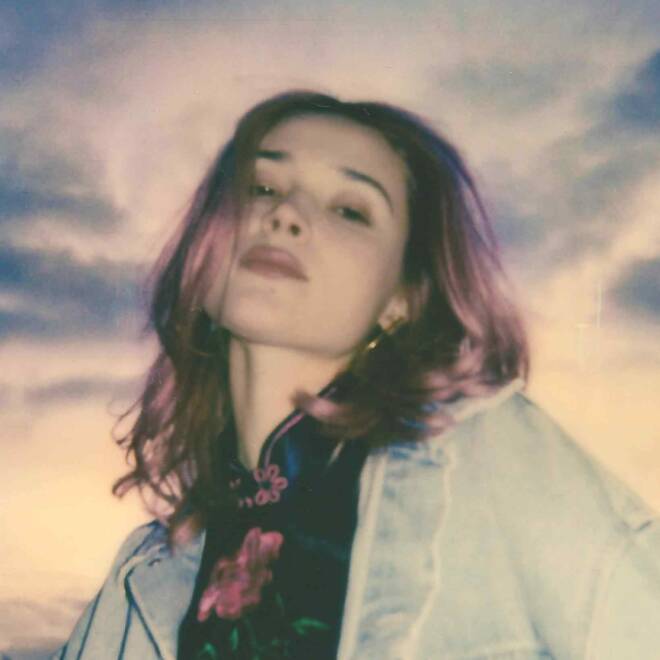 Lolo Zouai feat. Blood Orange - Jade
---
Lolo Zouai adds to her collection of stunning songs with her newest EP, Ocean Beach. Lyrically and rhythmically the second song on Ocean Beach, "Jade," has a soothing but bittersweet quality to it. Zouai's elegant wispy vocals give a buoyancy to the quiet rhythm that finally gives in to an escalation in beats as soon as Hynes' (Blood Orange) comes in with paired vocals. Playing with her Parisian roots, there are literal whispers of French throughout the song, enhancing the sense of longing and intimacy that is impossible not to get lost in. Its the perfect R&B collaboration, as the sound's attraction is driven home by the elusive story the lyrics can tell by themselves. "Powerful and real, "Jade" is the perfect example of the genius that earned Zouai and Hynes their respect throughout the music industry so quickly.
—
Monica Hand
on February 15, 2019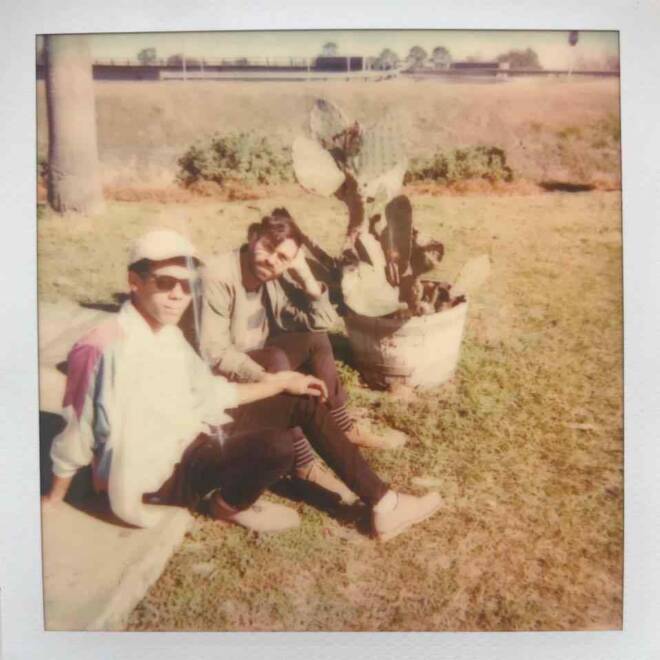 Cathedral Bells - Time Capsule
---
The shoegaze pop collab between Matt Messore and David Carey, have released their new self titled album, Cathedral Bells. The nostalgia washed aesthetic which plays throughout the work is best heard on the song "Time Capsule," the second piece off the album. Cathedral Bells sounds like a 2019 version of New Order meets Beach House, with hazy guitars, a dominant bass line and the synth melody line of contemporary indie rock. The song shimmers in and out of headphones, while Matt's voice sounds something like a narrator for an indie movie dream sequence. "Time Capsule" perfectly captures all that is 2019 nostalgia, with a sprinkling of 80's and 90's aesthetics, and a strong penchant towards roll the window down bedroom pop.
—
Samantha Weisenthal
on February 15, 2019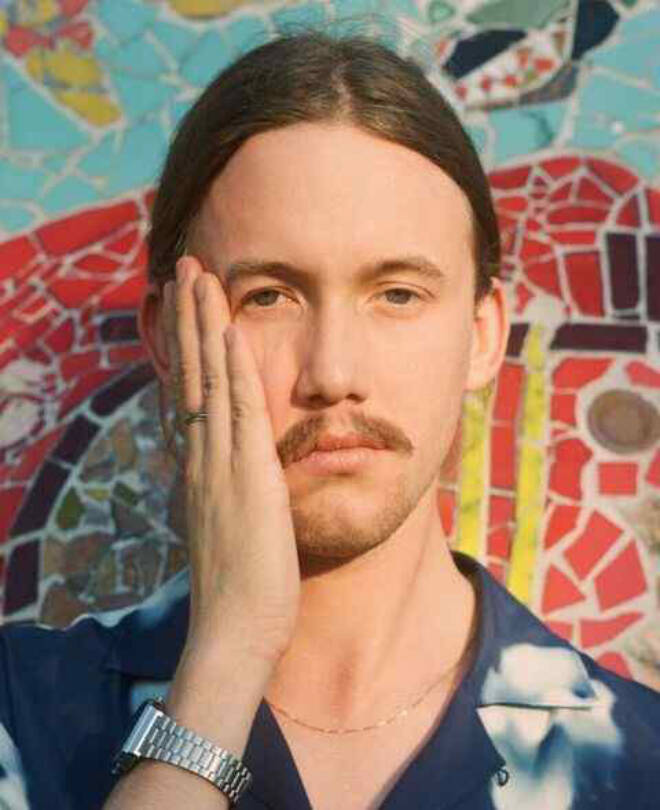 Josh Gilligan - Quiet Together
---
Josh Gilligan is always cooking up some new and exciting project—whether it be collaborating on music with Liza Anne and Model Tenant, or writing and producing comedy sketches and short films. The Nashville-based singer-songwriter's musical identity is as diverse and extensive as his multi-media creative vision. For this reason, it comes as no surprise that his latest, low-key love song, "Quiet Together" is just what you need this Valentine's Day whether you're celebrating with a partner, friends, family or on your own. The heart-filled ambience of "Quiet Together" melds elements of traditional jazz, synth-based sounds, and Caribbean-inspired instruments and harmonies. What results is a song about love that strikes the perfect balance between overly sentimental and lighthearted. Take the time today to find that quiet space and get some breathing room from the rest of the world. Have a listen to "Quiet Together."
—
Andrea de Varona
on February 14, 2019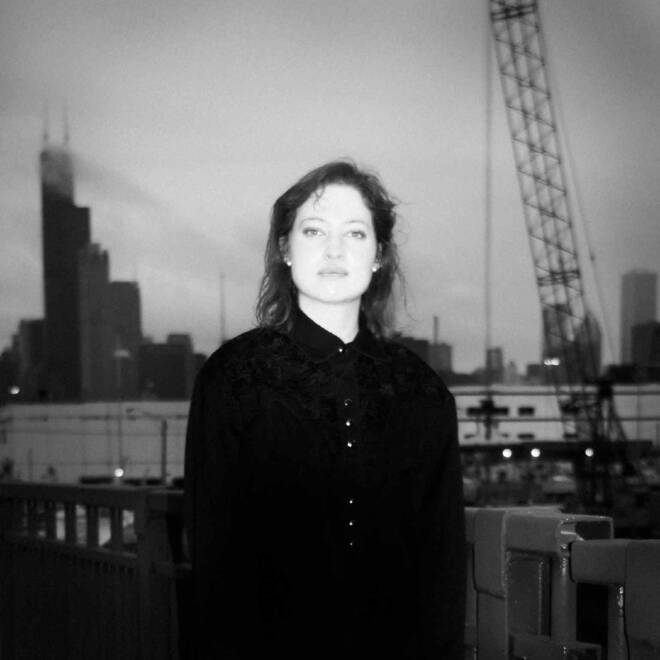 Half Gringa - Teggsas
---
Few artists are on the come up like Izzy Olive, the indie singer-songwriter who performs as Half Gringa from Chicago, IL. She has slowly yet surely been gaining attention from indie artists and publications alike. The artist's most recent release, Gruñona, was named the third best album of 2017 by the Chicago Magazine and in 2018, Half Gringa opened for Le Butcherettes and The Flaming Lips. "Teggsas" is a song that builds through the intensity of its instrumentation and lyric, coming to crescendo in a heartbreaking chorus of "How could you?" The opening lines of the tune, "I can see the end of everything/ You say that it used to be an open prairie/ When will you say other things that scare me," are blunt and poetic, with melody floating above a simple yet piercing acoustic guitar line. Layers of guitar and synth stack on top of one another, culminating by the end of the song into a full ethereal orchestra. Half Gringa is a band that we have been watching for many years now, and "Teggsas" only further excites us for whatever is up next for this budding artist. Make sure to watch out for upcoming Half Gringa appearances in Chicago this spring.
—
Samantha Weisenthal
on February 14, 2019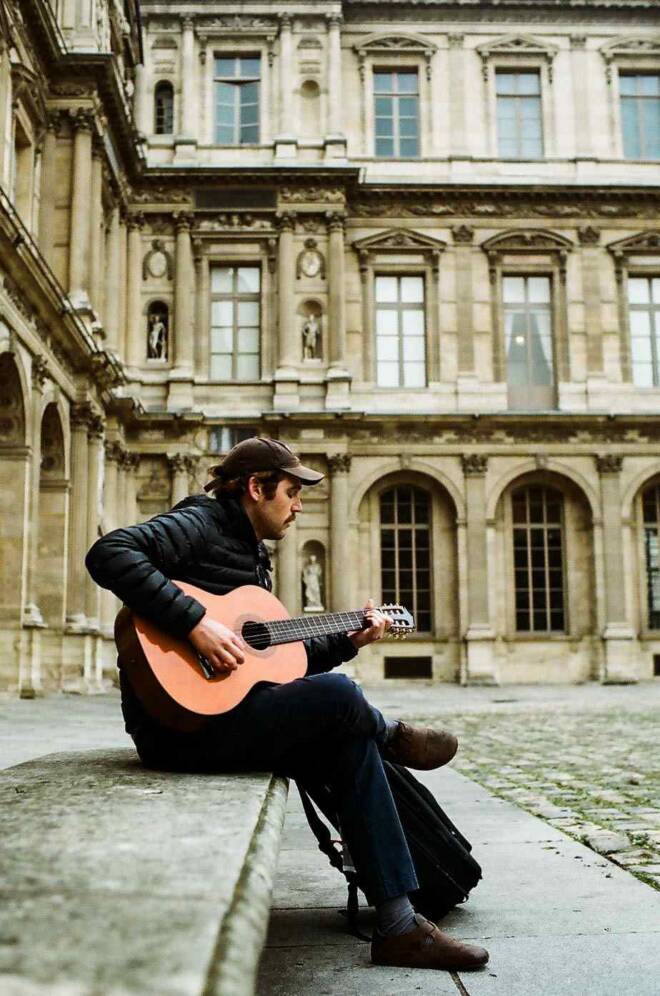 Jack Symes - City Fog
---
Los Angeles singer-songwriter Jack Symes releases his debut album tomorrow but today we're giving you a sneak peak into the record. "City Fog" is steeped in folk, from Symes's distinct voice to its simple production. The title is a familiar concept to any Angeleno, but Symes's comparison of the city fog to disappearing memories is clever and endearing. Musically the song starts out with Symes's voice accompanied by an acoustic guitar and then introduces us to Brittany Hanson's vocals, which color the song with harmonies and vocalizations. The horns add warmth to the sound and keeps us from thinking that this meant to be solely a "sad song." While the concept of memories fading and love dying are definitely melancholy in nature, we also get the idea that this is just part of life, and at times good for us. Sometimes we want to hold onto the memories, other times it's too painful when they're still so fresh in our heads. Symes seems to speak to both sides — not wanting to let go, but also knowing that when you do, moving on will be easier. Though the indie-folk scene is heavily saturated, with an entrance like this Jack Symes is sure to stand out. Take a listen to his debut album Songs For Mom out tomorrow!
—
Dara Bankole
on February 14, 2019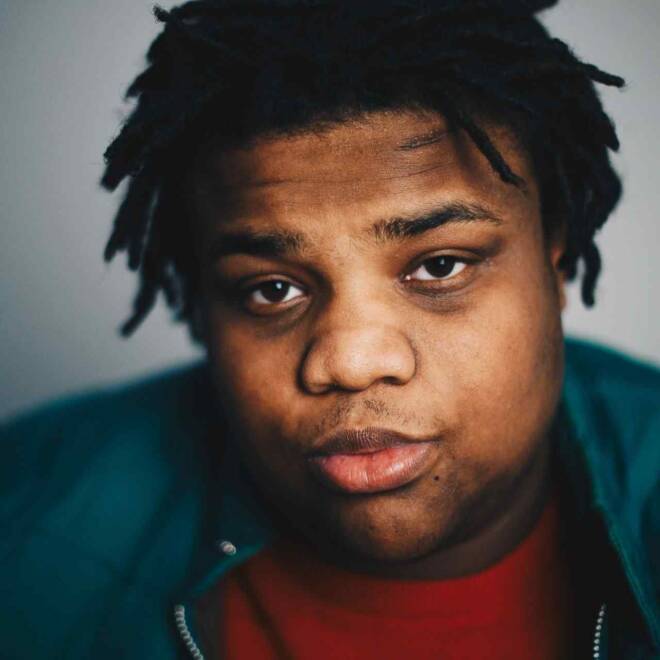 Wyatt Waddell - Untrain My Heart
---
On this Valentine's Day we can't help but bring you some songs about love — different than love songs. In "Untrain My Heart" Wyatt Waddell is looking to let go of some things, specifically the affection he has for an old lover. "I can't get over you baby, I'm not even at the age of 25. / The more you run through my brain / The more I think that it's not wiring right." The song starts off with this lament and Wyatt continues to voice his sweet and sentimental frustrations throughout. Growing up on the South Side of Chicago, it makes sense that there is such a strong sense of the past soul and R&B greats in Wyatt's sound. His rich voice is dynamic in nature, showing us its full range in a matter of seconds. This up-and-comer is a multi-instrumentalist who has been made a name for himself in his hometown and has been referred to as "Chicago's Boy Wonder" for his undeniable talent. With the resurrection of soul, we're adding Waddell's name to the list of artists to keep on our radar.
—
Dara Bankole
on February 14, 2019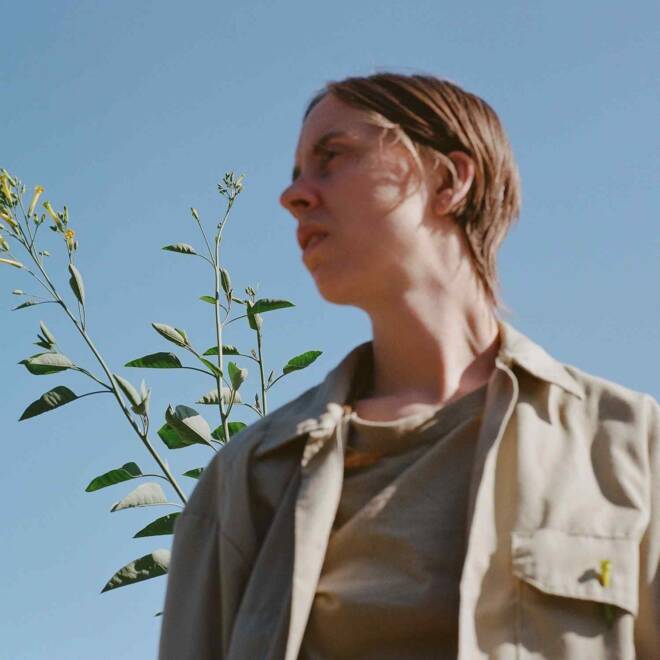 hand habits - can't calm down
---
Hand Habits' Meg Duffy has a lot of questions in their latest release can't calm down. Duffy — a longtime member of Kevin Morby's touring band — started releasing music under the moniker Hand Habits after moving from Upstate New York to Los Angeles. The folk-alternative sound they established in their first release Wildly Idle (Humble Before the Void) builds carefully upon itself. The song starts small with just Duffy's gentle voice, rhythmic strumming and the steady beat of a snare drum. It builds with the first chorus as Elizabeth Powell of Land of Talk layers her voice deftly atop Duffy's. It reaches a satisfying peak with a soaring guitar solo after the second chorus. Their voice gives a somnambulant quality to the song as they ask the pressing question, "what if I can't calm down/ and I don't have that in my bloodline?" can't calm down is the second single from Hand Habits' latest album, placeholder, which will be released on Saddle Creek on March 1.
—
Corey Bates
on February 13, 2019