Buzzing Daily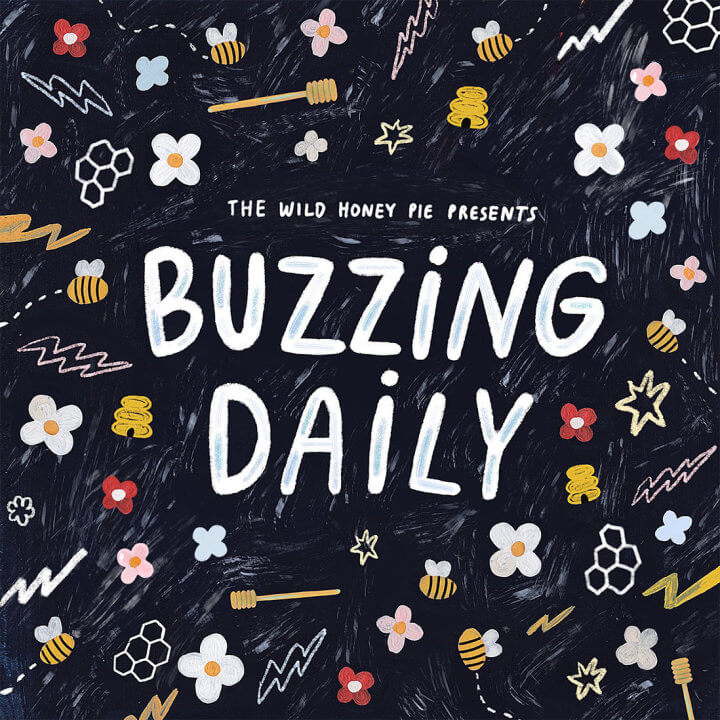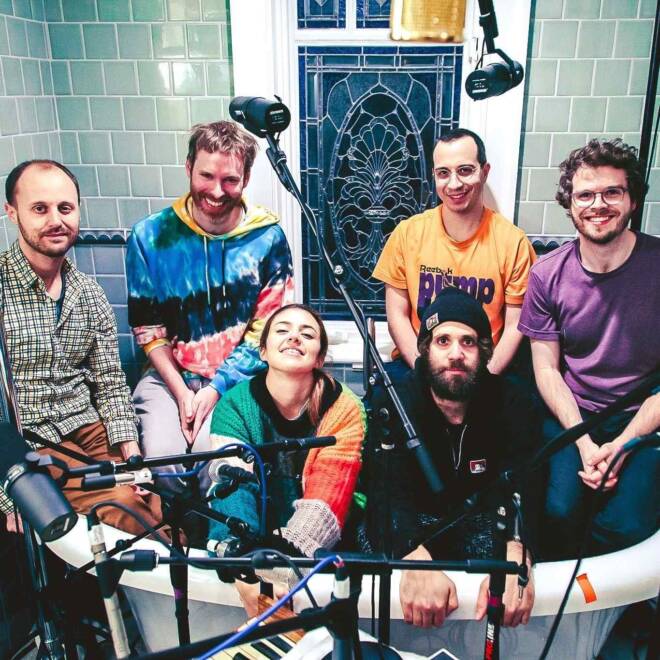 Cuddle Magic - What If I
---
"What if I" is the latest single from Cuddle Magic, and it embraces one of the best acoustic spaces known to humankind: bathrooms. The track, like the rest of the tracks on their upcoming album, was recorded entirely in the band's bathroom—doubtlessly earning the album its title, "Bath." The result of the unconventional recording space is a warm, intimate sound full of boundless patience and ethereal harmonies. Lyrically, "What If I" is a song that ponders ways to win over a longtime love during a rocky patch; however, it lacks the sting of most bargaining songs. The words are wrapped up in gently strummed chords and uplifting harmonies that fill every ounce of space. There is no room for sadness and desperation— only love and hope for the future. Sink into the cozy magic of Cuddle Magic, and soak in the harmonies until we can all enjoy the sure-to-be-warm Bath on July 3, 2020, via Northern Spy Records.
—
Allison Hill
on May 12, 2020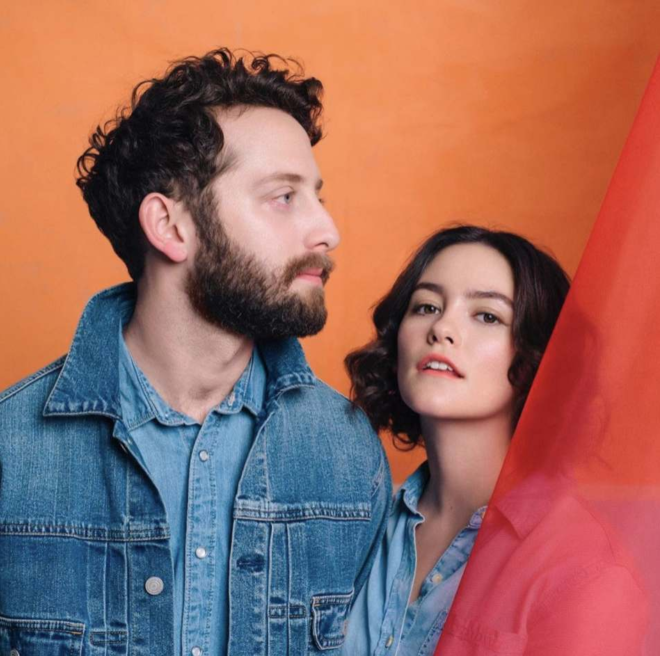 Diet Cig - Who Are You
---
"Who Are You" is the third single from Diet Cig's latest album, Do You Wonder About Me, and it's a song that you know is going to be fun to hear live. The track opens with some classic early 2000s cheerleader clapping, and it's not hard to imagine a crowd getting really into those off beats before vocalist Alex Luciano hits you with the hook. From the start, the song is direct and anthemic. The first line you hear is "Who Are You," accented by snappy vocal leaps that are so catchy the line would get stuck in your head even if it wasn't repeated about 20 times. Like a good rom-com or coming of age flick, "Who Are You" is full of charming quips that balance out the heavier elements of the narrative. My personal favorite is "My moon is in Cancer, I wish I was a better slow dancer." Overall, the "Who Are You" is a perfect anthem for frustration over the end of a relationship you ultimately feel better letting go of. It acknowledges the anger and frustration; however, there are enough rhymes tinted with a feel-good pop campiness that it's a sure mood booster. Diet Cig's call out anthem perfectly articulates what we wish we could all tell an ex or two. If you can't be better, at least be honest, and don't waste my time.
—
Allison Hill
on May 11, 2020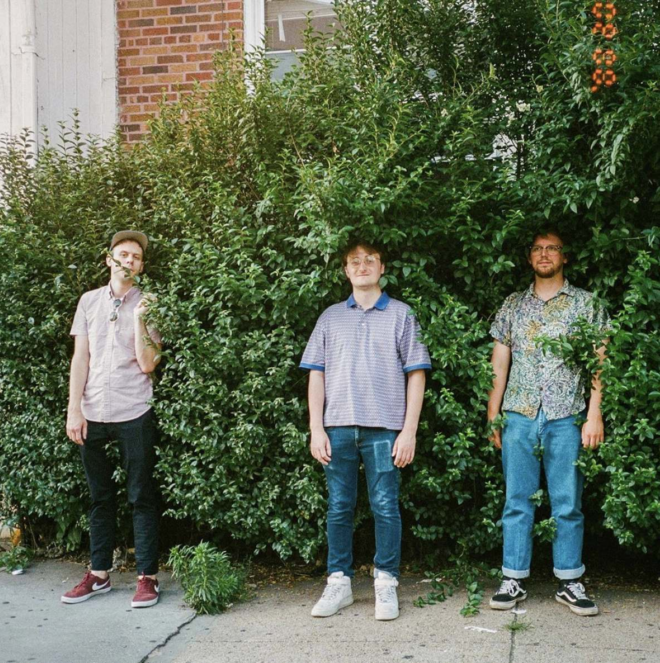 Boot - Bomb Song
---
On a Saturday morning in January 2018, a message was sent out via the Emergency Alert System to all the cell phones in Hawaii: "BALLISTIC MISSILE THREAT INBOUND TO HAWAII. SEEK IMMEDIATE SHELTER. THIS IS NOT A DRILL." Thirty-eight minutes later, it turned out to be a mistake—a mistake made during, literally, a drill. Ben Carbone, songwriter for Brooklyn band Boot, wrote "Bomb Song" in the aftermath of this mind-bending experience, which he happened to share with a new partner he was "smack dab in the honeymoon phase" with. The song's melodic simplicity and no-frills vocal delivery is reminiscent of early Ben Kweller, but even farther in the direction of sonically "raw." I guess, in a way, it sounds sort of like if Kweller had had his life taken away and given back again over the course of 38 minutes. Needless to say, amid a global pandemic—this time, a real and lengthy emergency—the song hits differently. The many lessons in Carbone's strange little story will sound familiar to many of us now. Out of shared hardship always comes connection. Never underestimate the power of the human mind to create its own truth. And, of course, there is always, always something to be grateful for. 
—
Karl Snyder
on May 11, 2020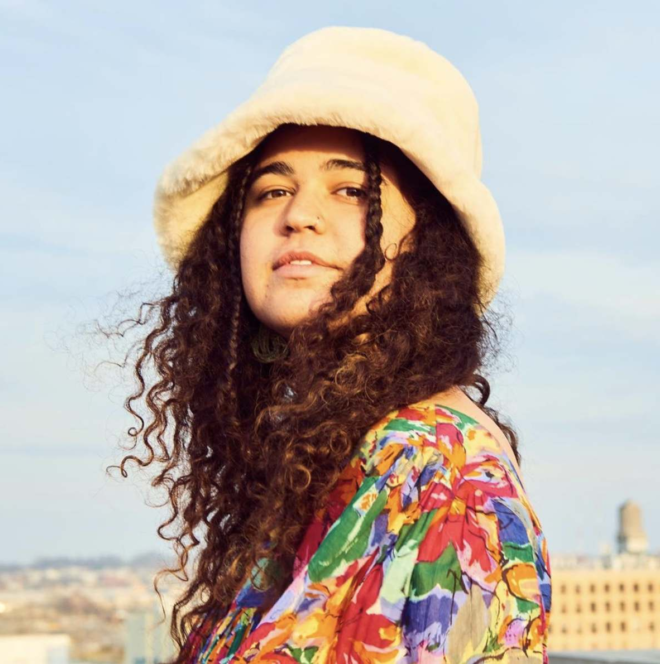 Remi Wolf - Woo!
---
Building on the success of her 2019 EP, You're A Dog!, Remi Wolf is back with "Woo!" showing no signs of slowing. A perfect summation of Wolf's one-of-a-kind music, "Woo!" has it all. Funky production and stunning vocals, filled with songwriting that's somehow deeply insightful, wildly goofy and completely relatable. The production plays the perfect partner to Wolf. Setting the mood and complimenting every move made. Refreshingly groovy and just as playful as the lyrics. A voice full of so much heart unleashes a remarkable performance from start to finish. Even as the chorus opens subdued, the seams quickly begin to burst and set Wolf free to soar. Pondering the complexities of love, only Wolf could deliver the stellar, "and I don't know what I really wanted / and fuck I think I lost my wallet"—floating between the heaviness and the light of life. The versatile young artist is an undeniable hitmaker, each release bringing more to the table, winning over more ears. No one will put you in a good mood faster.
—
Max Himelhoch
on May 11, 2020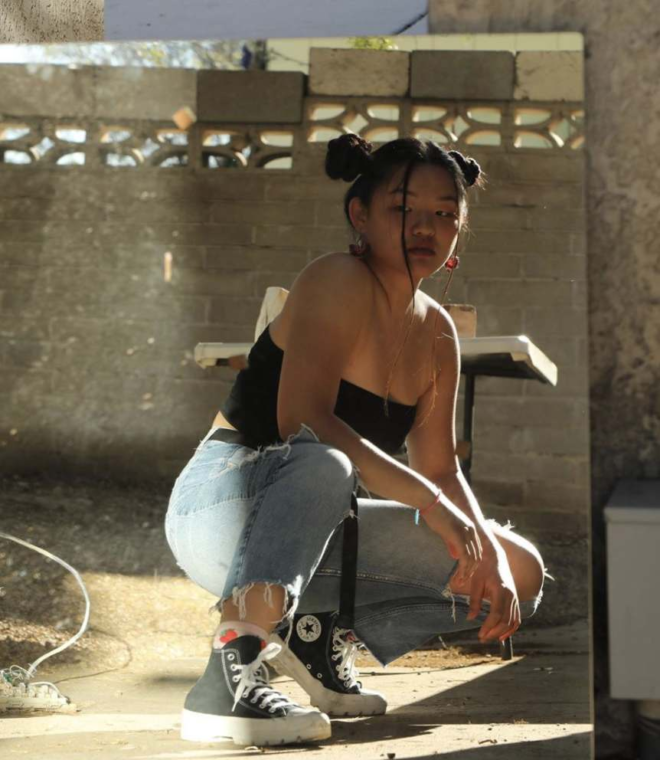 Nathanie - Paris
---
Some songs manage to evoke a feeling and create a space within just the first few seconds. The first chord has barely settled into silence, and already you are immersed in the energy the artist wants to share with you. This is the case with our final Quadio pick of the week "Paris" by University of Arizona student artist, Nathanie. With a dreamy, 'verbed out Wurlitzer, a classic R&B chord progression and a muted trumpet bleeding in as if from out your window, Nathanie confidently expresses a nostalgia for a time period she can't quite pin down but knows is gone. Her airy yet hardy, understated vocals croon in layered harmonies, "so caught up in the past, I forgot you had forgotten me." Through the warped fishbowl lens of her memory, Nathanie revisits an outgrown love that will always exist in suspended animation somewhere in her mind. Check out her past releases and upcoming new music on Quadio, the college-driven streaming platform that has been introducing us to our favorite emerging artists around the country for the past two weeks.
—
Andrea de Varona
on May 8, 2020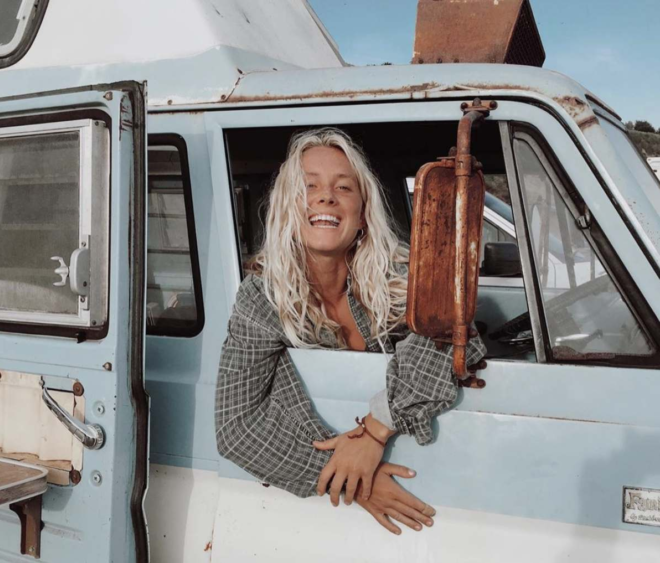 ​Hope Waidley - It Rains in Michigan
---
Hope Waidley's new release is intimate and contemplative, inviting you into the sweetness of young, carefree love. "It Rains in Michigan" is aptly named—it's the perfect song for gazing out a window on a rainy day. It's full to the bursting with that feeling of comfort you get when you find someone who feels like home. "It's no longer a secret like it was," she almost whispers to us, "I'm in love. I don't know what I'm doing, do I?" Waidley's simple guitar arpeggios, amid layers of hand percussion and a grounding folk-rock beat, all speak of an incredible ease. The whole arrangement cradles Waidley's stunning vocals—she somehow brings the powerful grunge of Amy Winehouse and the chill indie warmth of Cat Power—like a nest. "I fell too fast for 20 years old," she sings and we can't help but fall too fast as well.
—
Mikhal Weiner
on May 8, 2020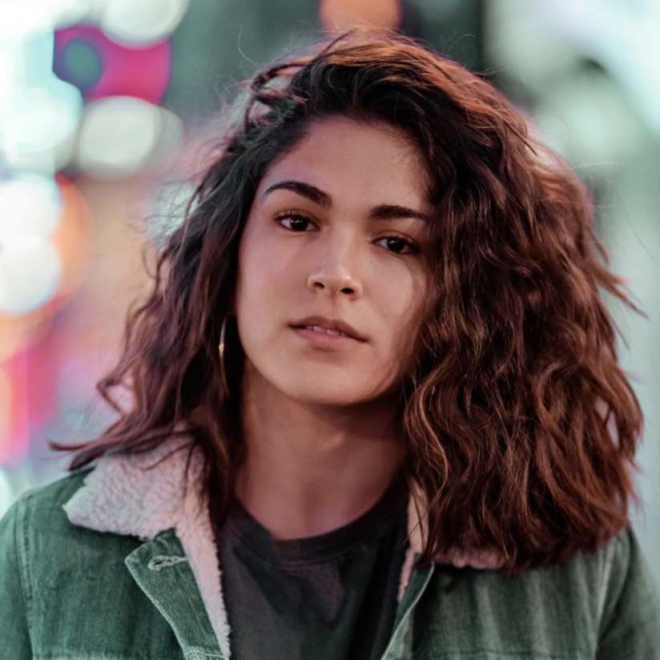 Kristina Sarro - Lovin
---
"Lovin" by Kristina Sarro is a beautiful ballad about what a longing for love looks like from afar. This soft bedroom-pop track is brought to you by Quadio, the new streaming service dedicated to finding the best of the best music from talented college students all over. This stunning song is one of so many incredible finds on the platform.
Sonically, "Lovin" is captivating. Like a hug, I was brought in by the soft piano, but it wasn't long before I was enveloped by low-key acoustic guitar. Soon enough, electric guitar added an element of dreaminess that made me instinctively want to close my eyes and sway as I continued to listen. Sarro's folksy vocals float effortlessly over the slow lo-fi beat, singing lyrics, "I know there is heaven / and I know there is a hell / cause there has to be a God that crafted you so well / I can see / he took his time / carefully." 
When asked what the inspiration for it was, the Belmont student said, "It's pretty much about a very very nice looking guy I see all the time on campus. I'm definitely the "admire from afar" type of person." Inspired by artists like John Mayer, Kacey Musgraves and Alina Baraz, Sarro wraps her influence, unique style and personal experience beautifully on her track "Lovin."
—
Jazzmyne Pearson
on May 7, 2020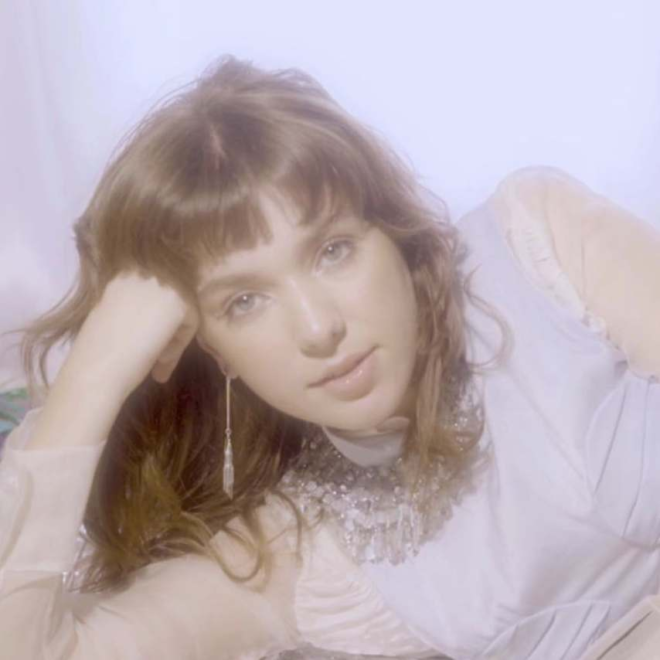 ​TATYANA - Wild Card
---
TATYANA arrives from London in spectacular fashion with "Wild Card." A single that is both lush and haunting, "Wild Card" excels in its monumental moments as well as it does in its sparsity. Background vocals welcome with warmth, TATYANA following shortly behind, expertly balancing the moment. The chorus peels back all that's familiar, allowing for new silence, while the bass and drums breakthrough with an edge. TATYANA also takes the chance to spotlight the harp, fluttering through, sparkling in space. A moment to fantasize about this relationship in the future, TATYANA shares those earnest hopes with the listener, giving more urgency and credence to the passionate chorus. The harp returns, glistening in the sunny bridge, elevating it all to a dream. TATYANA takes that vulnerable moment and smashes right through it, coming back so powerfully with vocals flying in from every direction, each adding such valuable texture and charm to the song. It is a masterful performance across the song but in this final scene, it is undeniable.
—
Max Himelhoch
on May 7, 2020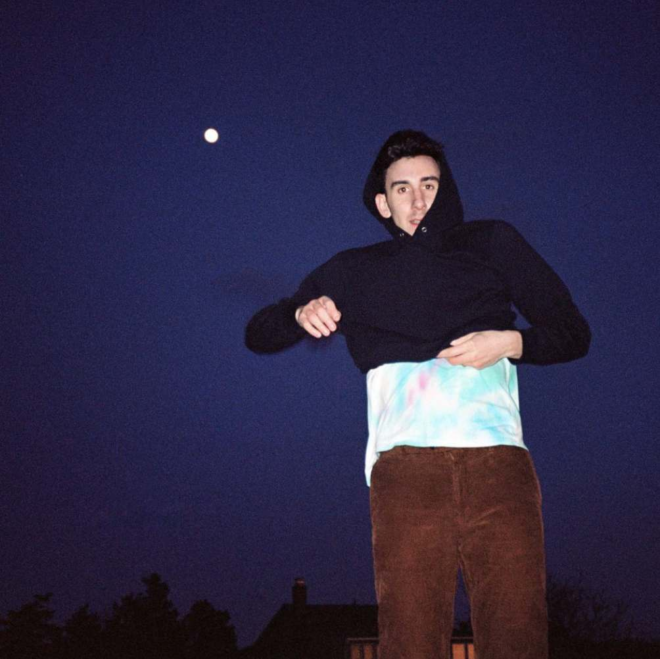 ​Adeline Hotel - Trace
---
Adeline Hotel has a way of putting you at ease. Living on the axis of psych-rock and indie folk, the music is loose and calming, but also entirely intentional. On "Trace," a track from the upcoming album, Solid Love, Dan Knishkowy leads the project with the strength of his songwriting, telling a tale of transition that is equally driven by moments of love and connection as it is by total unknowing. The band, headed by Knishkowy and joined by guitarist, Ben Seretan, bassist Andrew Stocker, pianist Winston Cook-Wilson (Office Culture), drummer Sean Mullins (Wilder Maker), vocalists Brigid Mae Power & Matt Kivel, and a host of others, come together to blend their unique songwriting practices. As Knishkowy puts it, "Five people with loud playing personalities, playing as quietly as possible," each musician creating their own moments of tenderness, trusting themselves and the process. Because of this, "Trace" is a slow-building wave and at it's crest lies a beautifully jagged ending jam. The recipe of musical ambiguity, intimacy and clear warmth earns Adeline Hotel a sound that serves reflection as well as much needed sighs of relief.
—
Deanna DiLandro
on May 7, 2020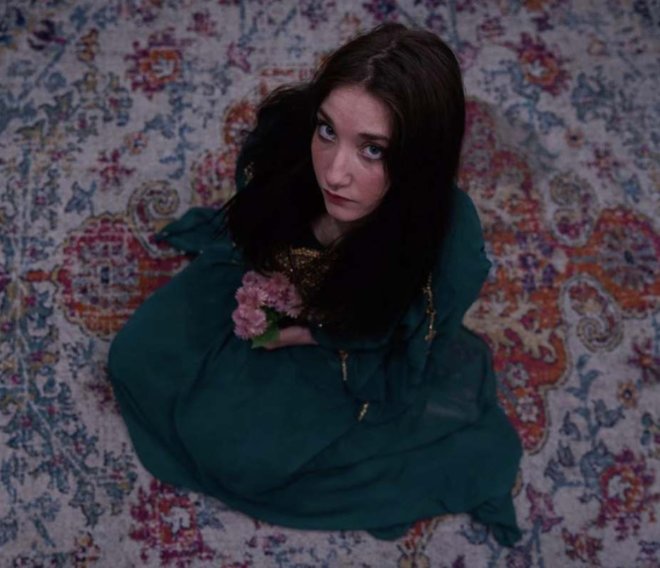 Dania - Cardamom Tea
---
As we continue to partner with online music platform Quadio to bring you the latest music from up-and-coming collegiate artists, allow us to introduce you to Dania—dynamic and dreamy Philly-based indie-pop singer-songwriter and musician. Our pick of the week for the Northeast region, the University of Pennsylvania's Dania has made splashes on Spotify's "Ballads International" playlist (find her here nestled comfortably between Jessie Reyez and Noah Cyrus) as well as their "Arab X" playlist. 
Dania's Syrian-Croatian background informs her songwriting as she expertly weaves together Arab melodies and Western-inspired alternative beats to create a harmonious blend of culture and sound. In her latest release, "Cardamom Tea," the result is a resoundingly unique and dark dream-pop lullaby of tortured love. The mellow, illustrative beats and soft piano that accompany Dania's echoing vocals throughout as she sings of "cardamom tea and hesitation" cease only when her lyrics drop into Arabic during the bridge. She sings, beautifully and resonantly, "Akhir marra, Wallah / Hadi akhir marra" (which translates to "the last time, I swear this is the last time") just before we hear the last iteration of the chorus. 
The song closes with the lyrical equivalent of that pit in your stomach you know all too well if you've ever loved deeply and lost: "This is what happens / When you make someone your true religion." An advocate for mental health awareness and Muslim visibility in the arts, Dania has undeniably used her existing platform for good. We hope that by sharing her music with you, we can help to stretch her platform—and her important work—even further.
—
Maya Bouvier-Lyons
on May 6, 2020