Buzzing Daily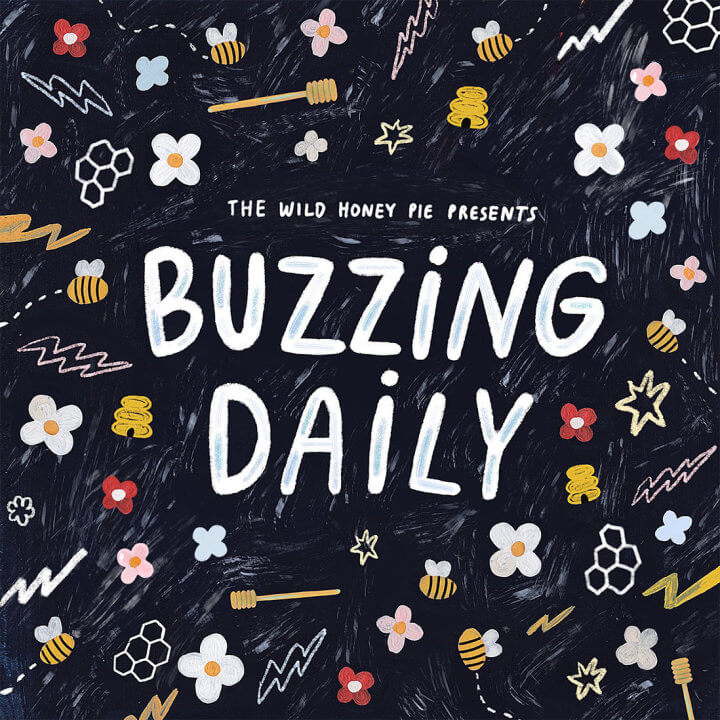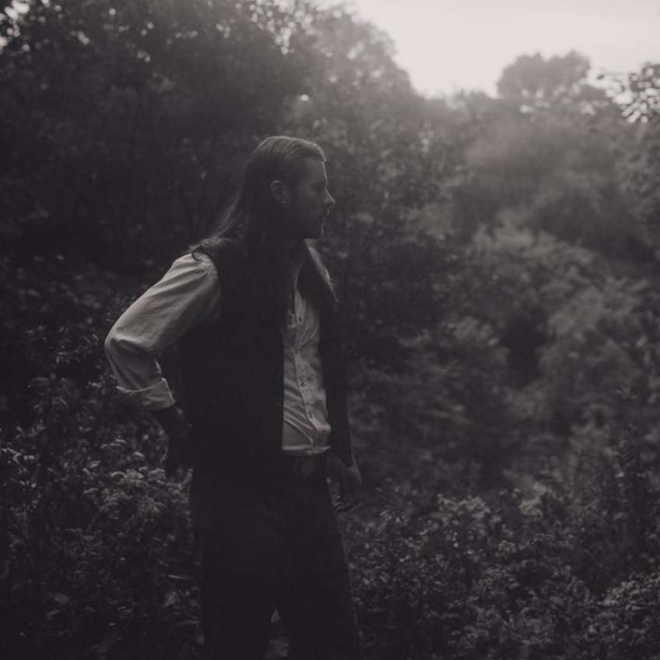 Chris Rovik - Burning Bridges
---
Don't be surprised if you catch yourself bouncing along to Chris Rovik's latest single "Burning Bridges" which, despite being a bittersweet farewell to a toxic relationship, makes itself out to be quite the departure from the artist's last EP, Let Go, which he released around the same time last year. Opting for pop over grunge, this track wastes no time getting started, filtering into focus with an upbeat guitar, a bouncing bassline, and the infectious tongue-click of a wooden block. Rovik ends up with something a little less signature moody-goth-acoustic, and something more Tom Petty-playful. With the instruments maintaining a bubbly momentum, dynamic vocals lead us through the emotional evolution of the song; Rovik begins in the tenderness of a lower register and builds up to the powerful delivery of someone carrying the weight of a relationship he no longer wants to bear. When he repeats "This will be your last" in the chorus over and over, it seems to be more of a reminder to himself than anything else. "Burning Bridges" might be a last goodbye, but with this ending comes the sense of having a weight lifted from your chest, leaving you a little lighter as you dance off into the future.
—
Shasha Léonard
on March 31, 2020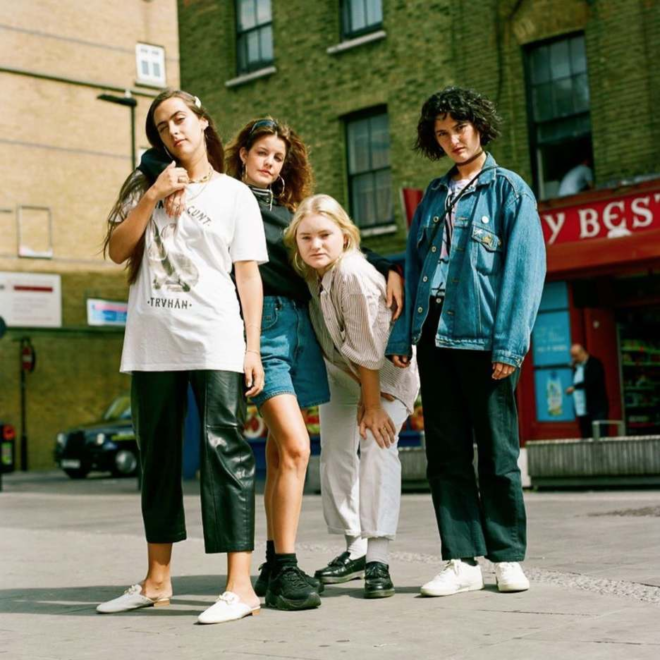 Hinds - Come Back And Love Me <3
---
Delicate and flirty, Hinds' latest release "Come Back And Love Me <3" puts visions of swaying with a lover in your head. It's refreshing and sweet to hear at a moment when things feel uncertain and scary. Listen to it while laying in the grass with your eyes closed; move your arms to the tune. The 4-piece band based in Madrid, Spain never fail to turn a song into a theatrical experience, as if you are watching a plot unfold on stage. In the chorus, their lyrics switch back and forth between English and Spanish. The contrast is lovely with smooth transitions between the two languages. "Come back and love me / Vente y te dejo ganar (Come and I'll let you win) / Come back and love me / Es que odio esta manera de jugar (It's just that I hate this way of playing)." The mix of pretty vocals and soothing guitar strums make this track one to ring in the new season.
—
Bailee Penski
on March 30, 2020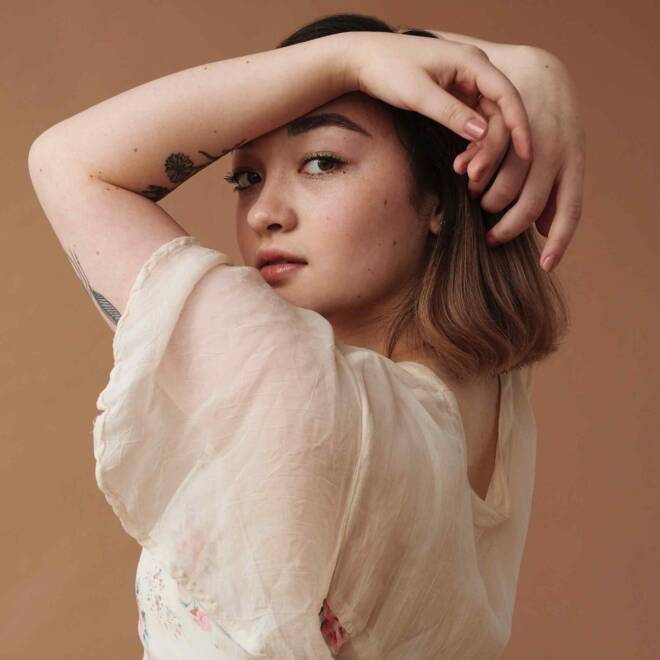 ​mxmtoon - Quiet Motions
---
mxmtoon's "Quiet Motions" is lovely to listen to. Cars and footsteps are met by warm and shimmering acoustics. The soundscape is calm as mxmtoon asks "Isn't it nice to be all by yourself?" This track poetically encapsulates feelings familiar to many young people. It calmly details the simple pleasures of living alone: the "quiet motions." In a time where many of us are stuck at home, we could learn from this song to appreciate the quiet motions of our lives. Whatever home may look like for you, give this track a listen while you find the quiet motions in your own life. Meditative in a beautifully modern way, "Quiet Motions" fades away to a peaceful end, and leaves us thinking the same thing mxmtoon asks earlier: "Isn't it nice? Isn't it nice?"
—
Ben Burke
on March 30, 2020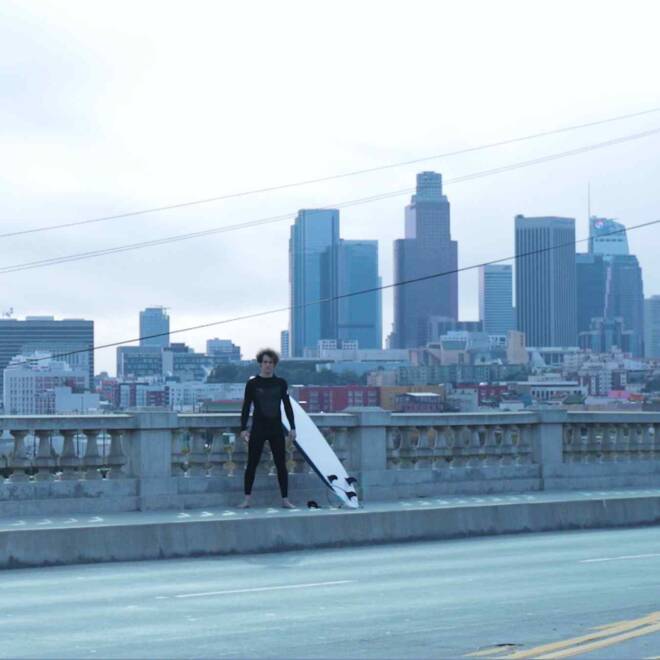 Ackerman - Surf King
---
What began as a self-described "bedroom project" from frontman Jordan McAfee-Hahn has turned into a bi-coastal musical collaboration between friends producing some of the freshest indie pop since Grizzly Bear. Ackerman,which consists of McAfee-Hahn, Bernardo Ochoa, and Matti Dunietz, is known for its beachy, retro vibes. The group's latest release "Surf King" doesn't stray from that arrow. In 2018, the Brooklyn-based band was in the middle of producing its EP when McAfee-Hahn set out on a new adventure. "When I moved to Los Angeles, I thought I'd be closer to the beach / When I moved to Los Angeles, I thought I'd be a surfing king." The lyrics are tinged with humor but based on real experiences (likely McAfee-Hahn's) that play out like a bad case of Instagram vs. Reality. The soul-sucking traffic from LAX, the pollution and smog blocking the view of the mountains and sun, and a beach that remains to be seen only on a map leads our narrator to profess he "doesn't know what [he] is doing." Described by McAfee-Hahn as "a love song for a city that's tough to be broke in," the song drips with equal parts adoration and frustration. The city, like the ocean, takes you in and spits you back out when you're least expecting it.
—
Corinne Osnos
on March 30, 2020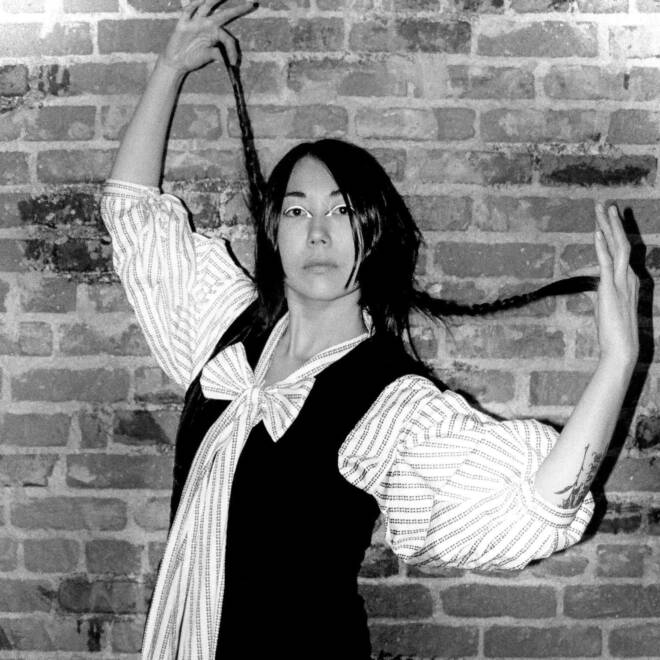 SASAMI - Mess
---
After a jam-packed year of releasing her self-titled album and touring across the country, SASAMI begins 2020 with her dark new single "Mess." The track is an edgy departure from the soft, sensitive sound that permeated many of her releases in 2019, and perhaps sets a new tone for what's next for the LA-based singer-songwriter in the coming months. "Mess" begins with a moody bassline accompanied by SASAMI's dejected lyricism; "I'm just trying to get paid and I'm already high now," which, as the song continues, is a phrase that is continuously bookended by a biting guitar riff that intensifies with each repetition. Though "Mess" is grungy, it never becomes unwieldy; each eruption of noise alternates between neat melodies. Though SASAMI flawlessly captures the feeling of losing control, the track itself never does; portraying intense emotion while staying musically grounded. Her single couldn't have come at a more fitting cultural moment, and hopefully within the unpredictability, we, too, can maintain a modicum of control in the mess.
—
Brittany Cortez
on March 27, 2020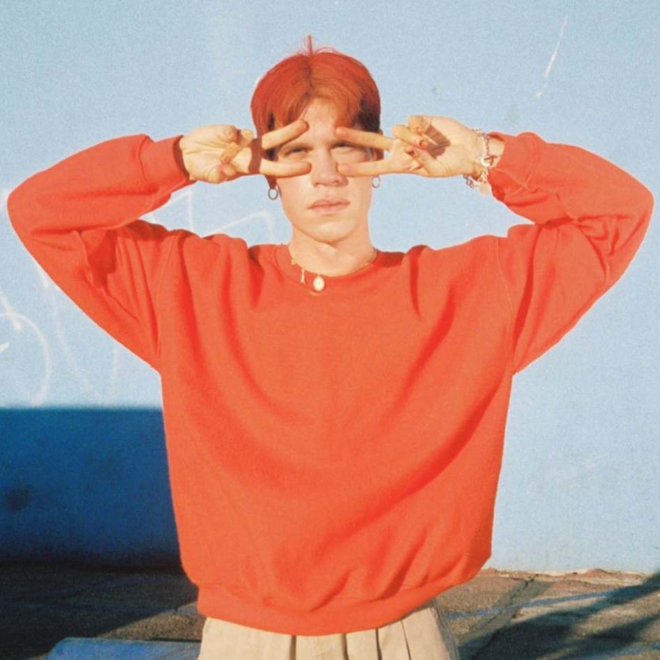 Porches - Patience
---
Porches, NY-based, singer-songwriter Aaron Maine's indie project, returns with his fourth album Ricky Music. "Patience" opens the album and could be best described as a synth-pop dream. The song makes you feel as though you are listening to a hopeful love poem. The intimate sound is built by stripped guitar, minimal piano chords and echoing vocals. There is a sort of begging nature to the track and you can hear the pleading in Maine's voice to have this relationship work out even if everything in life is rooting against it. It's truthful and raw songs like this that truly connect with me at this time where things are so uncertain. I have been able to hear this song live a few times already and that is because Maine is currently on a virtual tour. Porches has found a way to connect with his audience by holding an Instagram Live each night he was supposed to be on tour. He takes song requests and even has special guests join him "on stage." Catch him on the next night of the tour live from his Instagram.
—
Beck
on March 27, 2020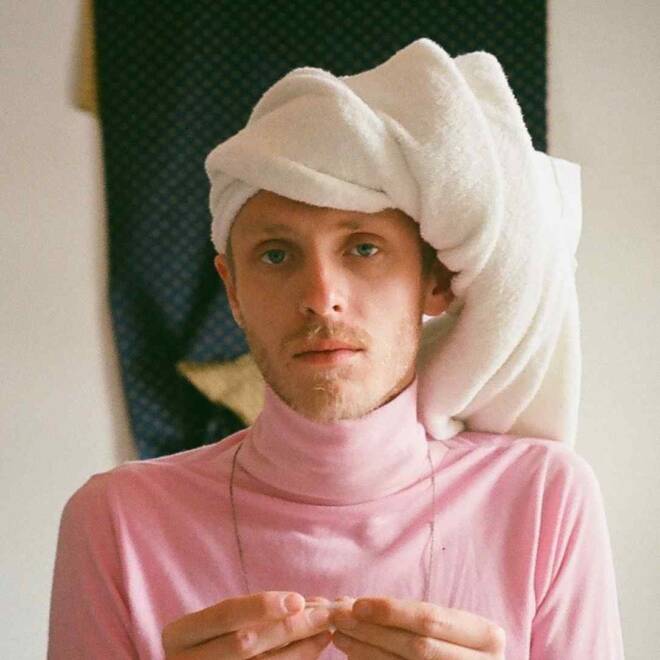 Emmett Kai - Tiger Balm
---
Full of vibrant instrumentals and crisp, cool production, "Tiger Balm"  is the edgy new alt-rock single from indie-pop artist Emmett Kai. A worthy follow-up to his 2019 debut, Baby Hits!, the track showcases some of his boldest, brightest songwriting to date, and is the perfect song to listen to when you need to get out of your head. Lush with nostalgic guitar tones, shimmering synths, and Kai's smooth, smoky vocals, the arrangement feels grand and all-encompassing, like you're listening live on a cool summer night surrounded by a couple hundred of your closest friends. That's due in large part to the tight, full percussion, which injects the track with a thrashing, pulsing energy, making it nearly impossible to listen to without dancing. With a contagious hook and an upbeat tempo, "Tiger Balm" is expansive and experimental, and its unique brand of moody pop is a fitting escape from the world right now.
—
Britnee Meiser
on March 26, 2020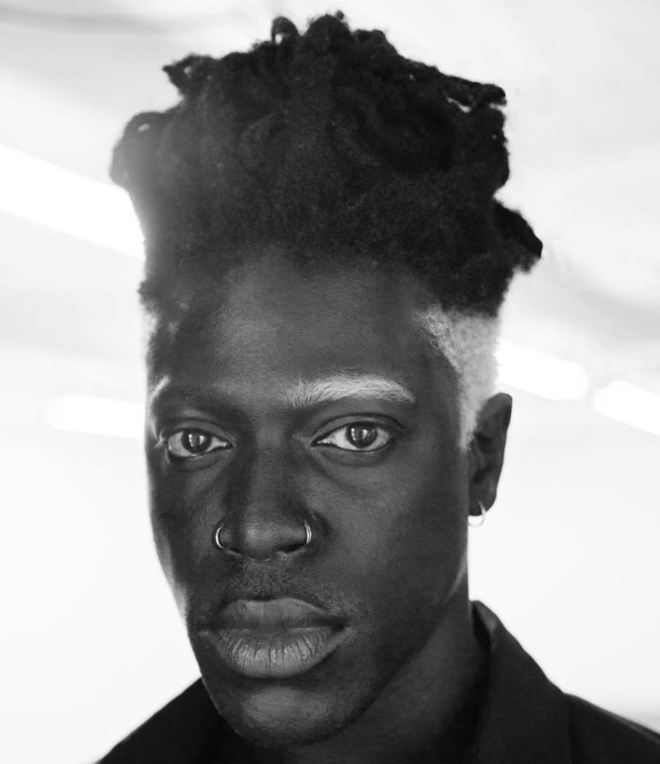 Moses Sumney - Cut Me
---
"Isolation comes from 'insula' which means island." So begins part one of Moses Sumney's græ, a two-part album which the artist describes as "a conceptual patchwork about grayness." On a cold and wet Wednesday in New York amid a worldwide pandemic, that grayness feels uncannily prescient. "Cut Me" explores the forces beyond our control that hold us captive (and close). Hauntingly clear vocals cut through the silence, "Masochistic kisses / Are how I thrive." The horn section delivers us to the chorus, where Sumney doesn't shy away from his message. "Might not be healthy for me but I need what cuts me, cuts me, cuts me, cut me, cut me, cut me," he sings over droning synths. His radical acceptance awakens something spiritual within us all.
—
Corinne Osnos
on March 25, 2020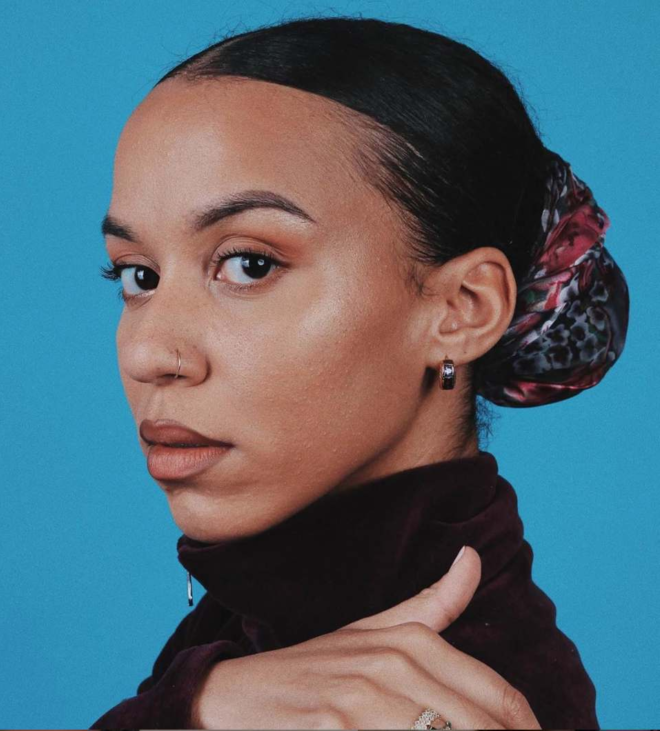 Pip Millett - Deeper Dark
---
Pip Millett isn't the first artist to sing about uncertainty surrounding a romantic relationship. Love and the difficulties that come with it are well-trafficked topics in music, particularly in the realm of soul and R&B—two genres whose lineage Pip's sound is clearly rooted in. Despite this, a cursory listen to "Deeper Dark" will show that craftsmanship and immense talent can make any topic sound unique. "Deeper Dark" finds the artist exploring the feelings of finding yourself locked in a relationship seemingly out of nowhere. While most would approach this topic with a sense of wonder and bliss, Pip comes across as borderline forlorn at the prospect of losing her relative freedom, sullenly proclaiming "I don't want to be in love, not yet / I don't have all of my stuff, not yet." The instrumentation is sparse, with the only accompaniment being slowly plucked acoustic guitar and occasional background harmonies. This gives Pip the appropriately blank slate to display her immense vocal capabilities; her anguish and uncertainty are palpable as she crescendos to an emotional climax on the final chorus. The song ends suddenly—perhaps mimicking the uncertain conclusion of the relationship in question—but the emotion of her performance will linger long after the last chord has faded.
—
Alec Bollard
on March 25, 2020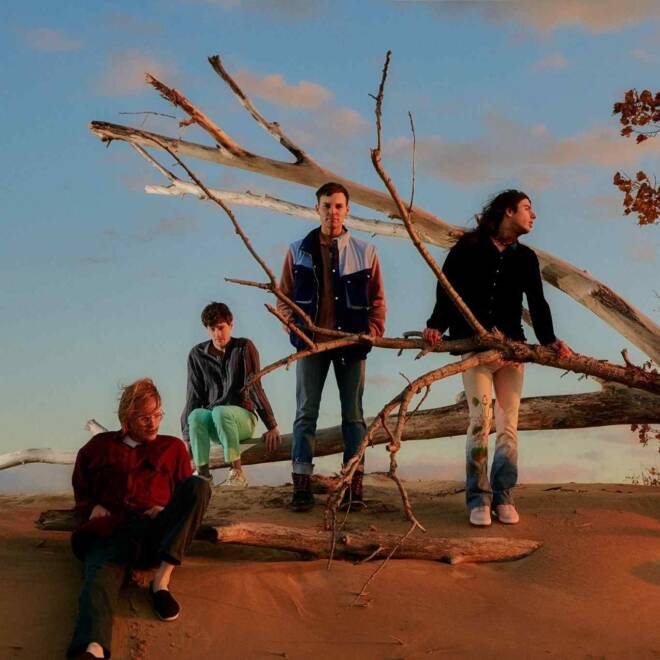 Nap Eyes - Mystery Calling
---
"Mystery Calling," the third single from Nap Eyes forthcoming album, Snapshot of a Beginner, is shrouded in uncertainty and littered with the kinds of questions that fill your mind during those insular bouts of insecurity. Amongst deliberate, haunting guitar riffs, front person Nigel Chapman ponders how "mundane routines" can distract from gaining new and unique experiences—what he refers to as the "mystery." The outside world and the unknown can be scary, and Chapman's distinctive croon remains steady and inviting, as he contemplates whether to step out of his comfort zone. The song's sedated and relaxed vibe is reflected in its brisk guitar tones, soothing rhythm section, and soft drums. Whether intentional or not, "Mystery Calling" is certainly prescient with respect to the current state of the world during this global pandemic. There's a mystery outside that Chapman speaks to, and though avoiding it may be the only choice, the final refrain symbolizes how he hopes it's still there on the outside: "please don't give up on me; Give up on me. I won't give up on you." Snapshots of a Beginner is out on March 27 via Jagjaguwar.
—
Tom Gallo
on March 24, 2020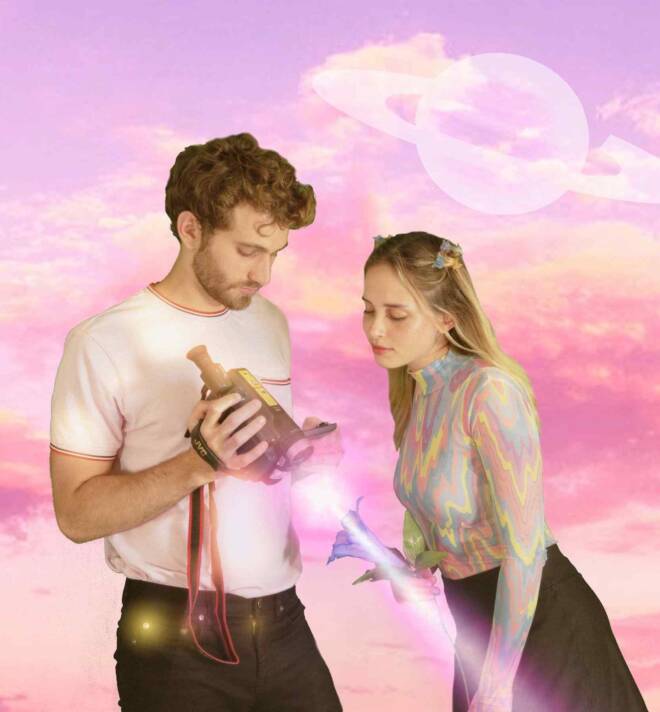 Magdalena Bay - Airplane
---
When I listened to "Airplane" earlier this week, I instinctively knew it belonged on my Tokyo Drift playlist. It's a playlist that tries to capture the feeling of passing something (or in the case of "Airplane," someone) by, from 30,000 feet above. It's full of ambient pop tracks where the narrative plays out in your brain like a game of Sims. Magdalena Bay is the moniker of singer/songwriter Mica Tenenbaum and producer/songwriter Matthew Lewin. The pair met in high school and have been musical collaborators ever since. "Airplane" describes the feeling of ascending at someone else's expense; the growing pains in a relationship when you realize you aren't as compatible as you first believed (hoped). Magdalena Bay bottles up the feeling of coming into your own, alone. Similar to Robyn's "Dancing On My Own," it's a cathartic blend of electropop that depending on your mood, makes you want to dance or cry (or both). The mood shifts halfway through the song, as excitement outpaces anxiety for the first time (epiphany!). The pace of the chorus quickens, mirroring the emotional shift playing out lyrically. "You know I'm fine alone (But I'm feeling alright!) You know I'm taking off on my own, oh / (I guess I've never been an optimist before) And when I feel the wind / I won't look back no more."
—
Corinne Osnos
on March 24, 2020