Buzzing Daily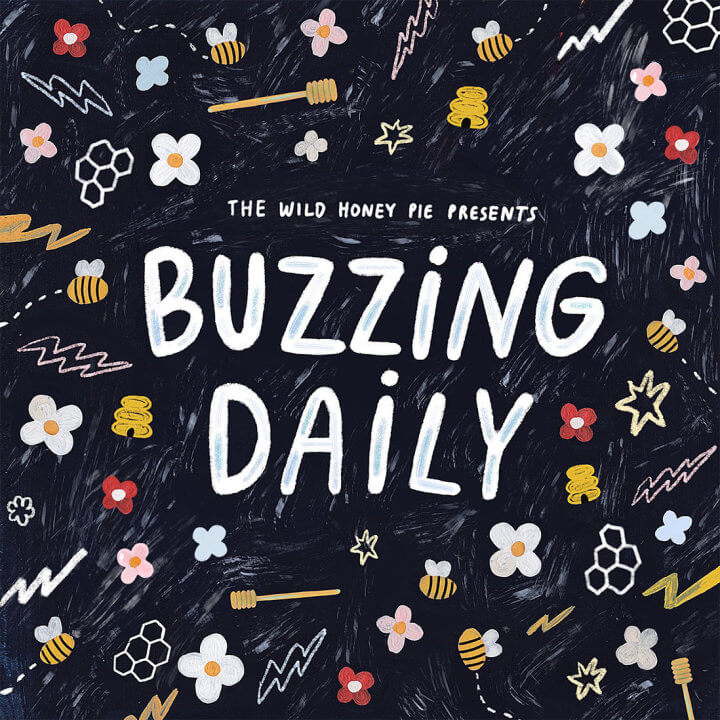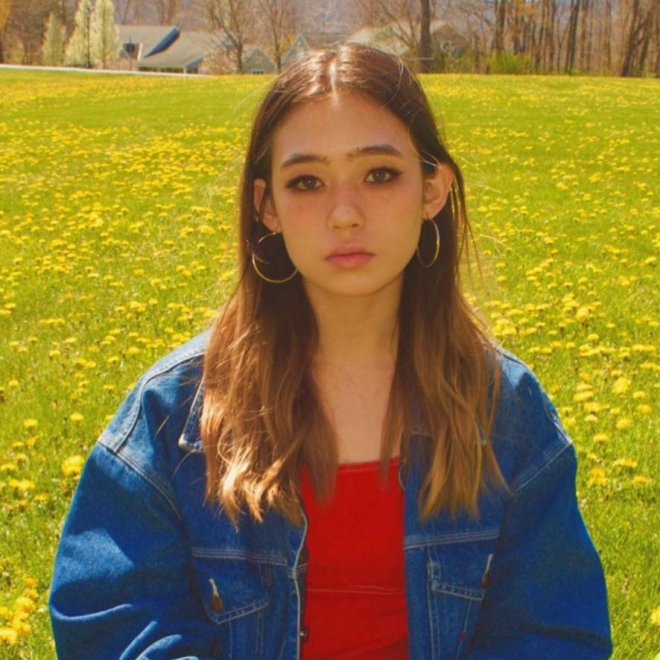 Chloe Berry - Bitter Melon
---
"I promise that somehow things will be okay" Chloe Berry offers, cutting through calamity with her new single "Bitter Melon." This Brooklyn-based artist is stepping onto the music scene with a vengeance, especially with her background in writing music since the age of seven. When asked about the intentionality of the track, Chloe expressed that it was written with the sentiment in mind that "everything passes eventually." This high energy assemblage of sound is filled with the whimsical nostalgia of a coming-of-age film end-credit montage. Easing into the track, Chloe sings softly over a zig-zag of electric guitar until the percussion comes in and the track erupts into a vibrant invitation into her own escape from hopelessness. "Bitter Melon" is a precursor to promising future work to come from Chloe Berry, so get comfy and stick around.
—
Laney Esper
on May 29, 2020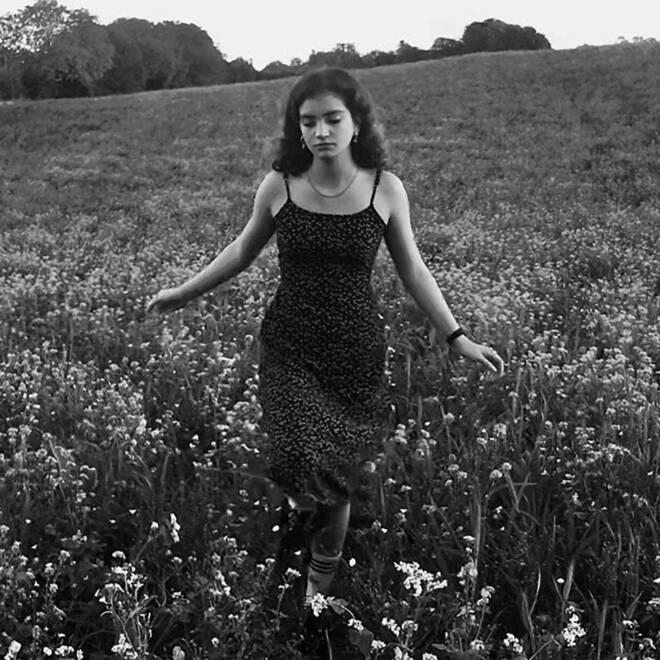 Japan, Man - I Like To Wait
---
It goes without saying that not everything is always as it seems. For instance, musical artist Japan, Man is neither Japanese nor a man. Instead, she is a Beirut, Lebanon-based teenager named Laeticia Acra. The laid-back title track from her new EP, I Like To Wait, introduces her as a creative songwriter and sharp lyricist. In the song's first moments, springy synths and deep bass make you feel like you're landing on the moon. And as it turns out, it's very nice to land on the moon. But this instrumental intro is quickly intercepted by Acra's forthright first line, "Are you afraid to die, like there's no afterlife?" I would have never imagined this line could be sung in such a comforting way, and yet, here we are: her unassuming alto somehow communicates to me that it's all going to be fine. That's the beautiful paradox of Japan, Man's inspired vibe: on paper, this song is about existential dread, but Acra manages to choose just the right intergalactic colors as the foil for her simple but heady lyrics. The takeaway is a balanced, engaging listen that bears repetition. When an artist's first release is this inventive, you can't help but wonder where she will go next. Luckily, after listening to this song over and over, waiting in general sounds surprisingly nice.
—
Karl Snyder
on May 28, 2020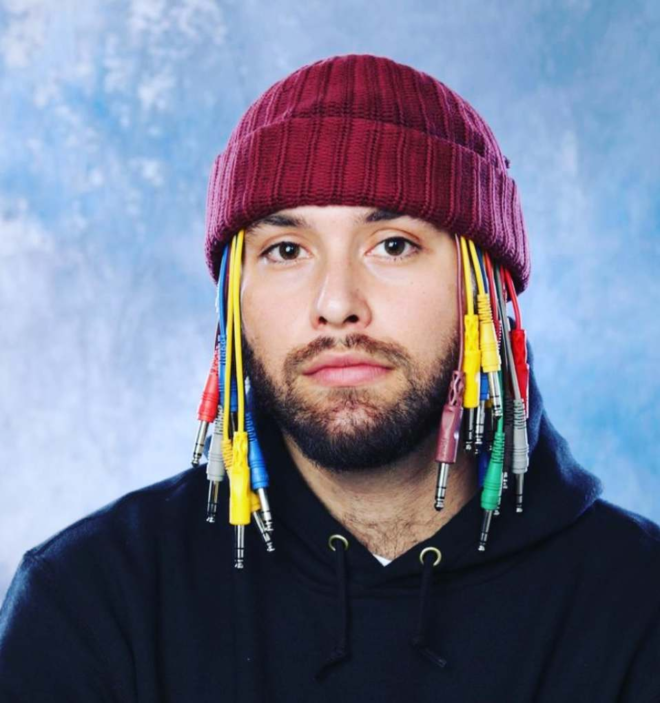 Nick Hakim - ALL THESE CHANGES
---
"ALL THESE CHANGES" is the spectacular opening statement for Nick Hakim's exquisite, sensitive new album. At first we hear tentative sounds—a cry, a few notes plucked on a guitar, an electronic snare, a flute tuning in and out—coming together into a single undulating unit with the deep boom of a synthesized timpani-esque drum. Delicate, stacked vocals envelop us from within the groovy synth-drenched ambiance as Hakim sings an ode to Mother Earth, calling on humanity to change our ways before it's too late. "Cities burning, tides that rise / She's in pain, she's been hurting / Can you feel our mother raging? / She'll flood us out, her heart is flaming / Pretty soon we'll be underwater." The song grows in complexity and power before glitching to a stop; Hakim introduces a de-tuned piano and a wide vocal that sounds like a phantom prophet warning us of the danger of our ways, whispering "She will drown us" and "Hope is fading." We'd do well to heed Hakim's words even as we lose ourselves in his sublime soundscape.
—
Mikhal Weiner
on May 28, 2020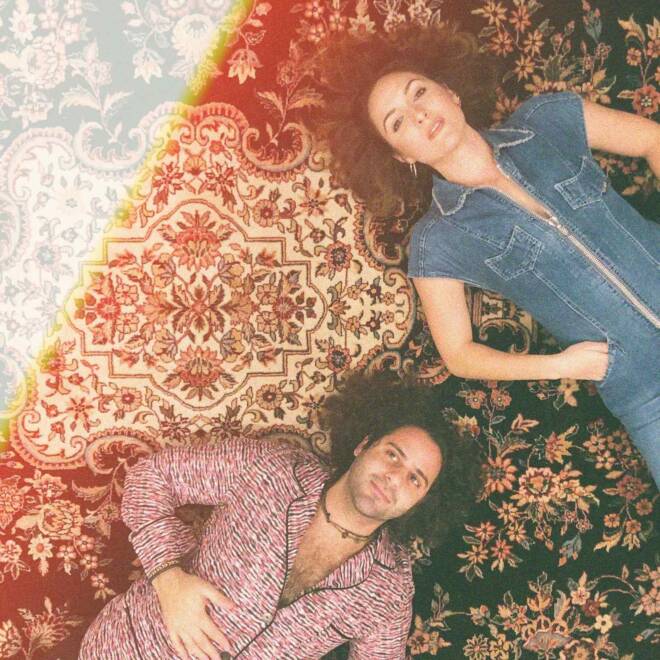 Satellite Mode - Kill the Choreography
---
Sleek, polished, poised to be bumped in your headphones while you strut down the street on the first day of summer, Satellite Mode's latest single "Kill the Choreography" goes down like a Pacifico and a lime. Jessica Carvo's devil-may-care lead vocals croon singalong, standout lyrics like "Tear me off this leash, I wanna kill the choreography to feel the beat" and "Four, five, six, and seven, countin' social proof, we are shameless"—one can almost see a vibrant retro talking head video before their eyes. Fleshed out with production tweaks like the oh-so-crisp layering of her expressive voice, swinging compressed drums, and the track's shimmery synths and delays, the result is a festival-ready romp in the grass. By the time she's yelling, "Dance the pressure OFF!" towards the end of the song, you're ready to kill that choreo, too, and make up your own dance to this single's slick beat. At the very least, it'll definitely shake off the sheltering blues.
—
Stephanie Lamond
on May 28, 2020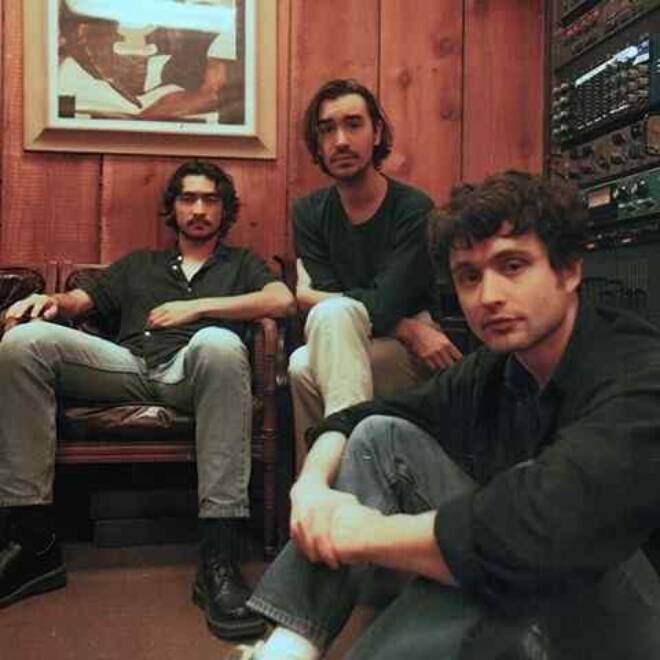 Flyte - Easy Tiger
---
WHEW I love Flyte. They're a three-piece British band with my heart in their hands. Their debut record The Loved Ones felt like a secret I kept between me and the band, an Easter egg in an 8-bit video game I revisited again and again, continually charmed and surprised. It's a gorgeous, passionate, musically beautiful album, which rounds out with an acapella cover of "Archie, Marry Me" by Alvvays. I think about it all the time. It's desperate and haunting. It's one of those covers that hops in your bones. But enough about their LP (but for real, open your window and listen to it), I'm here to tell you about "Easy Tiger." 
"Easy Tiger" is a break-up track. It's a predator with a thorn in its paw. It's brought low, it's humble, it's sad. It's brilliant for all of that. Will Taylor has a giant vocal register, but he is so subdued on this track, the emotionalism is totally carried by the instrumentation. The music is anxious in "Easy Tiger," while the melody is steady, rhythmic and calm. It's the embodiment of trying to keep your cool while you see an ex at a party: on the surface, you're collected, inside you are an ocean. 
Give Flyte the love they deserve today. I reckon a new record will be dropping soon from them, so listen to The Loved Ones and their 2019 EP White Roses after you give "Easy Tiger" a spin.
—
Hannah Lupas
on May 28, 2020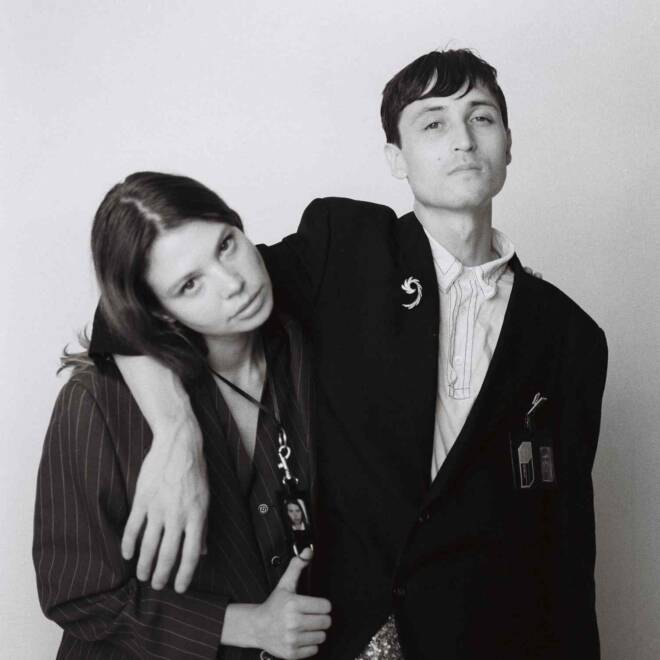 ​Kllo - Insomnia
---
Kllo's "Insomnia" is a deep dive into a stream of consciousness, the meandering thoughts that arise in those late night moments right before falling asleep. We've all been there—unable to stop thinking of someone even as the clock ticks its way into tomorrow—and lead vocalist Chloe Kaul's voice draws the picture with crystal clarity. The sound palette is spacey, leaving room for our thoughts to meander as well. A trip-hop beat and expansive bass contrast perfectly with Kaul's breathy vocals, leading us into a chorus we can't sit still to. This is the ideal song to lose yourself to in the dark hours.
—
Mikhal Weiner
on May 27, 2020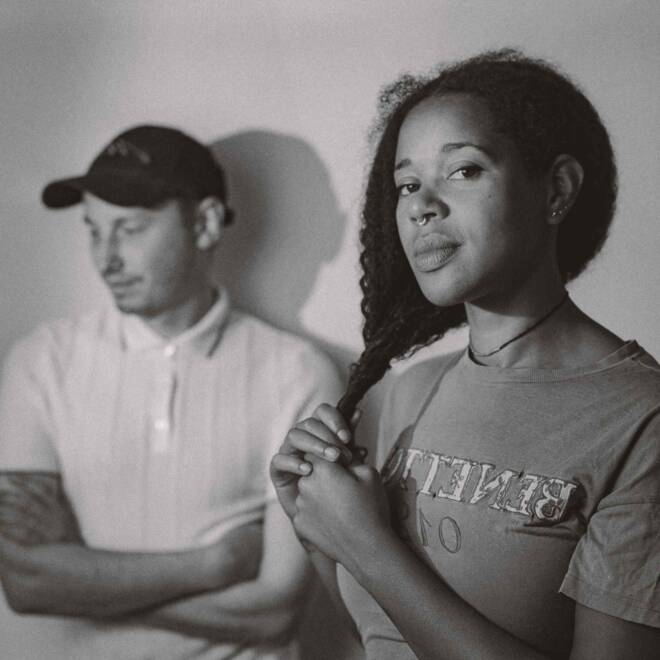 Girlhood - The Love I Need
---
Some songs are impossible to listen to without dancing and singing along, and Girlhood's latest single release, "The Love I Need," is at once one of them. If you don't know the words, you soon will—just press play. The London-based duo exemplifies their synergy in this remarkably upbeat and genre-bending single, as Christian Pinchbeck and Tessa Cavanna join forces to create the perfect balance of rhythmic energy and inspiring melody. The track is a blissful mix of nostalgic and contemporary, relaxing and invigorating. There is an undeniable nod to gospel music in the choir of voices heard in the chorus, and the percussion builds before dropping off as Cavanna's bright soulful voice drips like honey over the track. It should come as no surprise that Girlhood has cited Fugees, The Avalanches, and late-80s hip-hop as influences. Legend has it they write, record and produce their music from a narrowboat docked on a London canal. Beyond the music, embedded in the single's cover art, done by intersex artist Rae Smith, is the message that the term "girlhood" encompasses all who identify with it, including, in the words of the artist, "the messy, complicated beauty of non-binary non-standardized human bodies in all their hairy complex shapes, sizes, forms and beings." The colorful cover art and the buoyant sound together evoke an overwhelming sense of joy and solidarity, making this single from Girlhood a timely release.
—
Maya Bouvier-Lyons
on May 27, 2020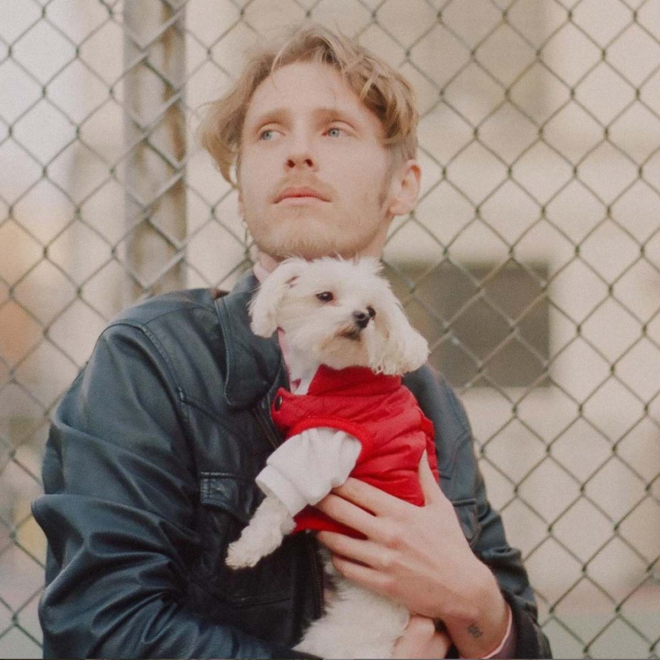 Emmett Kai - Super Tangerine
---
"Freak Pop Novelty" Emmett Kai is creating transcendent bedroom pop. His 2017 song "Midnight" (complete with cover art that is both reminiscent of a late 80s prom picture and George Harrison's solo shot on Cloud Nine) was included in the Broad City soundtrack—a nice ode to New York City for the Brooklyn-based artist, producer, and label owner.
The title track off of his new EP Super Tangerine snaps us out of reality for a short—but fulfilling—four and a half minutes. "Super Tangerine" opens with a static buzz and ends with the lingering repetition of a statement driven by insecurity: "I think that it's alright if we could maybe try again."
Allowing us to depart from our realities through a hopeful daydream, "Super Tangerine" reminds us that we cannot rush through uncertainty, even if we are indefinitely stuck in our homes. To "go slow" and introspectively "get lost in glow" with Emmett's synth covered recollections is a relief from mundane routine.    
—
Elizabeth Shaffer
on May 27, 2020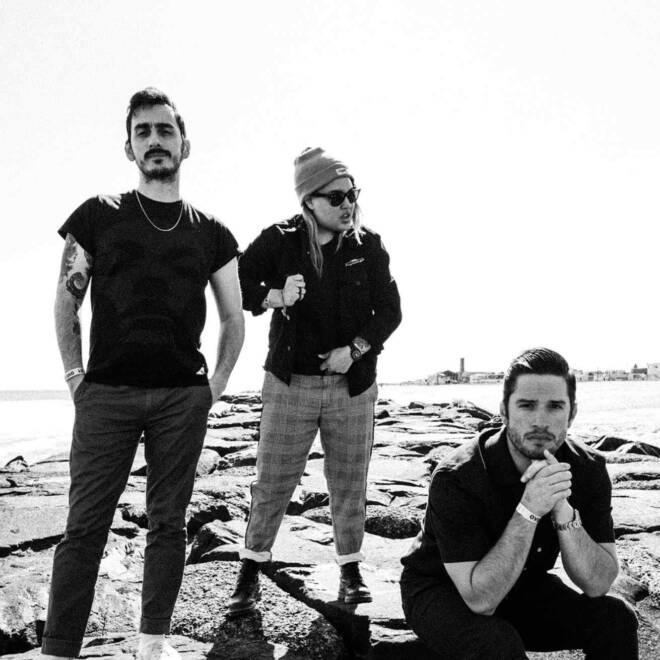 Exnations - Love in the Time of Quarantine
---
Spoiler alert: we're living in a pandemic. It's weird. It's raw. It's denial with existential dread bubbling underneath, and beyond even that, it's moments of joy that feel absolutely wild in their daring and stolen existence against their reality's backdrop. Brooklyn/Jersey City-based Exnations's single "Love in the Time of Quarantine" is the glossy, gorgeously produced, retro-pop anthem that this moment in time has birthed. 
It kicks off pulsing, with some expansive reverb-y electric guitar reminiscent of The Cure, opening up to its rousing cinema-ready chorus (Jack Antanoff is, I expect, clapping somewhere in NYC, wishing he'd been able to be part of this one). Its lyrics are simple and honest, surprisingly poignant. "We get high, we get low, we got nowhere else to go / When this is all over, I'll be lyin' in the grass with you." As someone now gearing up for a shotgun-style elopement rather than a 'real' September wedding, "Love in the Time of Quarantine" might as well have been playing behind every one of my partner's and my hard conversations and glorious nights spent butchering Salsa Dancing 101 on Youtube, terrified, but together. It'll be hard to find anyone who doesn't see themselves in this song's message of hope and shared resiliency, especially in their native New York.
Follow Exnations, put "Love in the Time of Quarantine" on, stare out a window, and let that pocket of joy take you. Well done, Exnations; you've captured a slice of history in song.
—
Stephanie Lamond
on May 27, 2020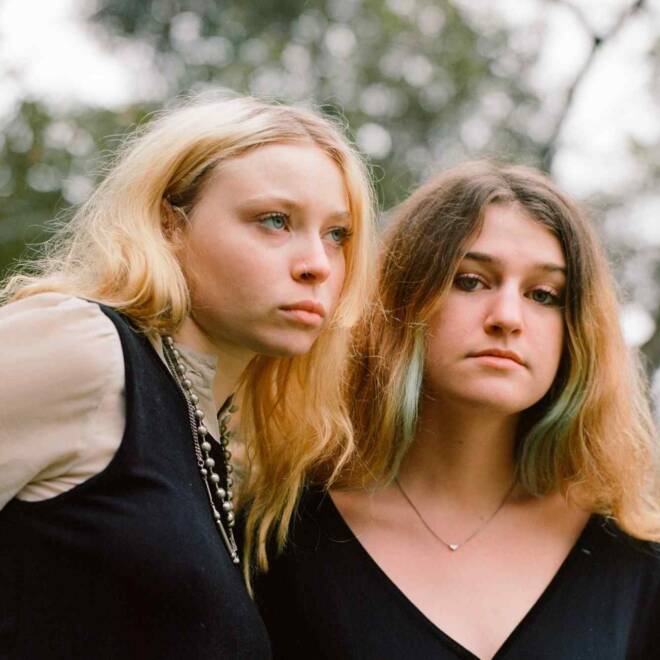 Momma - Habitat
---
In ecology, a habitat is the environment that's the most compatible with an organism's specific traits. In other words, it's the exact place where the same things that make you unique allow you to thrive—just by existing as you are. This sense of finding a home you're perfectly adapted for is hard to find as a person, and that universal yearning is exactly what "Habitat" by Momma captures. Sonically, "Habitat" could easily find a home nestled in a playlist next to works from an assortment of other artists. The tight vocal harmonies would sit comfortably next to tracks by Girlpool or Hand Habits. The harmonically patient guitar lines, floating between reverb and grunge, would pair well with Chastity Belt. The lyrics are masterfully balanced between whimsical and serious, similar to their label-mates, Current Joys. However, Momma's talent is their strong skill to weave a multi-faceted narrative. The verses are poetic and confrontational; the chorus is tender and longing. Overall, the song paints a picture that will resonate with anyone feeling small, filled with fire, and slightly out of place everywhere they go. So go ahead, sink your teeth into it while you wait for Momma's sophomore album, Two of Me, due June 5 via Danger Collective Records.
—
Allison Hill
on May 26, 2020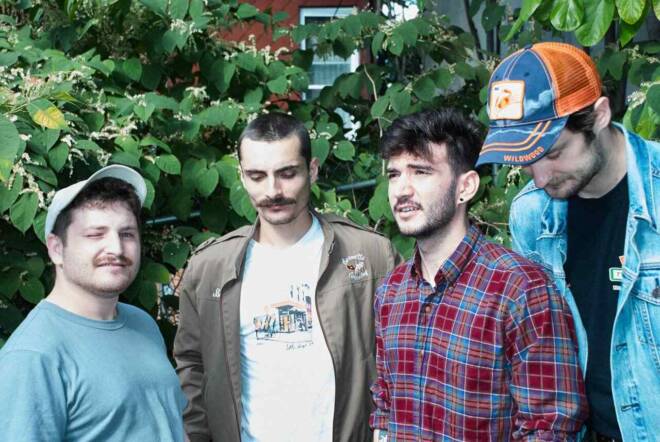 My Son the Doctor - Fork
---
Bushwick-based indie rockers My Son the Doctor have released the carefree anthem "Fork," an upbeat ode to letting loose with your friends via 90s-style grunge rock and dancing like nobody's watching. The cool arrangement is stripped down to its garage-rock essentials but filled with an infectious energy. Tight, muffled drums, low, groovy bass, and shredding electric guitar strike a rebellious tone, imbuing the instrumentation with a loose attitude and giving vocalist Brian Hemmert room to shine. Clear and commanding, his voice is full of the kind of angst and yearning reminiscent of early aughts-era Modest Mouse or Spoon, and his lyrics are just as quippy and memorable: "So you croon your craft / Crack and scream the hits away / And I'll pretend you're my best mistake." Upbeat and pulsing with a contagious energy, "Fork" is catchy and cool, and will make you want to have a solo dance party in your room. The track is only the second release for the quartet and precedes their debut EP Dad Time out at the end of the month.
—
Britnee Meiser
on May 26, 2020