Buzzing Daily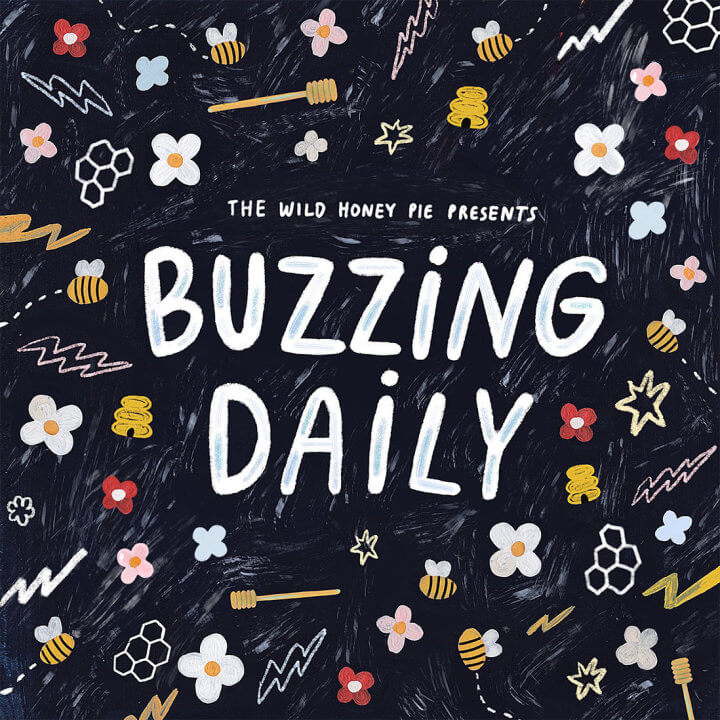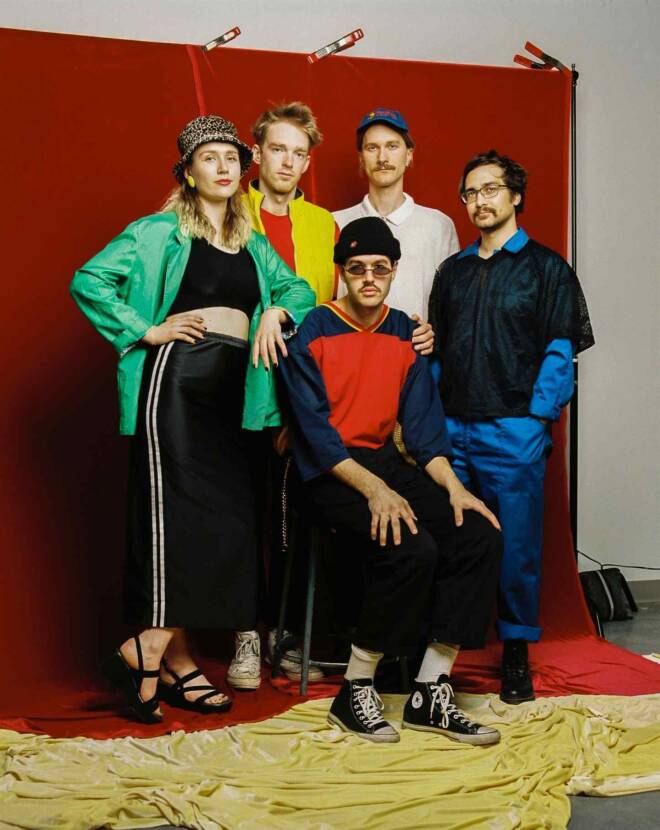 Bridal Party - Jukebox Cutie
---
"Jukebox Cutie" is the soundtrack to a daydream. Victoria, British Columbia's Bridal Party, helmed by the collaborative songwriting pair of Suzannah Raudaschl and Joseph Leroux, has been blessing the provinces with their soulful summer jangle since 2015's Hot Daze EP, but their debut album, Too Much, is finally due out August 23rd. The second single, "Jukebox Cutie," follows the imagination of the lovestruck Leroux as he thinks up the life inhabited by the enchanting person requesting classics from the DJ. The nonchalant airiness of the arrangement hides how meticulous the singer's thoughts are, allowing an offhand comment to spark a whole world of imagined possibility. "He says that you sing / And when you do are you an alto?" wonders Leroux. "Jukebox cutie hanging around / Silver necklace in her mouth," he sings, noticing the tiniest details. The ending of this love story isn't particularly important, and Bridal Party leaves the question open with a beautiful instrumental vamp right where a resolution might go—choosing instead to focus on the endless possibility that comes before.
—
Daniel Shanker
on June 28, 2019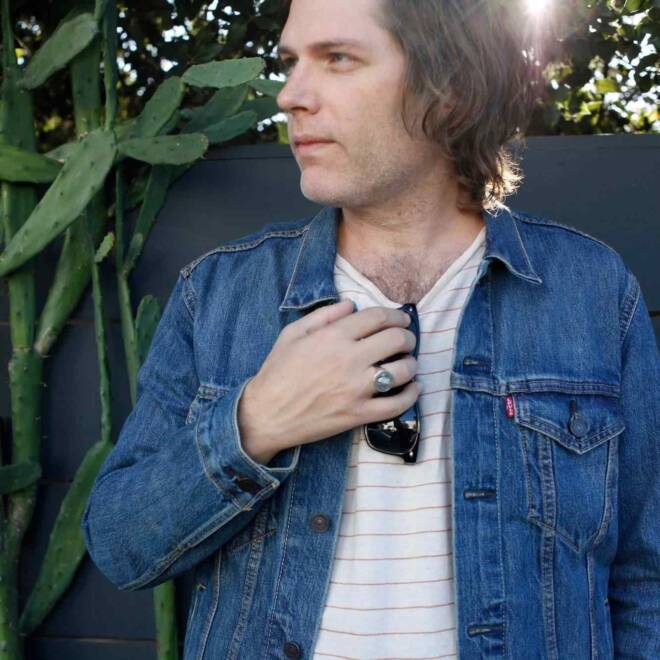 Fruit Bats - Ocean
---
Eric D. Johnson, one-time member of The Shins and current member of the supergroup Bonny Light Horseman with Anais Mitchell, has been at it for more than 20 years under his Fruit Bats moniker, and Gold Past Life may be his finest work yet. The new album largely adds his characteristic funky edge to his folk-rock influences, but "Ocean" is the soothing acoustic product of a seasoned songwriter. A love song that could soundtrack the closing scene of even the most heartfelt Scrubs episode, the track opens with a delightful hammer-on riff reminiscent of Vampire Weekend's "Harmony Hall" as Johnson recognizes his immaturity, that he's "still waiting around for some mystical shift in the winds." Johnson was quick to admit that "Ocean" is a sappy song dedicated to a love that helped him grow up but its heart is so big that its authenticity is never called into question. The song is littered with pleasant little nuggets—surprising chord changes and his momentary lapse into falsetto as he sings the title lyric, to name a few—like pearls in the ocean.
—
Daniel Shanker
on June 27, 2019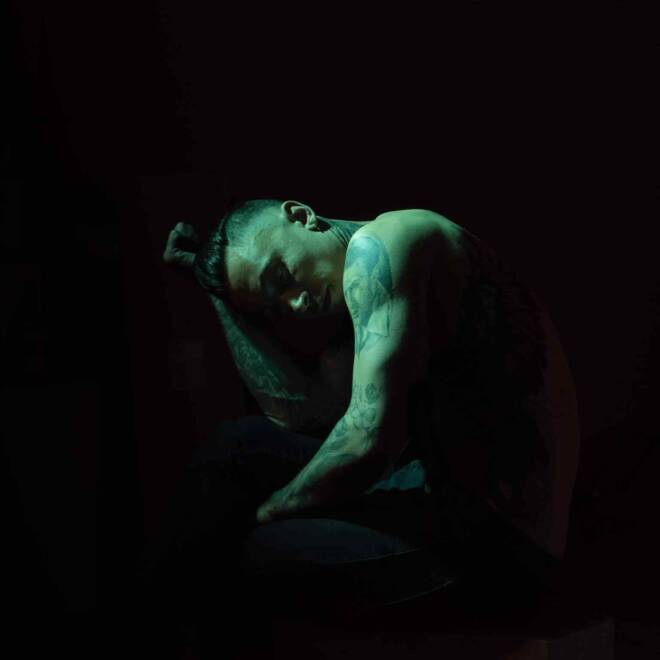 Noah Gundersen - Robin Williams
---
Singer-songwriter Noah Gundersen touches on life's impermanence in his newest single "Robin Williams." The Seattle artist makes a return to his folk roots with a nod to the alt-rock sound of his last album White Noise—combining sentimentality with tasteful production. The simplicity of the instrumentals allows the focus to land on the message that "nothing lasts forever / and every other trope." It leads with buzzing electric guitar, creating an atmosphere before paring down to just an acoustic guitar and Gundersen's signature ardent vocals. "Robin Williams" is about love, life, and the difficulty of making art in a consumerist society ending with the self-aware and almost dismissive line "Who the hell are we fooling / no one buys records anymore." The track is the first single from his upcoming fourth solo album Lover due out via Cooking Vinyl on August 28.
—
Corey Bates
on June 27, 2019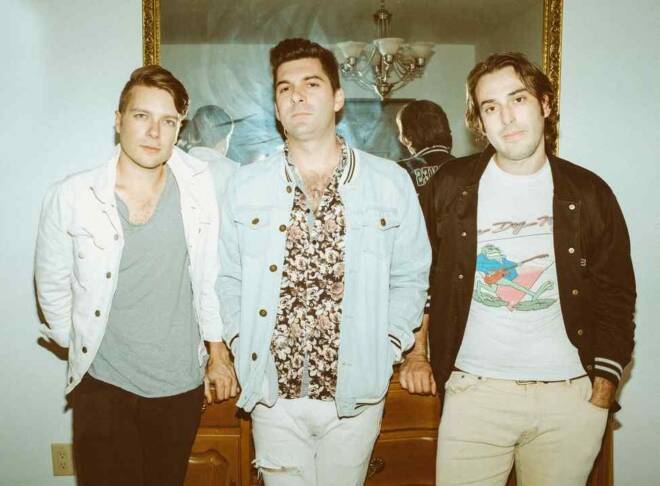 Magic City Hippies - Modern Animal
---
Lush with psychedelic soundscapes and infectious grooves, "Modern Animal" is an electro party anthem for hot summer nights. The newest single from Miami's masters of indie funk, Magic City Hippies, "Modern Animal" defies moods and genres. The arrangement encourages you to lose yourself in it, seamlessly weaving together jazz, soul, EDM and indie influences over a pulsing beat. The instrumentation is colorful and surprising. A funky bass line and horn solo add vibrancy, while the effervescent scale of the bridge emits power and carefree abandon, like a casual prowl through Miami's streets at night. There's confidence in vocalist Robby Hunter's croon as he sings "I'm just another modern animal" repeatedly throughout the chorus, a line meant to celebrate letting go of reservations and giving into intuitions—at least until the sun comes up. Bold and intricate, "Modern Animal" proves Magic City Hippies knows how to keep the party going. Look out for the group's debut album, Modern Animal, out August 16.
—
Britnee Meiser
on June 26, 2019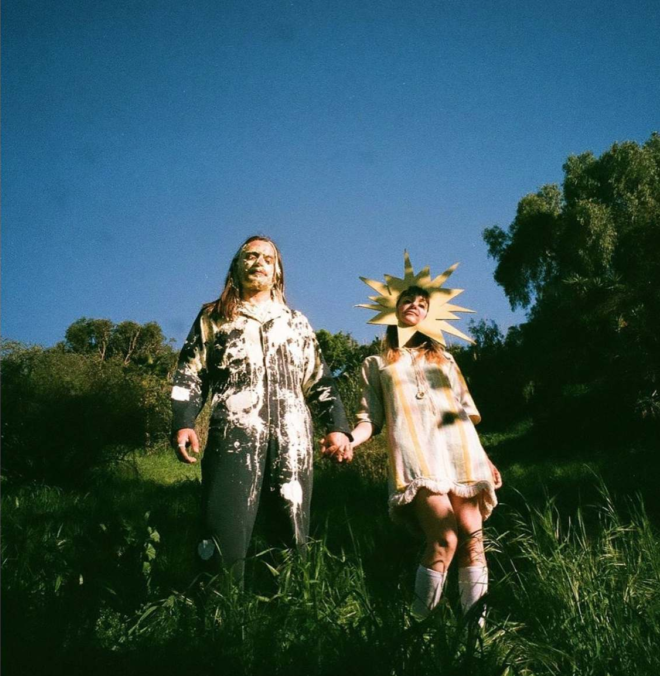 Grady - Lemon Sun
---
Grady Wenrich aka Grady is one of indie rock's most lovable goofballs, and unabashedly so. His onstage dance moves and hair flips do nothing to distract from his clever lyrics and thoughtful composition, but instead, highlight just how much he loves his craft. Known to fans of Nashville-based band The Lonely Biscuits as the charismatic frontman with a penchant for Modest Mouse-inspired guitar lines and a sing-spoken hip-hop cadence, Grady's recent move to Los Angeles saw him shift his focus to a solo project. His most recent single, "Lemon Sun," is a windows-down, last-day-of-class summer jam with all of the existential uncertainty fans have come to expect. Recorded to a tape machine once owned by the founder of the legendary punk-rock club CBGB and discovered at a garage sale for pennies, the song has a glimmering retro fidelity and features guest vocals and guitar work from The Wild Reeds' Mackenzie Howe. Together, in life as in music, the two of them navigate "this confusing, scary, dumb place under the perfect lemon sun." It just takes support, perspective, and a little sunlight.
—
Daniel Shanker
on June 26, 2019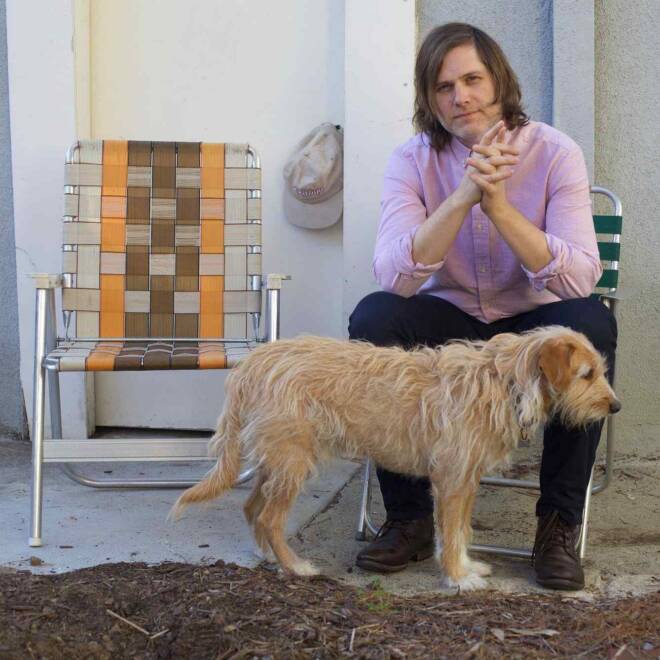 Fruit Bats - Two Babies in Michigan
---
Soaked in reverb and nostalgia, "Two Babies in Michigan" is the moving closing track on Fruit Bats' eighth full-length, Gold Past Life. After nearly 20 years in music, frontman and writer Eric D. Johnson wrote this album as a rumination on the "autumn of his years" by looking back fondly on life's most intimate moments—the good, the bad, the bittersweet—and capturing those feelings like snapshots in a collection of unique and resoundingly hopeful arrangements. With reminiscent lyrics, the synth-pop ballad "Two Babies in Michigan" basks in Johnson's childhood in Michigan through a message to his sister. "Oh sister, do you remember that time / When we were lined up waiting for the waterslide / Swollen clouds and airplanes in the sky?" The soothing arrangement, undeniably melancholic in theme, shows its beauty in small moments of reverie: the warm strum of the acoustic guitar, or the soft but persistent strings in the back of the chorus. Johnson's distinctly high vocals are as strong and emotive as ever, reflecting the wisdom of the ages while basking unabashedly in the wide-eyed innocence and optimism of childhood. Bleak and beautiful, "Two Babies in Michigan" is a gripping portrayal of age and imminence that will stand the test of time.
—
Britnee Meiser
on June 25, 2019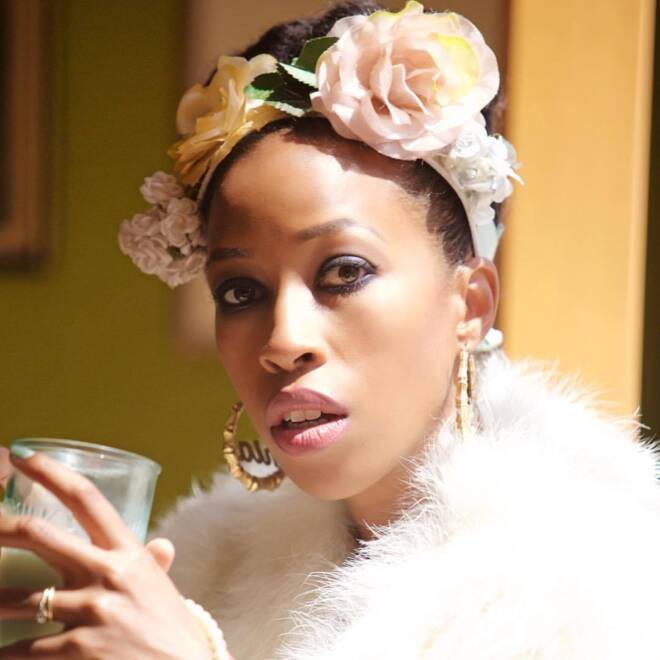 Nia Andrews​ - Seems So
---
LA native Nia Andrews introduces her recently released debut album No Place Is Safe with the self-produced second single, "Seems So." After two EPs and lending her vocals to projects by artists like Solange, the soul singer presents a full-length project that shows her story and artistry in a more intense way than any of her previous work. Every aspect of "Seems So" claims the freedom of doing whatever you want with the art you make. The lyrics are a love song to a careless and confident soul. It appears Andrews, the songwriter, yearns to possess that same liberation. Starting with a reminder of how hard it is to leave a track when you're set on its way, Andrews finishes the chorus with "and I wish I didn't think so much, it seems so wonderful". Though the singer says she wishes she could scream a little more, her voice is undoubtedly loud enough to be worth listening to. Andrews' album No Place Is Safe is out now.
—
Giulia Santana
on June 25, 2019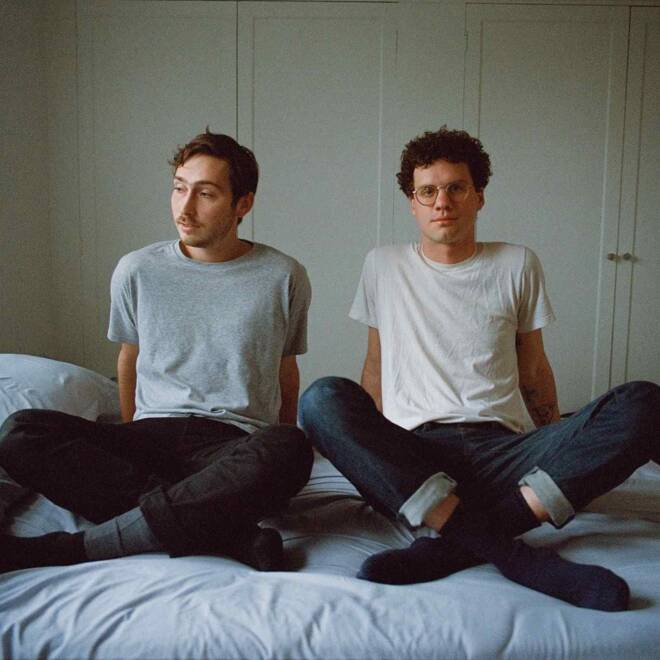 Whitney - Giving Up
---
Julien Ehrlich and Max Kakacek, a duo affectionately known as Whitney, open their arms to welcome us back into their familiar upbeat, indie folk musical fortress with their lyrically forlorn new single "Giving Up". The narrative of this track is one of a woebegone lover, clinging to what is left of the connection between the two. Whitney has a way of living out hurt in a whimsical fashion: through bursts of brass, and Kakacek's brilliant & bright guitar genius. This track is the first single from their upcoming album, Forever Turned Around, set to be released on August 30th. With their indubitably bona fide spirit, Whitney comes back around with "Giving Up" to woo us like they never left.
—
Laney Esper
on June 24, 2019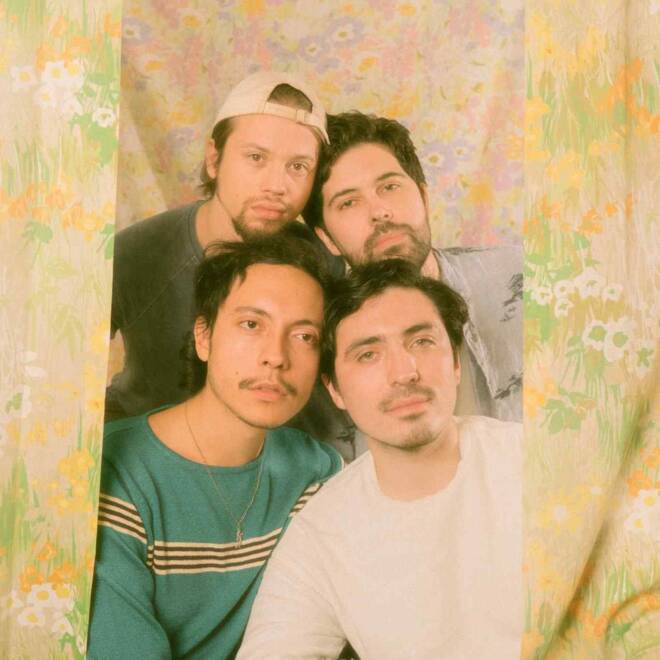 Divino Niño - Melty Caramelo
---
The smooth, nostalgic sounds of Divino Niño's newest single, "Melty Caramelo," conjure up washed out images of hot and sticky summers spent lazing around a bright blue pool. Together, the quartet's rhythmic blend of psych-pop and Latinx punk create something of a daydreamy slow-jam. A pleasing 60s-inspired acoustic guitar strums lazily along with an upbeat keyboard and tight, bopping snare, evoking a melody laced with South American soul and a little psychedelic charm. Their sound is true to the group's roots: both guitarist Camilo Medina and bassist Javier Forero grew up in Bogotá, Colombia, and then reconnected in Miami later in life. Now, along with guitarist Guillermo Rodriguez and drummer Pierce Codina, Divino Niño makes music as a four-piece in Chicago. Their new album, Foam, is out now via Winspear.
—
Britnee Meiser
on June 21, 2019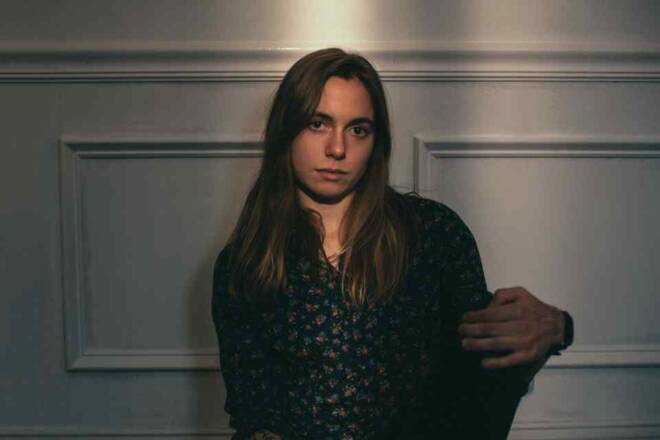 Julien Baker - Red Door
---
The dust has settled from Record Store Day 2019 and the cratediggers everywhere have made off with their scores, b-sides and rarities and reissues galore. Julien Baker's contribution to the nationwide phenomenon was a pair of unreleased singles, including the haunting "Red Door," finally released in digital format. The track features many hallmarks of Baker's sound, like reverb-heavy electric guitar, booming atmospheric percussion, and a steady build, while also addressing the typical Julien Baker themes of fighting expectations, conflicting emotions and dealing with anger. Baker has long been praised for her emotional songwriting and pristine voice. Still, many critics—at least until seeing her play a face-melting solo in "Salt in the Wound" to close out her shows with fellow boygenius members Lucy Dacus and Phoebe Bridgers—have underrated her guitar playing. While her slow, contemplative style doesn't often leave room to show off lightning-fast technical chops, she employs impressive guitar riffs here both expertly and tastefully. But where Baker truly shines is in finding beautiful imagery hidden in everyday scenes, notably when she describes herself as "pale as a flickering bulb outside of a liquor store." Her ability to evoke an emotional response from an audience is due in part to that juxtaposition, creating a space where our most extraordinary feelings seem commonplace and acceptable.
—
Daniel Shanker
on June 21, 2019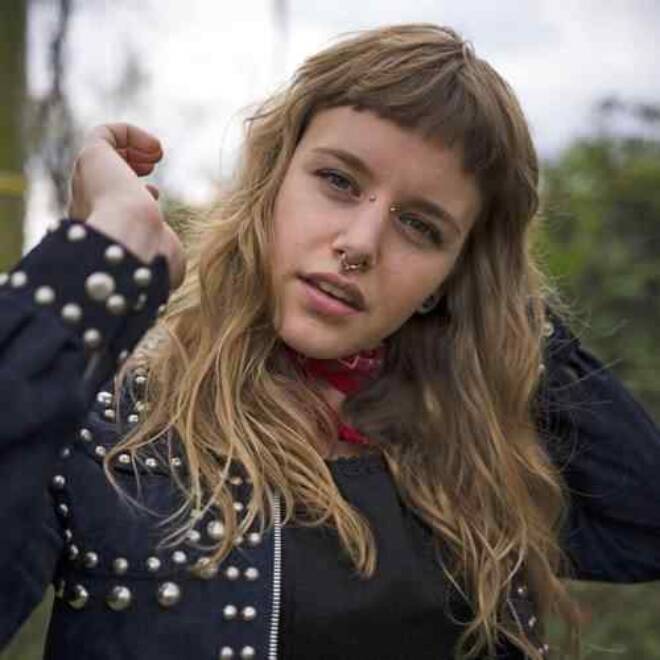 Cat Clyde - So Cold
---
"So Cold" is one of the many chilling ballad's off Cat Clyde's recently released album, Hunters Trance. The Ontario alt-country artist leans heavily into her blues influence as she croons, "why are you so cold / whoever told you you could act like that?" She's not letting this person off easy. Clyde is not mourning—she's calling them out without being abrasive or cruel. "So Cold" abounds with honesty. It's eerie and toned down compared to other songs on the album, showing Clyde's impressive range as a lyricist and vocalist. The forlorn, floating guitar riffs allow the vocals to hold the spotlight until the chorus when everything builds to emphasize the track's lyrical message. Clyde's voice holds a deep bluesy grit that makes every word hit hard. Nothing is thrown away. Every word and riff has a purpose and completes it.
—
Corey Bates
on June 21, 2019