Buzzing Daily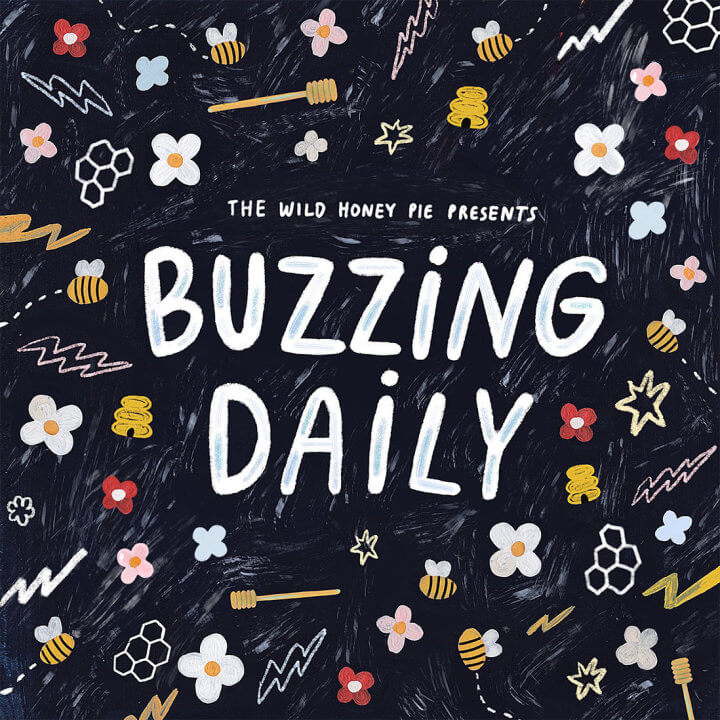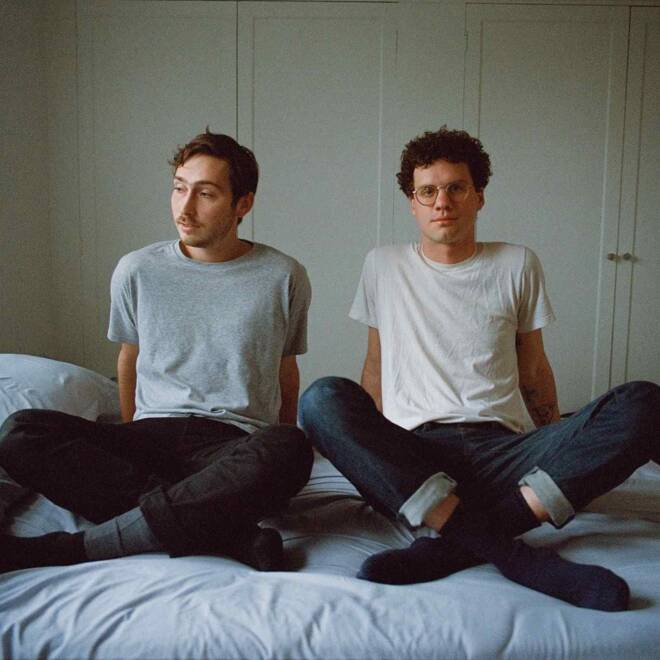 Whitney - Giving Up
---
Julien Ehrlich and Max Kakacek, a duo affectionately known as Whitney, open their arms to welcome us back into their familiar upbeat, indie folk musical fortress with their lyrically forlorn new single "Giving Up". The narrative of this track is one of a woebegone lover, clinging to what is left of the connection between the two. Whitney has a way of living out hurt in a whimsical fashion: through bursts of brass, and Kakacek's brilliant & bright guitar genius. This track is the first single from their upcoming album, Forever Turned Around, set to be released on August 30th. With their indubitably bona fide spirit, Whitney comes back around with "Giving Up" to woo us like they never left.
—
Laney Esper
on June 24, 2019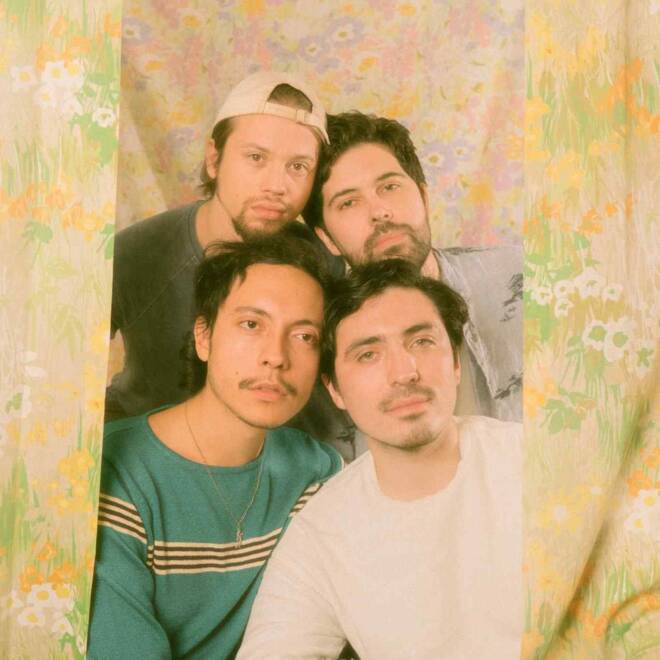 Divino Niño - Melty Caramelo
---
The smooth, nostalgic sounds of Divino Niño's newest single, "Melty Caramelo," conjure up washed out images of hot and sticky summers spent lazing around a bright blue pool. Together, the quartet's rhythmic blend of psych-pop and Latinx punk create something of a daydreamy slow-jam. A pleasing 60s-inspired acoustic guitar strums lazily along with an upbeat keyboard and tight, bopping snare, evoking a melody laced with South American soul and a little psychedelic charm. Their sound is true to the group's roots: both guitarist Camilo Medina and bassist Javier Forero grew up in Bogotá, Colombia, and then reconnected in Miami later in life. Now, along with guitarist Guillermo Rodriguez and drummer Pierce Codina, Divino Niño makes music as a four-piece in Chicago. Their new album, Foam, is out now via Winspear.
—
Britnee Meiser
on June 21, 2019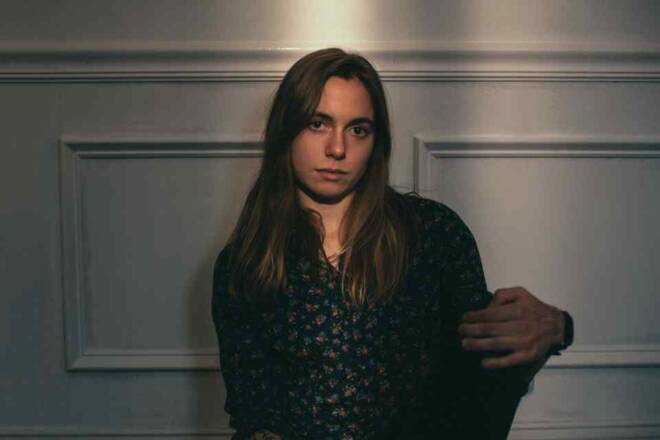 Julien Baker - Red Door
---
The dust has settled from Record Store Day 2019 and the cratediggers everywhere have made off with their scores, b-sides and rarities and reissues galore. Julien Baker's contribution to the nationwide phenomenon was a pair of unreleased singles, including the haunting "Red Door," finally released in digital format. The track features many hallmarks of Baker's sound, like reverb-heavy electric guitar, booming atmospheric percussion, and a steady build, while also addressing the typical Julien Baker themes of fighting expectations, conflicting emotions and dealing with anger. Baker has long been praised for her emotional songwriting and pristine voice. Still, many critics—at least until seeing her play a face-melting solo in "Salt in the Wound" to close out her shows with fellow boygenius members Lucy Dacus and Phoebe Bridgers—have underrated her guitar playing. While her slow, contemplative style doesn't often leave room to show off lightning-fast technical chops, she employs impressive guitar riffs here both expertly and tastefully. But where Baker truly shines is in finding beautiful imagery hidden in everyday scenes, notably when she describes herself as "pale as a flickering bulb outside of a liquor store." Her ability to evoke an emotional response from an audience is due in part to that juxtaposition, creating a space where our most extraordinary feelings seem commonplace and acceptable.
—
Daniel Shanker
on June 21, 2019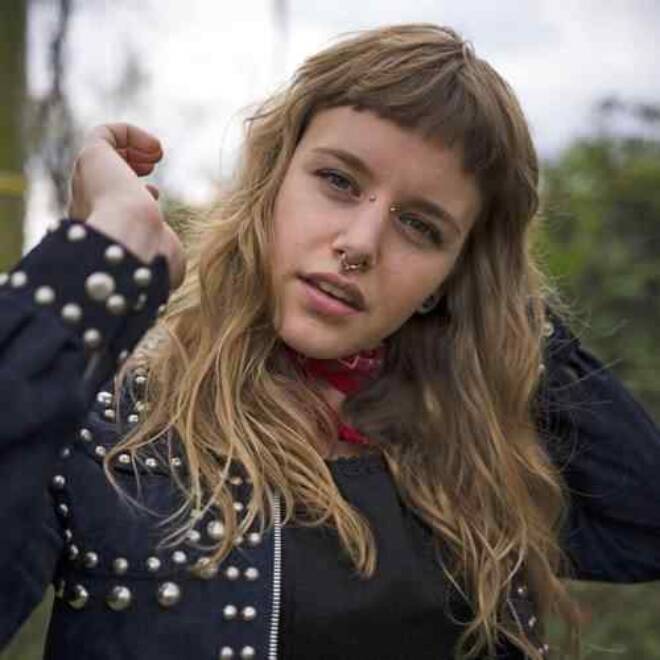 Cat Clyde - So Cold
---
"So Cold" is one of the many chilling ballad's off Cat Clyde's recently released album, Hunters Trance. The Ontario alt-country artist leans heavily into her blues influence as she croons, "why are you so cold / whoever told you you could act like that?" She's not letting this person off easy. Clyde is not mourning—she's calling them out without being abrasive or cruel. "So Cold" abounds with honesty. It's eerie and toned down compared to other songs on the album, showing Clyde's impressive range as a lyricist and vocalist. The forlorn, floating guitar riffs allow the vocals to hold the spotlight until the chorus when everything builds to emphasize the track's lyrical message. Clyde's voice holds a deep bluesy grit that makes every word hit hard. Nothing is thrown away. Every word and riff has a purpose and completes it.
—
Corey Bates
on June 21, 2019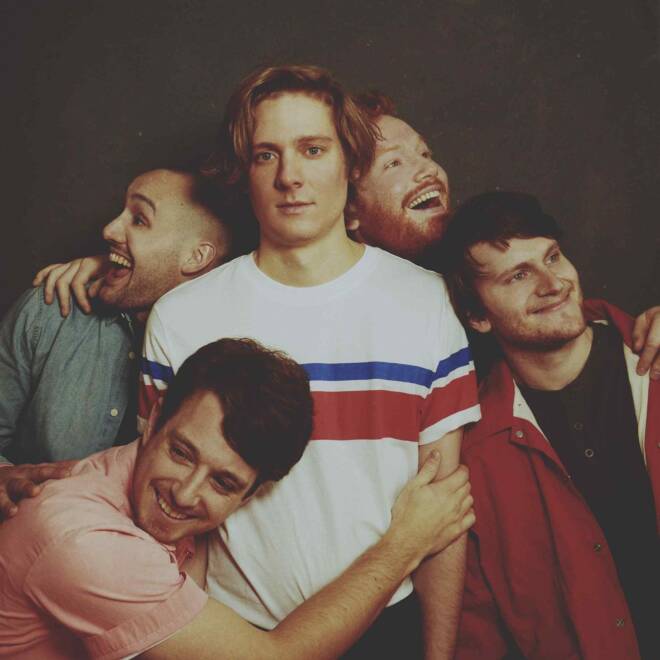 ​Future Generations - Try
---
Future Generations find a sweet positivity in love and hold onto it in their newest single "Try." It is a sweetly stripped-down love song driven by a soothing melodic synth with rhythmic accents. The simplicity of the instrumental allows the message to take center stage as lead singer Eddie Gore sings, "your eyes make me try." It's an ode to a lover that focuses on one simple feature but obviously means so much more. The Brooklyn-based electro, indie pop band has a knack for feel-good songs perfect for summer, and "Try" is no exception. It's hard not to be happy while listening to someone sing, "your eyes have made a scene/ I need to watch it all." Sometimes it seems like all anyone sings about is sadness and heartbreak, but this track is optimistic. There is no underlying pain just pure love and adoration that seeps into you even if it's just for three minutes. The song was put out as a double single along with the track "Spirit of My Youth." These two songs are the group's first releases since the band's LP Landscape, which came out in 2018.
—
Corey Bates
on June 20, 2019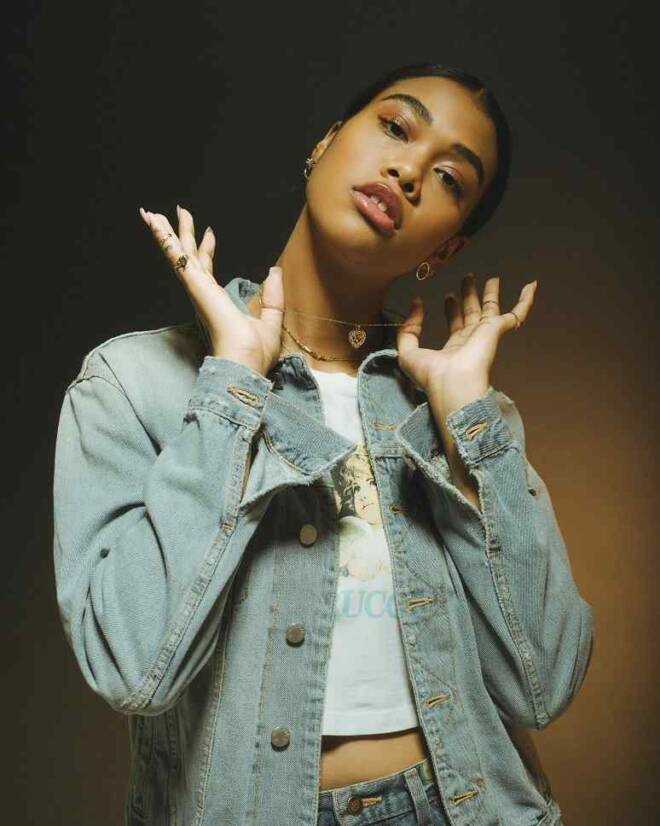 Amber Mark - What If
---
With her sultry, soaring vocal on one of her latest tracks, "What If," Amber Mark lets us know that she understands the butterfly effect. The multifaceted artist speaks to the mistakes that have led her to love. The "what ifs" float away with the track's effortlessly groovy, R&B-influenced production and inspire the kind of pulsing vibe that makes your entire body want to move. Mark shows off her range on this song, hitting notes all the way up in her whistle tone, pushing her into the club of vocally exceptional pop artists like Mariah Carey and Ariana Grande. Amber Mark is a massive artist to watch and seems to be one proper debut LP away from major limelight. Don't sleep on her!
—
Deanna DiLandro
on June 20, 2019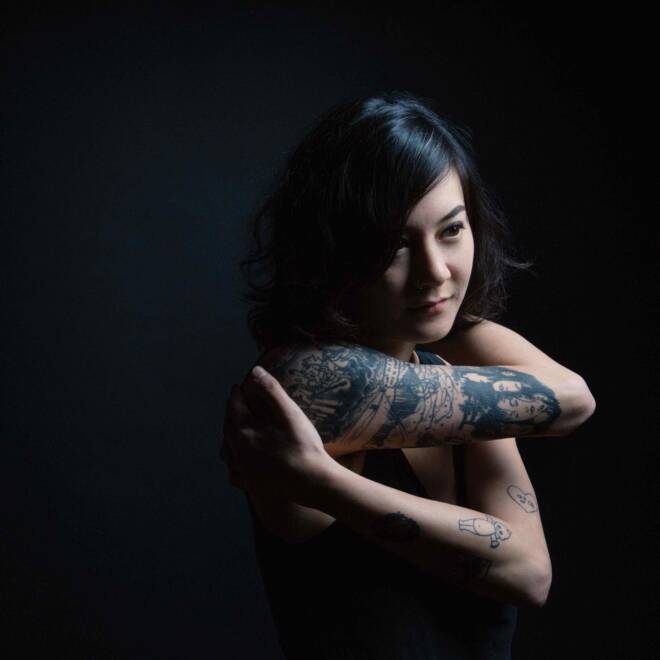 Japanese Breakfast - Head Over Heels
---
Michelle Zauner, AKA Japanese Breakfast, has created a world of dark and dreamy soundscapes on her newest single, a cover of the 1985 Tears for Tears track "Head Over Heels." The track's original, almost anxious pulse has been slowed down and stripped back to its raw, moody essentials, proving that sometimes, power in songwriting is about restraint, not force. A glistening piano lures you in above faint white noise with an eerie sort of seduction, building up to Zauner's clear, haunting vocals. They, like the rest of the arrangement, are soaked in reverb to gorgeously ethereal effect. Lyrically, the song is about delirious love, and Zauner gets that across with a straightforward sort of urgency. She sings the line we all know, "Something happens and I'm head over heels," but there's a purity in her cadence that makes it feel new. The song's minimal arrangement, just vocals, piano, and that otherworldly synth, is so deceptively simple it's actually striking; it forces you to focus on a feeling, rather than a complex array of sounds, and that's where its true beauty lies. "Head Over Heels" is Japanese Breakfast at her best. Plus, a portion of streaming proceeds will benefit the ACLU, so don't be afraid to play it on repeat.
—
Britnee Meiser
on June 19, 2019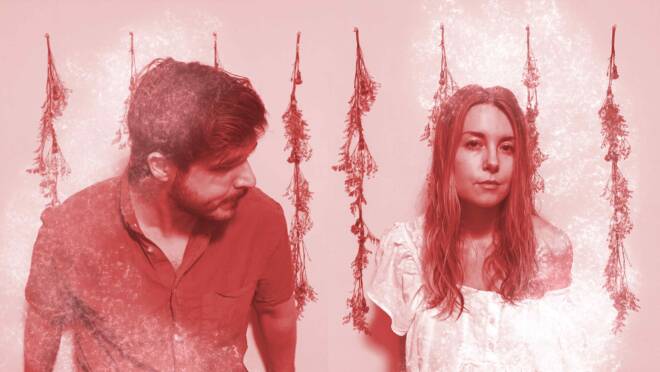 Painted On - Fall
---
To grapple with contextualizing the dark cloud of uncertainty and existential anxiety hanging over our society is, it seems, to be an artist in 2019. It's an attempt to cope, to suss out the myriad terrors of our times. "We stay inside our homes / we're a face that never shows / and a light that never glows"—these are the first lyrics from Painted On, the nascent collaboration between Brooklyn's Hillary Capps and Anthony Farina. "Fall," is the duo's debut single, a downtempo, brooding apologia to appeal to the better angels of our nature. Capps sings of a need for us to be our own light in the darkness. But towards the end of the song, as a beating war drum heaves climactic, Farina's vocals enter into the fray, and he posits that the comfortable corner of darkness may be the best place to weigh it all out. By the time the coda hits, Capps sings the opening line one last time, and you're led to wonder how much faith we should really have in ourselves.
—
Devon Sheridan
on June 19, 2019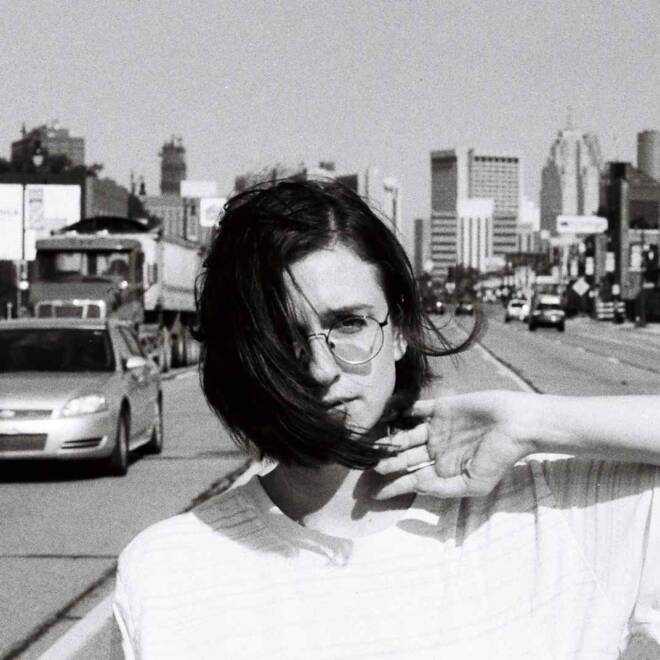 Stef Chura - Sweet Sweet Midnight
---
"He was on vacation and he texted me he was coming home the next day and he never did." The unexpected passing of a friend, as she said in a press release, was the focal point of Stef Chura's 2017 full-length debut, Messes. A near-eponymous standout track, "Sweet Sweet Midnight," from her follow-up, Midnight, revisits the tragedy several years later in the form of joyous catharsis. The Detroit rocker's voice occupies a space somewhere between the sweet croon of Julia Jacklin and the stilted howl of Hop Along's Frances Quinlan—as she is both blessed and haunted by the presence of her friend in her quietest moments. At times, though the song carries its relentless energy throughout, she herself seems almost unable to complete her thoughts, to wrap her head around what has happened. "Last time I saw you / You said you'd be home / You said you're, you said you're still coming home," she sings, grasping at meaning. Midnight was produced by Car Seat Headrest's Will Toledo and this track, more so than any other on the album, is a true collaboration more than it is a simple feature or production credit. The beeps and boops, the auxiliary instruments and the seemingly random off-key guitar lines that made his own Twin Fantasy such a treasure trove give the song its own unique character. And it's when they sing together, their unintelligible howls the absolute highlight of the song, that they reach some semblance of moving on.
—
Daniel Shanker
on June 18, 2019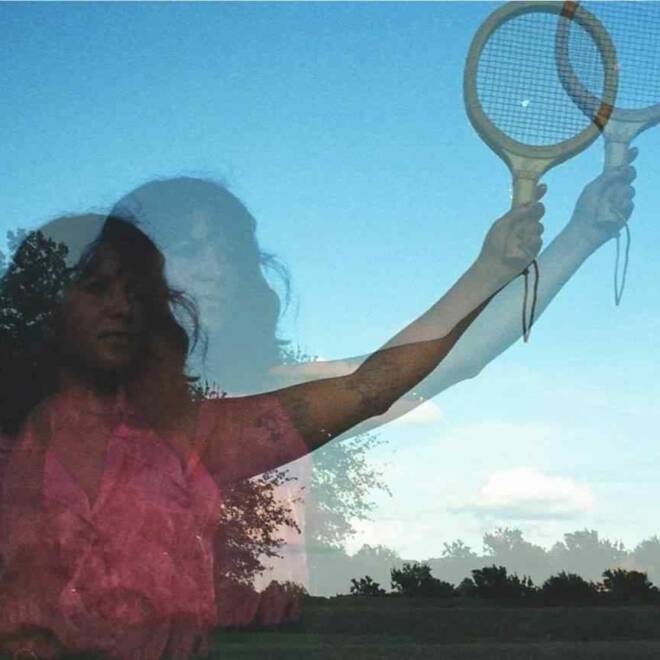 Sasha and the Valentines - Green
---
Sasha and the Valentines is a five-person, indie pop dream team based in Austin, Texas. With a strong synth production, the project is a perfect patchwork of talented musicians. Sara Addi is the lead vocalist and synth player, her ethereal voice flows lightly through your ears like a pleasant dream. The group's use of guitar, drums, and other percussive elements work together to create a laid back vibe, which is akin to a female-voiced Mac Demarco. This is strikingly apparent in their first EP, Green, that was just released in time for summer playlists. They successfully create a complete sonic picture for their songs, imitating the endless ups and downs in the search for modern love. Each track is seemingly more catchy and soul-bearing than the last, while still filling you with ease as you sway along to the rather consistent surf-rock tempo.
This is especially true for the song "Green". The piece starts off with strong guitar chords, which cut through and remain consistent throughout the song in both speed and strength. The track steadily builds as drums and various percussive and synth additions chime in. Giving way to the vocals, "Green" continues to capture the idea of chaotic harmony with the music flowing perfectly in sync. This song in particular shows off the talents of every member in the indie pop project and gives an accurate taste for the rest of the songs on the EP.
—
Monica Hand
on June 18, 2019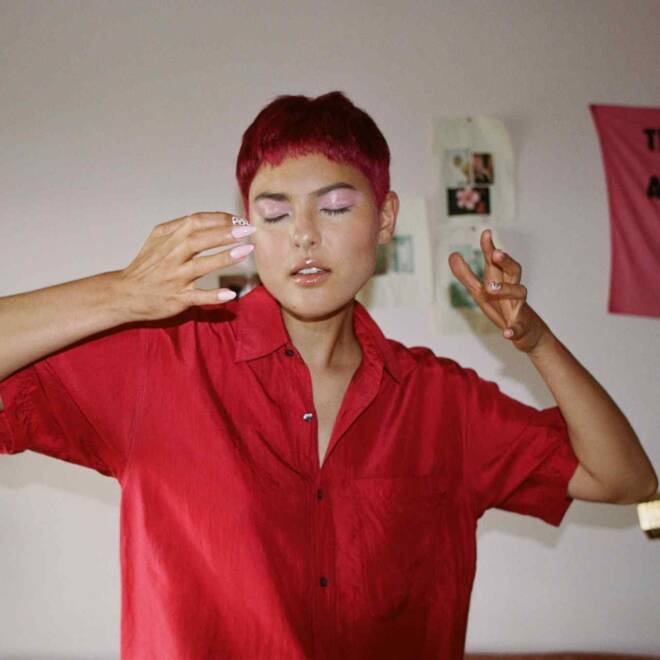 Miya Folick - Malibu Barbie
---
If you forgot to do your part to fight the patriarchy this week, take a moment to listen to Miya Folick's new single, "Malibu Barbie"—if you didn't forget, still listen, you'll probably enjoy it. "Malibu Barbie" is Folick's first release since her debut album, Premonitions, dropped last October. The track is a delightful, glossy takedown of materialism and unrealistic ideals. The song opens with whispered vocals that detail a list of accessories in a tone that is borderline salacious. From there on, Folick picks apart a myth that is hammered into girls as soon as they're old enough to own a doll: you'd be happier if you looked a certain way. Despite the heavy subject matter, "Malibu Barbie" is a sunny, pop anthem. Subtly sinister lines like, "nip it, tuck it 'til I'm nothing" hide underneath a breezy, bubblegum pink guise that uses shimmering synths and grounding drums to keep you head-nodding along. The swirling bop goes head-to-head with oppressive, destructive beauty standards while Folick shows off the range of her powerful vocals. In the end, though, all of those glittery beats come to a screeching halt with Folick's sardonic realization: "Oh no, I'm still a human being." "Malibu Barbie" is a cautionary tale from a rebel with a cause, but Folick makes sure that it's one you can still jam out to. Catch Miya Folick when she joins The Wild Honey Pie for a Dinner Party on June 24th.
—
Brigid Moser
on June 17, 2019