Buzzing Daily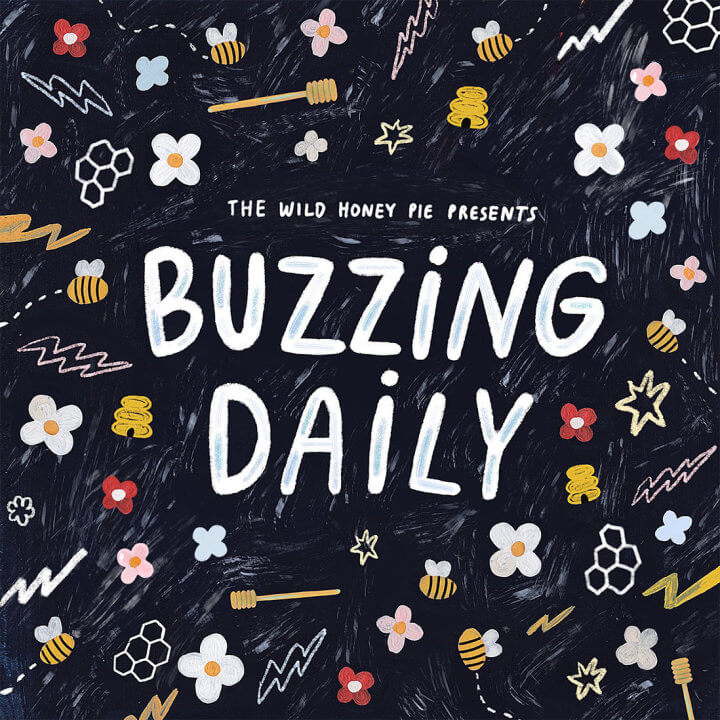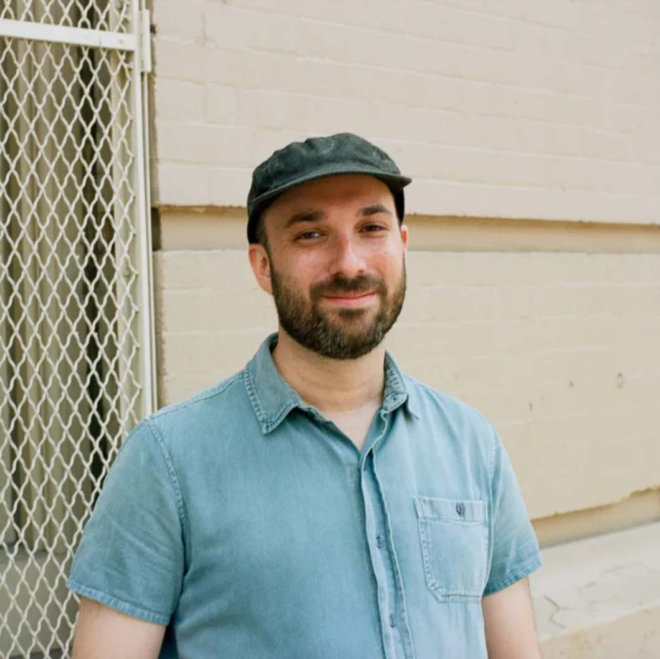 Blue Canopy - Motovun
---
Bright and welcoming melodies intertwine with inquisitive and gentle lyrics of longing, creating a compelling recollection of imminent change within Blue Canopy's first release of 2021, "Motovun." Following their mid-2020 debut release, Mild Anxiety, the project took the new year by storm with their atmospheric synth-filled single that examines the sheer inevitability of personal expansion, as well as the bittersweet awareness that comes along with letting go. Off of Sleep While You Can, their coming EP set to release this March, "Motovun" is brimming with dynamic energy built by lyrics that ponder the feelings of transition and evolution of identity. The project is led by Portland-based multi-instrumentalist Alex Schiff, who was formerly a keyboardist and co-writer for Brooklyn-based indie band Modern Rivals. Blue Canopy's upcoming release is said to explore the often unspoken anxieties that accompany having a child, and the ways that can relate to one's perception of self; "Motovun" is no exception. The single captures transformation, wonder, change and the creative process, building anticipation for the rest of Blue Canopy's intrinsic and explorative sophomore release. Photo by Bea Helman.
—
Jenna Andreozzi
on February 9, 2021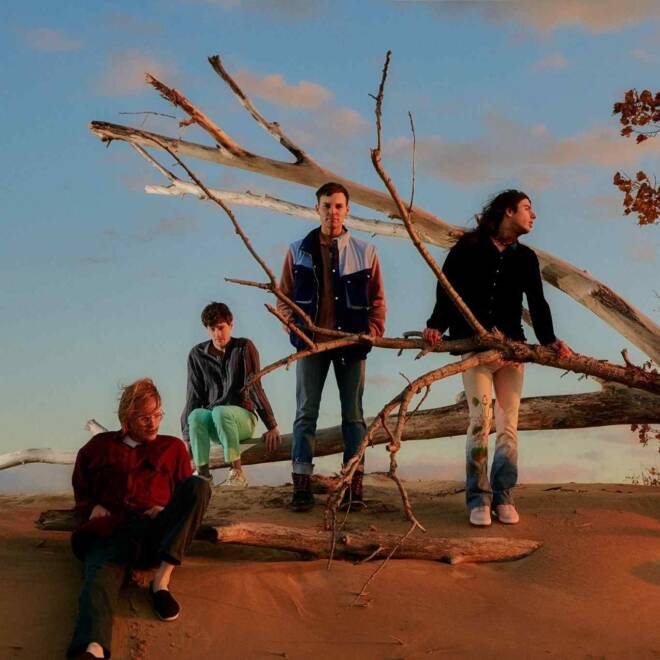 Nap Eyes - Mystery Calling
---
"Mystery Calling," the third single from Nap Eyes forthcoming album, Snapshot of a Beginner, is shrouded in uncertainty and littered with the kinds of questions that fill your mind during those insular bouts of insecurity. Amongst deliberate, haunting guitar riffs, front person Nigel Chapman ponders how "mundane routines" can distract from gaining new and unique experiences—what he refers to as the "mystery." The outside world and the unknown can be scary, and Chapman's distinctive croon remains steady and inviting, as he contemplates whether to step out of his comfort zone. The song's sedated and relaxed vibe is reflected in its brisk guitar tones, soothing rhythm section, and soft drums. Whether intentional or not, "Mystery Calling" is certainly prescient with respect to the current state of the world during this global pandemic. There's a mystery outside that Chapman speaks to, and though avoiding it may be the only choice, the final refrain symbolizes how he hopes it's still there on the outside: "please don't give up on me; Give up on me. I won't give up on you." Snapshots of a Beginner is out on March 27 via Jagjaguwar.
—
Tom Gallo
on March 24, 2020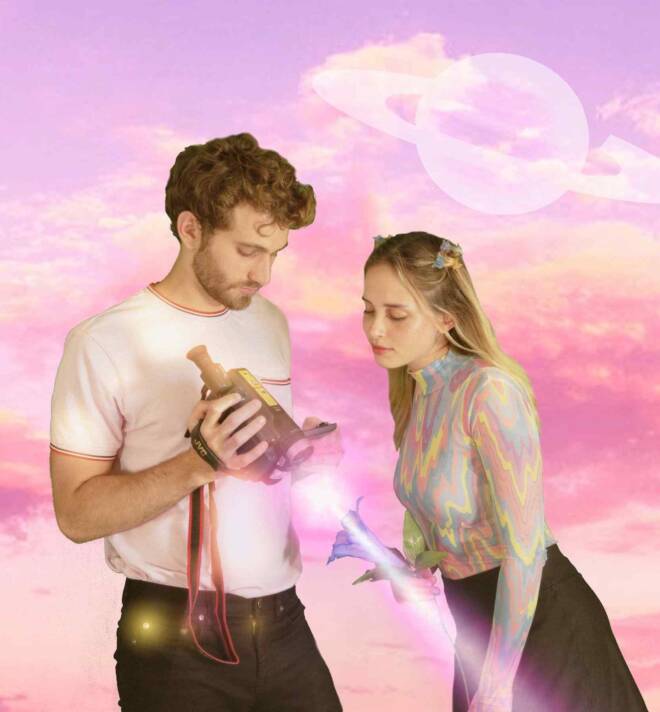 Magdalena Bay - Airplane
---
When I listened to "Airplane" earlier this week, I instinctively knew it belonged on my Tokyo Drift playlist. It's a playlist that tries to capture the feeling of passing something (or in the case of "Airplane," someone) by, from 30,000 feet above. It's full of ambient pop tracks where the narrative plays out in your brain like a game of Sims. Magdalena Bay is the moniker of singer/songwriter Mica Tenenbaum and producer/songwriter Matthew Lewin. The pair met in high school and have been musical collaborators ever since. "Airplane" describes the feeling of ascending at someone else's expense; the growing pains in a relationship when you realize you aren't as compatible as you first believed (hoped). Magdalena Bay bottles up the feeling of coming into your own, alone. Similar to Robyn's "Dancing On My Own," it's a cathartic blend of electropop that depending on your mood, makes you want to dance or cry (or both). The mood shifts halfway through the song, as excitement outpaces anxiety for the first time (epiphany!). The pace of the chorus quickens, mirroring the emotional shift playing out lyrically. "You know I'm fine alone (But I'm feeling alright!) You know I'm taking off on my own, oh / (I guess I've never been an optimist before) And when I feel the wind / I won't look back no more."
—
Corinne Osnos
on March 24, 2020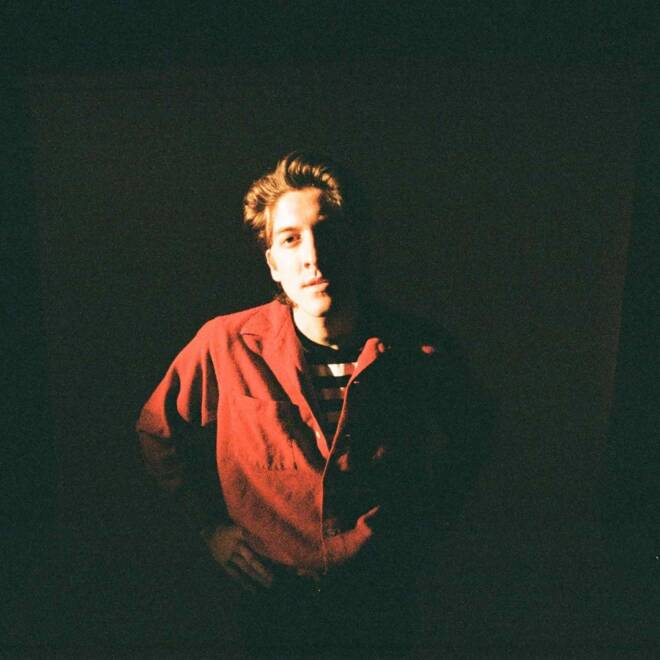 Hala - Emotional R&B
---
There are certain styles of guitar playing that are indelibly linked with a specific form of Americana; when you turn on a song and are immediately greeted by jangly, laid back acoustic chords, you can almost conjure the feeling of the sun beaming on your face as you're relaxing. That feeling is at the heart of the new track "Emotional R&B" by Detroit singer-songwriter Hala. The song is a lighthearted rumination on the early excitement and uncertainty that a relationship can bring with it—an uncertainty that Hala confronts with a devil-may-care attitude, responding to his own feelings of confusion and ambiguity by crooning  "I ain't complaining / Emotional R&B's got me singing / All of these words to you." As a multi-instrumentalist, Hala performs every instrument heard on the song; while this particular brand of musical self-sufficiency can sometimes lead to overproduced or unnecessarily showy fare, Hala adds layers of instruments and melodies without ever leaning into maximalism. The bright guitars and smooth, understated drums provide a suitable canvas for Hala to express his complicated emotions over, and the result is a sun-kissed ode to indefinite futures and living in the moment.
—
Alec Bollard
on March 24, 2020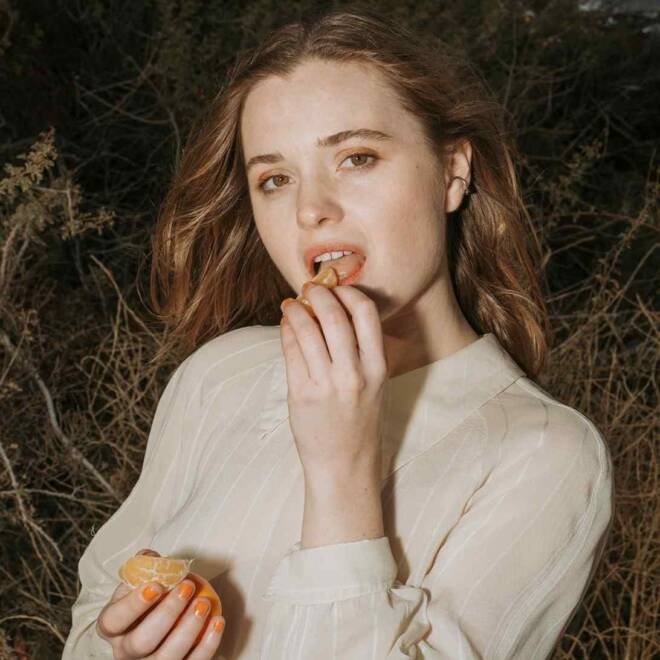 Kathleen - The Longest Year
---
Kathleen's "The Longest Year" is a gorgeous single fit for trying times. A calm intro seduces, warm chords gently sway and gain some pace as the bass joins, chugging away underneath. All the while, Kathleen's unquestionably stunning vocals are on full display—intimate, confident. An acoustic guitar joins the arrangement, suddenly adding even more urgency while Kathleen pushes on. A palpable swell of passion and energy forming just below the surface. The first taste of the chorus teases a harp, swirling yet withholding. Fed by the continued momentum, the tension builds until it's all but unavoidable. It culminates in an absolutely flooring moment. Kathleen belting the chorus over an astonishing wave of sound. A moment full of such earnest drama and emotion. Yet, when it all falls away, the vocals land with even more power. Kathleen's ability to live so fully between these intimate and expansive moments is one of a kind. The production gets the spotlight in the bridge, as filtered vocals sing of a dream but sound of a nightmare. As it resolves, Kathleen pleas for change and lets the listener consider it all. An exceptional and thoughtful artist, she delivers a timely and timeless anthem to pull you through anything.
—
Max Himelhoch
on March 23, 2020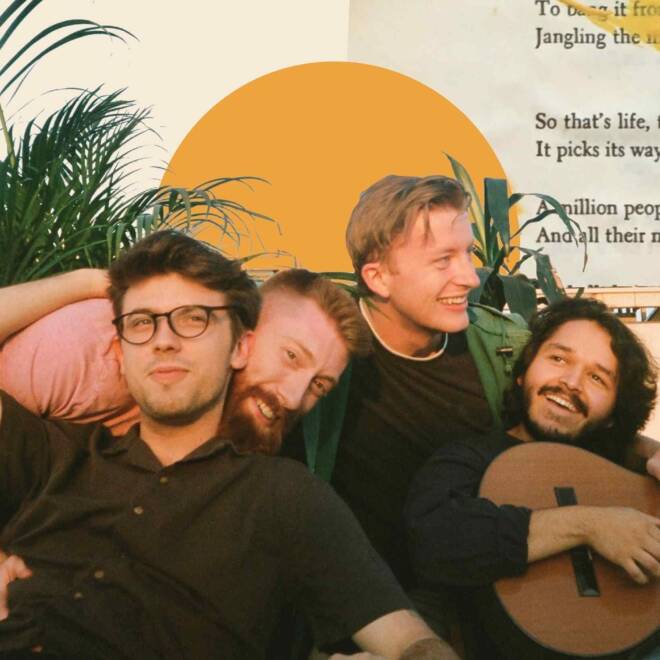 Brother Moses - Bathroom Floor
---
Brother Moses' "Bathroom Floor" expresses a direct "I'm over this" mentality. It is sincere, acknowledging the truths about a failed relationship, yet done in a nonchalant manner: "This is not a confrontation / This is me just calling your bluff." The four-piece indie rock band from Arkansas has a way of connecting to the masses, while never giving too much away: "So you wanted to meet up / First time we spoke in months / I faked it like a regular person / I tolerated you at coffee." This song, along with others like "Older" or "Sandwich Bags" from their first album released in 2016, make you feel as if you're the one being sung to while being taught valuable lessons about life. The track suggests being truthful to yourself and what you've been through: "I kind of let you push me over / It felt a little too familiar / At once what pushes me away / And pulls me in." The lessons change but the relatability stays consistent. If you are going through a difficult breakup, the band's newest album Desperation Pop will put you in the mood to tear up and come to terms.
—
Bailee Penski
on March 23, 2020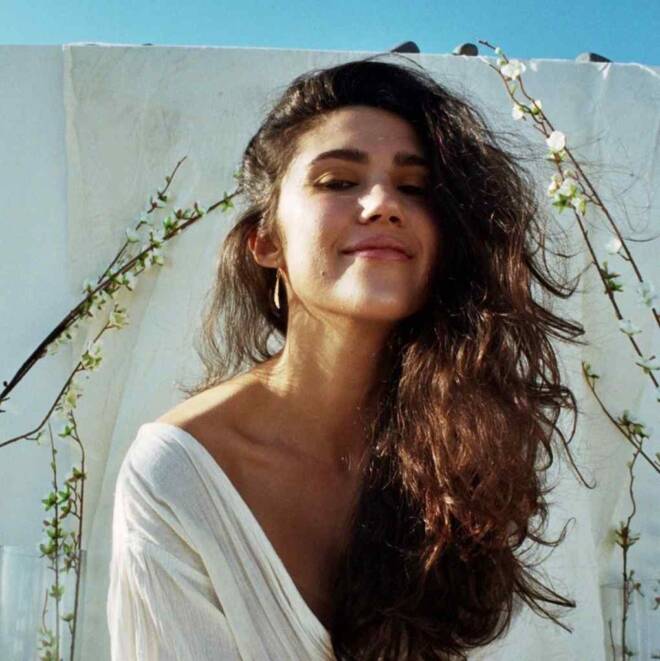 Elizabeth Woolf - Goodbye Old Friend
---
Sometimes a goodbye feels great; sometimes it just feels awful. But a real goodbye with someone you had a deep relationship with is bound to feel more complicated, more in-between. On "Goodbye Old Friend," the first single from Elizabeth Woolf's upcoming debut album, she explores one of these more nuanced kinds of goodbye. On paper, the lyrics tell us that this parting of ways is for the best and was probably even a long time coming; but from the beginning a melancholic tinge in the guitar whispers shades of disappointment nonetheless. Woolf's smooth, smoky vocals and joyful vocal runs, which quickly evoke the setting of a jazz lounge, add to the dramatic arc of the track as well. While at the start she seems to have completely acquiesced to the whims of the universe as she sings, "Time is slipping from our fingers this time," by the end of the song every instrument, including her voice, is bursting with bold agency, as we witness her claim this goodbye as what it really is: a self-empowered and hopeful choice. And you get the feeling it might lead to something better down the road.
—
Karl Snyder
on March 23, 2020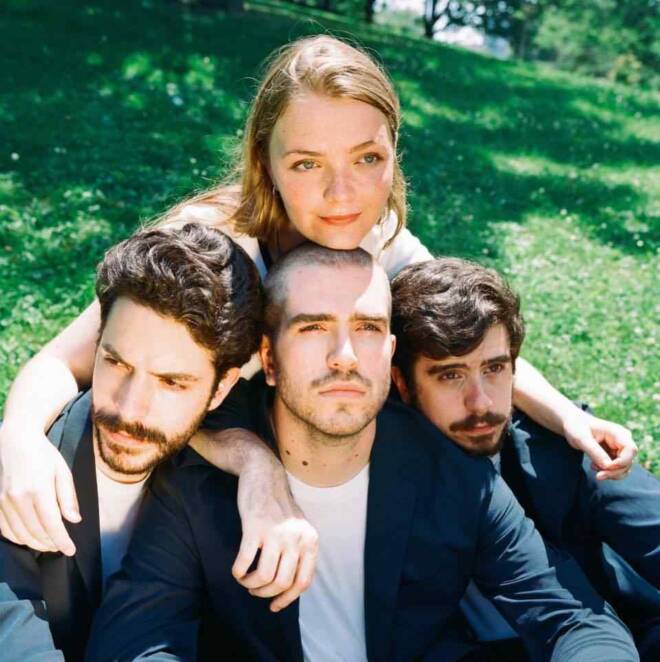 Dizzy - Sunflower
---
In the "About" section on their Facebook page, the Canadian band Dizzy declares: "We write sad dream pop." While their latest single, "Sunflower," is literally about dreaming, it sounds more like a savory-sweet escape from reality than a tearful tragedy. Swathed in amber rays of late afternoon sun, the delightfully nostalgic track conjures flashes of those deliciously restless teenage years. Katie Munshaw's lulling vocals paired with Alex Spencer's ethereal guitar parts recall late 90s-era female-fronted indie-pop bands such as Sixpence None the Richer and The Corrs. Charlie Spencer's synth work keeps the production feeling modern while maintaining the "dream pop" genre. "Sunflower" pairs well with writing in one's diary and longing for social contact with peers.
—
Karyna Micaela
on March 20, 2020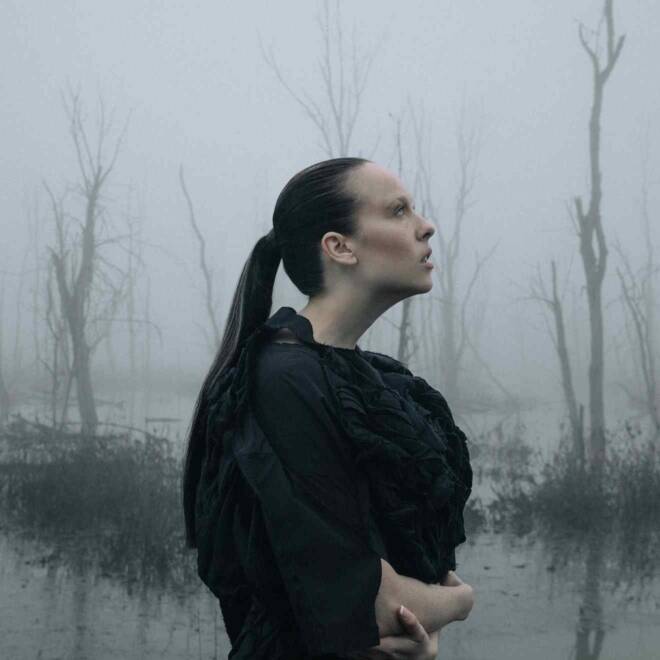 Allie X feat. Mitski - Susie Save Your Love
---
We all know a Susie: The friend with the toxic boyfriend you wish you could just shake and let them know they deserve better. Canadian songstress Allie X describes this exact sentiment on her new song "Susie Save Your Love." The track features an elusive songwriting credit and vocal from Mitski, who has been on a break from releasing and touring music since 2018. The swaying vocals and 80s synth undertones bring to life a story that cuts close to those who have watched someone they love stay in an unhappy relationship when they have people all around them that truly love them. X continues to be an ally to the LGBTQ+ community as this song works as a personal narrative of loving a woman, whether that be as a friend or something more. The song comes off of X's latest album release Cape God. She is currently working on rescheduling her North American tour.
—
Beck
on March 20, 2020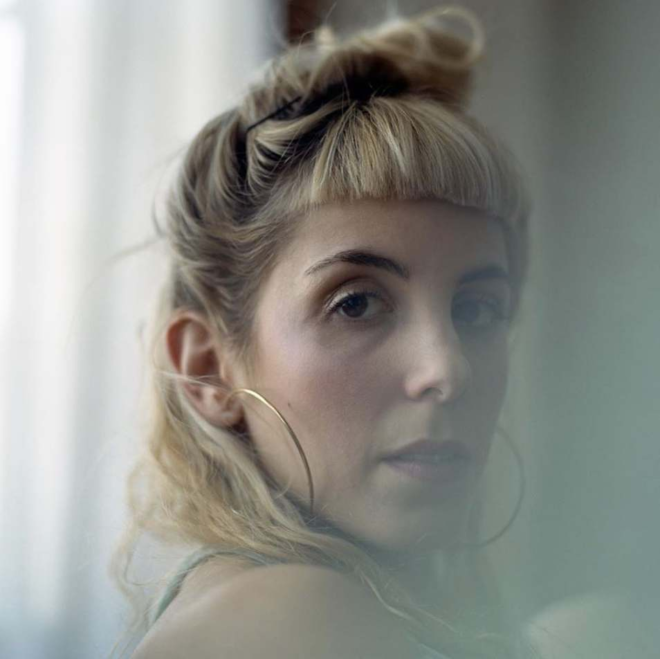 Ada Lea - Woman, Here
---
Coming straight out of a Western dream, Ada Lea is back with a thoughtful new single. The lyricism immediately fills with humanity. Sung from the heart, it's authentic, and still finds a way to balance itself with levity. Lea's raw vocals allow so much emotion to show through. The band remains steady, a reliable guitar plucking through a chord progression, stable drums making a subtle entrance around the chorus. A chorus, moving due to its repetition. Her vocals stand strong in acceptance, pulled on by a high harmony that feels less sure, calling out in disappointment and pain. The guitar riff is the loosest piece of the song, some wandering relief from the tough chorus. Verse two builds emotion, with Lea finding more strength in her independence. A confidence that allows her to explore new melodies, adding so much color to the second chorus. As "I've got my mind, and that's all I need" breaks through, Lea has embraced her own message completely. It's time to move forward, and she's got all she needs to do it. The Montreal-based artist is set to release an EP later this month.
—
Max Himelhoch
on March 20, 2020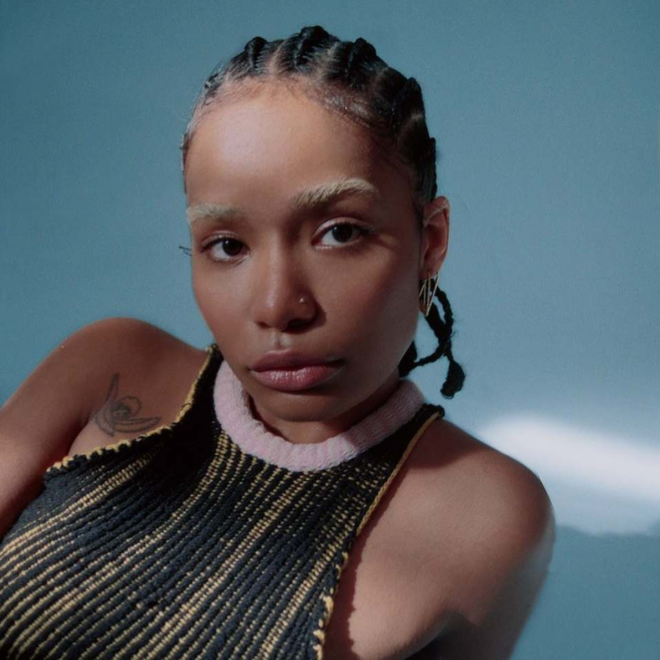 Elah Hale - one star rating
---
After a set of fantastic 2019 releases, Elah Hale brings us their first single of the year, and not a moment too soon. "One star rating" feels like a step forward for Hale, delivering an impressive vocal performance over some stunning pop production. A song full of heartbreak and what-if's gets off to a fast start with the intro holding a hazy urgency. When Hale starts singing, the situation is clear, as they sing "I swear I / could be the one you wanted", with a calm presence—you can feel the yearning. As the chorus hits, more synths arrive and pick up the entire narrative, from the tough reality of the verse, to the bright optimism of another chance. The instrumental break before the second verse is a brief moment of beautiful chaos. Expertly arranged to make disparate elements fit perfectly. Further into the new verse, Hale adds subtle harmonies that add heft to lyrics that speak negatively of themselves, pulling away quickly to leave honest and tough lyrics sitting more vulnerable, all alone. A sparse yet breathtaking bridge shows off just how good Hale is, both singing and writing. It leads the listeners to a stripped chorus, finding a new energy before shifting back into gear and cruising out. This young NYC artist has offered nothing but gems, and "one star rating" continues the trend.
—
Max Himelhoch
on March 19, 2020