Buzzing Daily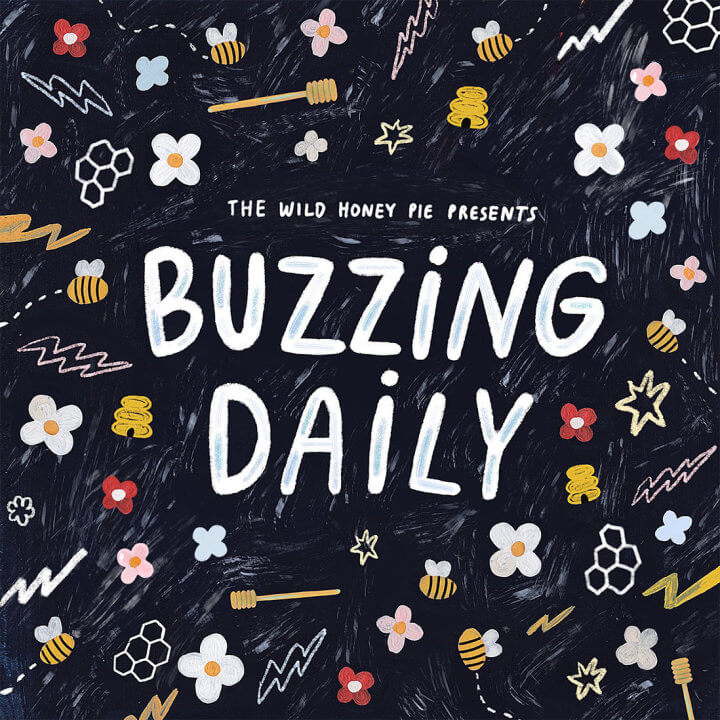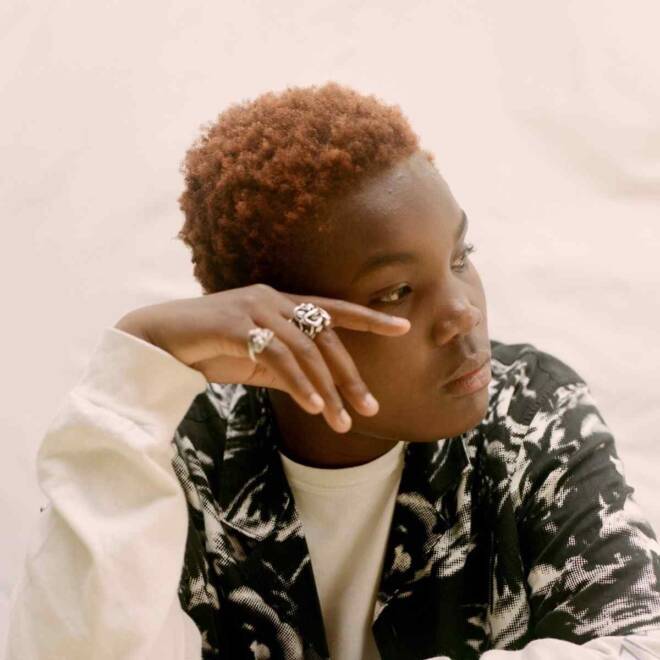 Arlo Parks - Paperbacks
---
Whenever London-based artist Arlo Parks dips her pen in ink and sets off to write another beautifully melancholic tune, she does so with such understanding and emotional awareness of herself. "Paperbacks," the final song off her new EP Sophie, soaks up all the angst and yearning that she's been feeling and combines it with slow, soothing instrumentals. Nostalgia and the sound of days passing in anonymous waves seeps out of simple guitar tones and her lo-fi drum kit accompaniment. Wrapped up in the production, Parks sings honest bars like "I think I hate you but I don't know why," evoking feelings of vulnerability within. It's moody and confessional and perfect for winter pining over someone. For the full experience, check out Sophie and catch Parks during her UK tour this February!
—
Julie Gentile
on December 13, 2019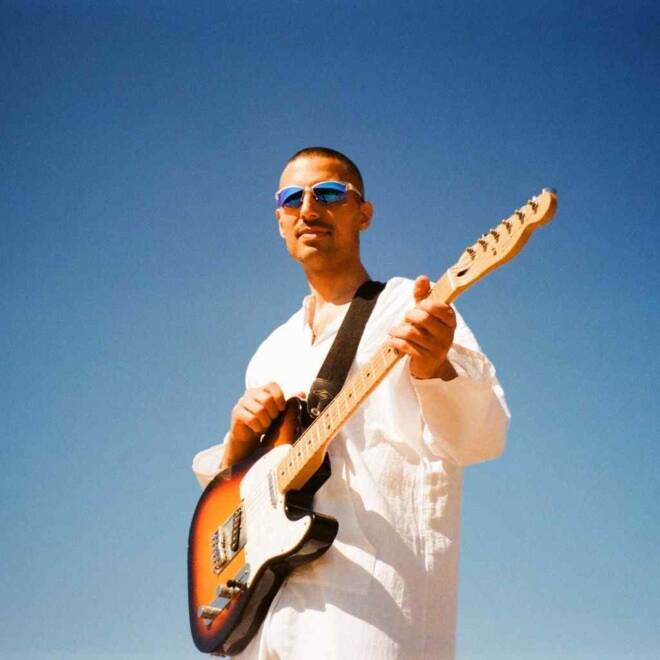 DJ ST THOMAS - CENTIMETERS
---
A rich blend of chill, experimental soundscapes and psychedelic instrumentation, MATRIMONY, the exciting debut EP from Brooklyn-based musician and producer DJ ST THOMAS, crosses cultures and genres. Out today, the 7-track release is packed with groovy, danceable hooks and unique arrangements, all of which flow seamlessly through tight, vivid production. A standout track is "CENTIMETERS," which bops to 70s-style guitar and an easygoing, R&B-inspired beat. Like staring at a lava lamp, the melody is wavy and transfixing. Its lulling, lo-fi bedroom vibes are amplified by the crackle and energy of various synths and samples, creating an effortlessly cool, impressively elevated DIY sound. DJ ST THOMAS has a voice like butter; smooth and warm, his vocals melt and mix with the arrangement like they were made for it. Lush and dreamy, "CENTIMETERS" is a vibrant mid-tempo jam from an EP perfect for easy, late-night listening.
—
Britnee Meiser
on November 8, 2019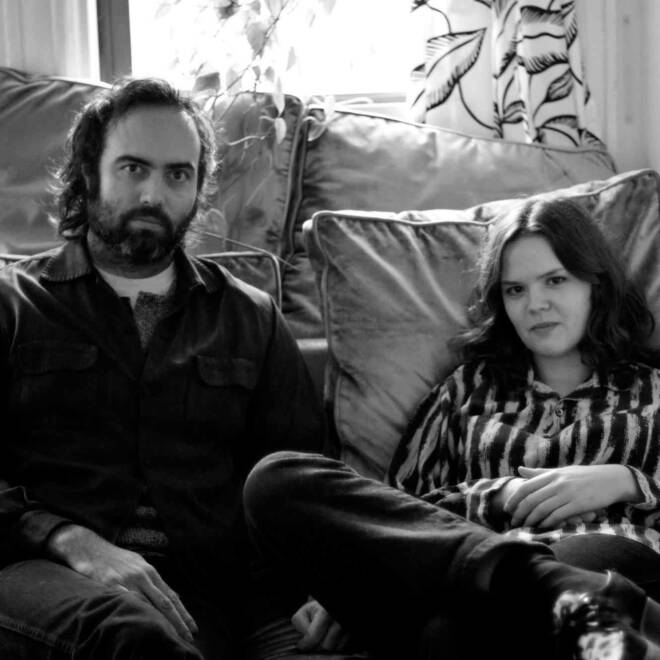 Window - Hideout
---
If Hideout, the moniker for NYC-based duo Gabriel Rodriguez and Scarlett Stephenson-Connolly, has managed to fly under your radar in the past, now is the perfect time to get to know them with their latest release, "Window." The unruly and wondrous track is the fifth single the pair has put out this year and it is a deceptive and dazzling addition. The intro pangs of sound create a sense of discomfort before gliding into the jarring first line: "Strangers are looking in my window." The feeling of being watched is present throughout the song but the rhythm moves in waves; before you can get spooked the eerie undertones pull back and an upbeat hook surges in, making you forget what you were worried about. But don't relax yet—suddenly the lyrics are turning, the lights are off, and the stranger in the window resurfaces. Every time you are about to get comfortable, "Window" switches up, reaching out, grabbing your arm, and pulling you in for the ride. Hideout's sweeping new single will delight anyone who can manage to keep up.
—
Brigid Moser
on November 8, 2019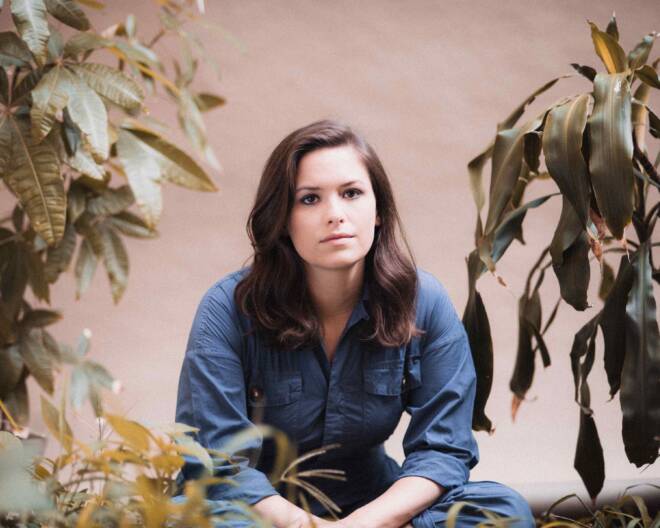 Birch - Your Gold
---
Birch brings a more energetic sound to her newest single, "Your Gold." Sliding into an electronic space, the Brooklyn-based artist explores the myth of the American dream and what it means to really "make it" through a gold rush allegory. Following her politically-charged debut, femme.one, "Your Gold" feels lighter and more vibrant. Birch marks the evolution in her sound as she sings, "Time would halt when you stop the clock / but everything's changing / I am not who I was." The song leaves space for itself to breath—not shying away from silence or shifts in tempo while somehow still maintaining a levity throughout. "Your Gold" is dancey without losing substance. The bridge serves as a grounding point as she repeats "I hope you're happy when the wind blows right / you know exactly where I wanna fly" over minimal synths before shifting back into the chorus with full force. With this new single, Birch makes it clear that she is not one to follow a path set out for her by others. She will forge her own.
—
Corey Bates
on November 8, 2019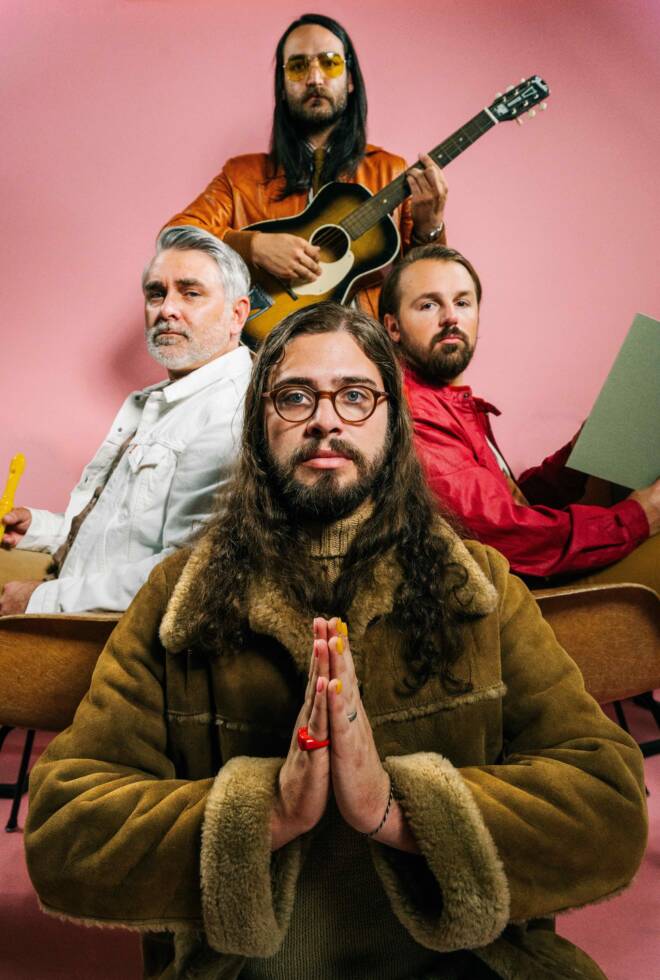 Day Sounds - In the Tree Streets
---
"In the Tree Streets" begins with birdsong and ends in wistful organ, and everything that happens in between is bursting with sunshine. In this sonic playground, jangle-pop plays well with psych-rock, Andrew Beck's vocals play tag with Ben Alvarez's reverby guitar, and maybe everything really will be okay after all. Lyrically, the track is reflective and reminiscent, flitting from memory to memory like a bittersweet butterfly but never latching too hard onto the danger of nostalgia before launching into the pithy, relatable chorus, "nothing's the same, and nothing has changed." Behold, the friendly, sonically diverse stylings of Day Sounds, who have put together a debut single of rare polish—and with gorgeous, confident graphic design to match.
—
Karl Snyder
on November 7, 2019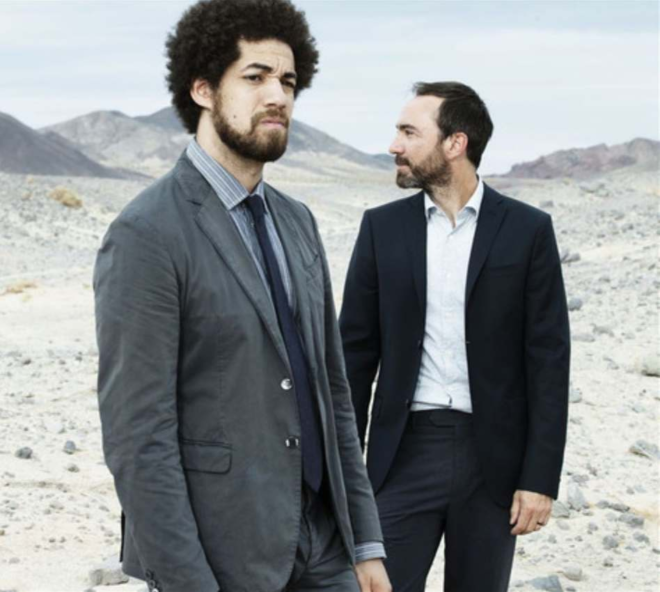 Broken Bells - Good Luck
---
Danger Mouse and James Mercer have reunited on "Good Luck," a fatalistic new single that broods on the desolation of our current day and age. A pounding bass sits at the forefront while Mercer sings of looking "the face of evil" in the eye. "Head up, dead lamb," he sings, acknowledging that our sacrifice has already been made. Upon declaring that "there's no divine right," lines like "In time, it ends" then feel like a promise for a light at the end of the tunnel. While Danger Mouse collaborated with Karen O for Lux Prima earlier this year, Mercer has been mostly quiet since The Shins' 2018 surprise release of The Worm's Heart, a reworking of their fifth album Heartworms. In a joint statement, the duo officially announced an upcoming LP. "We always drift back to one another as Broken Bells," they stated in their press release for the single. "Right now it's happened in the form of writing and recording sessions for the third Broken Bells album."
—
Ysabella Monton
on November 7, 2019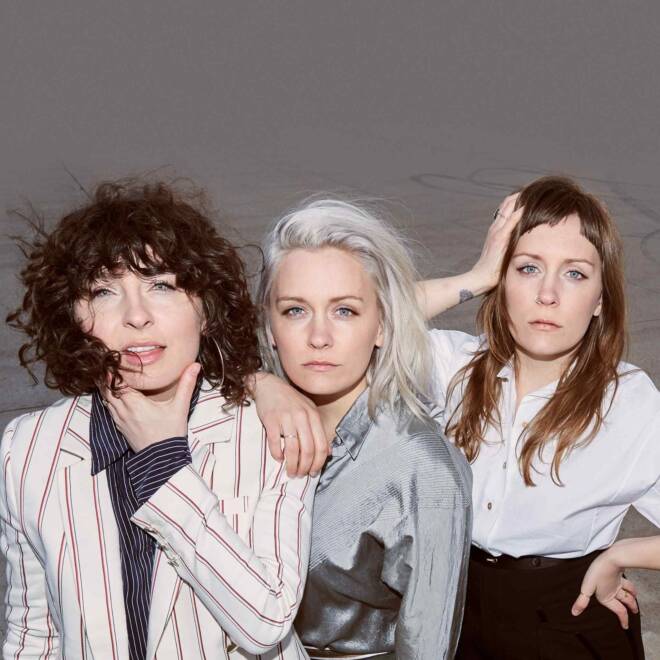 ​Joseph - Come On Up to the House
---
Joseph recently treated us to "Come On Up to the House," the titular and opening track of Come On Up to the House: Women Sing Waits, an all-female tribute to Tom Waits, featuring the likes of Phoebe Bridgers, The Wild Reeds and Rosanne Cash. The original is a joyous and welcoming anthem, urging listeners to take the lemons life has given them and squeeze out every last drop — "All your crying don't do no good / Come on up to the house / Come down off the cross, we can use the wood." Though the gravel in his voice could only ever come from Waits himself, he sings with the weight of a choir of barflies swaying shoulder-to-shoulder with their pints in hand. It would have been easy for Joseph to follow that same stomp-and-holler formula that makes their early singles so infectious. Nobody would have asked for anything more. Instead, theirs is a somber take on the song, stunning and singular. Where Waits sounds triumphant and inviting, Joseph sounds tired and alone, almost as if they are singing the song to themselves because nobody else will. Backed by only a piano and a string section, the three sisters take turns with their lonesome verses, reserving their combined harmonies for the grand finale, acknowledging the difficulty but necessity, of finding unity where it seems impossible.
—
Daniel Shanker
on November 7, 2019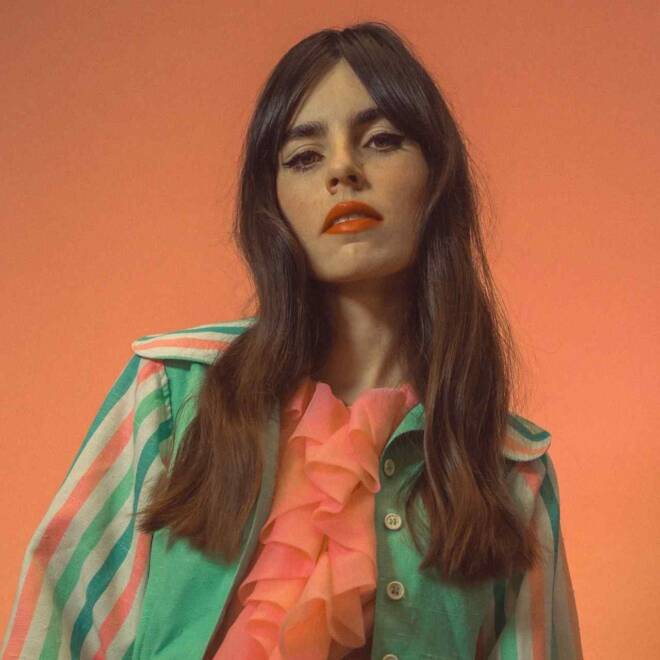 Hazel English - Shaking
---
Hazel English has been relatively quiet since the release of her stellar 2017 album Just Give In / Never Going Home. Awash in surf-rock instrumentation and sunshiny melodies, the album was a fun, carefree drive down the LA coastline. Now the Aussie-born Californian is stepping up her game—she's back with a new single, and it's bolder than ever. "Shaking," out today from Polyvinyl Record Co., shows her depth as an artist and ear for arrangement. Sharper percussion and full, more mature instrumentation take the track from the beach to the basement of the coolest club, where the crowd is full and everybody is dancing without judgment. The track has a continuous undercurrent of confidence, both in the energy and vigor of the instruments and in English's soft, swoon-worthy voice. "Get down on your hands and knees / Baby beg for me," she sings in a controlled, wispy soprano, embracing the subtle power of her femininity. Overall, "Shaking" is a battle cry for self-discovery and self-love, empowering listeners to live their lives to the fullest and embrace change.
—
Britnee Meiser
on November 6, 2019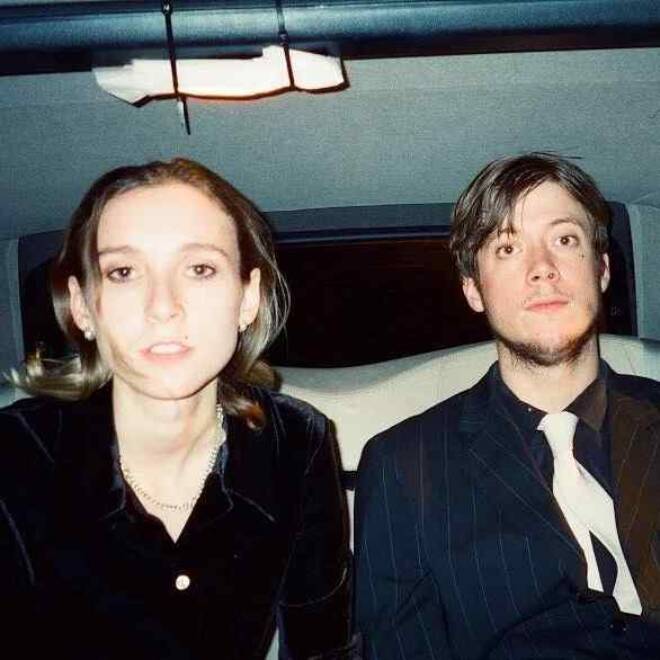 Sorry - Right Round The Clock
---
London-based outfit Sorry take a look at some of the things that send us into a head spin in their stunning new track, "Right Round The Clock." It's the first offering from their freshly announced debut album 925, which arrives next year. The project, steered by Asha Lorenz and Louis O'Bryen and accompanied by drummer Lincoln Barrett and bassist Campbell Baum, launches deep into how grand aspirations and the need to feel wanted can trap us in a whirling cycle of aimless direction. Lorenz and O'Bryen's straightforward, matter-of-fact delivery acts as a nice companion to the swaying, eccentric production that bounces in the background. As the duo announces in unison "I'm feeling kinda crazy / I'm feeling kinda mad / The dreams in which we're famous are the best I've ever had," you can feel their yearning to manifest something real and significant. This idea is further amplified in the music video for the single, directed by Lorenz and regular collaborator Jasper Cable-Alexander. While we try and maneuver through our individual realities, one thing is certain: Sorry is a creative force to keep an eye on. 925 is set to release in the spring of 2020 via Domino.
—
Meredith Vance
on November 6, 2019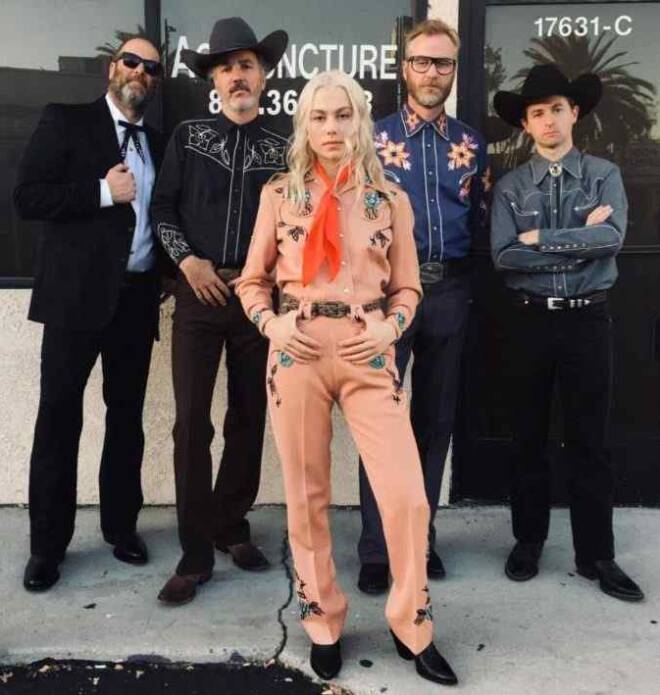 ​Matt Berninger & Phoebe Bridgers - Walking on a String
---
Matt Berninger of The National and Phoebe Bridgers team up to inject sincerity into the Netflix comedy Between Two Ferns: The Movie, directed by Scott Aukerman and starring Zach Galifianakis. "It always brings me back here / Into the garden by the hand / You've always had me walking on a string," they sing, mimicking the dynamic between host Galifianakis's production crew, portrayed by Lauren Lapkus, Ryan Gaul, and Jiavani Linayao, and their borderline abusive boss. While the lyrics convey the ways a tight-knit team can help each other through their messes, Berninger stated, "It's also just a love song between a spider and a moth." Given free reign by Aukerman to write a song for the film, Berninger and his long-time collaborator and wife Carin Besser penned lyrics that allow Bridgers' haunting vocals to shine; Walter Martin and Matt Barrick of The Walkmenround out your new favorite country band, Phoebe and the Spiders of Bars. "Walking on a String" appears at the 42-minute-mark as Galiafanakis makes a toast to his team, one of the rare vulnerable, intimate moments on an otherwise irreverent cross-country journey to produce the next great American talk show.
—
Ysabella Monton
on November 6, 2019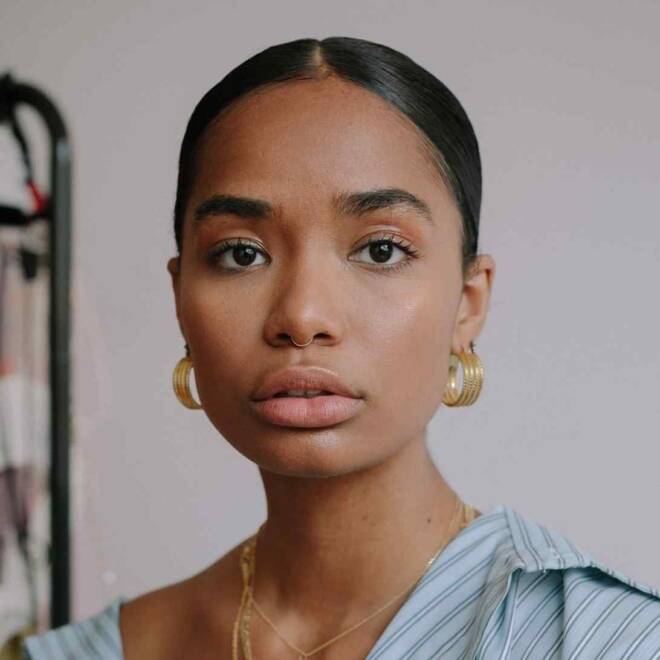 Elah Hale - Holding You Close
---
Singer-songwriter Elah Hale tells a story of love lost on her latest single "Holding You Close." Compared to other singles by the New York artist, this one takes on a more somber tone–delving deeper into the intimacies of a relationship with swelling vocals and melancholy piano. The song opens and eases itself comfortably into a swaying ballad that honors the end of the relationship with bittersweet words that sound warm coming from Hale's unique voice. Soft instrumentals cushion the blow of the inevitable parting from her lover, but in the end, she knows that even reminiscing about the good times won't help. "Holding You Close" is revealing, solemn, and soul-bearing–an exciting new piece for Hale's ever-expanding collection of songs.
—
Julie Gentile
on November 5, 2019