Buzzing Daily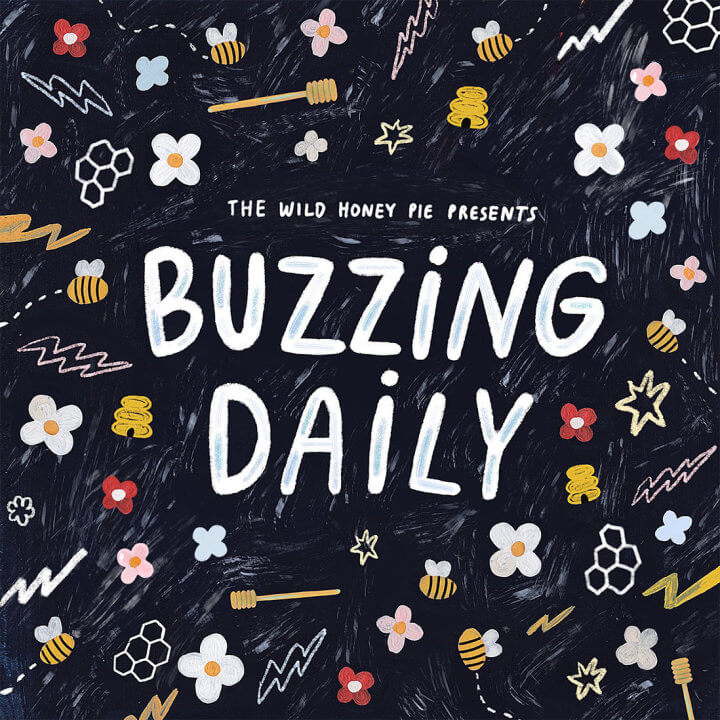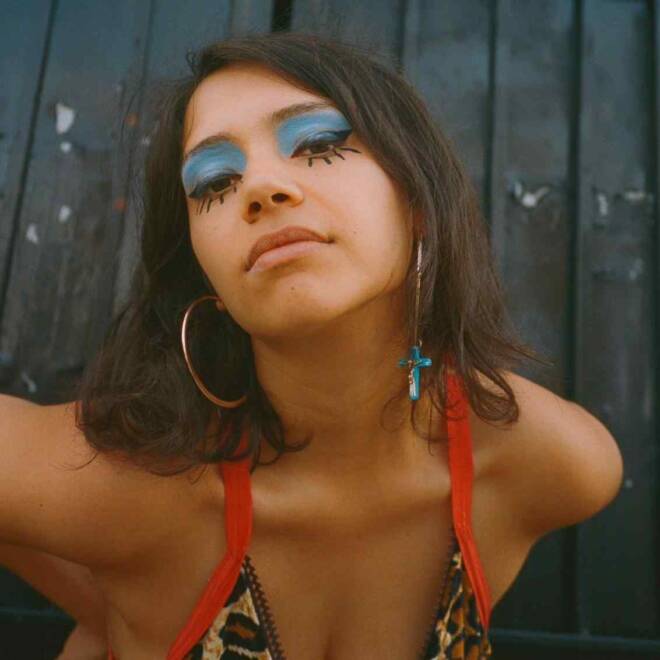 ​Angelica Garcia - Valentina in the Moonlight
---
Angelica Garcia's new album Cha Cha Palace operates across time and place in its explorations of tradition, identity and family lineage. Garcia, who is of Mexican and Salvadoran heritage, recently moved to Richmond, Virginia, but her upbringing in LA is central to her music—containing nods to the Mexican ranchera music that played throughout her home as well as the influence of her mother who performed as a mariachi singer. In "Valentina in the Moonlight," Garcia assumes the perspective of a young boy transfixed by a girl, Valentina, whose parents don't approve of their relationship. "Valentina in the Moonlight '' is based on an actual tale of forbidden love passed down through Garcia's family, and her powerful retelling chronicles all the desperation, pain, and hope that its narrator feels in his pursuit. The song is anchored in a moment wherein Garcia's subject gazes upon Valentina on a rooftop and fantasizes about the family he wants desperately to build with her: "I saw visions of your blood mixed with my blood / generations beginning with us." Garcia's soulful vocals tell of a couple that never was, but whose influence nonetheless persisted. The sentiment behind "Valentina in the Moonlight '' is present throughout the whole of Cha Cha Palace—that we keep things alive through the stories we tell.
—
Brittany Cortez
on March 13, 2020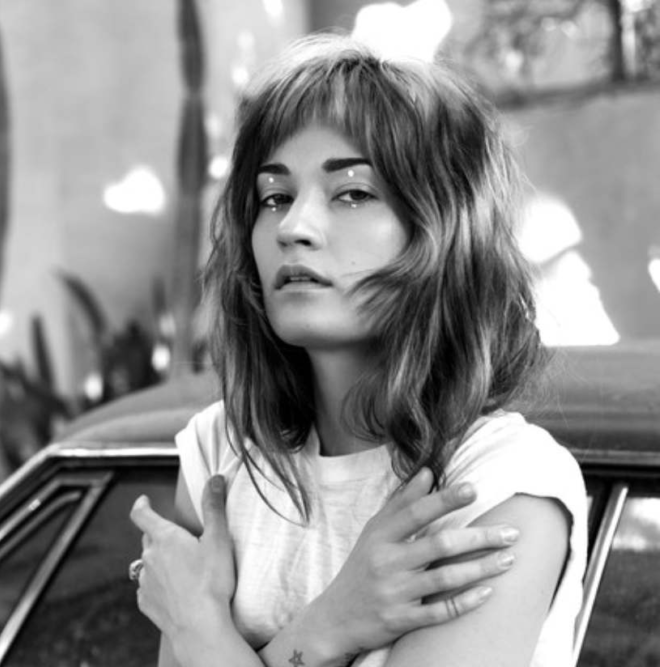 Lauren Ruth Ward - Water Sign
---
"Who the fuck is Lauren Ruth Ward?" reads the descriptive text teasing the 31-year-old American singer and guitarist's website. Ward is a firecracker, a Scorpio, a water sign. What do Maggie Rogers, Father John Misty, and Lauren Ruth Ward have in common? Their voices read like anachronisms, under-processed, floral, not limited to modernity or copying what came before. They make music that's difficult to place but electric to absorb. What's more, all three artists hail from Maryland, a state that isn't classically associated with rock music, and one that also happens to be where I grew up. On the Mason-Dixon line, this is a place where country music is charred with a rock sensibility, or in the case of Ward, rock is infused with a smokey folk flavor. Prior to moving to Los Angeles, Ward, who rocks Angel Olsen bangs and tie-dye hair, worked as a hairdresser in her native town of Baltimore. "Water Sign" is a song that you feel throughout your whole body. "I'm living in my personal hell / I don't need your ammunition / Everybody say 'Oh, I can tell' / Can only see my own vision," drawing out the last syllables into a growl. Ward sings of emotional volatility: being vulnerable to the moods and actions of people trying to swerve into her left lane. Single lines speak volumes, with punctuated pauses and Ward's sharp tongue ("I did it my sentence it was cruel but I finished it"). If you're in New York, don't miss Ward's upcoming show at Rough Trade in April.
—
Corinne Osnos
on March 12, 2020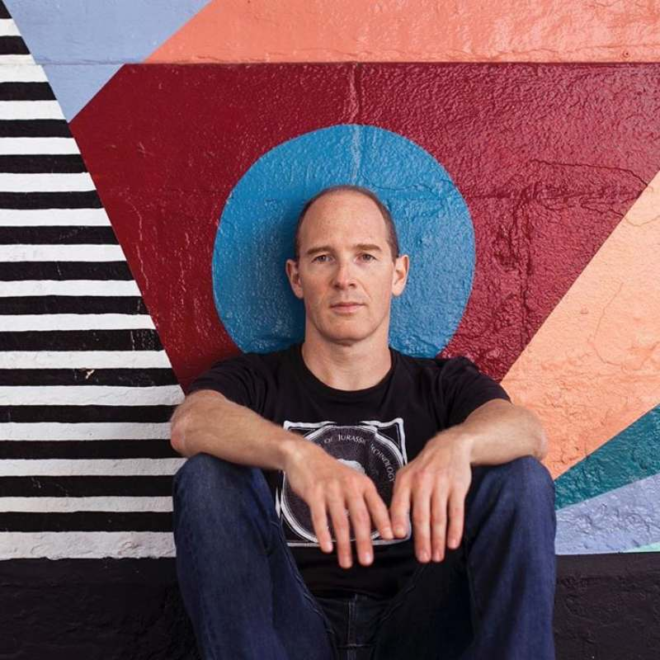 Caribou - Magpie
---
"Magpie" comes towards the end of Dan Snaith's first album as Caribou in over six years—a vibrant, well-rounded collection called Suddenly—and the fact that such a subtle, dreamy track stands out says a lot about it. Like all respected electronic artists, Snaith has a unique and intimate relationship with sound. You can hear that every audio track he loops and stacks is chosen and crafted carefully, but it's the way they interact—and the feelings they elicit—that still makes Caribou a special project fifteen full years after it first started. "Magpie" starts out sounding like a calm, muffled robotic dream, so when Snaith comes in on vocals it feels like you're starting to wake up, well-rested, in preparation for an important day. Snaith's vocals sound humble and comfortable among the blips and twinkles he pillows them with, but soon—about a minute and a half in—the earplugs are out, the bass is up, and you are eventually led into the day with a heavenly keyboard solo that closes the track. "Magpie" feels short and sweet, but I guess that's not surprising. After all, doesn't each day's moment of waking feel fleeting?
—
Karl Snyder
on March 12, 2020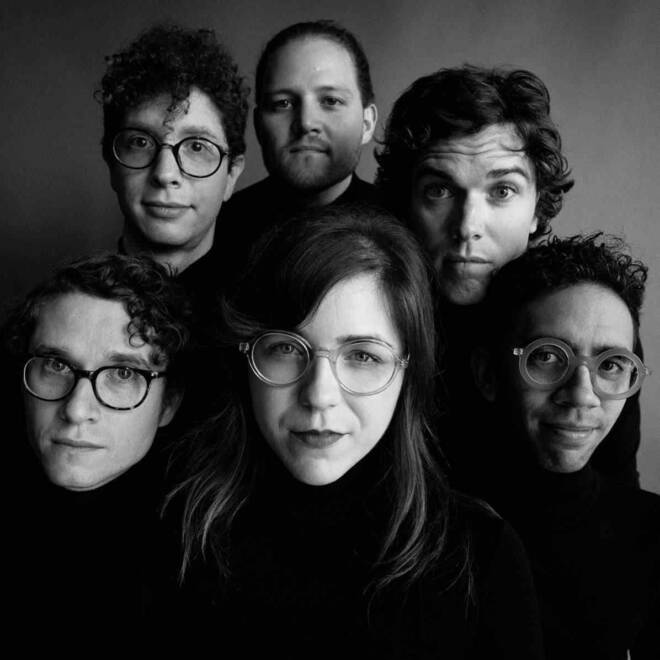 Sweet Crude - Sun Sept
---
Known for drawing inspiration from the street music and culture of their native city of New Orleans, Sweet Crude creates songs that deftly merge their culture's unique Cajun elements with indie pop and rock. Like their hometown, Sweet Crude's songs are vibrant and colorful, flush with energy, spirit, and adventure. The band's latest single, "Sun Sept," continues to exude these key characteristics, while also representing the natural next step in their sonic progression, as they deliver an expansive, sprightly track that's made for moving, shaking, and singing along. Loaded with feel-good harmonies, the song has a fresh spontaneity that's passionate, contagious and hook-filled. It's tight, lively rhythm and steady, strong percussive elements are ear-worm worthy, while the track's exuberant chorus and echoing melodies are both mood-enhancing. "Sun Sept" is quite literally brimming with joy, and Sweet Crude is daring you not to smile and bop along.
—
Tom Gallo
on March 12, 2020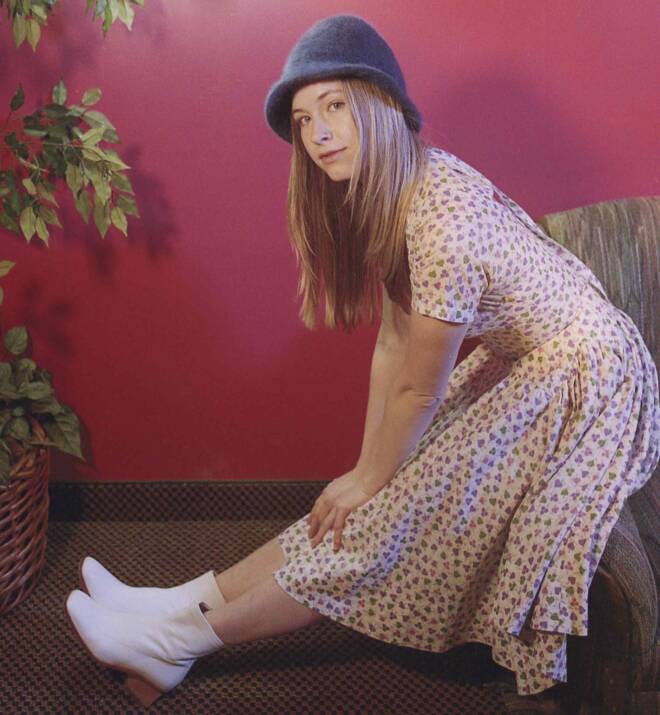 Kate Bollinger​ - A Couple Things
---
Kate Bollinger sinks into a contemplative mindset in her latest single "A Couple Things." Flowing through mellowing electric guitars, velvety keys and gentle drums, she explores the concept of failure, but in a way that makes it feel as though even if she did, in fact, "Fuck up a couple things," the world would still be okay. With a shrug of the shoulders, she sings to someone who used to overcorrect her flaws, while basking in the freedom and fear of finally letting go. This smooth indie-folk-pop track, which is the second single following the release of Bollinger's latest EP I Don't Wanna Lose, maintains the balance between vibey and insightful that this thoughtful songwriter has established in her previous work. "A Couple Things" is a compelling continuation of this style that is sure to satisfy longtime listeners and newcomers alike. Photo by Michael DeCristo
—
Julia Davis
on March 11, 2020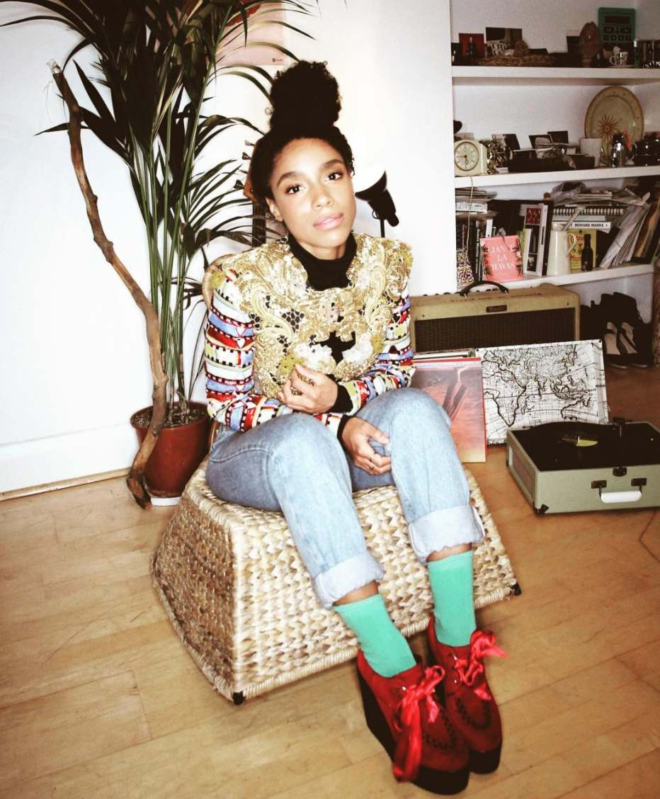 Lianne La Havas - Bittersweet
---
"Bittersweet" is Lianne La Havas' first solo studio single since her 2015 album, Blood, and her fans should be pleased. While her vocals make this track feel like standard La Havas fare, it's decidedly more retro than her previous releases. Ironically, this helps to update her music for 2020. The lyrics paint a brooding, cinematic picture of classic long-distance relationship struggles over a heady, swaying, soul groove. La Havas starts out singing in her lower register. Her soft, honey-sweet voice has a lullaby effect on the listener. In all her trademark sultriness, she croons: "Bittersweet summer rain / I'm born again / All my broken pieces." She then repeats, "Bittersweet summer rain / I'm born again," this time an octave higher, immediately intensifying its meaning. La Havas continues to vocalize, delivering what she's best known for: a powerful, well-trained belt with a slight grit around its edges. In the second verse, she returns to the lower octave, lulling us back to a still, urban coolness. Once again, the siren has us fooled. With a slight growl, she sings, "This shit's goin' nowhere, baby," snapping us out of our dreamlike state. By the second chorus, we're elevated once again, empathizing with her agony. The aptly titled "Bittersweet" pairs well with a dark and restless summer day, watching the world go by through rain-streaked window panes.
—
Karyna Micaela
on March 11, 2020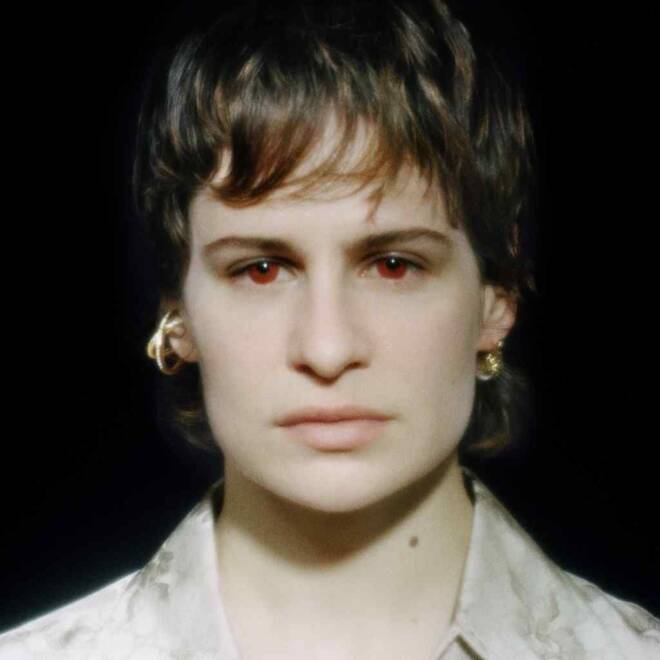 Christine and the Queens Feat. Caroline Polacheck - La vita nuova
---
Héloïse Letissier, or simply known as Chris, of Christine and the Queens, continues to release music that feels uniquely in tune with her own introspective search and identity. Almost as a sequel to last year's success on Charli XCX's hot track "Gone," Chris follows up this year with "La vita nuova," off her newest EP of the same title. The track is a sleek, sexy duet that features singer-songwriter and producer Caroline Polacheck. "La vita nuova" has its roots in both electronic and theatrical pop and creates harmony within the different energy of their voices—Letissier is high and pent up in conversation while Polacheck is warm and dark. Lyrically, they weave in and out of Italian and English, with the words they sing conjuring up longing for touch and love. It brings the track a bodily quality that comes to a climax during the instrumental breakdown at the very end. Chris will play a few festivals in Europe over the summer, but in the meantime you can listen to La vita nuova, streaming now.
—
Julie Gentile
on March 11, 2020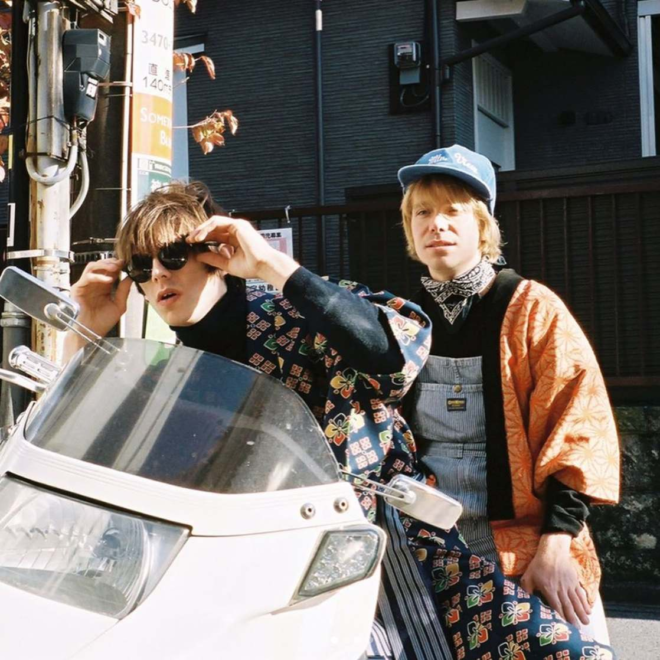 Papooz - Figs and Gorgonzola
---
Never failing to create a bright and breezy scene, Papooz's newest release "Figs and Gorgonzola" is a crisp spring day in Paris. The French duo paint a picture of nostalgia chronicling the time spent with lovers, babies, orchids, and views of the park. It's bittersweet, acknowledging the growth in a relationship, but missing the spark there used to be. Just as figs and gorgonzola are two distinct flavors, they still mesh together and "melt in your mouth." The relationship described in the song is experiencing a lull or a difference, but nonetheless it continues to work. This moment of relatability is transformed into a sweet sound you'll want to sway to. Ulysse Cottin on lead guitar and vocals sings: "I still love you but I wanna / Get back to the old days when we glowed in the dark / I'm hooked on forever / It's written on my heart."
—
Bailee Penski
on March 10, 2020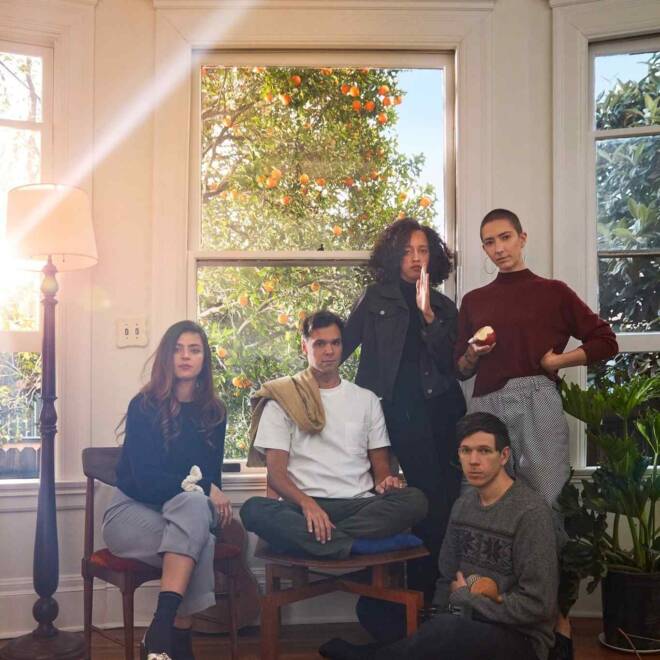 Dirty Projectors - Overlord
---
There's something a little daunting about the concept of Maia Friedman's angelic voice singing the word "Overlord" several times in two-and-a-half minutes, but the reality is actually much better. For their first single in two years, Dirty Projectors comes back with a sunny single reminiscent of a radio single we might hear in the Summer of 1998; Friedman's beautiful voice singing over a simple acoustic melody, while still tackling tough topics. "Overlord" kicks off with an inner dialogue plea appropriate for, and thought by so many through the seemingly endless election year, "Please don't yell at the train / just get aboard." The politician wants us to all strap in and stay quiet. Never mind we all might be feeling afraid. Other common desires between citizen and candidate are addressed, but for listeners, the relatable subject matter never becomes tense. Friedman makes us feel like we're sitting with our friends over a cup of coffee while endlessly lamenting possible outcomes to a crucial election and facing its potential reality because we know "Those who stay behind / will be left on the shore," and, as she continues in the chorus, the elected leader will inevitably ignore our concerns by begging us to believe "Good outweighs bad / as we approach perfection." Dirty Projectors are currently on tour.
—
Taylor Hodgkins
on March 10, 2020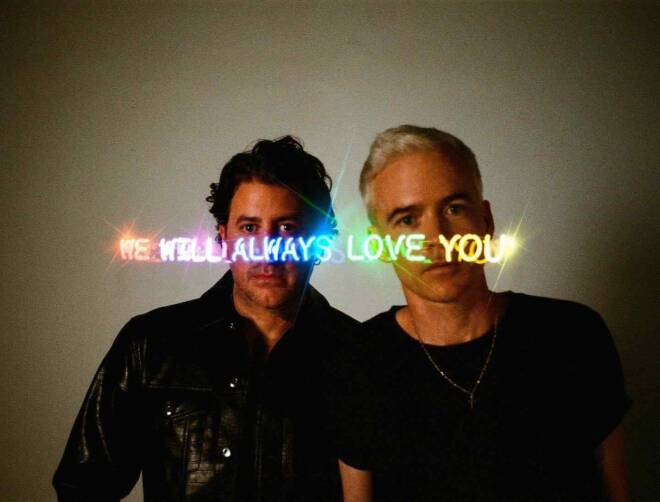 The Avalanches feat. Blood Orange - We Will Always Love You
---
With releases that span at most 16 years apart, Australian band The Avalanches take their time carefully crafting music that feels both grounded and out of body. And their newest single "We Will Always Love You" is just that. The track begins with a sample from Smokey Robinson, tripped out and mixed to introduce a cosmic energy to the song. Additionally, Blood Orange (aka Dev Hynes), contributes soft lyrics that are delivered in both spoken-word and Hynes' gorgeous falsetto. The hook samples the iconic "Hammond Song" by The Roches, pitched higher for a haunting feeling that takes you floating out of your body as the track comes to a close. "We Will Always Love You" will keep you cozy, contemplative and hopeful through these remaining winter nights, as we prepare for the fabulous spring weather we've all been waiting for.
—
Julie Gentile
on March 10, 2020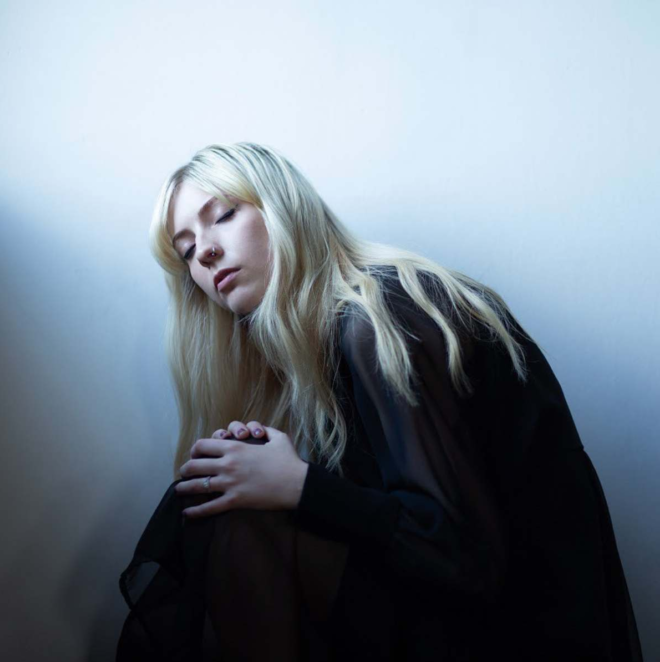 Ellis - Embarrassing
---
Contemplate the nuances of shame with "Embarrassing," the second release off the self-proclaimed emo dream-pop artist Ellis' new album, Born Again. In this deeply confessional slow burn, the Ontario-based artist turns her gaze inward to address the feeling of embarrassment, deviating from the beaten path towards a much harder truth; sometimes we feel shame because we should. This synth-forward, dreamy track is no pity party, it's a promise to be better in a remarkable coming to terms with accountability. Making concessions like "maybe you were right when you said I love to play the victim" Ellis displays a maturity and self-awareness beyond her years. Despite its vulnerability "Embarrassing" is full of defiance and strength, using a feeling we so easily look away from or blame others for as a tool for growth and self-forgiveness. The purposeful drumbeat and unhurried guitar move steadily towards a power ballad climax and in the closing refrain Ellis repeats in her honey-sweet voice, "some things should be embarrassing" over and over as a reminder not just to herself, but to her listener as well. Born Again is out on April 3 via Fat Possum Records, and be sure to catch Ellis on her North American tour while you can.
—
Shasha Léonard
on March 9, 2020