Buzzing Daily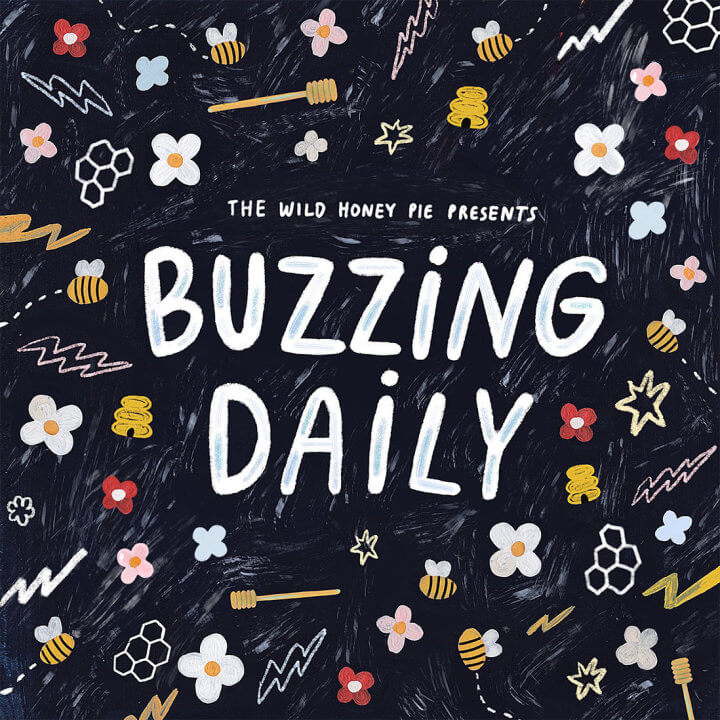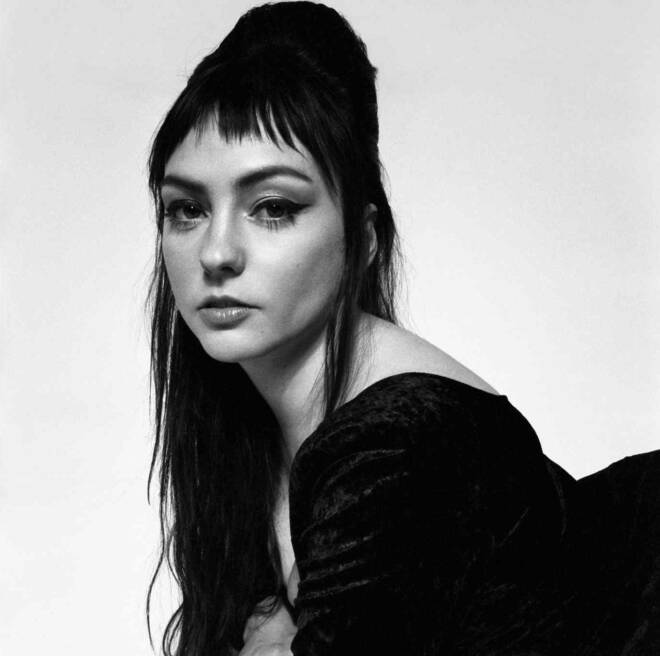 Angel Olsen - Lark
---
Angel Olsen wrestles with the past and tries to locate some level of clarity in her recently released track "Lark," the second single off her forthcoming record Full Mirrors. Olsen paints a poignant picture of trying to navigate the idea that change is actually not something to run from but to accept and understand in order to push you toward who you're meant to be. Her singular, concise voice flows through the fragmented arrangements focusing in on more tender, intimate moments before exploding alongside a set of complementary strings. The six-minute and eighteen-second offering acts as an anthem of self-realization, where Olsen decides that you can't compromise what you want in order to please someone who only loves a certain version of you. She progressively radiates a darker tone as she makes her dynamic stance, "You say you love every single part / What about my dreams? / What about my heart? / Trouble from the start / Trouble with the heart." As the heightened instrumentations slowly scale down, Olsen departs from the idea that her goals aren't worthy enough to pursue and recognizes that the only way to move forward is to be true to herself. Full Mirrors is officially out on October 4 via Jagjaguwar.
—
Meredith Vance
on September 26, 2019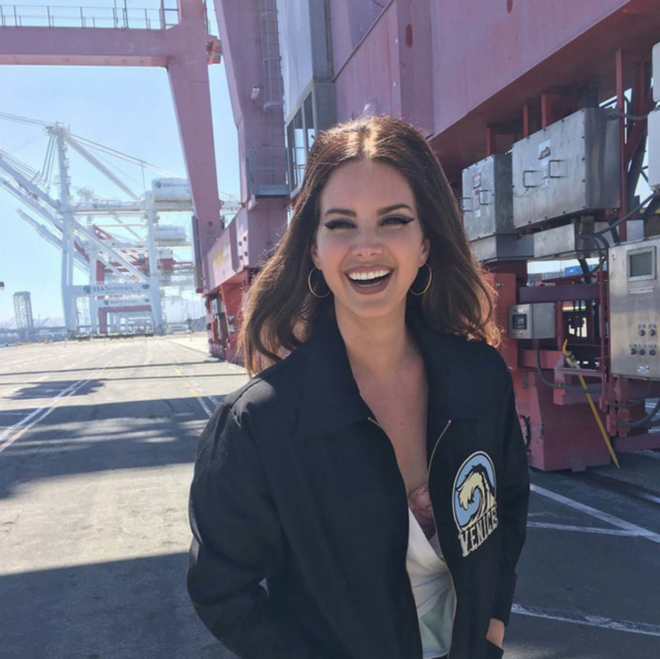 ​Lana Del Rey - Cinnamon Girl
---
Lana Del Rey released her sixth album Norman Fucking Rockwell! at the end of August via Interscope Records and has once again proven herself to be an insightful, eloquent songwriter. Del Rey offers up her unapologetic observations on love, the maze that is human emotion and the communication breakdown that everyone seems to have on a daily basis. One track in particular that grabs your attention is "Cinnamon Girl", which details the cycle of a caring, but unhealthy relationship. The delicate piano kicks things off and softly rings as Lana's melodic, longing voice begins to build before you're engulfed in pools of light, cinematic layers of synth. She poignantly recaps her desire to connect, "All the pills that you did / Violet, blue, green, red to keep me / At arm's length don't work / You try to push me out / But I just find my way back in." As the song comes to an end, we get a dose of swirling instrumentation—leaving room to conclude that maybe Del Rey has found some sort of closure. There's no sugarcoating or beating around the bush, which is a consistent element of the album as a whole.

—
Meredith Vance
on September 25, 2019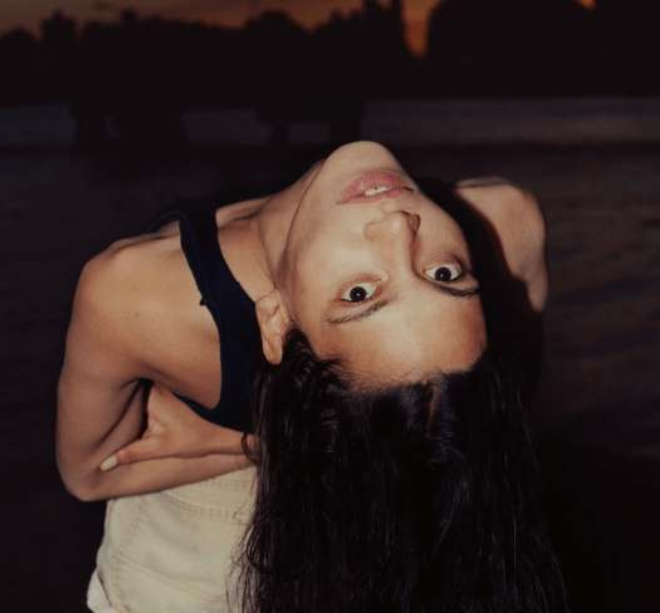 Okay Kaya - Ascend and Try Again
---
Okay Kaya's newest single, "Ascend And Try Again," is intimate and ethereal. Like lounging on a cloud or floating underwater, the weightless, jazz-inspired arrangement is lush with reverb and rich instrumentation. A steady, intricate guitar line along with Norwegian-born Kaya Wilkins' breathy, dreamy vocal are the moody center of the song. The light plucking and repetitive lyrics, "ascend and try again," reflect the emotional power of the minimalist melody, and the added harmonies serve to further emphasize that theme. The arresting lyrics, simple and straightforward, were adapted from a scuba diving manual and double as a meditation on life. "Ascend And Try Again" is a hauntingly smooth, sonically rich slow jam.
—
Britnee Meiser
on September 24, 2019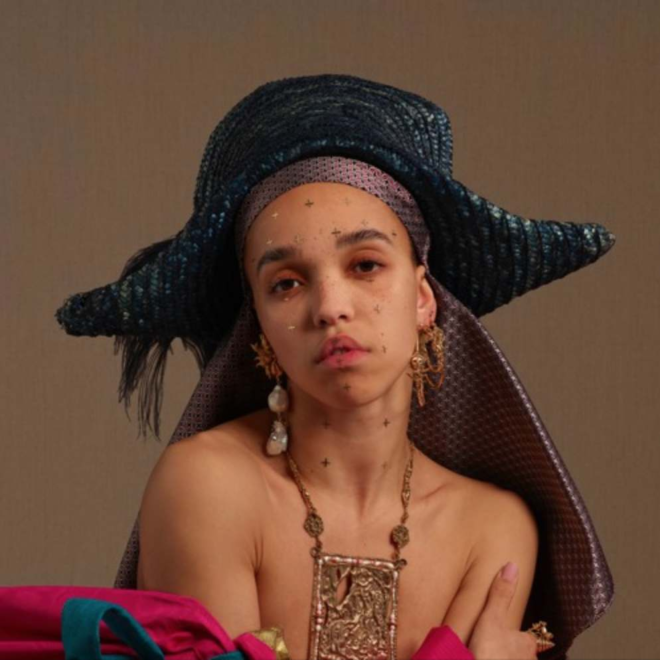 FKA twigs - holy terrain
---
"holy terrain" marks FKA twigs' second single leading up to her much anticipated sophomore album, Magdalene. The trap-gospel positions twigs at the center of her own creation story as she attempts to find a man to stand by her in a world marked by the tragedy of sin. "Take me to a deep river / Steal a kiss when I'm lost in the mist" equates the new relationship to a baptismal rebirth. In conversation with her is Future in the role of her lover atoning for his past failures. He needs her to "Pray for my sins, make me stronger where I'm weak." "I love when he gets emo," twigs said of Future. "It's just so beautiful when he opens up." Production is led by Skrillex's prowess and the ever-ubiquitous Jack Antonoff, who are both credited as co-writers though the story is twigs' own. Having recently experienced heartbreak she described as "all-encompassing," twigs has also been forthcoming about laparoscopic surgery in 2018 that caused her to "doubt if my body would ever feel the same again." "holy terrain" proves that she has found power and respect in her body once again. Magdalene is due out October 25 via Young Turks.
—
Ysabella Monton
on September 24, 2019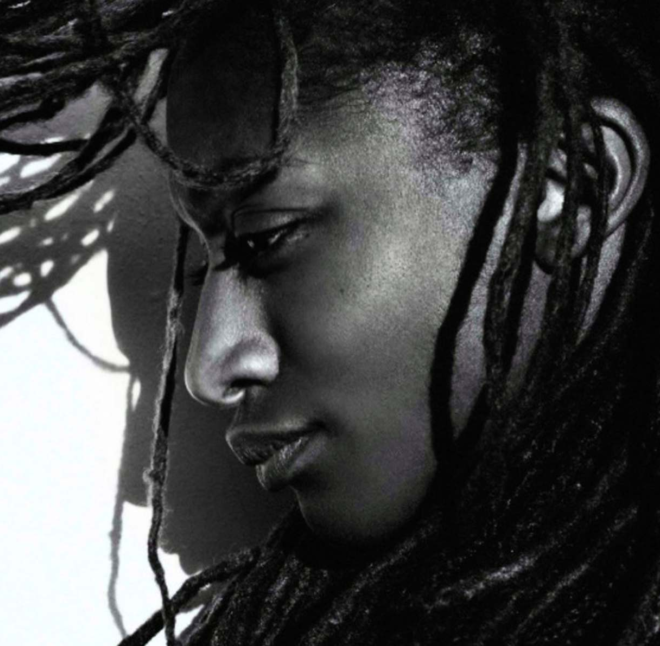 ALA.NI - Sha La La
---
After releasing her debut album, You & I, in 2017, ALA.NI's listenership went international, spreading from France to Germany to Turkey to the United States. The genre-defying singer was born in London and is currently based in Paris and after two years, she is releasing her second album. The lead single, "Sha La La," provides a stunning and delicate example of all of ALA.NI's signature traits. The track is mainly made up of vocals—typical of the artist, who typically favors a cappella or the slightest hint of instrumentation. Her voice can do anything; it reaches high and clear, drops to low and rumbling, and acts as percussion when needed. The effect is accomplished through an intricate layering of countless vocal tracks, so everything you are hearing is pure ALA.NI. Similarly, her lyrics are earnest, telling exactly what she is feeling: "All you told me really was a lie / It hurt me / Darling, you hurt me." The song tells us a story of betrayal and walks us through the break-up and the struggle to move on. The melody, however, is upbeat and airy and the few instruments that are introduced are understated, bobbing contently along with the vocals. The juxtaposition leaves a wistful and bittersweet mark, as do her final, lovesick lines: "If I see you at a party / just dance with me / say you'll still dance with me." "Sha La La" is the first taste of ALA.NI's upcoming sophomore album, ACCA.
—
Brigid Moser
on September 24, 2019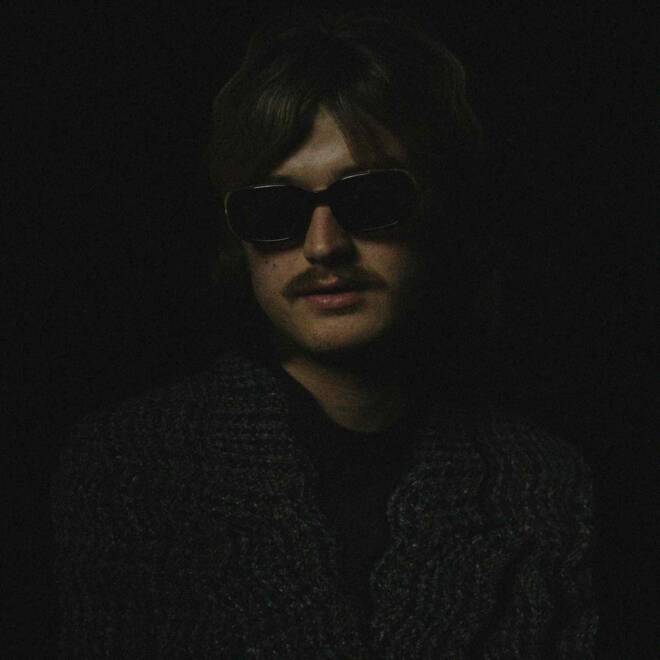 Djo - Roddy
---
For those of you who knew Joe Keery before he became Steve Harrington, his stellar and innovative musicianship will be of no surprise. For those of you who didn't, let me introduce you to Djo (Keery's newest moniker). The first single released off of his debut album Twenty, Twenty was a gem named "Roddy"—a tune that you'll catch yourself grooving to immediately. Keery's voice floats effortlessly over the psychedelic instrumentation. Wanted or unwanted change can have a tumultuous effect, this is the story Keery shares: "We're ending retrograde / I told you mistakes were made / We're in retrograde." The single keeps your attention with often unexpected ornamentation and tasteful use of vocal effects. "Roddy" will surely be stuck in your head for days.
—
Sophia Theofanos
on September 23, 2019
​Kirsten Izer - One Year
---
Brooklyn-based Kirsten Izer's debut single of 2019, "One Year," is a raw and evocative exploration of toxic love and lingering loss. The minimal arrangement consists only of a hazy electric guitar and Izer's cool, smoky vocals, but its intimacy is what makes it powerful. Her sound's moody, grunge-rock center relies on the emotion in her delivery, and Izer doesn't disappoint. Dreamy layering effects amplify her impressive vocal range, drifting from dark and angst-ridden to light and ethereal quickly and easily. The lyrics, gripping and relatable, make plain the pain and longing of the instrumentation: "It's our one year anni / But you don't love me / You were never one for vulnerability." The stripped arrangement allows you to focus on the lyrics, honest and heartbreaking, and lose yourself in the song's lush dreamscape of sounds. "One Year" is hauntingly lovely.
—
Britnee Meiser
on September 23, 2019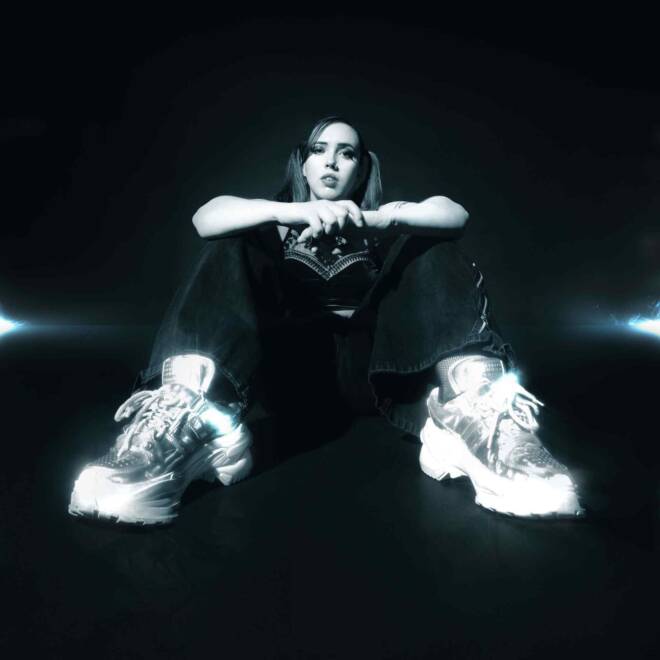 Soccer Mommy - Lucy
---
Soccer Mommy's Sophie Allison explores her dark side with new single "lucy." The title nods to the devil himself, but instead of admiring the evil as she has in the past, Allison seems warier this time as she sings "He'll touch you and burn you / And break you down to your core / Succumbing to evil / I thought I was something more." The guitar on this track is a little sharper and off-kilter than what we have heard from Soccer Mommy in the past, but it still fits within the sound they've cultivated. Allison's slightly disinterested tone pairs well with with the chorus as she somberly begs, "oh lucy please / quit taunting me." It sounds like she may have already given into lucy albeit reluctantly. "Lucy" is the perfect next step in Soccer Mommy's constant progression towards a heavier sound.
—
Corey Bates
on September 20, 2019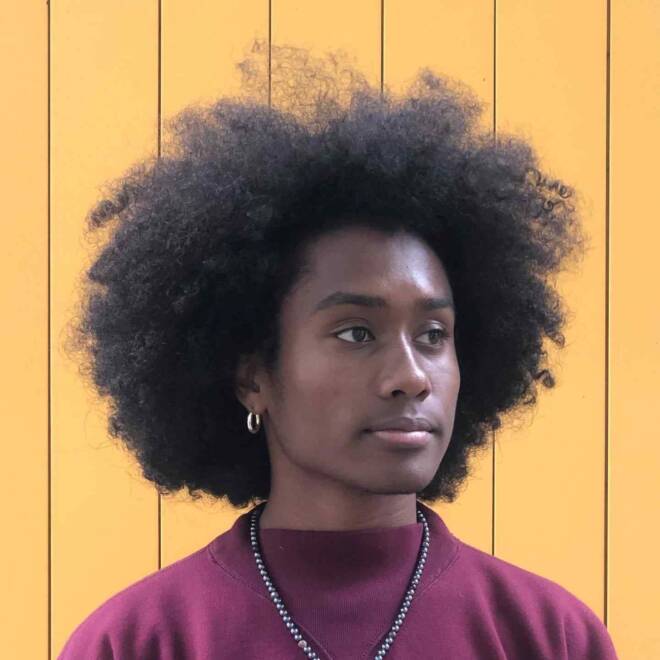 Jelani Aryeh - The Garden
---
Hop in the car, roll the windows down, and be transported back to warmer summer days with Jelani Aryeh's new track "The Garden." With the perfect blend of R&B and bedroom pop, this dreamy tune will have you hooked and wanting to hear more from the San Diego artist, whose musical influences include BROCKHAMPTON, Frank Ocean, Rex Orange County and Childish Gambino. His heartfelt lyrics, refined electronic production and catchy hooks make it hard to believe Aryeh is not yet 20 years old. Since the release of his debut EP Suburban Destinesia in 2017, Aryeh has dropped multiple singles, all of which have the same alternative suburban-pop vibe that is unique to his sound. If you love his music as much as we do, catch Jelani Aryeh live at Chelsea Music Hall on Thursday, September 26 alongside beabadoobee, Gabriel Black and KennyHoopla.
—
Dana Schwartz
on September 20, 2019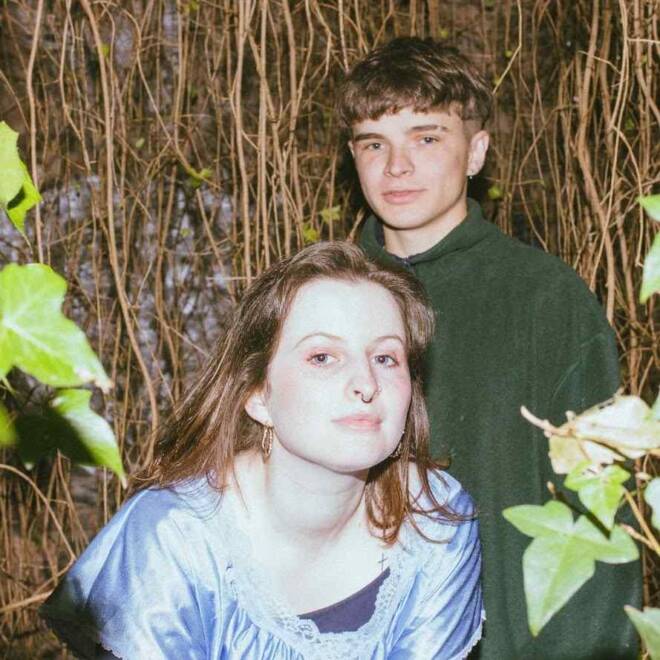 ST.MARTiiNS - My Girl
---
"My Girl," the newest single from Scotland-based indie-pop duo ST.MARTiiNS, is easygoing and smooth. With a catchy melody and a nice, breezy groove, the track is the definition of chill vibes. Muffled percussion helps the song feel comfortable and close, reminiscent of loose dancing in a tight space with somebody you love. A psychedelic bass sets the beat while cool, wavy guitars lower the lights, casting the arrangement in a dreamy, atmospheric glow. Clear production accentuates vocalist Katie Lynch's unique, velvety vocals as she sings about the ups and downs of female friendships. "My girl" is luscious and fun—the perfect track to help you transition from summer to fall.
—
Britnee Meiser
on September 20, 2019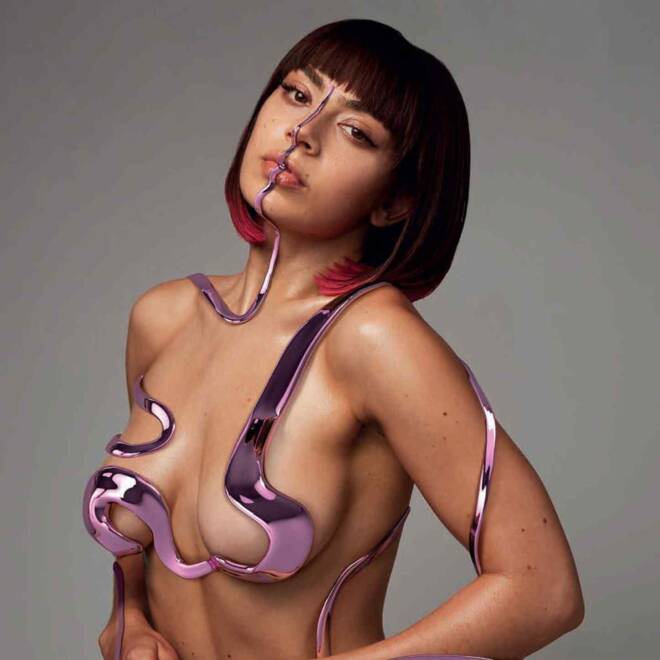 Charli XCX - Official
---
While known for her futuristic production and stories of extravagant parties, British pop aficionado Charli XCX reaches new heights on "Official," a love letter to the person you're with when the party's over. She seems embarrassed to broach the idea of going official, toeing the line of hope and fear. "Look at us, isn't it obvious?" she asks: though she shouldn't have to, for someone as bold and brash as Charli, showing her emotional side is a terrifying concept. "Is it so dangerous? Is it so complicated?" Simple keys and a luminescent synth build in the chorus put her fragile vocals at the forefront, with the touch of autotune acting as a final barrier to protect her from feeling fully exposed. The song's earnest bridge is its highlight, as she insists, "Maybe the sky might not always be blue / All of my wishes will never come true / It doesn't matter 'cause I'm here with you." Long-time collaborator A.G. Cook pushed to have it on her new record—Charli assumed people would hate it and that they'd be like, 'Why is she doing that?'" While it seemed Charli XCX could only shake up pop conventions by getting weirder, stripping things back turned out to be the most gratifying surprise of all.
—
Ysabella Monton
on September 19, 2019