Buzzing Daily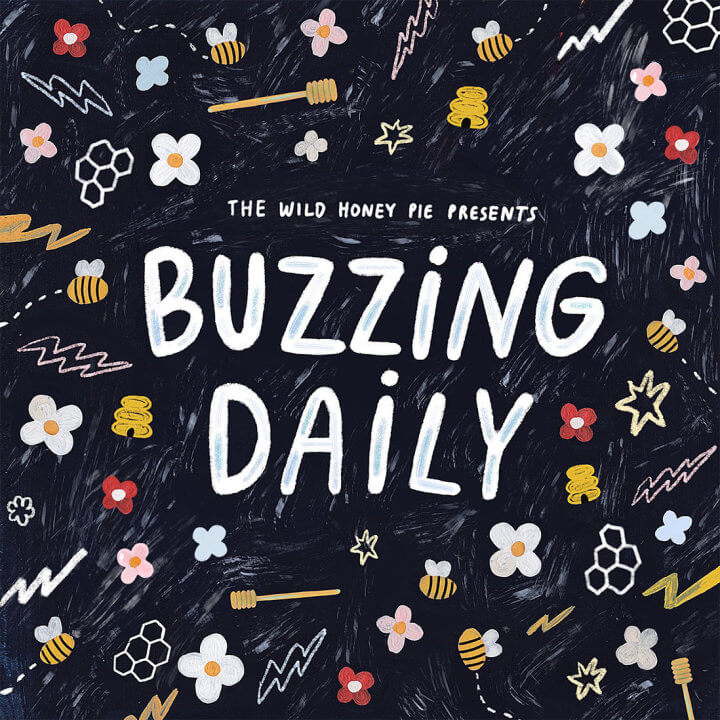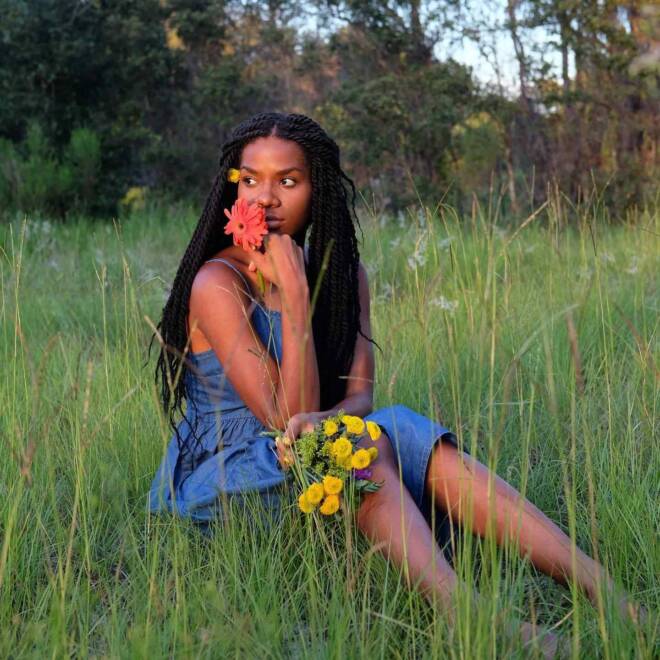 Aisha Badru - Soil's Daughter
---
Lull yourself into a deep state of relaxation with indie-folk artist Aisha Badru's new single, "Soil's Daughter." Reflective and peaceful, the track's hypnotic ambiance is the perfect way to unwind for sleep or to ease yourself into a new day. It's also one of Badru's most mature and unique tracks to date. The minimal arrangement emphasizes the song's raw emotional pull; with nothing more than airy backing synths to support Badru's light, lovely vocals, "Soil's Daughter" relies heavily on the strength and clarity of her words, and she does not disappoint. Equally wispy and gripping, Badru sings with a quiet sort of power that mimics the wisdom of the ages. Through her lyrics, she lays herself bare in search of truth: "Now down by the water / She told me I am the soil's daughter / And although I look just like my father / My roots, they extend much farther." Spiritual and soft, "Soil's Daughter" is a transcendent piece of songwriting that also acts as a meditation on life.
—
Britnee Meiser
on December 11, 2019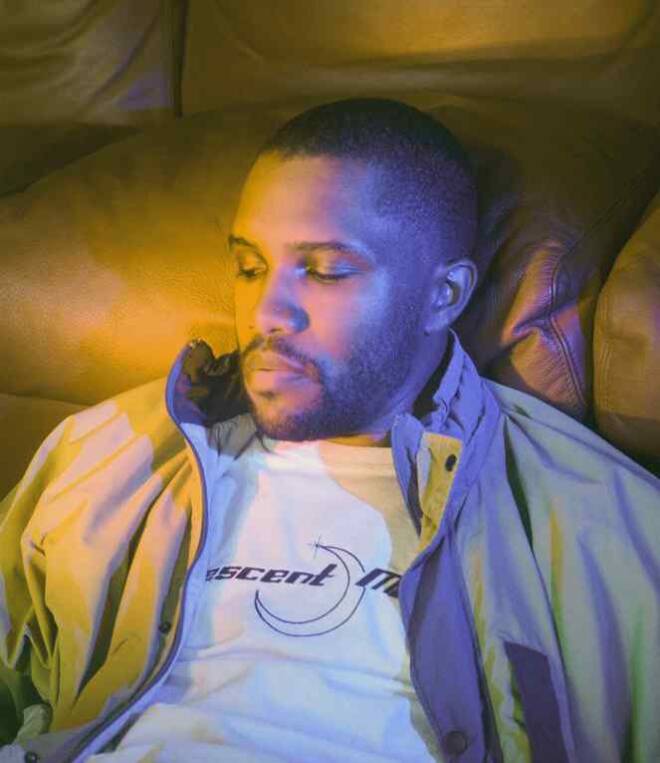 Frank Ocean - DHL
---
Hypnotizing listeners back into his universe yet again, Frank Ocean returns with highly hyped new single "DHL" from the artist's first studio album release since 2016. The track dropped unannounced at the end of Ocean's most recent blonded RADIO session, giving a taste of what is rumored to be a thirteen-track LP. Ocean teams up with electro-house producer Boys Noize on "DHL" and delivers swirling sounds and carefully casual lyrics. The song begins with his signature, stylized ambient noise—reminiscent of a more somber, slow version to the introduction of "Nikes." He raps about a lover, things he's bought, and attending fashion week in camping gear, "Look like I'm dressed for a hike / But I really look like I'm in Paris." A mundane tone, almost droning, takes over the beats of the song and paints a portrait of Ocean in his day to day life—as normal as it can be. Following the announcement of "DHL" came the news of two other singles, "Cayendo" and "Dear April." Both were premiered at Ocean's new club PrEP+, where the artist played some remixed snippets. Both old and new Frank fans alike can look forward to new content being released in this era of activity.
—
Julie Gentile
on October 31, 2019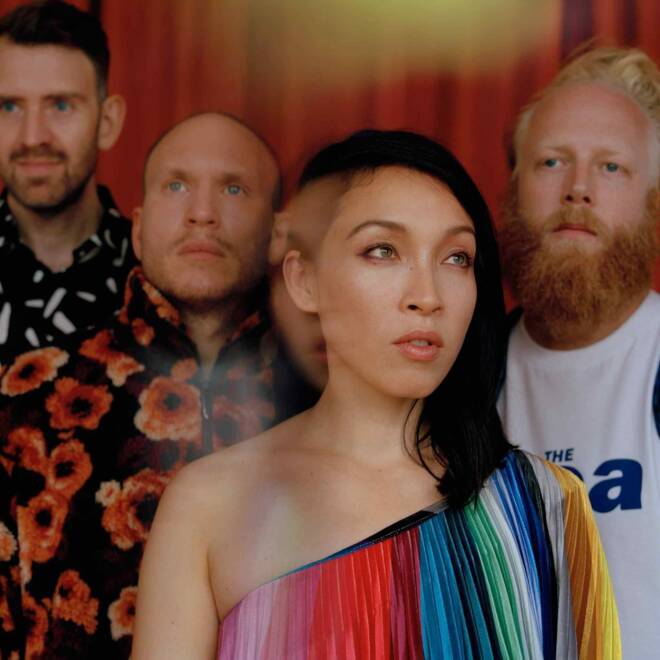 Little Dragon - Tongue Kissing
---
Explorative and bright, "Tongue Kissing," the new single from Swedish indie-electro band Little Dragon, is a genre-busting bop that encourages listeners to live boldly and dance like nobody's watching. As sensory as a 70s disco party, the arrangement is dynamic and delightfully unexpected. Instruments from all genres merge together seamlessly: a bellowing, retro bass, electronic keys, and a cool, bendy guitar line make for a laid-back groove with a nostalgic edge. Muffled but sharp percussion keeps a steady, pulsing beat that nearly forces you to get up and move, and keeps your attention throughout the entire unconventional arrangement. Most notable of all is frontwoman Yukimi Nagano's distinct, otherworldly vocal. She sings the chorus over twinkling synths, a repeated "Tongue kissing / Tongue kissing now," and suddenly you're hypnotized. You won't be able to get the words out of your head for hours, but the song is so good, it's worth it.
—
Britnee Meiser
on October 30, 2019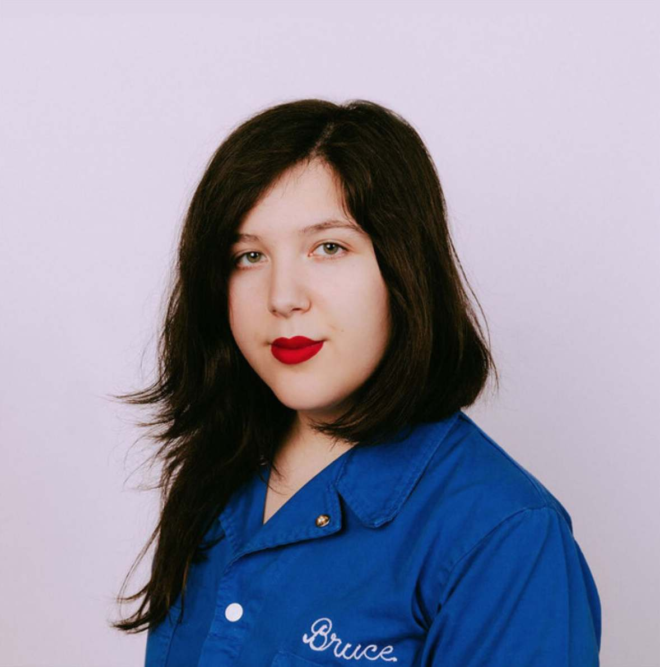 Lucy Dacus - In the Air Tonight
---
One of our resident spooky queens strikes again with a Phil Collins cover that kills. Lucy Dacus recently put out a gorgeous cover of "In the Air Tonight" and it's equally as nostalgic as it is original. Dacus' take on the legendary pop hit is sultry (her vocals taking the reins) and still heavily '80s influenced. This single release is part of a series of releases Dacus has put out in the last few months in preparation for an EP dropping November 8.
—
Hannah Lupas
on October 30, 2019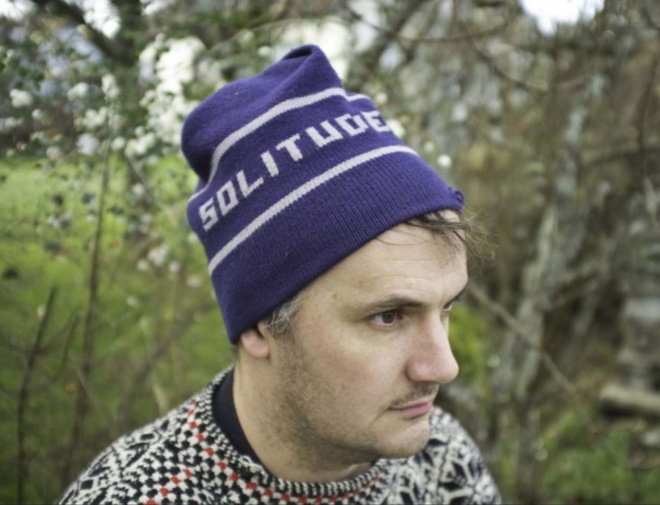 Mount Eerie - Love Without Possession feat. Julie Doiron
---
Mount Eerie and Julie Doiron have reunited to deliver their second record together entitled Lost Wisdom Pt. 2, which arrives next Friday. The project is the follow-up to their 2008 release Lost Wisdom. The duo reintroduces themselves with the first single "Love Without Possession," offering up a broadened standpoint about what it means to love. Phil Elverum and Doiron gently explore what can lie beneath pain and loss with poignant words that ride along soft acoustic strumming. While there may be moments that consist of a small amount of helplessness, there is also hope and the sense that a new beginning might not be something that's completely unattainable. Their calm, clear voices float along as they reflect on what a good next move might be, "Watch me while I churn / Still holding this love for you / Without a thing to do / But try to live / In this uninvited liberation / Without a home in your life or heart." The question of where you go when you feel lost is a persistent one, but also not one that anyone truly faces alone. Lost Project Pt. 2 is officially out on November 8 via P.W. Elverum & Sun.
—
Meredith Vance
on October 30, 2019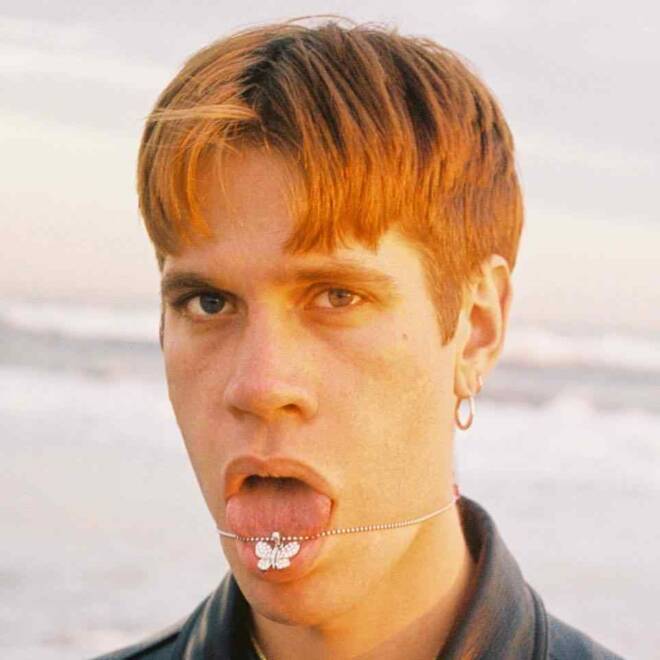 Porches - rangerover
---
In Porches' newest track, "rangerover," Aaron Maine creates a portrait of astonishing clarity from pieces of blurry photographs. Each verse begins confused, and even syntactically out of order, ("Julie, rangerover, she's riding it…") but then manages, with a slow jog, to catch up with itself by the ending image of solitary stillness ("When you close your eyes, all you see is her face"). As the chord progression gradually ascends throughout the song, every aspect of the instrumentation feels equally likely to energetically burst or slowly collapse, from the terse echo of the 80's snare to the lethargic tension in the synth parts. Meanwhile, the insatiable tone of Maine's vocals is beautifully complemented and grounded by the hazy backing croon of Blood Orange's Dev Hynes. At just over two minutes long, "rangerover" is a quick trip that leaves a lot unresolved. Even though you are airlifted from the dream as abruptly as you were dropped into it, the chorus leaves one thing clear: sometimes it's the people who drive you, figuratively and literally, who provide the best reminders of why you "wanna live, wanna live, wanna live."
—
Karl Snyder
on October 29, 2019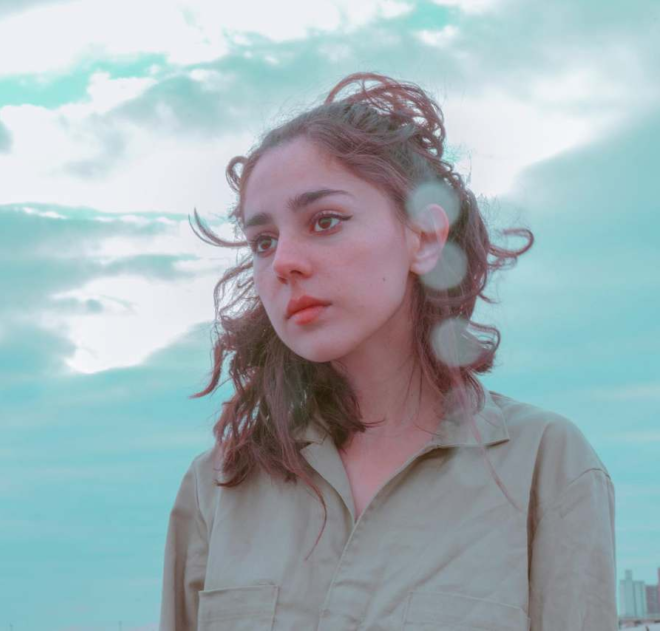 Samia - Never Said
---
"Never Said" is the dreamy new track from indie artist and New York native Samia. The song is a slowed down, mellowed out cover of Liz Phair's original, which came out 25 years ago on her debut album Exile In Guyville. Samia's rendition is gorgeous, breezy and completely unique, swapping the classic rock guitars for slow, sultry strums and adding uplifting keys and spacey, atmospheric synths. The lush arrangement evokes the comfort of early 2000s-style sunshine rock, adding an element of nostalgia to the otherwise bright and gentle instrumentation. Samia's voice, reminiscent of Sarah Mclachlan mixed with Phoebe Bridgers, is as clear and inviting as a lullaby. She repeats the memorable line "I never said nothing" like she's casting a spell, and you'll fall prey whether you like it or not. Gentle and gripping, "Never Said" is a thoughtful cover that Samia has made all her own.
—
Britnee Meiser
on October 29, 2019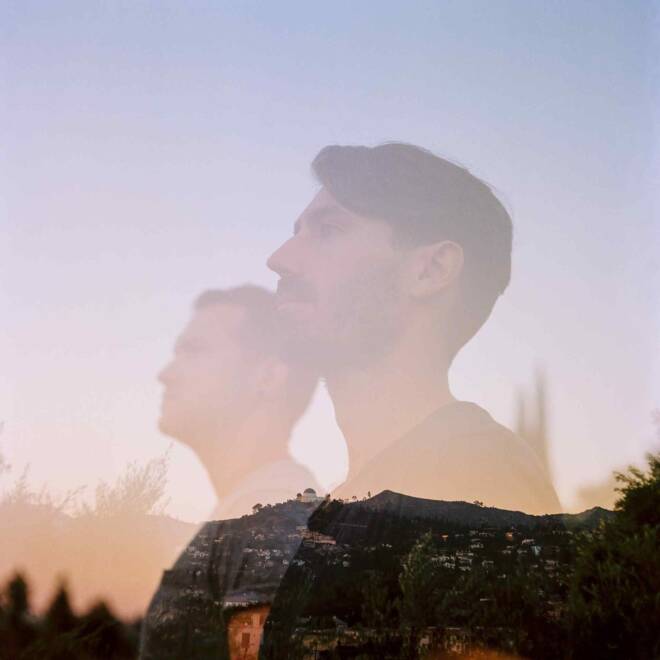 ​dielines - Chasing Rabbits
---
dielines, the California-based indie-folk duo consisting of Daniel Berkman and Trevor O'Neill, prepare us for their upcoming album with their newest track "Chasing Rabbits." Though self-described as curators of "psych folk," this single lends itself to a softer, warmer acoustic sound that most people do not associate with the genre. Reminiscent of early Fleet Foxes, this track has the lyrical implication of an anxiety attack, but harmonically makes you feel like taking a drive on a winding mountain road. True to that analogy, "Chasing Rabbits" is full of twists and turns—Berkman's eccentric vocalization providing the majority of the intrigue and emotional gravitas.
—
Hannah Lupas
on October 29, 2019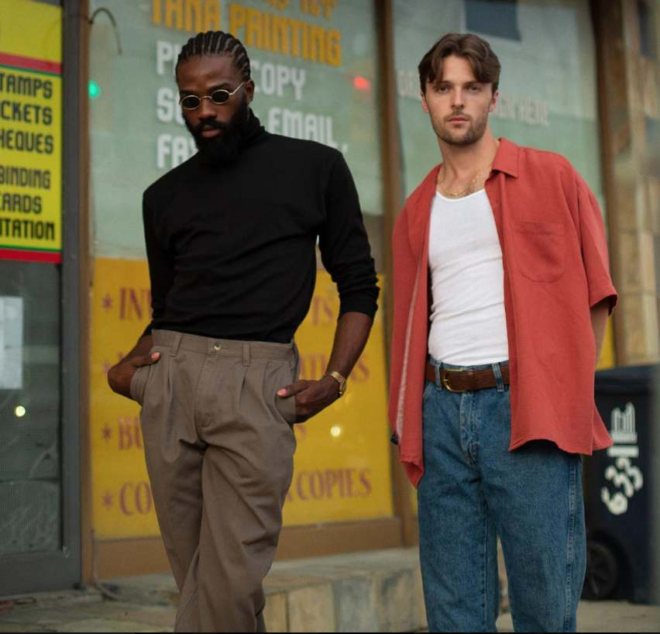 Garçons - Ladybug
---
Playful and fresh, "Ladybug" by Ottawa duo Deelo Avery and Julian Strangelove, otherwise known as Garçons, is a breezy, genre-busting jam. The leading track on their sophomore EP, Be Human, features a psychedelic rock guitar blending seamlessly with a funky, r&b-inspired beat, while muffled percussion offers a fluid, lazy groove. The instrumentation feels nostalgic and effortlessly untouchable, like that mixtape your cool older sister listened to in the 90s that you always coveted—though notes of soul, particularly in the vocal, make it more accessible. Avery's voice, reminiscent of a more laid-back Moses Sumney, is bright and dynamic, and adds dimension to the cozy, chill vibe conjured up by the production. Catchy and cool, "Ladybug" is the perfect mid-tempo bop for your commute.
—
Britnee Meiser
on October 28, 2019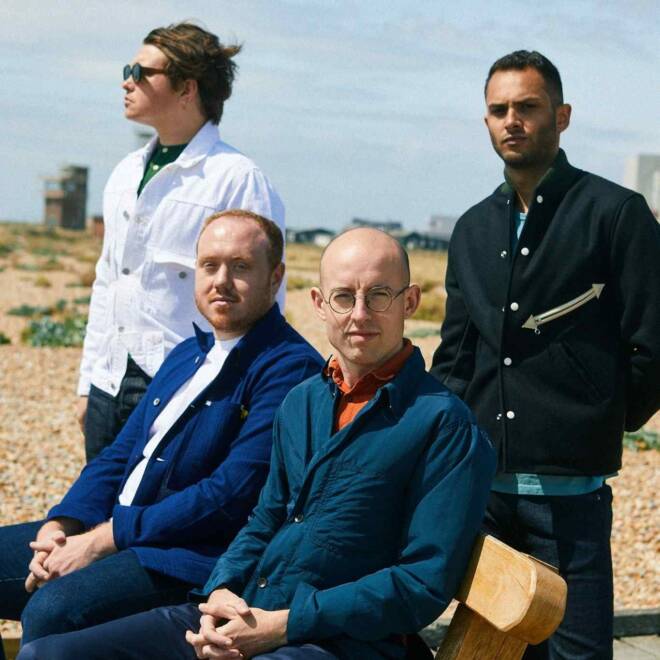 Bombay Bicycle Club - Eat, Sleep, Wake (Nothing But You)
---
At the beginning of 2016, English indie rock band Bombay Bicycle Club announced their hiatus after nearly a decade of making music together. Cue side projects, soul searching, and a lot of wishing from fans and now five years after their last album release they've returned with their newest song together. "Eat, Sleep, Wake (Nothing But You)" maintains their trademark sound with lyrics that evoke a sense of yearning. The opening fades in like the title sequence of a movie—buzzing with energy on the brink of being unleashed. Over the even bassline and bright, repeating guitar riff, Jack Steadman croons to us once again with a voice that speaks like a friend you haven't seen in a long time. The band is currently on tour in the UK and will finally release their long-awaited fifth studio album, Everything Else Has Gone Wrong, on January 17.
—
Julie Gentile
on October 28, 2019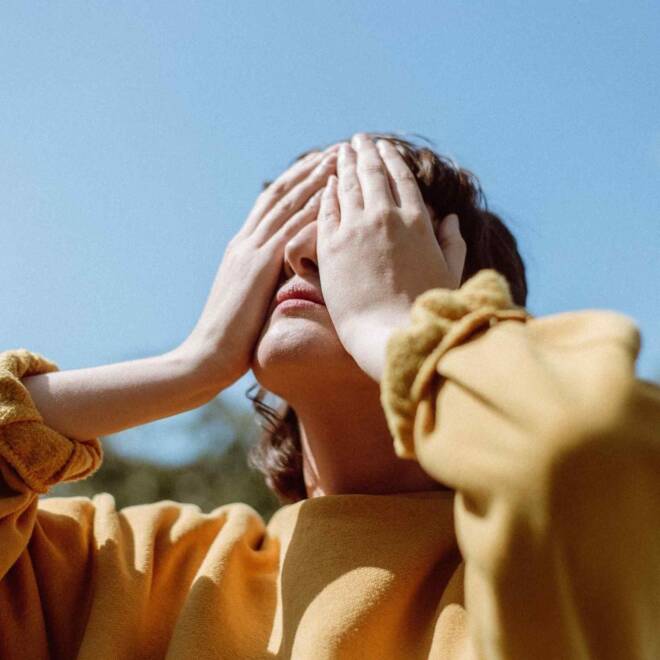 Maria Kelly - i leave early
---
"i leave early" by Maria Kelly is soft, tender, and a little bit heartbreaking. Backed by gentle strings, Kelly's voice begs to be listened to. Her lyrics are full of self-doubt and worry, yet still, maintain a certain beauty and gentle acceptance. The song begins with Kelly's delicate singing of "I am drowning at a party," voicing the sentiments that so many of us can commiserate with. Through her thoughtful and honest lyrics, velvety vocals, and poignant instrumentals, Kelly's "i leave early" creates a sense of intimacy with the listener. Though her vibe is reminiscent of Daughter, she maintains a uniquely captivating sound that stands on its own. Kelly communicates a tenderness that heightens the sense of isolation and yearning that so closely defines the track. Everything about "i leave early" is subtle and graceful. Having created a lullaby of insecurities and anxieties, Maria Kelly brings to light the many difficulties of self-doubt and does so in a stunningly beautiful way.
—
Caroline Peacock
on October 25, 2019