Buzzing Daily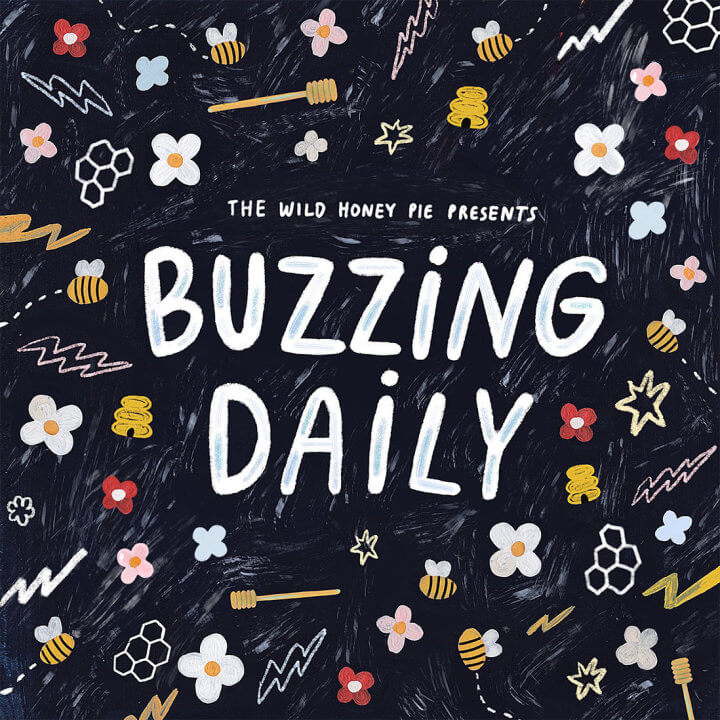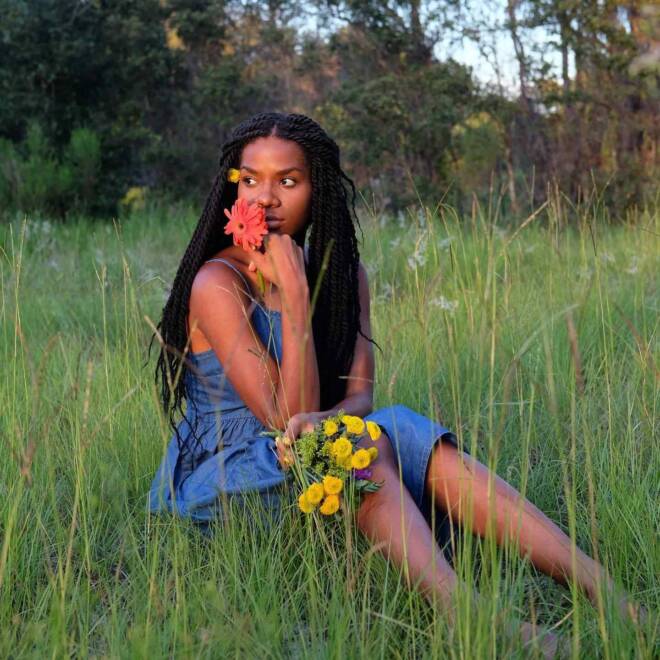 Aisha Badru - Soil's Daughter
---
Lull yourself into a deep state of relaxation with indie-folk artist Aisha Badru's new single, "Soil's Daughter." Reflective and peaceful, the track's hypnotic ambiance is the perfect way to unwind for sleep or to ease yourself into a new day. It's also one of Badru's most mature and unique tracks to date. The minimal arrangement emphasizes the song's raw emotional pull; with nothing more than airy backing synths to support Badru's light, lovely vocals, "Soil's Daughter" relies heavily on the strength and clarity of her words, and she does not disappoint. Equally wispy and gripping, Badru sings with a quiet sort of power that mimics the wisdom of the ages. Through her lyrics, she lays herself bare in search of truth: "Now down by the water / She told me I am the soil's daughter / And although I look just like my father / My roots, they extend much farther." Spiritual and soft, "Soil's Daughter" is a transcendent piece of songwriting that also acts as a meditation on life.
—
Britnee Meiser
on December 11, 2019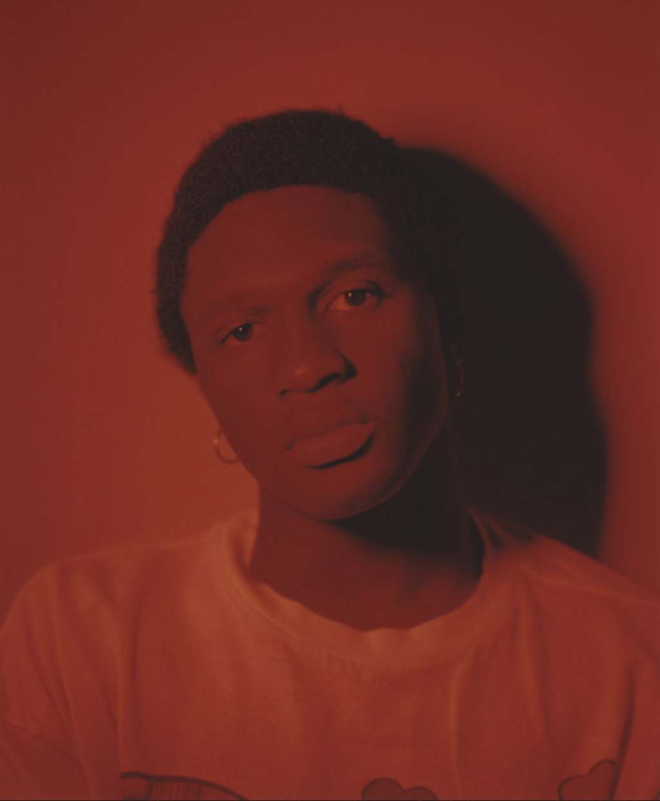 Spencer. - Automatic
---
With an undeniably groovy and hypnotic flow, NY-based artist Spencer. comes in hot with his latest single "Automatic." The artist embodies both an addicting indie sound found within his sharp guitar notes and a warmly welcomed depth of soul. A funky bassline and reverb-heavy strings—reminiscent of The Internet's sound—scoot the track along and lay the perfect ground for Spencer.'s moody vocals. Great frustration with a romantic partner is displayed in the lyrics; there's an awareness inside the singer, reminding him that he'll just keep coming back again and again, even when this person ignores him for weeks on end. He sings, "Someday / You'll make me wanna walk away / I promise it won't be today." Everybody has that somebody, the person who makes their pride completely evaporate with a single text or phone call. "Automatic" is a smooth groove with lyrics cognizant of one's own Achilles' heel, igniting excitement for the future of Spencer.'s work with 4AD. The artist just wrapped up touring with Gus Dapperton this fall, and we can look forward to more tunes coming out on in the new year.
—
Julie Gentile
on December 10, 2019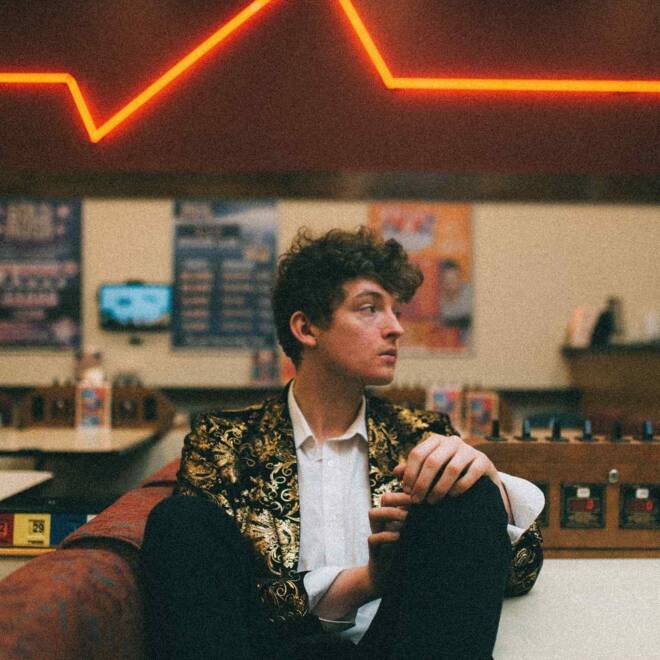 ​Conchúr White - Daisies
---
Conchúr White has been playing music in bands for years, but now he has finally burst forth with his debut solo single, "Daisies." The track begins with White's high, clear tenor voice skating over a bare arrangement of classical instruments, evoking the nostalgia of an early Lana Del Rey. Next, it shifts into a rhythmic and moody late 2000s alternative rock style reminiscent of Parachutes-era Coldplay, and finally dynamically builds into an Of Monsters and Men-style drum-laden, guitar-pounding catharsis. In combination with this veritable salad of sounds, the addition of shoegaze-y guitar riffs and White's metaphor-heavy lyrics position the song solidly within its own stylistic realm. With "Daisies," White introduces himself to the world as a theatrical raconteur with crystalline vocals. And with an understated, pithy chorus line like, "Do I even need to say it? / Love is kinda complicated," the charms of this track are hard to resist.
—
Karl Snyder
on December 10, 2019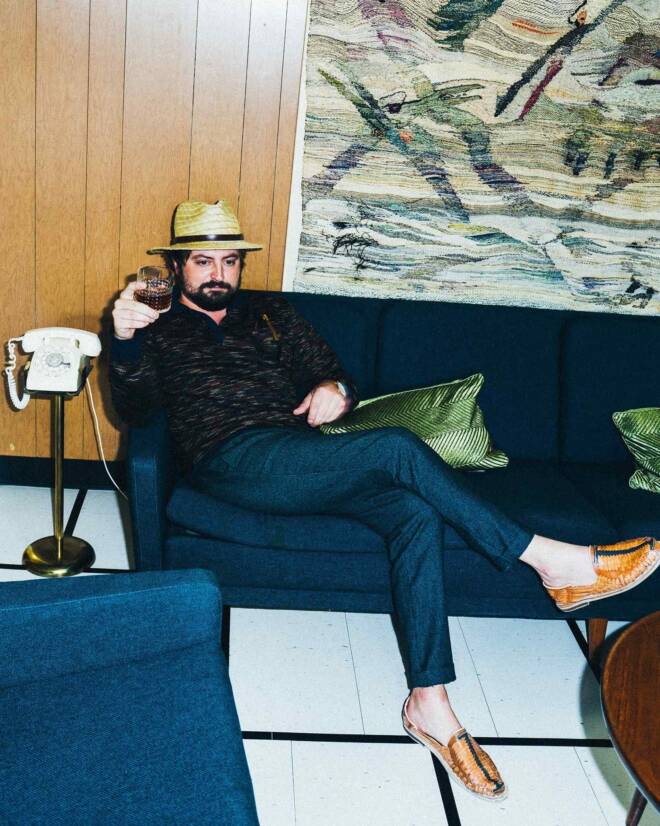 CoCo Zandi - Angel
---
"Angel" is Alexander Beggins' solo debut into the musical realm with his refreshing new project CoCo Zandi. Opening with a muted melody, the tropically-inspired tune evokes the age-old experience of allowing oneself to fully engage in fluttery love. Reeling with a sound reminiscent of the dreamy '60s, Beggins carries simple, evocative truths and vulnerabilities over resounding percussion. With airy touches of ukulele, Angel creates a heartfelt slow dance down an empty beach, interrupted only by the footwork of hand-in-hand lovers.
—
Laney Esper
on December 10, 2019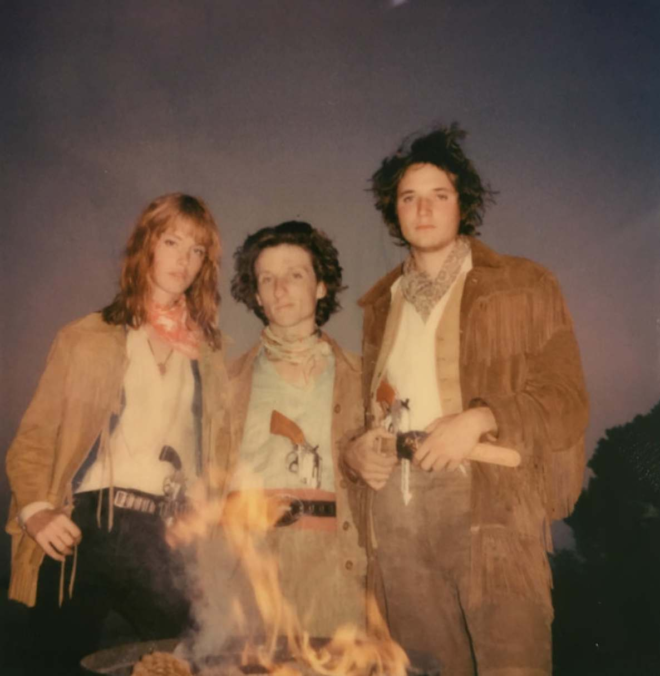 Oracle Sisters - From Kay's to the Cloisters
---
Parisian space-folk trio Oracle Sisters have been dropping chic, glam nuggets since their inception earlier this year. Their heavy-eyed licks and stormy vocals have already drummed up an impressive collection of notable champions in the press world. Comprised of Lewis Lazar, Christopher Willatt and Julia Johanssen, the band employs a stripped-down approach to their productions yet manages to convey a lush and original sound that conjures up the late-night, ephemeral vibes of the Paris underground. Their latest single, "From Kay's to the Cloisters," is Oracle Sisters' most sparse affair to date, indulging their deep love for the Scottish folk tradition. The expansive arrangement allows the group to flex their visceral storytelling muscles, furthering their moody aesthetic with little more than an acoustic guitar and crisp vocal.
—
Mike Olinger
on December 2, 2019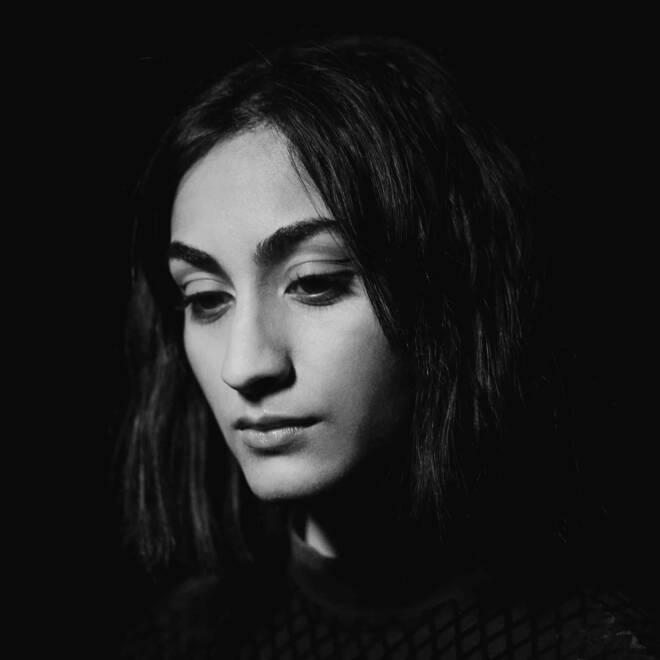 Alara - Bringing You Down
---
The far-out sounds of indie singer-songwriter Alara are cast in an alluringly rosy glow on "Bringing You Down." Her second single of the year is a dreamy, 80s-inspired slow jam that feels as glittery and ephemeral as a high school prom. Lovely and emotional, the track is lush with spacey synths, soft, throbbing drums, and Alara's soothing vocal lulling you through the melody. Evocative of Lana Del Rey, her voice is warm and sensual, and listening to every crooning "ah" feels like you're falling under a love spell. Because of this, the song feels dreamy even when the lyrics tell a more sobering story: "You were just a child / Life kicked you around / And what you've kept inside / Is what's bringing you down." Thoughtful and darkly romantic, "Bringing You Down" precedes Alara's debut EP, Dying is Half the Fun, which will be released early 2020.
—
Britnee Meiser
on November 27, 2019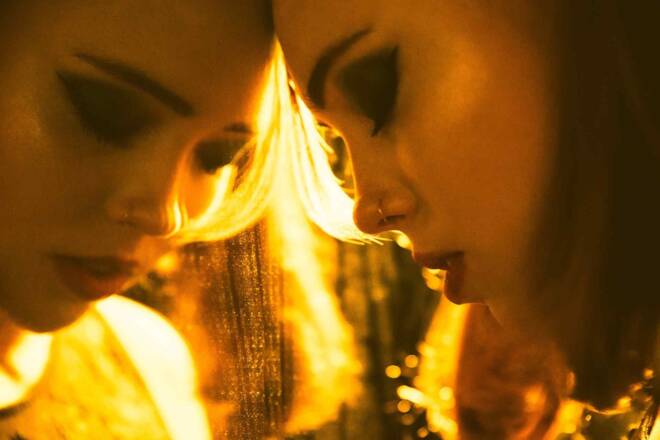 Soccer Mommy - yellow is the color of her eyes
---
Soccer Mommy's second single of 2019, "yellow is the color of her eyes," masterfully captures the deeply private and lonely experience of realizing you are losing someone. In many ways, Sophie Allison's performance will be familiar and comforting to fans: in the guitar work you'll recognize the twangy echoey charm of her special brand of shoegaze-infused Americana, and her lyrics are still sprinkled with memorable, offbeat metaphors ("eyes like clementines," the "sun feels like yellow"). At the same time, in some ways, this track taps into uncharted emotional territory for Soccer Mommy. Allison says the song came out of "a time when I was on the road constantly and I felt like I was losing time—specifically with my mother." So, lyrically, there is no time for ephemeral feelings here, like jealousy or the thrill of a crush. Instead, all seven spacious minutes are spent diving deep into the types of feelings we too rarely talk about: the acute discomfort of regret, and the powerlessness of confronting time's cruel disregard for our human schedules. She even tells us why she needs to open up: "I could lie," she sings, "but it's never made me feel good inside." As listeners, we can benefit from her cathartic outpour too: in it, she not only showcases the impressive emotional maturity of her songwriting in new ways, but also implicitly urges all of us to stop telling "tiny lies" to ourselves about impermanence.
—
Karl Snyder
on November 25, 2019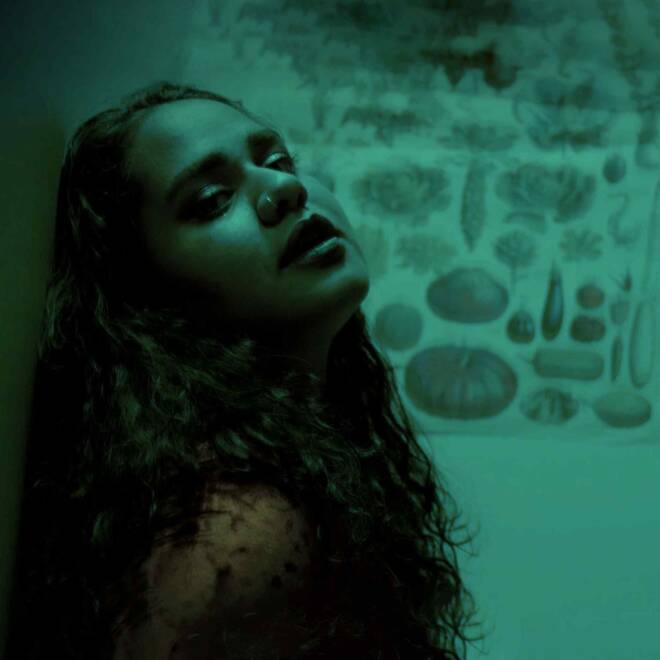 Tanya Vora - Dusty
---
Expansive singer-songwriter and producer Tanya Vora perfectly captures the repressed urgency and unpredictability of falling in love on her new single, "Dusty." Atmospheric and chill, the track has a groovy melody with a catchy, lo-fi beat, and subtly evokes the kind of desperate physical longing that comes from wanting to know every single part of someone else, but not being sure if they feel the same way. The cool, r&b-inspired arrangement is nostalgic and fresh, emphasizing Vora's unique and surprising instrumental through her clear, intimate style of production. The track's tempo embodies love's inevitable volatility; you think you know where things are headed, and then, out of nowhere, it changes. What begins as a quick, pulsing exploration of intimacy slows down to something moodier and more sensual, and every moment is intoxicating. Vora's honest lyrics emphasize that feeling: "Lie next to me / Let me feel your love / I've been sick of you / I've been needing you / And my days have turned to dust." Ultimately, "Dusty" contains all the excitement and emotion of early love while sparing you the pain of potential heartbreak, because you already know it will never leave you.
—
Britnee Meiser
on November 22, 2019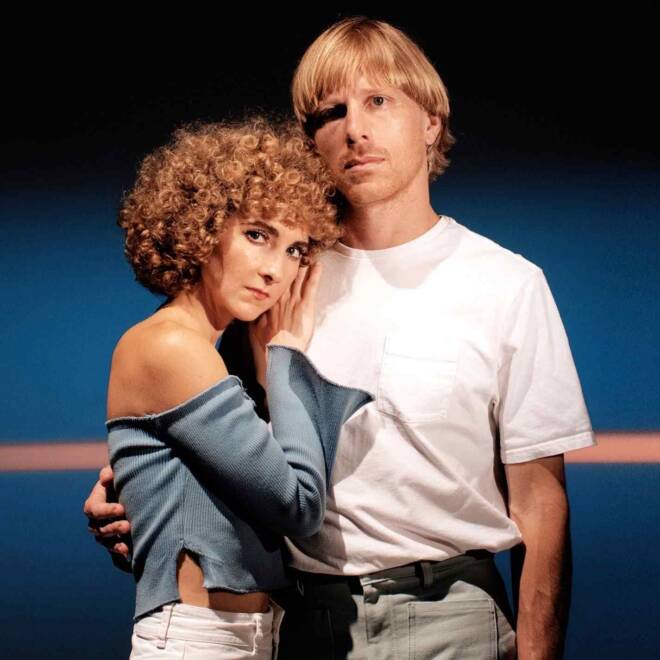 Tennis - Runner
---
After spending four months off the grid on the Sea of Cortez, Denver pop-duo Tennis have returned with "Runner," a retro new jam off their upcoming album, SWIMMER, out Valentine's Day 2020. Born from a guitar riff that was written and recorded in a fisherman's cove where the musicians had just an acoustic guitar and drum sequencer, "Runner" is the first track Tennis wrote for the new album. Singer Alaina Moore's sweet soprano voice soars above Patrick Riley's catchy guitar hooks, synth filled melodies, and prominent drum beats that pulse steadily throughout the song. Congruent with the themes discussed in their 2017 LP Yours Conditionally, this romantic track delves into the disconnect between what Moore feels and what she believes she should be feeling given her faith. She sings, "Every little bead of sweat / Feel it running down my neck / When you look at me like that / Feeling like we can't go back / If I become a pillar of salt / I'll know that it was all my fault."
—
Dana Schwartz
on November 22, 2019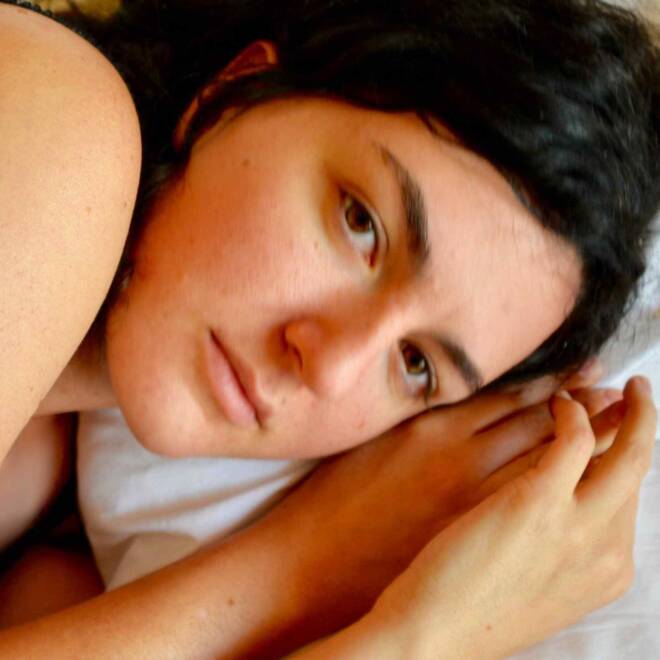 golda - Wish I Was Someone Else
---
Elusive and ever-experimenting with sound, singer golda shares a delicate narrative about dissatisfaction with identity and the road to healing on her new single, "Wish I Was Someone Else." The track opens with soft strings that bleed immediately into an exposition about feeling trapped by the past. Lyrics like "hereditary fear" and "side effect of my immigrant family" breathe life and specificity into the song–sharp and personal details that tread heavy on the heart. Confessional feels like a fitting description of what golda is allowing us to experience here. The production balances crisp guitar while also possessing a deeply urgent bassline that carries the track start to finish. Complacency has plagued the singer since she was young–internalizing everything from her surroundings and erasing her ability to make choices for herself. The entire mood of "Wish I Was Someone Else" evokes a feeling of urgency that comes to a crescendo towards the end that lyrically desires for an easy out–to become someone else–but instrumentally feels richly optimistic. The LA-based artist releases her debut EP this November with tracks smooth, introspective, and essential to have on repeat.
—
Julie Gentile
on November 21, 2019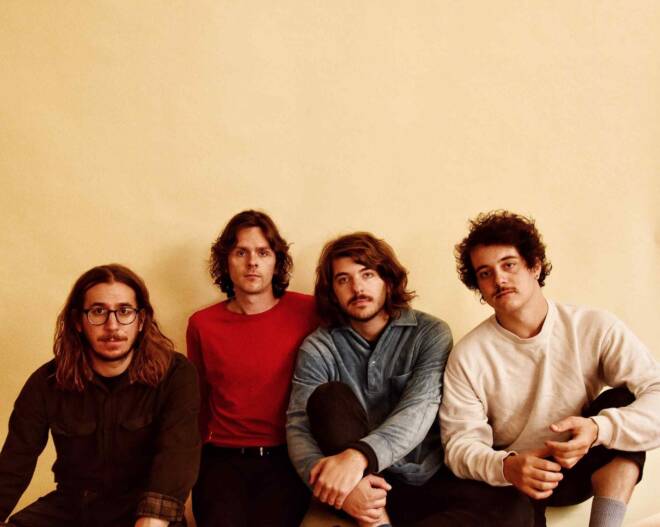 ​The Districts - Hey Jo
---
The Districts can easily be seen as a welcome addition to the trend of Philadelphia indie rockers who play a little more noisily than their Brooklyn or LA contemporaries. They're in good company with bands like Hop Along and Restorations, who shout over as many as three guitars at a time but use a brighter emotional palette than anger alone. "Hey Jo," the first single from their upcoming album You Know I'm Not Going Anywhere, is a more delicate song, more coming-of-age than teenage angst. Singer Rob Grote explores his falsetto as he confronts bucked expectations, asking a friend, "How's Los Angeles? Have you seen any stars? Does the sunshine get old?" Those opening questions are symbolic of the larger confusion within the song of, as Grote explains, "relationships unfurling amidst the dysphoria of the modern world." "We are all imperfect products of the natural world," he continues, "and more specifically, products of our own mind." You can almost hear the strain in his voice, not accustomed to singing so high, so quietly or so tenderly, as he addresses his own internal struggles and tries "to be something more perfect, gentle, and beautiful."
—
Daniel Shanker
on November 21, 2019