Buzzing Daily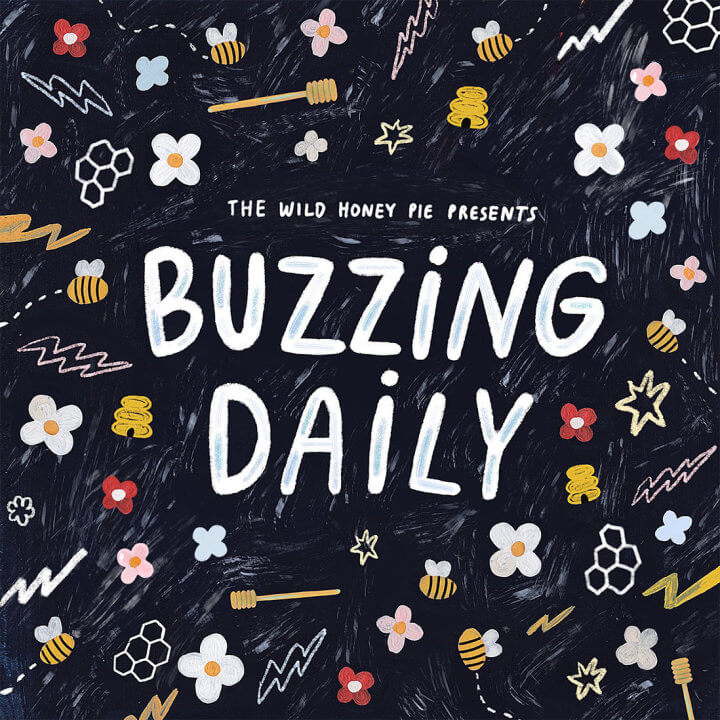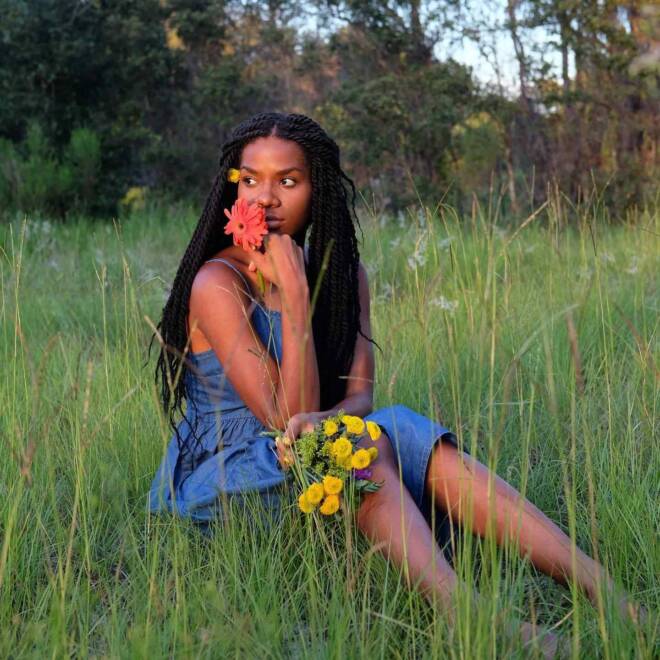 Aisha Badru - Soil's Daughter
---
Lull yourself into a deep state of relaxation with indie-folk artist Aisha Badru's new single, "Soil's Daughter." Reflective and peaceful, the track's hypnotic ambiance is the perfect way to unwind for sleep or to ease yourself into a new day. It's also one of Badru's most mature and unique tracks to date. The minimal arrangement emphasizes the song's raw emotional pull; with nothing more than airy backing synths to support Badru's light, lovely vocals, "Soil's Daughter" relies heavily on the strength and clarity of her words, and she does not disappoint. Equally wispy and gripping, Badru sings with a quiet sort of power that mimics the wisdom of the ages. Through her lyrics, she lays herself bare in search of truth: "Now down by the water / She told me I am the soil's daughter / And although I look just like my father / My roots, they extend much farther." Spiritual and soft, "Soil's Daughter" is a transcendent piece of songwriting that also acts as a meditation on life.
—
Britnee Meiser
on December 11, 2019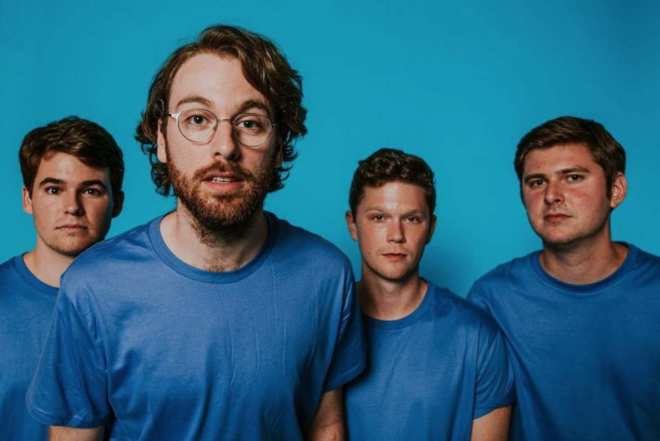 The Brook & The Bluff - Hallways
---
The Birmingham-born quartet, The Brook & The Bluff, have released their first full-length record, which shifts from soft rock to soothing, melodic grooves seamlessly. One harrowing single from this long-awaited LP is "Hallways," a cold-weather cry to a long-lost love. Though lyrically a little ambiguous, the emotional poignancy of this track comes through its musicality and that classic layered harmony the band is known for. This is a soft, gorgeous song that nourishes a gentle, end-of-fall feeling but will still be listenable through the winter. Listen to "Hallways" on The Brook & The Bluff's debut album First Place.
—
Hannah Lupas
on November 13, 2019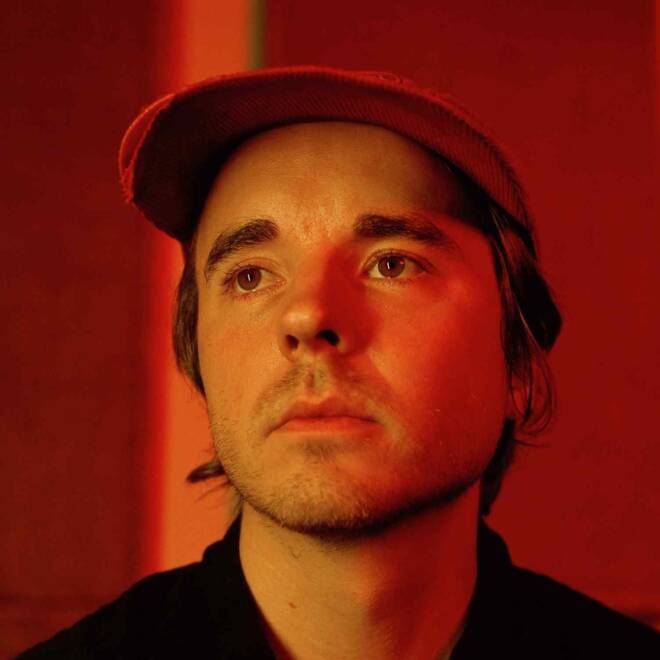 Andy Shauf - Things I Do
---
Cue the melancholy horn section and prepare to fall even deeper in love—Andy Shauf is back with an irresistibly catchy new song. "Things I Do" is the first solo track Shauf has released since his The Party album in 2016, and it is the perfect taste of what's to come from his fifth studio album, The Neon Skyline, out January 24. Combining his signature jazzy baroque-pop style with beautifully crafted lyrics, the Canadian musician tells the story of someone walking into their neighborhood dive bar, only to find their former significant other with another man. He sings, "Thought you'd be happy to see me / But you said, 'What the hell are you doing here?' / Why do I do the things I do / When I know I am losing you?" Andy Shauf has revealed that although the stories contained in the songs are fictional, there is some glimmer of truth. They are all based on the same scenario—one guy going to a bar, which is what Shauf was doing during the time he was writing this album, and how we process lost love.
—
Dana Schwartz
on November 12, 2019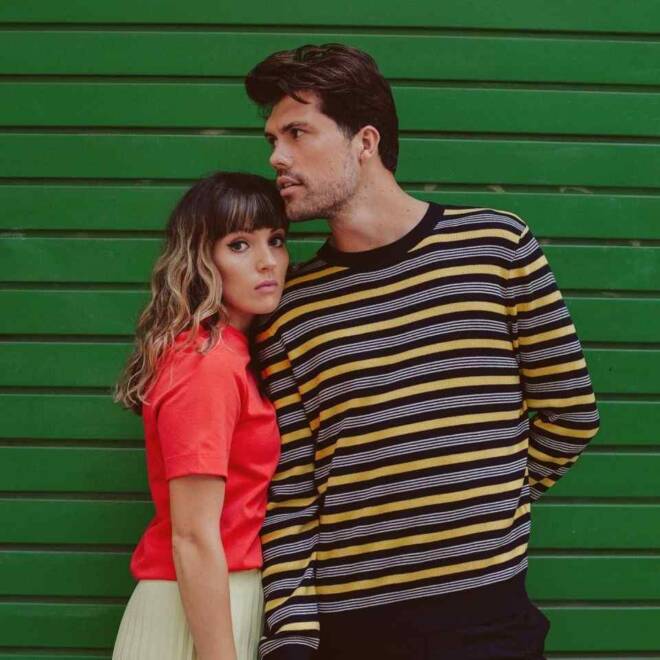 Oh Wonder - Better Now
---
The latest single from Londoners, Oh Wonder is a lush alt-pop track. "Better Now" is a smooth, easy listen that quickly escalates from oceanic and cool to a stellar display of pop music prowess. Oh Wonder is the indie duo consisting of Anthony West and Josephine Vander Gucht, who garnered quick acclaim from critics and music lovers alike when they released a single every month for the year of 2014. This new single displays what the band does so well: complement each other both vocally and musically. Vander Gucht's vocalization in the last minute of the song is essential and gripping. Listen to "Better Now" wherever you stream!
—
Hannah Lupas
on November 12, 2019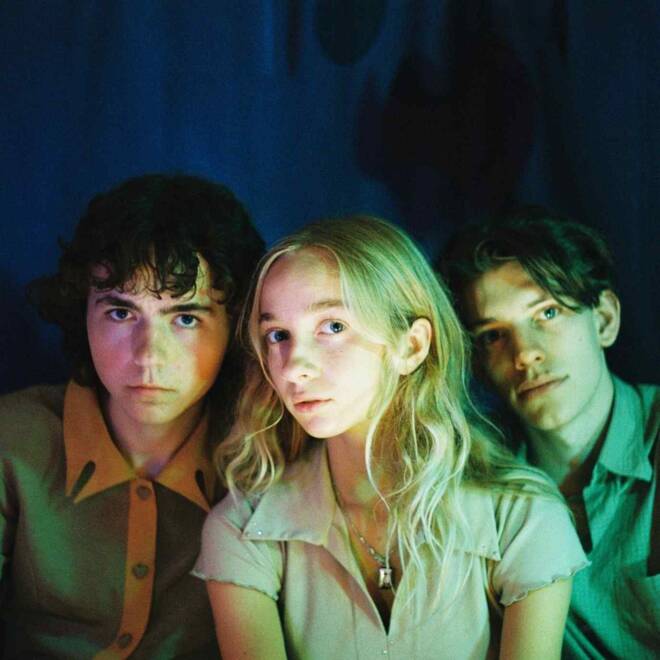 Drug Store Romeos - Now You're Moving
---
Halloween may be over, but the spirit of ~spooky season~ continues with Drug Store Romeos' haunting new track, "Now You're Moving." The group has defined their sound as "dream pop trip-hop," drawing influences from dub and "outsider" music, as well as 90s slowcore bands like Belly, Mojave 3, Slowdive and Cocteau Twins. Although these influences are apparent throughout the tune, Drug Store Romeos' approach is entirely unique. Lead singer Sarah Downey's ethereal voice floats majestically above a prominent drum beat and bassline, creating a feeling that is simultaneously peaceful and hectic. The dreamy melody and trance-like ambiance are further accentuated by the song's masterful production—different sounds trick your ears by bouncing across audio channels. With just one recorded track released to date, all we can hope is that this trio from Fleet, Hampshire comes out with more.
—
Dana Schwartz
on November 11, 2019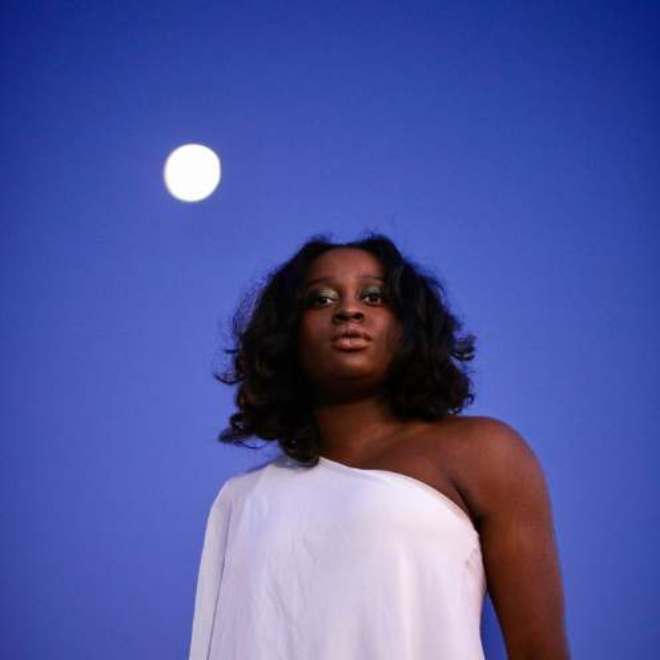 Ayoni - Santa Monica
---
Newcomer Ayoni has made quite the entrance this fall. One of eight stunning tracks off her debut, "Santa Monica" showcases Ayoni's command of show-stopping harmonies, incredible range and poetic lyricism in such a way that it is clear the 20-year old Bajan artist is a force to be reckoned with. This track tells the story of a complicated love and love lost set to a uniquely caribbean cadence. Layered harmonies and stunning vocal stylings punctuate the equally notable lyrics, "You say / You don't know how not to leave me in / Two / But you're taking more than just your body out of this / Room." The line, "If I can't have you I'll slay these men and we'll all bleed out" reverberates over and over, emotionally building in such a way that it's easy to feel as if you've been sent to another dimension. The strategic removal and understatement of backing instruments as well as the clever addition of acoustic clapping elements emphasize not only the beat, but the producer and multi-instrumentalist's range and creativity. Released in mid-October, Ayoni's Iridescent is worth a listen multiple times over; such a strong start proves Ayoni is a force in her own right.
—
Jazzmyne Pearson
on November 11, 2019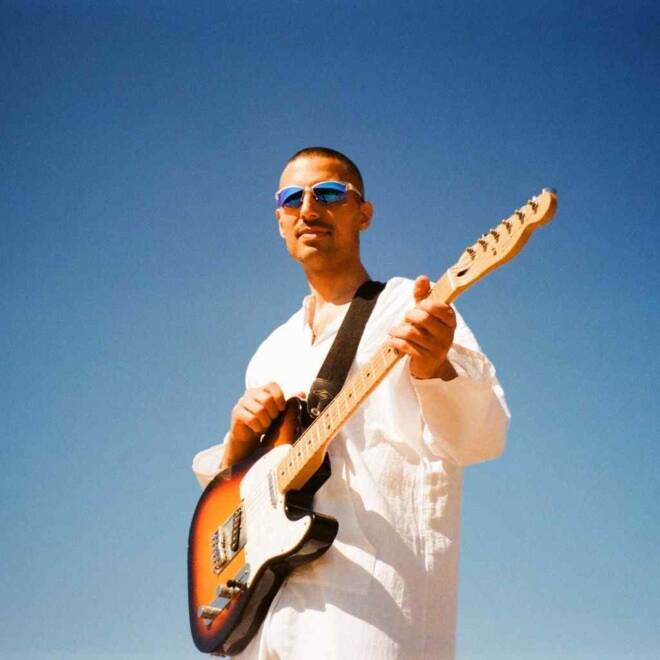 DJ ST THOMAS - CENTIMETERS
---
A rich blend of chill, experimental soundscapes and psychedelic instrumentation, MATRIMONY, the exciting debut EP from Brooklyn-based musician and producer DJ ST THOMAS, crosses cultures and genres. Out today, the 7-track release is packed with groovy, danceable hooks and unique arrangements, all of which flow seamlessly through tight, vivid production. A standout track is "CENTIMETERS," which bops to 70s-style guitar and an easygoing, R&B-inspired beat. Like staring at a lava lamp, the melody is wavy and transfixing. Its lulling, lo-fi bedroom vibes are amplified by the crackle and energy of various synths and samples, creating an effortlessly cool, impressively elevated DIY sound. DJ ST THOMAS has a voice like butter; smooth and warm, his vocals melt and mix with the arrangement like they were made for it. Lush and dreamy, "CENTIMETERS" is a vibrant mid-tempo jam from an EP perfect for easy, late-night listening.
—
Britnee Meiser
on November 8, 2019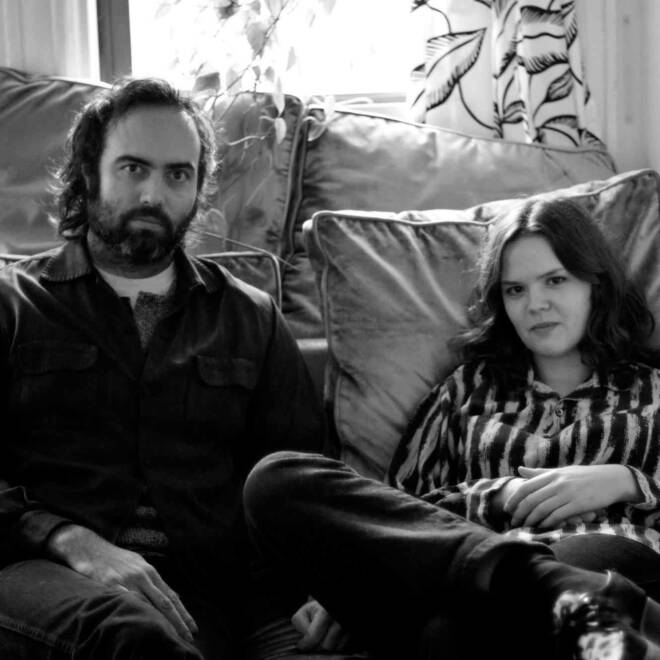 Window - Hideout
---
If Hideout, the moniker for NYC-based duo Gabriel Rodriguez and Scarlett Stephenson-Connolly, has managed to fly under your radar in the past, now is the perfect time to get to know them with their latest release, "Window." The unruly and wondrous track is the fifth single the pair has put out this year and it is a deceptive and dazzling addition. The intro pangs of sound create a sense of discomfort before gliding into the jarring first line: "Strangers are looking in my window." The feeling of being watched is present throughout the song but the rhythm moves in waves; before you can get spooked the eerie undertones pull back and an upbeat hook surges in, making you forget what you were worried about. But don't relax yet—suddenly the lyrics are turning, the lights are off, and the stranger in the window resurfaces. Every time you are about to get comfortable, "Window" switches up, reaching out, grabbing your arm, and pulling you in for the ride. Hideout's sweeping new single will delight anyone who can manage to keep up.
—
Brigid Moser
on November 8, 2019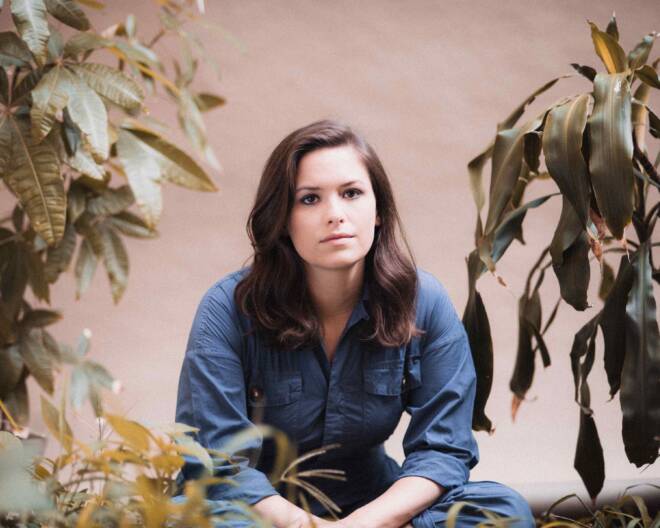 Birch - Your Gold
---
Birch brings a more energetic sound to her newest single, "Your Gold." Sliding into an electronic space, the Brooklyn-based artist explores the myth of the American dream and what it means to really "make it" through a gold rush allegory. Following her politically-charged debut, femme.one, "Your Gold" feels lighter and more vibrant. Birch marks the evolution in her sound as she sings, "Time would halt when you stop the clock / but everything's changing / I am not who I was." The song leaves space for itself to breath—not shying away from silence or shifts in tempo while somehow still maintaining a levity throughout. "Your Gold" is dancey without losing substance. The bridge serves as a grounding point as she repeats "I hope you're happy when the wind blows right / you know exactly where I wanna fly" over minimal synths before shifting back into the chorus with full force. With this new single, Birch makes it clear that she is not one to follow a path set out for her by others. She will forge her own.
—
Corey Bates
on November 8, 2019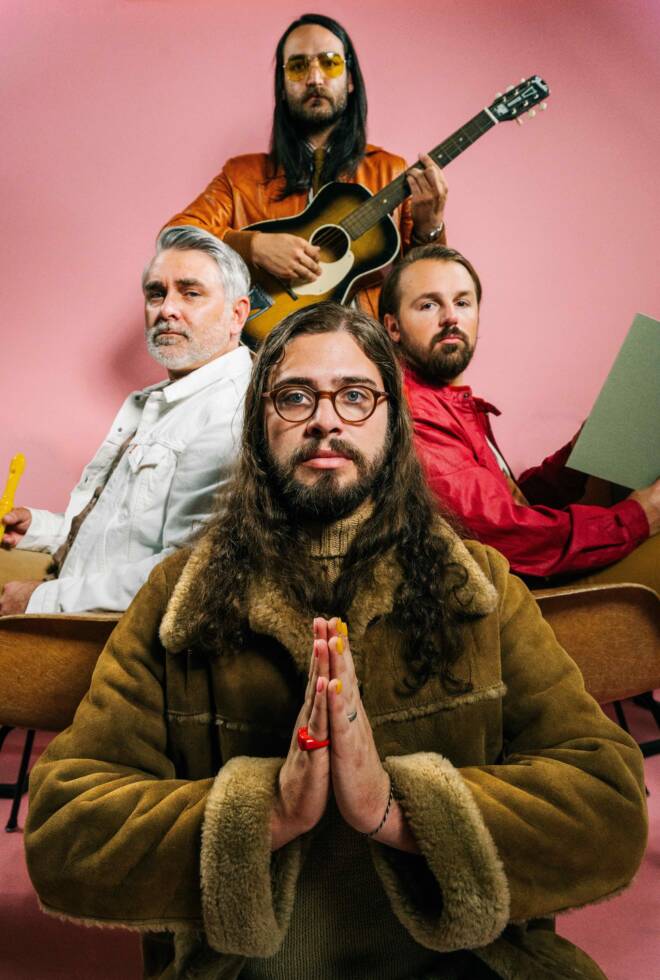 Day Sounds - In the Tree Streets
---
"In the Tree Streets" begins with birdsong and ends in wistful organ, and everything that happens in between is bursting with sunshine. In this sonic playground, jangle-pop plays well with psych-rock, Andrew Beck's vocals play tag with Ben Alvarez's reverby guitar, and maybe everything really will be okay after all. Lyrically, the track is reflective and reminiscent, flitting from memory to memory like a bittersweet butterfly but never latching too hard onto the danger of nostalgia before launching into the pithy, relatable chorus, "nothing's the same, and nothing has changed." Behold, the friendly, sonically diverse stylings of Day Sounds, who have put together a debut single of rare polish—and with gorgeous, confident graphic design to match.
—
Karl Snyder
on November 7, 2019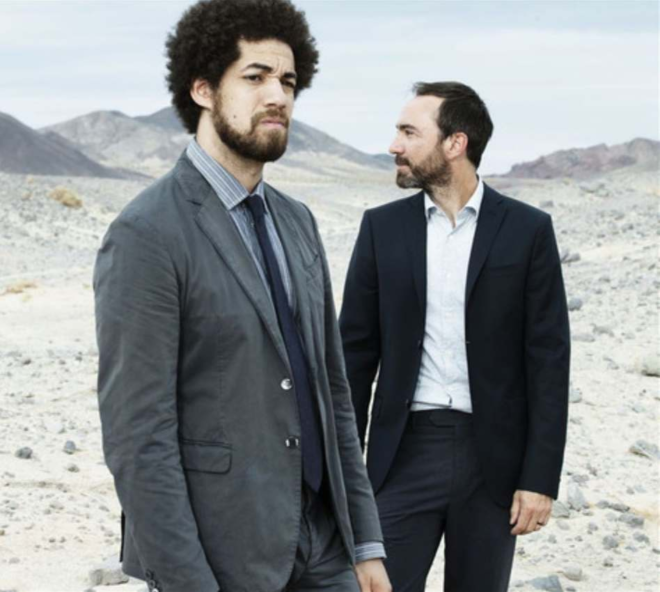 Broken Bells - Good Luck
---
Danger Mouse and James Mercer have reunited on "Good Luck," a fatalistic new single that broods on the desolation of our current day and age. A pounding bass sits at the forefront while Mercer sings of looking "the face of evil" in the eye. "Head up, dead lamb," he sings, acknowledging that our sacrifice has already been made. Upon declaring that "there's no divine right," lines like "In time, it ends" then feel like a promise for a light at the end of the tunnel. While Danger Mouse collaborated with Karen O for Lux Prima earlier this year, Mercer has been mostly quiet since The Shins' 2018 surprise release of The Worm's Heart, a reworking of their fifth album Heartworms. In a joint statement, the duo officially announced an upcoming LP. "We always drift back to one another as Broken Bells," they stated in their press release for the single. "Right now it's happened in the form of writing and recording sessions for the third Broken Bells album."
—
Ysabella Monton
on November 7, 2019