Buzzing Daily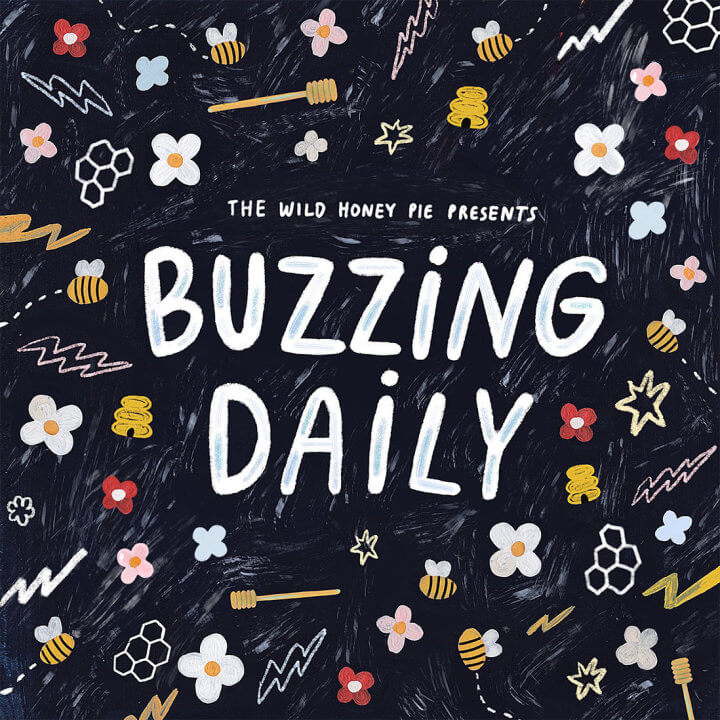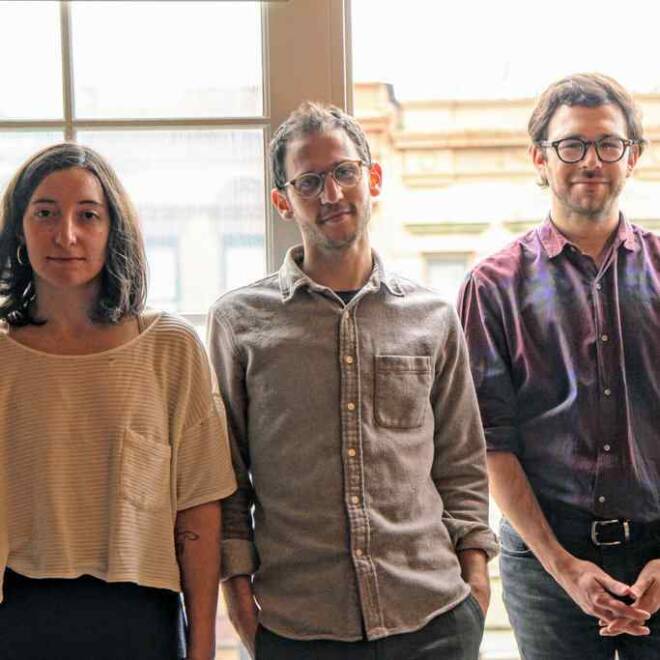 Absent City - Ticker Tape Parade
---
"Ticker Tape Parade" by Absent City is one of those soft pop-rock numbers that would sound right at home soundtracking a partly cloudy beach day or the lull that strikes in the middle of road trips. The song has that oddly small Midwestern town vibe, like it found fun in itself in a place where there isn't much else to do but look inside yourself and pull out the pretty parts that make your day memorable. The vocals are shrouded in some kind of demurity reserved for indie singers and songwriters.
—
I sat in a prairie throwing tennis balls into the spacious abyss for my beloved German Shepherd pup to fetch and bring back to me. I was home for the semester thanks to COVID, and this was my life now. Remote learning. The great outdoors was now my campus. The further I yanked my arm back to hurl the tennis balls yards away, the harder my dog ran to please me and bring me back the one thing I could never get tired of momentarily losing. I watched him gallop on four legs to the ball, but I never lost sight of his furry mane and sunny disposition. He stayed in shape this way, and I could always cuddle him. I was just a boy and he was just my dog and we were just stretching out the last few rays of sunlight on a beautiful fall day before it was time to go home and listen to "Ticker Tape Parade" by Absent City and do it all again tomorrow.
—
Mustafa Abubaker
on October 21, 2020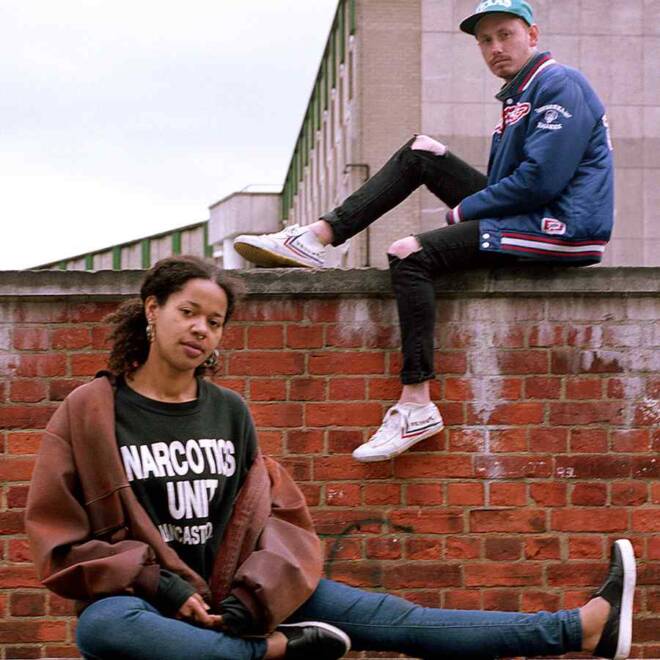 Girlhood - It Might Take a Woman
---
Girlhood takes on a new, fresh sound with "It Might Take a Woman." The duo, composed of Tessa Cavanna and Christian Pinchbeck, released this single to predate their self-titled debut LP which will be released on October 23. The track mixes elements of synth pop and R&B to create a fast-paced groove, a major difference from their usual dreamy sound. The production of the track additionally starts slow, but then becomes an almost chaotic party of harmonies and reverb and shifts back. Tessa Cavanna's vocals are light and airy, but their power lies behind the message of the track: "It might take a woman like me / To get me to the man in you." Cavanna is constantly straightforward about femininity in the duo's music, and "It Might Take A Woman" presents a new chapter to this narrative. This track is an anthem for the ordinary woman to acknowledge that confidence can be found in vulnerability. Simply put, if you're ever in need of a confidence boost, then this single's for you. Photo by Dean Davies.
—
Bianca Brutus
on October 20, 2020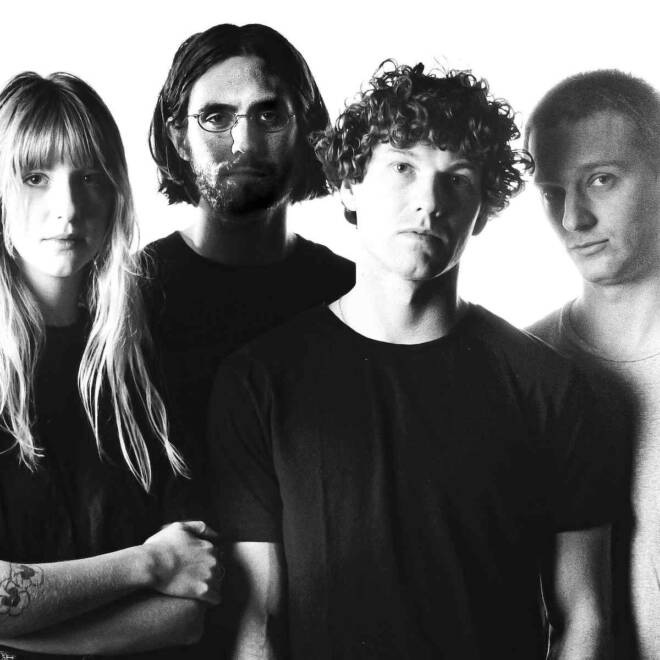 Slow Pulp - Trade It
---
knees hiked to my chest in the corner booth
of some midtown sports bar, I watch it end
with an Old Fashioned clutched close to my body.
I never did get used to the fact that sometimes
you kissed me just because you felt like it
shameless as always.
—
Chicago-based quartet Slow Pulp's "Trade It" sits between slowcore and shoegaze, guitar-driven and melancholic, emo at heart. Hurt is palpable in lead singer Emily Massey's plaintive "Am I all that you wanted?" A cathartic shift highlights a synth lilt that yearns to trade everything in to start over. "It's all that I'm asking," she sings, and it shouldn't be so much to ask, but is somehow everything. A twisted sense of nostalgia sits deep in my stomach, searching for certain sadness, someone who has long escaped me. I don't miss them, but this song almost makes me wish I did. The track comes from the band's self-produced debut record, Moveys. In a statement, Slow Pulp describe Moveys as the manifestation of their dealings with "health challenges, personal upheaval and a pandemic, all while learning how to be better songwriters and friends." Photo by Alec Basse.
—
Ysabella Monton
on October 20, 2020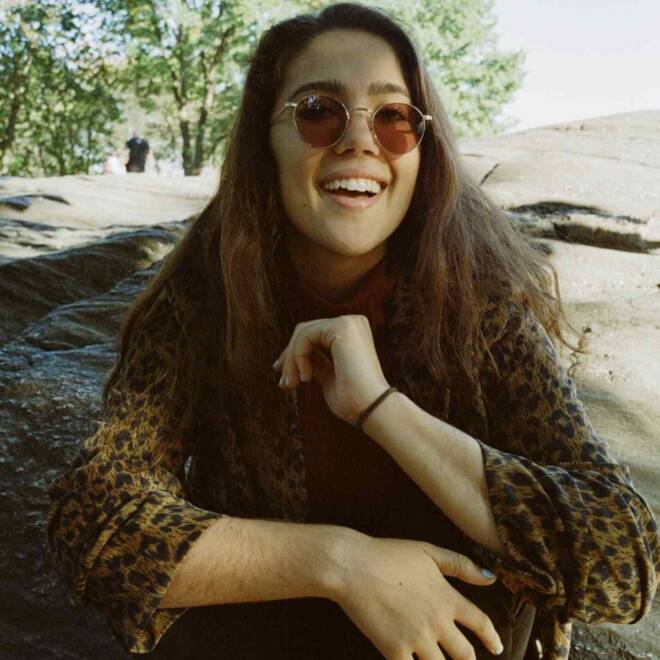 Elizabeth Woolf - Til It's Dark Outside
---
Los Angeles-based indie singer-songwriter Elizabeth Woolf holds a sunny disposition that shines through in her latest single. "Til It's Dark Outside" is the title track from her debut album (released in its entirety on October 16) and is exemplary of the image and story-based writing that Woolf is known for. This track chronicles the experience of navigating suburbia all the while with a friend by your side. Reflecting on the small moments of life that add up to forever friendships feels like an appreciation of those in our lives that help us get through the day-to-day and in turn bring us closer to ourselves. The light and springy production aptly represents youthfulness, which helps transport the listener right back to the streets of their childhood home. Holding a cadence reminiscent of Carole King and Joni Mitchell, Woolf's vocals and songwriting are wise beyond her years and nostalgic for the present — a rare and precious sound.
—
Beck
on October 20, 2020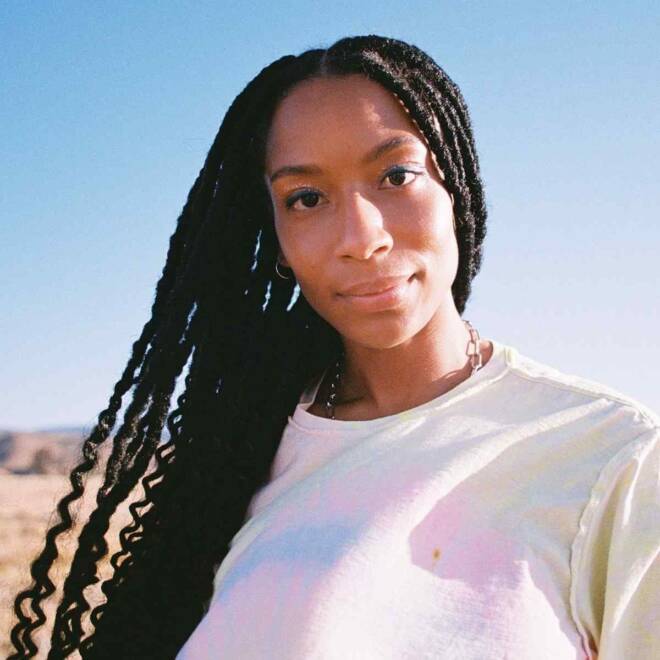 TALIA - Colder
---
I kept thinking I'd buy a weighted blanket,
kept using you for body heat instead, before 
and after the Everlane coat that lives on the floor
and the draft-stopping plastic on my windows
though if ever I asked, I always had you

for the cost of three happy hour drinks,
the cab home and quarters for the dryer 
to wash my sheets after you left.
—

TALIA's vivid track "colder" lives in perpetual homesickness for a person who might've never been real with you to begin. Her first release on Quadio Records strays from her folk, strings-driven single "Shiver," trading in her acoustic guitar for atmospheric synths and echoes. She crafts a cinematic quality to the otherwise minimalist bedroom pop soundscape we know, the song swelling as though these sounds can take her away, drown out the loneliness. "I get stronger everyday, but I'm still hurting," she wallows over a weeping piano. Though lofty in its production, "colder" stays grounded in TALIA's visceral pain; her voice swirls and soars, yearning to be distant but ultimately tied to those memories, wondering but never knowing if one change could have made all the difference. Photo by 70mm_.
—
Ysabella Monton
on October 19, 2020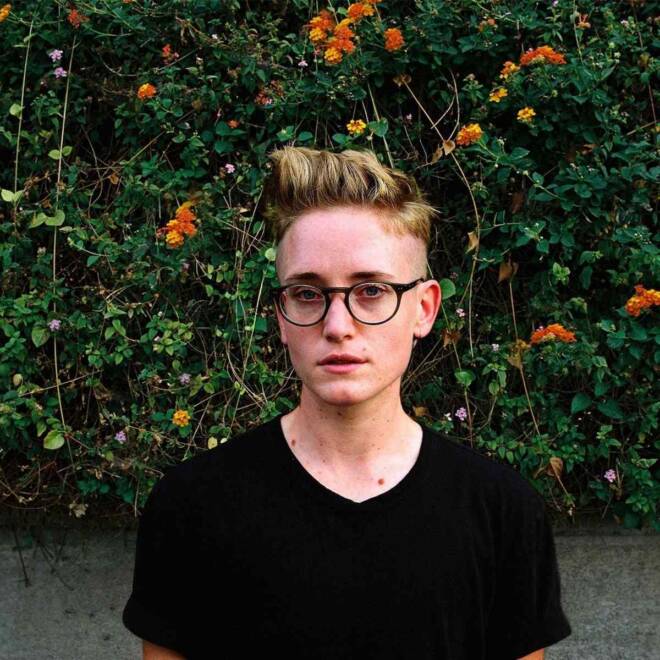 Cartalk - Arroyo Tunnels
---
"Arroyo Tunnels" is the captivating opening to Cartalk's highly anticipated debut full-length album, Pass Like Pollen. Cartalk is the solo project and vision of Los Angeles-based artist Chuck Moore, whose vocals are distinct in the way of Brandi Carlile or early Tegan and Sara (it's not surprising the twins have taken a liking to the album). On "Arroyo Tunnels," Moore sings in vignettes over gentle guitar — of growing their hair out, taking the long way home, routine heartbreak and screaming through tunnels — before the drums come in, along with an addictive guitar riff that continues through the remainder of the song. The second half is entirely instrumental, swelling gradually into something like a symphony before fading out as quickly and as gracefully as it began. The shortest song on the album at just under two and a half minutes, "Arroyo Tunnels" is a modest taste of what's to come, but all nine tracks pack a punch of their own. While there is plenty of shredding not to be missed later on the album, "Arroyo Tunnels" is a gentle entrée — a "sobering serenity," if you will. Photo by Katie Neuhof.
—
Maya Bouvier-Lyons
on October 19, 2020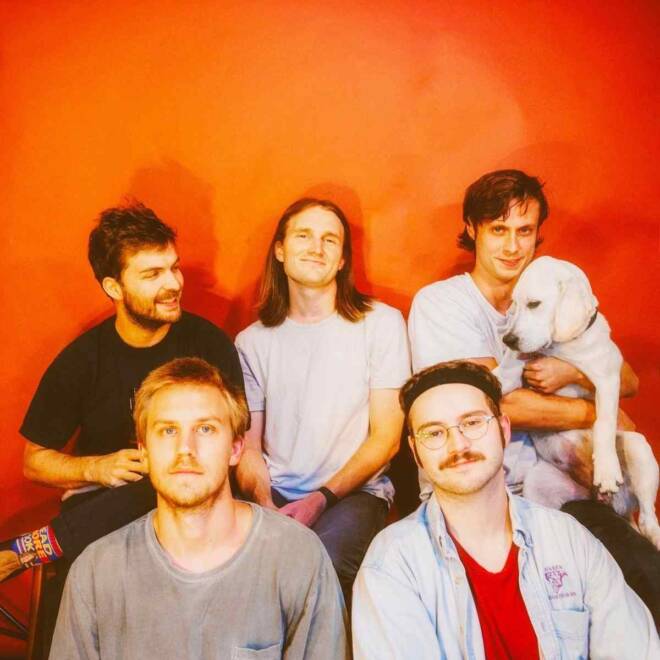 Duncan Fellows - Swallowing Grains
---
Duncan Fellows' "Swallowing Grains" is just one of many personal musings on their latest album, The Sadlands. In their words, the Austin band documents The Sadlands as "a map of experiences culled from the past few years of our lives where we began to really try to demarcate the moments that had shaped and continue to shape us as people." Melding sun rays and sweeping vocals, "Swallowing Grains" is a beachside jam conveying the perils of misunderstanding. Lyrical references to choking on air and swallowing sand denote, and fuel, the residual impact of lacking articulation. As frustration and fear accumulate, the guitar rolls in like the tide, stretching wide across shore before slinking back. It eventually eclipses into a breaking wave at the final chorus, plunging forth and encapsulating all within its warm deliverance. This is a tune that you'll find yourself burying into, just as a clam would.
Duncan Fellows' album is out everywhere now, along with an accompanying video game available at thesadlands.com.
—
Katya Myasnikova
on October 19, 2020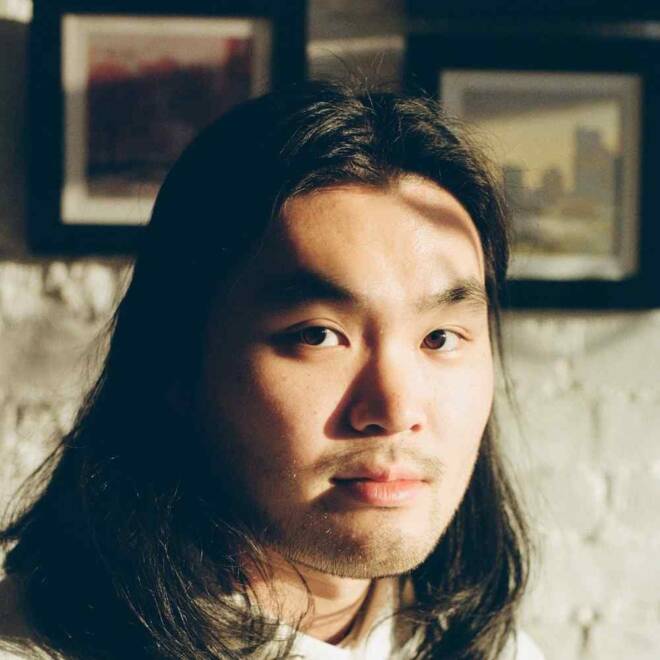 David You - Moon is in Charge
---
When I think of David You, I think of morning coffee rituals and subdued light filtering through linen drapes. I think of soft summer evenings and sharing a bottle of wine with friends in the park as the sun sets over the trees. I could describe his voice as gentle or angelic, but really it's the feeling of safety that his music invokes that I find remarkable. Much like the park, it allows a person to forget the busy rush of city streets just outside its perimeter. "Moon is in Charge" is You's first single since his springtime EP, Beautiful, Like Pyramids, and after retreating home from a busy day it feels right to let the tender whisper of his voice fill the four walls of my room.
The simple arrangement of acoustic guitar and airy vocals makes for intimate lo-fi without any of the posturing. You sings about the repetition of the ocean waves, crashing over and over, and how he'd rather be "just like a small stream that joins a river's flow / knowing where I'll go," which is especially poignant in a time where we'd all like a little less chaos and a little more clarity when it comes to the future. Sweeping textures give substance, and You's signature harmonies layered with the subtle hint of percussion and a shaker here and there complete the halcyon tableau of his songs. So pour yourself a cup of tea, put on your comfiest and give David You a listen.
—
Shasha Léonard
on October 19, 2020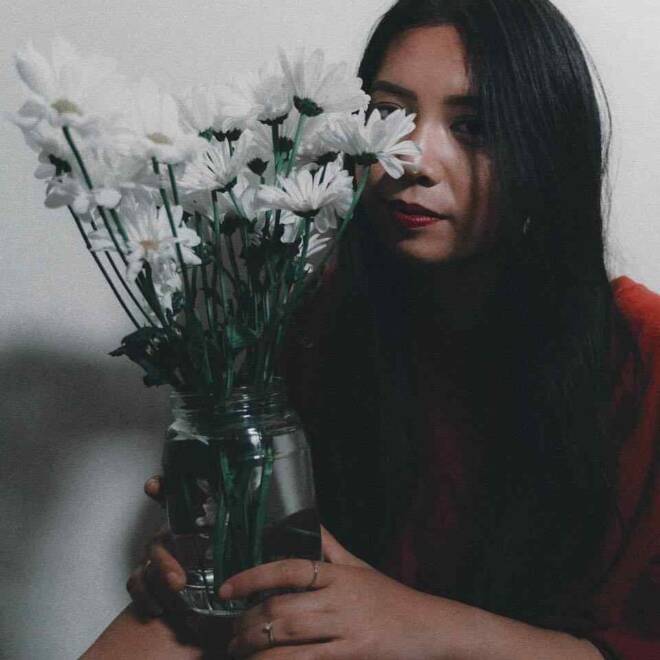 Artemis Orion - Midnight Thoughts
---
I wake up in a cold sweat sometimes
in 2014, your head on my lap as we talk 
about our mothers and decide on Prague 
by 30 and three kids.
comfort was the last page of a book
an IMDb synopsis, you
fighting that which leaves me 
perturbed and unsettled.

today I can be both dollhouses and solar systems
in one, even if my biggest decision is which 
stuffed animal I'm cuddling to sleep.
—
LA-based singer-songwriter Artemis Orion gives us a glimpse of her stream of consciousness on "midnight thoughts," a lo-fi tune that is a cosmos within itself. Orion's vocals floating over twinkling production dilute the train of thoughts that overwhelm us when we close our eyes, shaping the unnerving unknown into a whimsical dreamscape. Not having the answers isn't the worst thing in the world, and Orion reminds us that we have permission to get comfortable in the discomfort. The starry-eyed Orion is what we all are: "Just another pеrson on this planet / Trying to do my best." 
—
Ysabella Monton
on October 16, 2020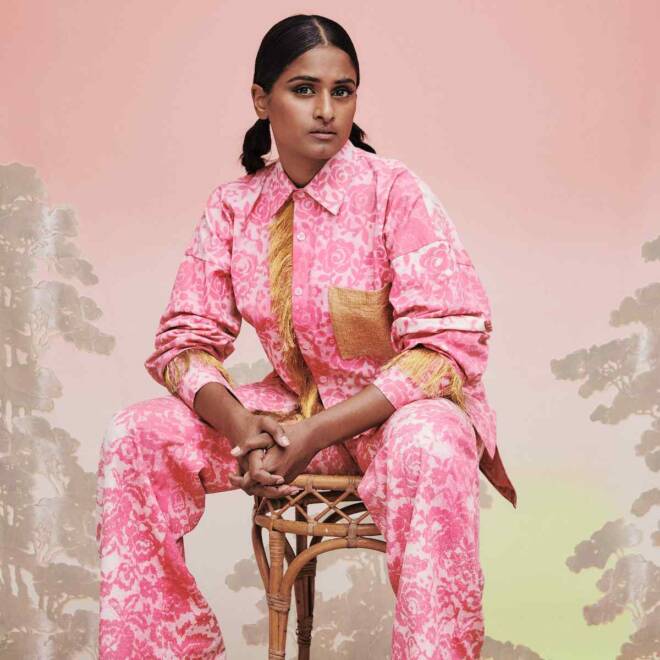 Priya Ragu - Good Love 2.0
---
I love writing about music: the chance to sit and grapple with someone's art, the chance to share what it means to you. But sometimes it feels intimidating and humbling. Such is the case with Priya Ragu's "Good Love 2.0," a remarkable song so creative and sure of itself, it feels hard to do it any justice with mere words. Wasting no time, it opens with a Kaytranada-esque funky groove. The bass rings while Ragu dazzles with smooth vocals. After dancing our way through the chorus, the second verse showcases Ragu's range. She reappears, rapping her way through with confidence and composure. Few can float so effortlessly across styles and genres all in the course of one song. Just shy of the two-minute mark the tune takes a wild new turn, exploring something entirely different. Ragu pulls from South Asian influences, cultivating a moment that demands your attention — a fresh take on a more typical trap structure. The intensity subsides as mesmerizing waves of vocals emerge, at the same time soothing and breathtaking. And although the end of the song is nearly unrecognizable from the start, each moment, each choice, feels purposeful and earned. "Good Love 2.0" is a song that stands on its own and earns your trust along the way, and it's just a taste of Ragu's promise. 
—
Max Himelhoch
on October 16, 2020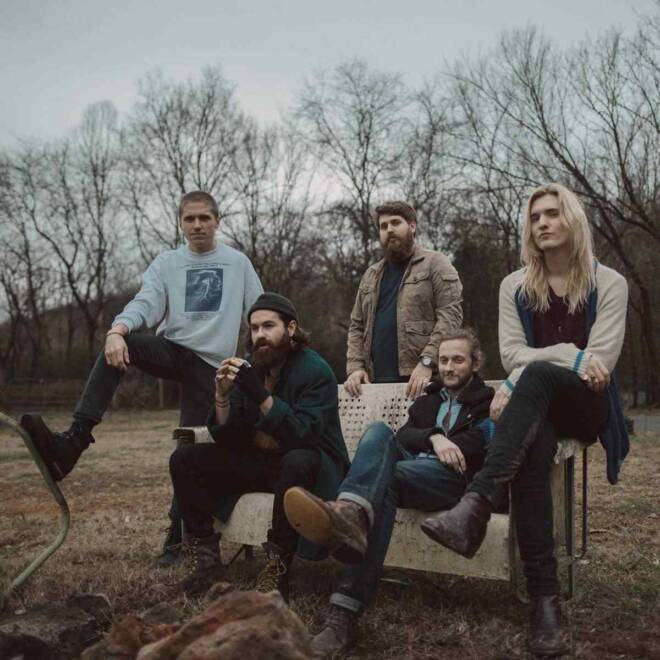 Creature Comfort - Woke Up Drunk
---
Creature Comfort's "Woke Up Drunk" begins as a simple, feel-good indie folk track. Lighthearted, tuneful arpeggiations twinkle like the stars just before dawn. The lyrics balance deliberate rhyme schemes and stream-of-consciousness quips. Strung together, the words tend to wander down unmarked trails as much as they sit ruminating. Harmonies swirl around the central image of the song: taking a hike to process all the thoughts dripping through your brain, slightly hungover and itching to move. They're not all bad thoughts, but they're not all good ones. You're holding love and resentment in your chest and hoping it's just a matter of sweating it out. It almost is — but then the bridge hints that you end up letting in as many emotions as you release. After a few listens on repeat, you notice the seeds that build to that final climax. Drums that nudge the tempo ever-so-slightly forward. Vocal chorus harmonies that dip into suspended resolutions. The introduction of an electric lead guitar that slowly becomes more distorted, coiling around a violin melody until they become intertwined. It's a divine texture shift that's surprising and perfectly foreshadowed.
—
Allison Hill
on October 16, 2020