Buzzing Daily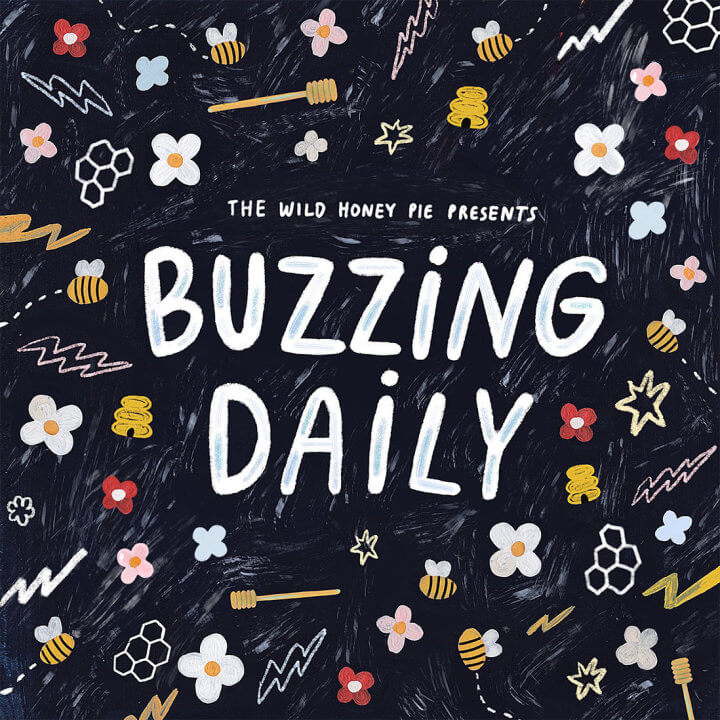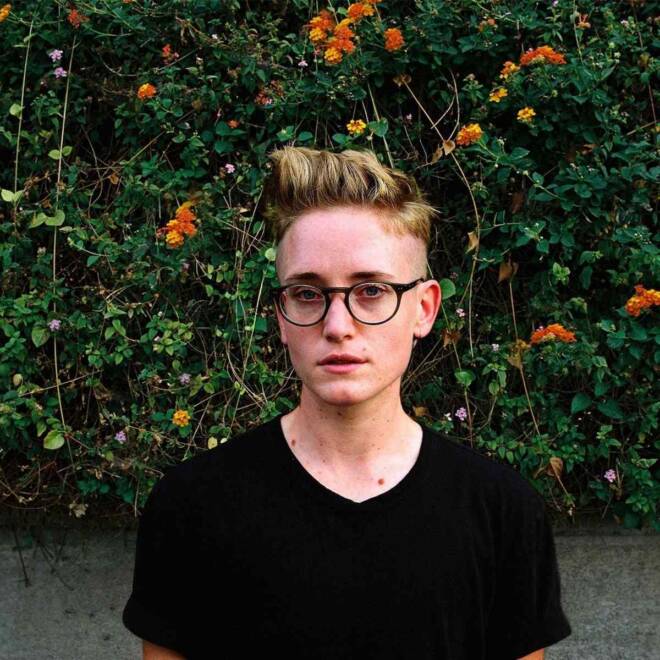 Cartalk - Arroyo Tunnels
---
"Arroyo Tunnels" is the captivating opening to Cartalk's highly anticipated debut full-length album, Pass Like Pollen. Cartalk is the solo project and vision of Los Angeles-based artist Chuck Moore, whose vocals are distinct in the way of Brandi Carlile or early Tegan and Sara (it's not surprising the twins have taken a liking to the album). On "Arroyo Tunnels," Moore sings in vignettes over gentle guitar — of growing their hair out, taking the long way home, routine heartbreak and screaming through tunnels — before the drums come in, along with an addictive guitar riff that continues through the remainder of the song. The second half is entirely instrumental, swelling gradually into something like a symphony before fading out as quickly and as gracefully as it began. The shortest song on the album at just under two and a half minutes, "Arroyo Tunnels" is a modest taste of what's to come, but all nine tracks pack a punch of their own. While there is plenty of shredding not to be missed later on the album, "Arroyo Tunnels" is a gentle entrée — a "sobering serenity," if you will. Photo by Katie Neuhof.
—
Maya Bouvier-Lyons
on October 19, 2020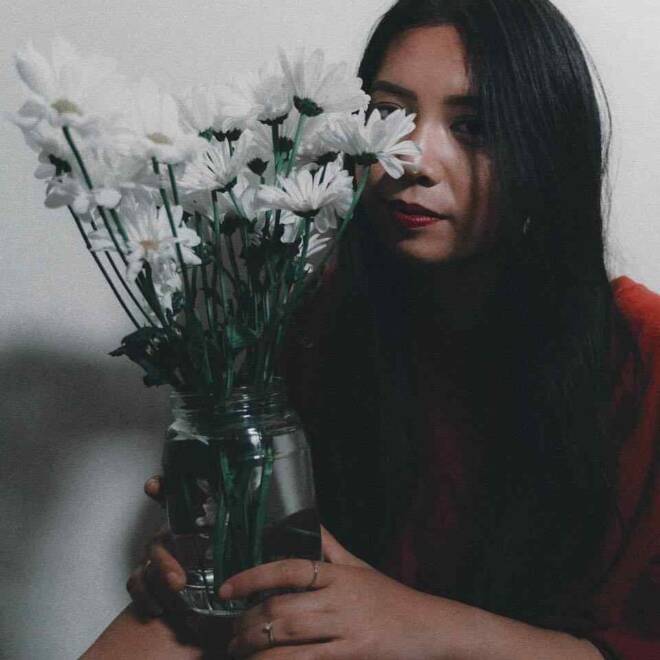 Artemis Orion - Midnight Thoughts
---
I wake up in a cold sweat sometimes
in 2014, your head on my lap as we talk 
about our mothers and decide on Prague 
by 30 and three kids.
comfort was the last page of a book
an IMDb synopsis, you
fighting that which leaves me 
perturbed and unsettled.

today I can be both dollhouses and solar systems
in one, even if my biggest decision is which 
stuffed animal I'm cuddling to sleep.
—
LA-based singer-songwriter Artemis Orion gives us a glimpse of her stream of consciousness on "midnight thoughts," a lo-fi tune that is a cosmos within itself. Orion's vocals floating over twinkling production dilute the train of thoughts that overwhelm us when we close our eyes, shaping the unnerving unknown into a whimsical dreamscape. Not having the answers isn't the worst thing in the world, and Orion reminds us that we have permission to get comfortable in the discomfort. The starry-eyed Orion is what we all are: "Just another pеrson on this planet / Trying to do my best." 
—
Ysabella Monton
on October 16, 2020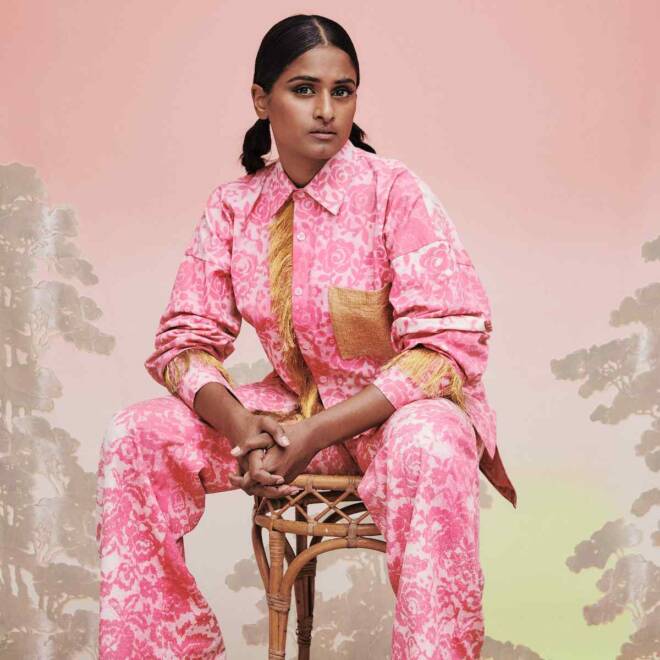 Priya Ragu - Good Love 2.0
---
I love writing about music: the chance to sit and grapple with someone's art, the chance to share what it means to you. But sometimes it feels intimidating and humbling. Such is the case with Priya Ragu's "Good Love 2.0," a remarkable song so creative and sure of itself, it feels hard to do it any justice with mere words. Wasting no time, it opens with a Kaytranada-esque funky groove. The bass rings while Ragu dazzles with smooth vocals. After dancing our way through the chorus, the second verse showcases Ragu's range. She reappears, rapping her way through with confidence and composure. Few can float so effortlessly across styles and genres all in the course of one song. Just shy of the two-minute mark the tune takes a wild new turn, exploring something entirely different. Ragu pulls from South Asian influences, cultivating a moment that demands your attention — a fresh take on a more typical trap structure. The intensity subsides as mesmerizing waves of vocals emerge, at the same time soothing and breathtaking. And although the end of the song is nearly unrecognizable from the start, each moment, each choice, feels purposeful and earned. "Good Love 2.0" is a song that stands on its own and earns your trust along the way, and it's just a taste of Ragu's promise. 
—
Max Himelhoch
on October 16, 2020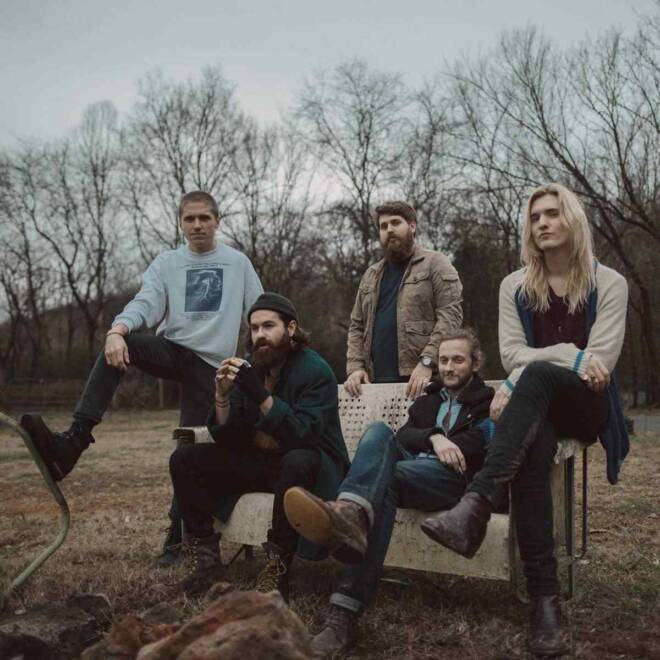 Creature Comfort - Woke Up Drunk
---
Creature Comfort's "Woke Up Drunk" begins as a simple, feel-good indie folk track. Lighthearted, tuneful arpeggiations twinkle like the stars just before dawn. The lyrics balance deliberate rhyme schemes and stream-of-consciousness quips. Strung together, the words tend to wander down unmarked trails as much as they sit ruminating. Harmonies swirl around the central image of the song: taking a hike to process all the thoughts dripping through your brain, slightly hungover and itching to move. They're not all bad thoughts, but they're not all good ones. You're holding love and resentment in your chest and hoping it's just a matter of sweating it out. It almost is — but then the bridge hints that you end up letting in as many emotions as you release. After a few listens on repeat, you notice the seeds that build to that final climax. Drums that nudge the tempo ever-so-slightly forward. Vocal chorus harmonies that dip into suspended resolutions. The introduction of an electric lead guitar that slowly becomes more distorted, coiling around a violin melody until they become intertwined. It's a divine texture shift that's surprising and perfectly foreshadowed.
—
Allison Hill
on October 16, 2020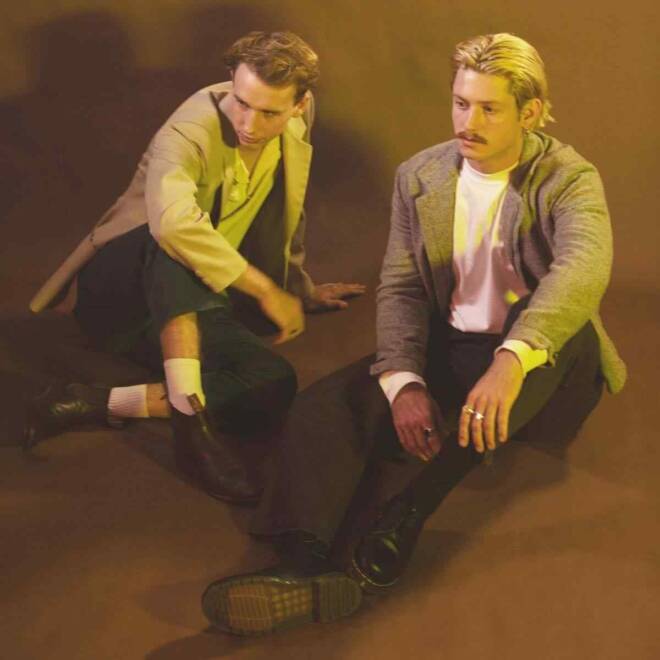 Syrup - Turn
---
Syrup's "Turn" is a throwback to the dance pop rhythms that ignited spirits and hushed boredom back in the 1980s. The vocal is melodramatic enough to invoke some kind of contemplation mid-twirl-or-boogie out there on the dance floor. The song is ultimately about finding some comfort in moving at a pace fit for you and you alone. If you're in need of a song to be as forgiving as your most understanding friend, "Turn" by Syrup is exactly what the doctor ordered. "Turn away... take a break... you can take your time..."
—
I was ready to leave the ice skating rink when "Turn" by Syrup came on. I almost broke my neck looking at the DJ who in turn flashed me two thumbs up and smiled wide enough to make me smile in return. Her teeth were whiter than the ice's central rotating disco ball's inner, glowing light. I said fuck it and put my skates back on and hit the rink just to feel the cold air press against my green Nike windbreaker. The DJ started dancing behind the booth to "Turn." Everyone was smiling. Nothing hurt. After I made it around the rink five times, I felt okay about taking the night from studying and socializing to unwind here in the rink.
—
Mustafa Abubaker
on October 16, 2020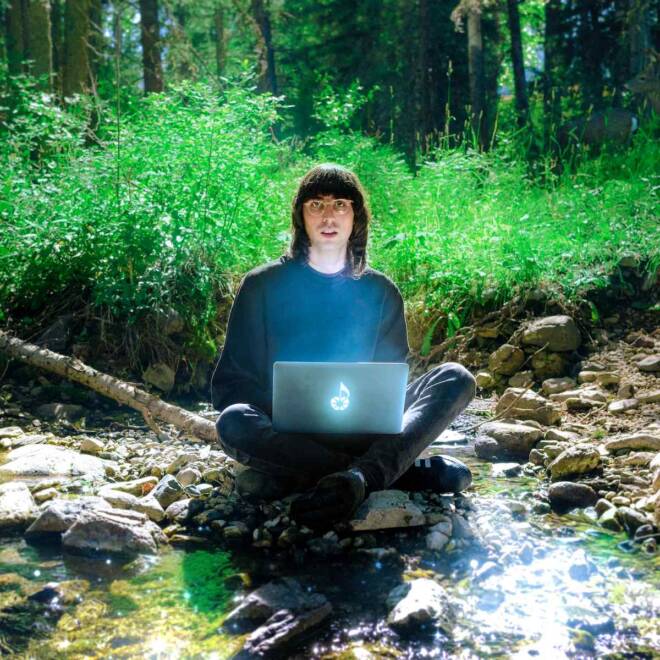 A. G. Cook - Oh Yeah
---
A surrealist's interpretation of singer-songwriter tradition, A. G. Cook's self-aware and ballad-like "Oh Yeah" knows when it's over and finds peace in the end. The acoustic guitar-driven track delves into "confidence & escapism, and how bittersweet those things can feel," as Cook explained in a statement. There's freedom in finding strength in oneself for Cook, who has "Never felt so, oh, yeah / So alive." The PC Music head and hyperpop powerhouse leaves his vocals relatively raw to invoke that freedom; while Cook is known to ditch convention, he's more than capable of challenging it to make it his own. What seems uncharacteristically stripped back for Cook gradually becomes graced with his fingerprints. Touches of autotune and swelling synths foreshadow the soft distortions and fuzzed-out guitars that round the track out. "Oh Yeah" is the opener on Apple, one of two records he released this year. Cook's other release, 7G, contains 49 tracks of both original music and futuristic covers of artists from Taylor Swift to The Strokes. Photo by Alaska Reid and Julian Buchan.
—
Ysabella Monton
on October 15, 2020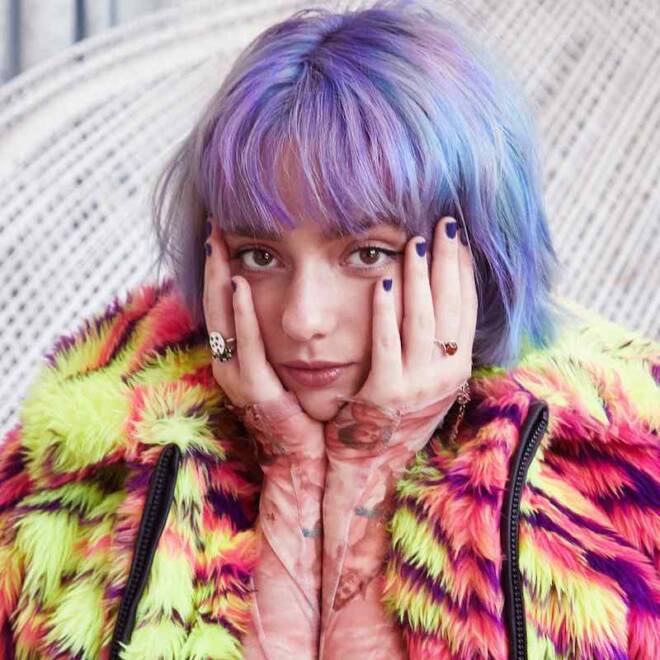 merci, mercy - Something You Like
---
Sydney, Australia's merci, mercy is a budding act defined by edgy pizazz, emotional vulnerability and intuitive writing that acknowledges the high stakes of bad romantic and social habits. After kicking off with a haunting confession, an infectious groove takes over to carry a dialogue on the importance of self-affirmation and authenticity. For the empath, there's no greater threat than the pull to fix a loved one at all costs, yet "Something You Like" presents the heartbreak of letting go as an almost enticing experience. The instrumental momentum gives listeners a sense of excitement for the future while validating the clingy, cumbersome needs of the old self at the heart of the story. This is a much needed reminder to commit to love that feels like swimming together, not drowning together. 
"Something You Like" is merci, mercy's third release of 2020 and will appear on her debut EP, no thank you, no thanks, which is out tomorrow, Oct 16. Photo by She Is Aphrodite.
—
Daphne Ellis
on October 15, 2020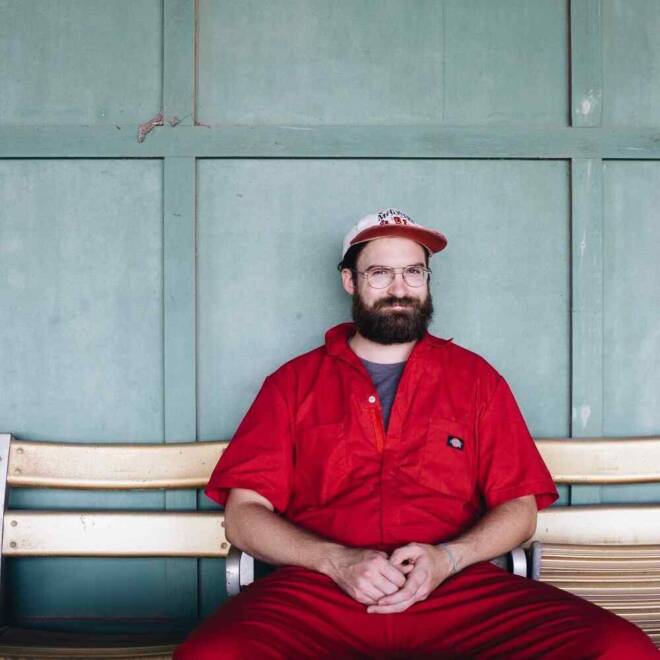 Riley Moore - Mansion
---
Fresh-pressed from the likes of Nashville, Riley Moore is a bonafide man, in his lyrics as well as his life. "Mansion" is the pure and earnest result of Moore's meeting a young woman while performing a show in her quaint Pennsylvania living room. The track is a tip-toe through the ruminations of Moore's mind while he wandered through the streets of Boulder, Colorado with little money and the yearning for a girl he thought he may never meet again. Sewn into the fabric of this track are nods to early 2000's indie folk pop band, Page France, with glistening chimes and whimsy as plain as a pikestaff. "Mansion" is the introduction to Moore's EP, sweet boy, which will be released in March 2021.
The track tells a charming story, Moore shares: "This is a song about me buying a t-shirt with a drawing of an anteater eating some ants for a girl I had a deep crush on, and longing for the day I may see her again to deliver the shirt. From the moment that I met her I became more and more enthralled, drifting further and further down the avenue of enchantment — a street with no turns and no outlet." Photo by Lauren Lundy.
—
Laney Esper
on October 15, 2020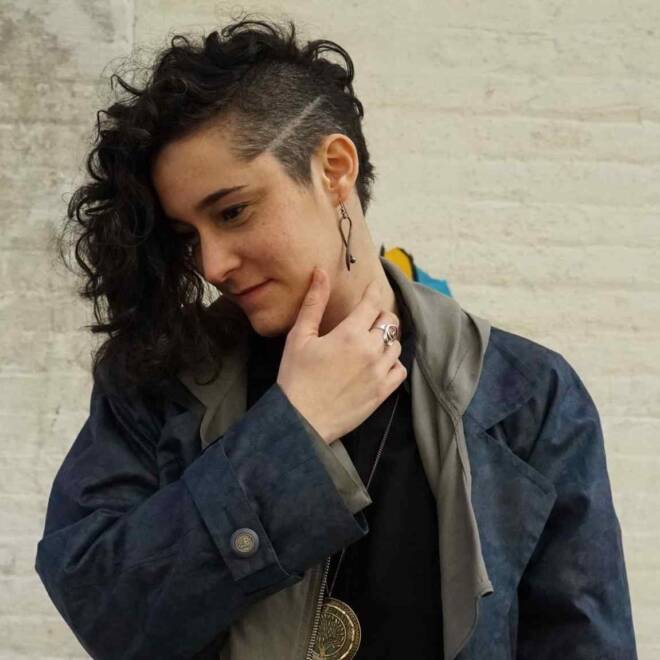 Iris Lune - Debris
---
"Debris", off of Brooklyn-based Iris Lune's 2020 album lovelosslove, immersively rolls into your ears, softly drawing you into its contemplative mood. Her lyrics are tactile, singing of "shiver(s) slipping down my spine, your mouth pressing gently to mine, and the waves beneath us crashed"; these words are perfectly paired with production elements like the plucky guitar line, whose attack with each note is just as physical to the listener as the pictures Lune paints. She leans into the bittersweetness and the melancholy with this single, and it's a tone perfectly suited for her voice — there's just a hint of Björk here in Lune's earnest, soft vocal, and in the expert balancing of the mix itself, which takes care never to overpower her performance. It's a gorgeous track that goes naturally with the fall season, which carries with it a bit heavier of a sense of loss than usual; as we catch ourselves wading into memories of more metaphorically "spring-like" days, or of pre-COVID days, like Lune sings, "it's okay to let 'em hold you, hold you down." Brighter days will come, and 'til then, we'll put on "Debris," and feel a little less alone in our yearning. Photo by Julia Barrett-Mitchell.
—
Stephanie Lamond
on October 15, 2020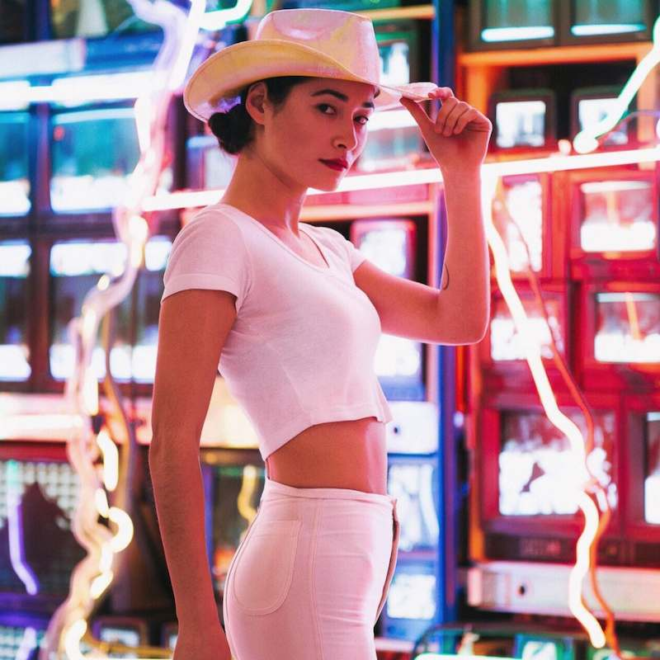 Starfox and the Fleet - Quarantine Dream
---
Maybe never leaving this place isn't so bad after all? On Starfox and the Fleet's debut single "Quarantine Dream" we're given a kaleidoscopic view of stay-at-home bliss. "Haven't been outside in days / All the world's so far away / All I see is you and me / I know I should be sad but it's been a dream," Starfox's hypnotic voice surfs sharp piano notes. The brainchild of Leah Zeppelin, Starfox and the Fleet is a "sci-fi art rock experiment." "Quarantine Dream" knows no genre; it has elements of dream-pop, psychedelic rock, and even popera. This song makes me nostalgic for the early days of quarantine, when going anywhere wasn't really an option for most of us. Instead, we had to create bubbles of joy where we were. "Quarantine Dream" is that bubble. Photo by Alex Martin.
—
Corinne Osnos
on October 15, 2020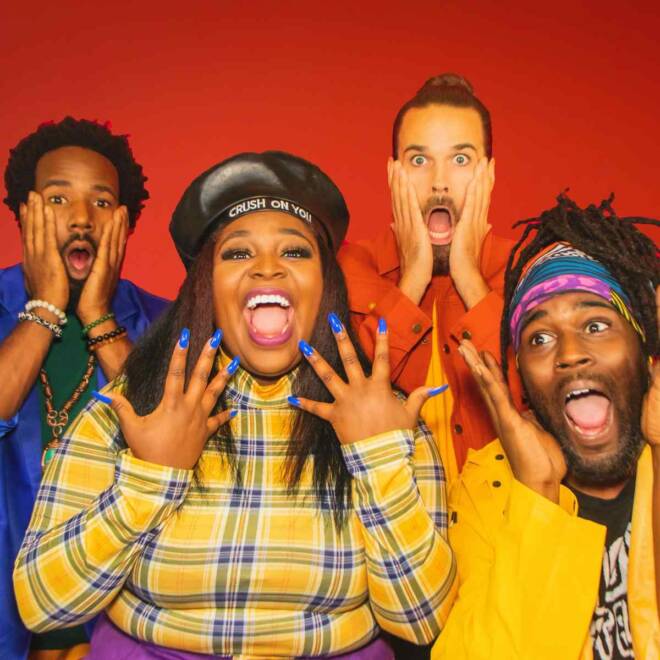 Tank and The Bangas - Self Care (ft. Jaime Woods, Orleans Big, Anjelika 'Jelly' Joseph)
---
"Self Care," the new high-energy release by New Orleans legends Tank and The Bangas is the quintessential quarantine song. It's exactly what we need right now. It opens with a quirky guitar and some haunting ambient sounds — a penny whistle, a floaty vocal: are these the ghosts that fill an empty apartment when you've been alone for too long? — before the beat hits. When that beat hits, it's all over. You can't stop moving, even as the tune describes the personal purgatory we've all been living through in 2020. "Nobody else but myself," sings Tarriona "Tank" Ball, with Jaime Woods adding "I been in this house so long I think I'll go insane — only been eleven days." We get that. The Bangas and their collaborators (Jaime Woods, Orleans Big, and Anjelika "Jelly" Joseph) may find it hard to be home sometimes, but they're also reveling in the solitude and accessing the intense power in being all alone. "I ain't wastin' no time with no ex, I ain't got time for all of that mess," spits Orleans Big, with Jelly adding, "All of y'all can get way back, I'm ready to get myself back." The strength of self-resilience comes through loud and clear with a flute line that floats over a bone-shaking groove and bass. Layer upon layer of guitar and synths and all the voices that fill your head and house create a perfect soundtrack for these strange, strange times. Photo by Jamelle Tate.
—
Mikhal Weiner
on October 14, 2020