The Western Den
Released on August 12, 2019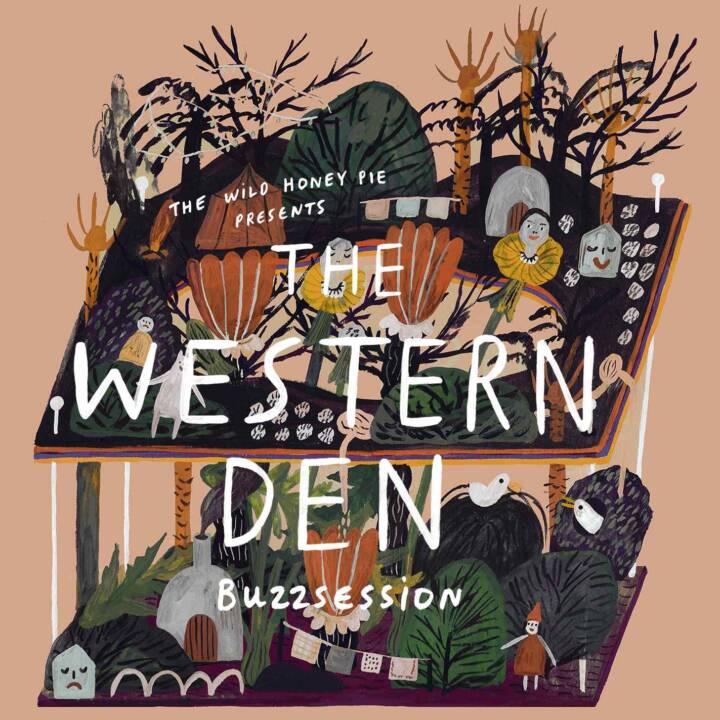 When Deni Hlavinka (a pianist from Virginia) posted a song idea to a college forum, she probably was not expecting a completely finished song returned to her the very next day, orchestrations courtesy of Bermuda-hailing guitarist Chris West. Upon meeting face to face and discovering that their bond was too eerily good to pass up, the two decided to embark on a musical journey together, and the rest is history. It is the sort of creative partnership that touts an ease and dynamic sought by many and acquired by few. Now, Boston-based duo The Western Den, a tenuous folk endeavor formed largely by West and Hlavinka's happenstance, nudges its way into the roster of these coveted few. 
The duo graced us with two tracks off their debut album, A Light Left On, at our latest Buzzsession, which took place in a rustic upstairs room of a Brooklyn coffee shop. With delicate arrangements that sound sort of like wading through the woods after an autumn rain, The Western Den's 2019 debut pads carefully (albeit intentionally) towards enchanting compositions in a sonic landscape that is otherwise often saturated with stagnant sounds. Take the duo's lead single and the first track played at our Buzzsesion, "I Still Remain," which sets a cry of one's self resolution to steady guitar strums, reverberating as robustly and as wispily as fire flickers before swelling into a satisfyingly aching bridge.
The second track of the performance and the real star of the album, however, is the ornate garden that is "Spark, Set Fire," a lush ode to the strange in-between of vulnerability and reservation amid first date small talk. And you talk about your mother / And I'll talk about mine Hlavinka croons over soft percussion and creeping brass. Chiming strings carry the tune before plunging the listener into an Arcadia of layered vocals and the kind of hypnotic synths one might expect from the Stranger Things score. "Folk" alone hardly seems to cover the synth-meddlesome act, while "Folktronica" and "Arcade Fire-curious" seem slightly off-target; whatever the deserved genre title may be, The Western Den is doing it justice.
---
---
---
---
---
Production Assistant & Sync Coordinator
---
---