Tamara Kumbula
Released on June 1, 2020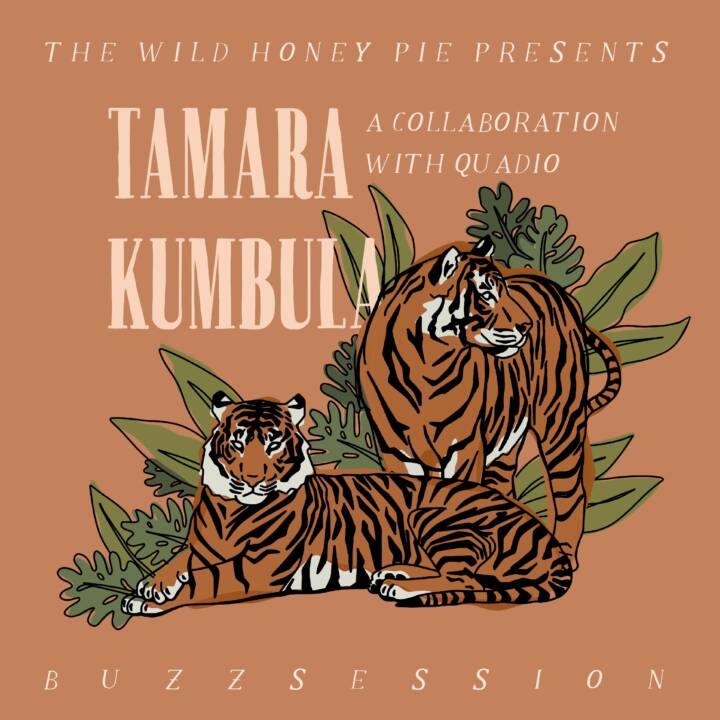 Tamara Kumbula is a South African born and raised artist based out of Los Angeles, and at just 20 years old, she is a voice to be reckoned with. Some of the best music out there simply can't be confined to one genre, can't be pinned down—it's too fluid, too versatile, too good. Kumbula's music easily finds itself in this category and we're thankful to our collaborator Quadio—the music streaming platform for college students—for introducing us to such an eclectic act. While her music has been described by Quadio as "pop-rap," in this Buzzsession, there is definitely an added element of rock as well, and it all comes together perfectly. Kumbula's songs are percussion-driven and rhythm-focused while showcasing the percussion and rhythm contained in her own voice as it melds with the instruments accompanying her. In this Buzzsession, we see Kumbula joined by her four band members—face masks and all—on keys (Vedant Joshi), guitar (Jesus Ramos), percussion (Molly Rose) and bass (Ella Burgos). Kumbula's presence is calm, cool and intense, and her voice is as crisp and smooth as ever.
We first hear an original song of hers, "1 to 8," which is packed with tempo changes and is invigorating to see and hear come to life. Kumbula is captivating as a frontwoman, and her band members are immaculate in their groove. All parties carry this into the next song in the session, an insanely cool cover of Beyoncé's "Formation." For anyone to cover any song by Queen Bey is a bold move, but Kumbula no doubt knew the stakes were high, and she more than delivered. The power that exists in Beyoncé's "Formation" translates profoundly in Kumbula's performance, and her rendition of this iconic number takes the song and this session to a whole new level.
Interspersed with the live performance footage is just enough B-roll to confirm our suspicions that Kumbala and her band have fun doing what they do. Spoiler alert: There is a dog.
If you enjoy this video—which we're pretty confident you will—and you have the means, we ask that you consider donating to the Community Justice Exchange's National Bail Fund Exchange to support those protesting for justice against police brutality.
---
Formation (Beyoncé cover)