Sofia Wolfson
Released on March 27, 2020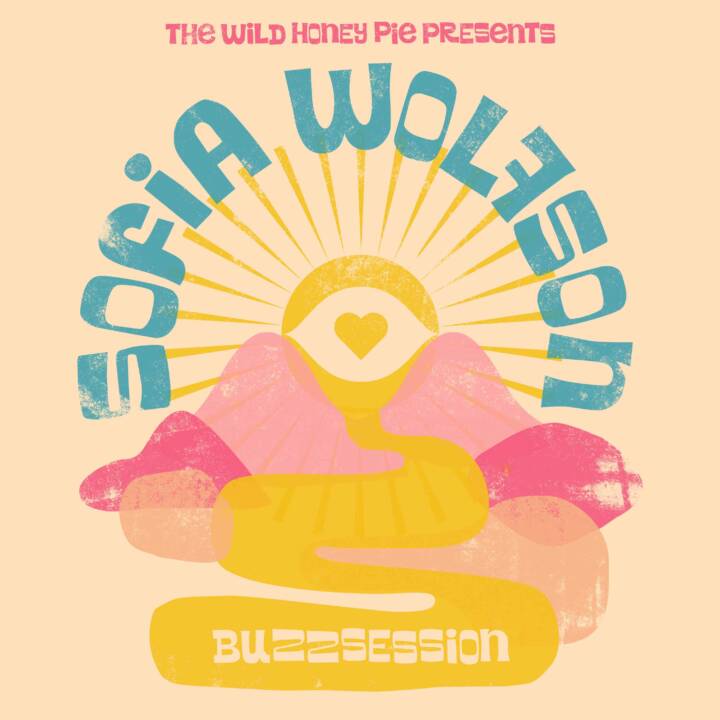 Born and raised in Los Angeles, folk artist Sofia Wolfson writes songs that pull you into her life and give you a tour. She put out her first EP Hunker Down at just 15, while attending Los Angeles County High School for the Arts, where she studied theater. Since then, she has released a string of singles, and in March 2019 she released her most recent EP Adulting, which was born out of her experiences from her first year at Tufts University in Boston. 
Dressed in all-black atop a purple blanket in her parents' backyard with cameos of her dog, Wolfson kicks off our series of artist-produced Buzzsessions, where all audio streaming revenue will go to the artists. You can show their appreciation and help us raise money for charity by donating to No Kid Hungry. This is an amazing organization that Sofia selected herself.

In our videos, she takes a moment to address her social distancing—commenting on the power music has to heal and connect while giving us a glimpse at what she is doing to stay sane before launching into an acoustic version of her newest single, "Party Favors." The song conceals frustration through upbeat tempo. Her voice rising and falling to the rhythm of her guitar over comedic footage of her dancing and wandering around her house. 

Wolfson keeps it light in her stripped-down cover of Lucinda Williams' "Fruits of My Labors." She gives us a home tour with frequent cameos from her dog mixed in with humorous clips of her eating hot cereal and munching on a strawberry, we see Wolfson paying homage to the themes of the song while sitting in front of an orange tree. The video ends with a clip of her and her sister dancing to MUNA's "Number One Fan," which is exactly how we should all be spending our time while social distancing. 
---
Fruits of My Labor (Lucinda Williams Cover)