SASAMI
Released on August 3, 2020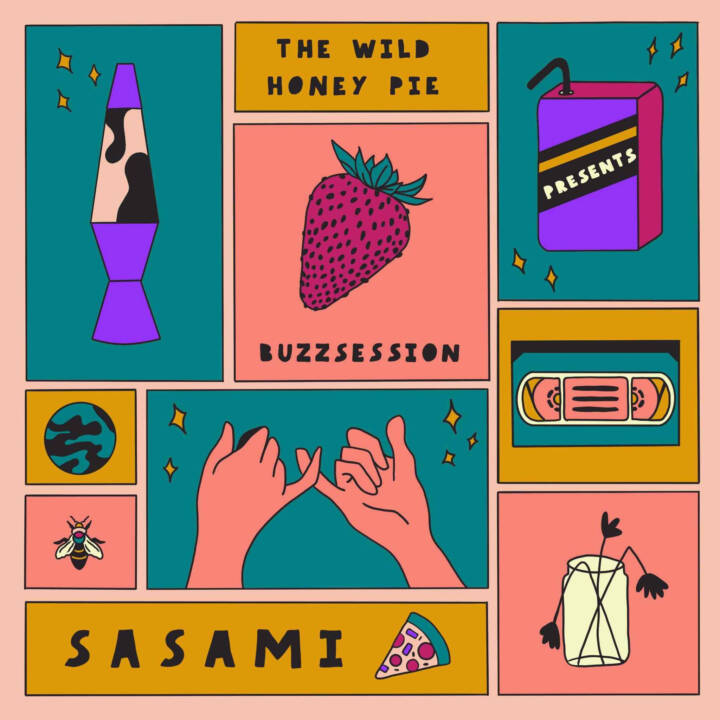 Get swept away by SASAMI's disarming, infectiously casual disposition on our latest at-home Buzzsession. Filmed right in the comfort of her very own studio in LA, the singer-songwriter and former member of Cherry Glazerr takes you on a brief tour around her cozy, knickknack-filled space as she showcases her various instrumental chops on the french horn, organ and air guitar. Eventually settling in with her trusty steel-string acoustic guitar, SASAMI delivers an intimate, bare-bones rendition of "Take Care," a track off her self-titled debut album, which was released in February 2019. Even though it has been well over a year since this track was released, during this Buzzsession SASAMI taps into something different, perhaps something a bit more personal and yearning than the original. This minimalist offering doesn't just provide a fresh version of the track, it also points to something deeper that the singer calls on you to notice. SASAMI's voice is always raw and affecting, but this time it somehow feels more delicate, like she is trying to push forward past an impossibly large boulder that just won't budge. What you experience is not her giving up but her acknowledging that it's going to take way more effort on her part (and the world at large) to push forward and be rid of the crushing boulder. Although it's going to take a lot more pushing, there's always a layer of hope that tops off SASAMI's tone—ensuring you that change will come.
SASAMI keeps pressing forward, continuing to lift you up with her soft, tempered cover of Sandy Denny's extremely pertinent "Who Knows Where The Time Goes." With a vocal timbre not unlike that of Aimee Mann, SASAMI's voice floats as she sings, "I have no fear of time / For who knows how my love grows / And who knows where the time goes," within it, there's an effortless ease coupled with subdued pain. The track itself is without a doubt shrouded in sadness, but you can feel a newfound energy on this cover—one that points to a kind of sadness that is also happy. It's as if SASAMI is taking you by the hand and leading you to confront and accept the painful stuff in your life. The singer seems to know that the only way to fully free yourself is to accept the pain and sadness for what it is.
If you enjoyed this performance please consider donating to SASAMI's organization of choice, Herbal Mutual Aid Network, "a grassroots organization providing free plant-based care to Black People seeking support due to the ongoing crisis of racial violence and injustice."
---
Who Knows Where The Time Goes (Sandy Denny cover)