Runnner
Released on November 6, 2020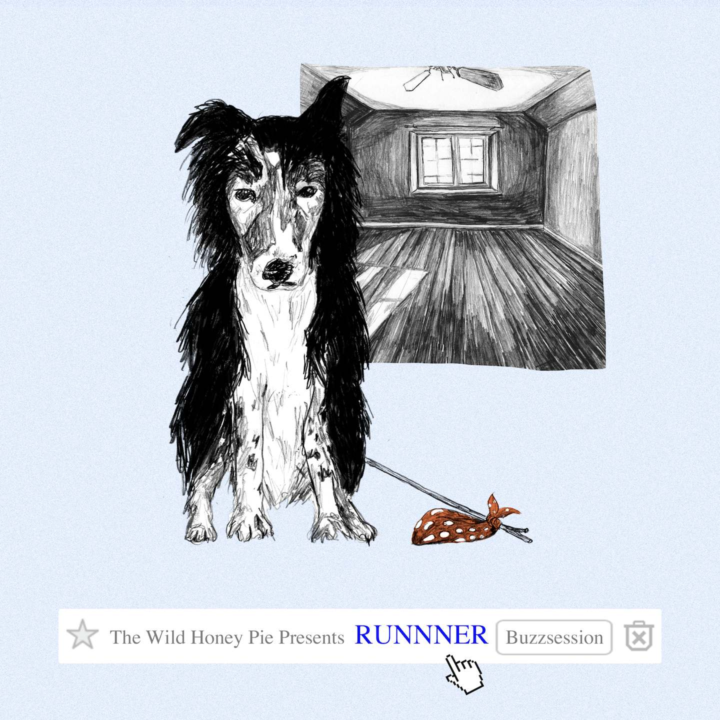 Joining us for our newest Buzzsession is Runnner, a project by singer-songwriter and producer Noah Weinman. This performance of "New Sublet," a track from his September EP, One of One, finds Weinman seated before a prayer-handed portrait of his pup, gear perched on mismatched wooden stools. While an experimental synth lilt animates the tune, Weinman sings of uprooting for the sake of it, committed to nothing but a life in flux. It echoes my own fear of consistency, or perhaps complacency; I wonder everyday if I'd be any happier moving back to the Southern suburbs, or perhaps in isolation in the Catskills despite my distaste for the cold. It's a fear of the same consistency I so ironically crave now in uncertainty. It's the need to move, both physically and mentally, "addicted to starting all over again" despite knowing that the same anxieties will follow wherever you go. While we may not have the answers, we can find solace in a moment of stillness with Runnner.
We drift from shore to shore alongside Runnner for his cover of "Hackensack" by Fountains of Wayne, performed at Mount Pleasant's Rockefeller State Park. The slow-rolling rendition exists in a languid daze of longing and melancholy hope, much like "New Sublet." Restlessly anticipating someone who may never return to a place like Hackensack seems meaningless, but in such precarious times, can be a comfort. It's a reminder that some things, like the love and care of home, will always stay the same. Covering the beloved song serves as a tribute to Fountains of Wayne founding member Adam Schlesinger, who passed away earlier this spring due to COVID-19 complications.
While easing your mind with Runnner, please consider making a donation to support his organization of choice, BEAM, in advocating for emotional and mental healing of Black communities.
---
Hackensack (Fountains of Wayne Cover)
---
---
Camera Operators
Ben Weinman
Helen Ballentine
---
---
---
---