Royal Teeth
Released on May 20, 2020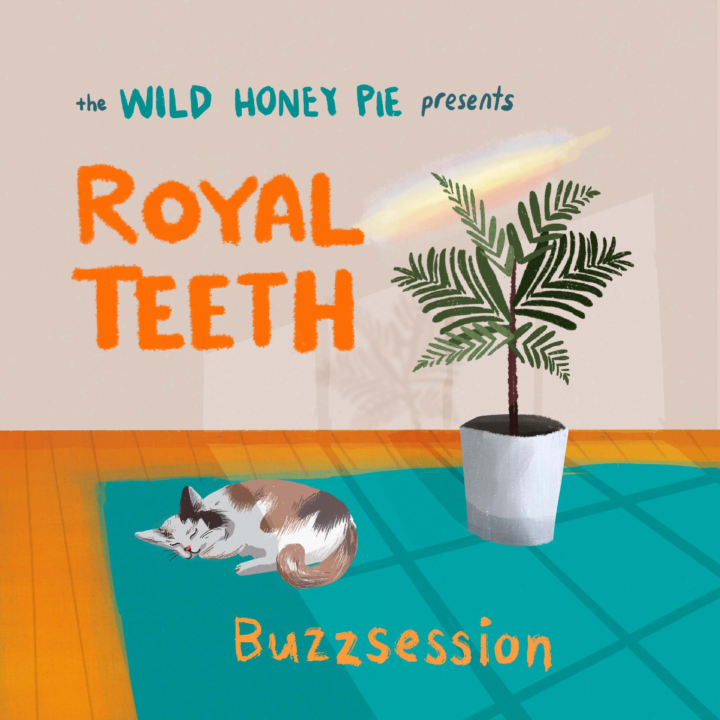 The simple pleasures of a slow afternoon in the park with the sun warming your face feels a little bit closer thanks to Lafayette-based band Royal Teeth. Even with band members Gary Larsen, Nora Patterson, Thomas Onebane and Josh Hefner separated across states, the embrace of their sound transcends beyond the reality of shelter-in-place in their recent artist-produced Buzzsession. Royal Teeth's stripped-down performance of "It's Just the Start" feels like a quintessential beacon of hope for what the future has in store.
Everything about their performance feels timely and grounded. With lines like, "Cause I can't think of better ways / For how we spend all of our days / They come and go so fast" that so embody the feeling of what it's like to be the inevitable homebody. Along with their acoustic performance, we get a look into the personal lives of the band members themselves. Larsen and Patterson's sweet vocals play over as little tasks like going on a walk, being with family or doing a puzzle gets captured in nostalgic feeling b-roll, all filmed in both New Orleans and Nashville. Between the shots of life in their respective homes, the spirit of the song still lives strong within clips of Larsen passionately playing instruments—conjuring optimism and affection for the mundane and embracing it.
Along with their original song performance, Royal Teeth also graced us with a cover of Coldplay's "Don't Panic." With the same care and intimacy as before, members of the band let us in even deeper with more clips on their day to day lives. Soft moments shared and fluttering vocals feel healing. Their cover of "Don't Panic" is meditative and exactly what the doctor ordered.
---
Don't Panic (Coldplay cover)