Rich Aucoin
Released on March 18, 2020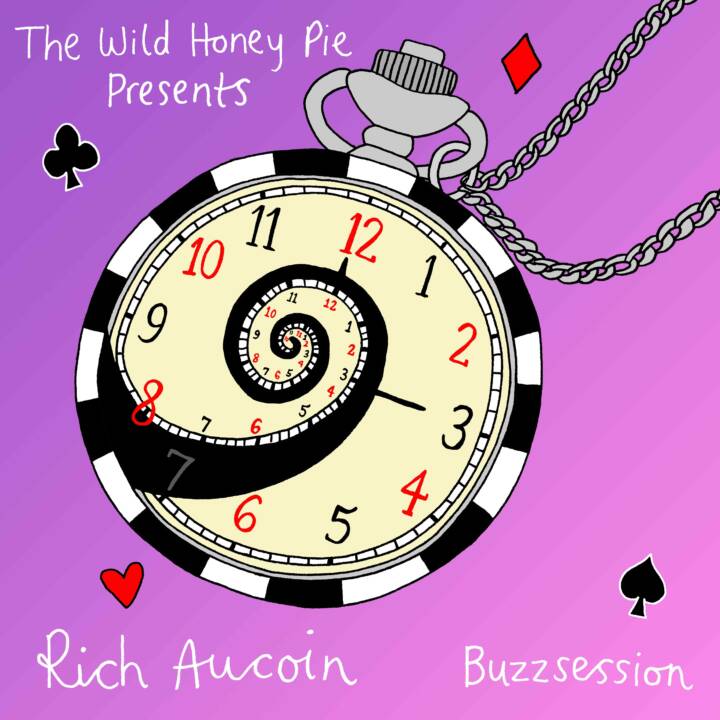 Nova Scotia based musician Rich Aucoin first made a name for himself in the indie electro-pop scene in the late 2000s with his ambitiously experimental pop music and impressive acts of endurance. The artists made a coast-to-coast bicycle trip and another involving a long distance run, each which supported a different charity. This time though, no acts of strength, speed or agility were needed for this intimate and colorful Buzzsession at Douglass Recording in Brooklyn. In support of his most recent album Release, Rich came in to perform "The Middle" and "The Time," leaving listeners in deep states of contemplation and wonder.
Wearing a tie-dye shirt and a lovingly worn-in hat, Rich began the session with his song "The Middle." Throughout the song, he dives into a space full of droning vocal samples, iridescent synths, and bright instrumentals. Throughout the sonic journey, we become entranced as Aucoin highlights the song with ethereal synths and an insistent bassline, while his vocals cut through and reflect on what it means to have a mid-life crisis.
Before playing his next song "The Time," Rich shared that his latest record syncs up to everyone's favorite trippy childhood tale Alice in Wonderland. This practice is all the more in the track, as he plays a consistently anxious piano line and sings "This time is not enough/This life is not enough/Our time was not enough/And we can't turn it off/So give it up." The buzzing synths paired with the subtly building instrumentation creates an intense whirlwind of sound, hooking us into the song's themes of fleeting time and opportunity. The track then abruptly slows down, giving listeners a chance to catch their breath while the song dissipates on a robust, foreboding note.  
---
---
---
Camera Operators
Jamie Lansdowne
Dave Scholten
---
---
Associate Producers
Myles Rodenhouse
Chris Gilroy
---
---
---
---