Potty Mouth
Released on May 20, 2019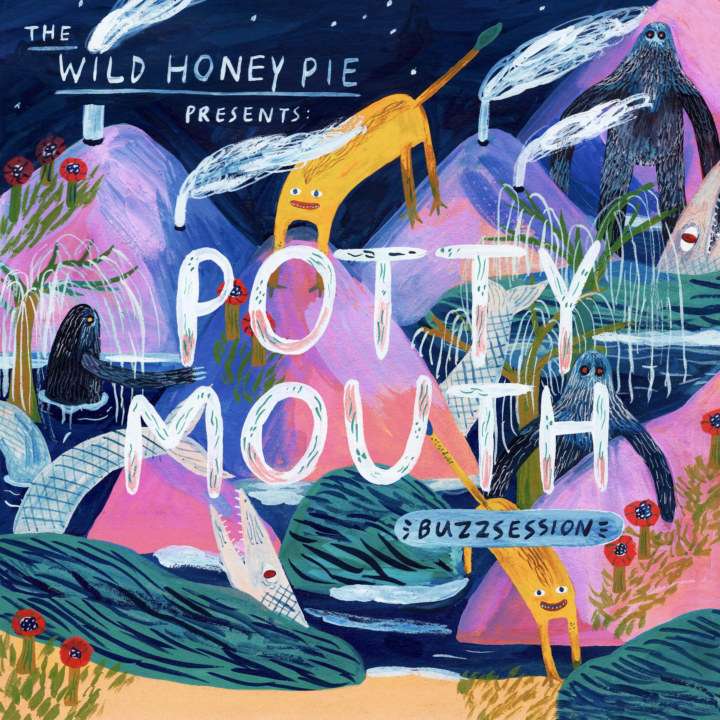 In 2012, Abby Weems was just a teenage rocker living in Northampton, Massachusetts and learning to play the guitar when she formed Potty Mouth with her friends from Smith College, Ally Einbinder and Victoria Mandanas. For so long, members of the feminist punk group had been stuck in male-led bands that just told them what to play, but Potty Mouth gave them all a chance to flourish creatively. They released their first full-length, Hell Bent, a year later, with tracks that all had a distinctly fuzzy, joyously thrashing garage-punk sound, basking in big drums and the carefree abandon of fist-pumping power punk. 
Over the next few years, Potty Mouth began steadily growing in both reach and sound. They toured with bands like Beach Slang and The Go Go's, moved to LA to work with former Good Charlotte and All Time Low engineer Courtney Ballard, and released more polished studio singles like 2016's "Smash Hit," which Weems wrote with former Death Cab for Cutie guitarist Chris Walla. Amidst these professional and personal successes, they were also writing music for their anticipated sophomore album. After encountering numerous creative roadblocks along the way, Potty Mouth left their label, and last March, six years after their debut LP, they finally released SNAFU through Get Better Records, a DIY label run in part by Einbinder. SNAFU pokes fun at this time in label limbo, giving us a collection of songs packed with youthful vigor and self-deprecation and inspired by their decision not to compromise to the traditional standards of the music industry.
Potty Mouth stopped by Douglass Recording in Brooklyn to film a dynamically fun Buzzsession. They performed "Liar," an upbeat ode to early 2000s pop-punk from their newest album, as well as a punk-influenced rendition of St. Vincent's "Hang On Me." Directed by Zach Goldstein, the Buzzsession captures Potty Mouth in their element with electrifying intimacy. Behind the session's gleaming guitars and moody lighting, it's obvious Potty Mouth is still that group of best friends jamming out to catchy hooks just for the love of it, and that's the most magnetic part of the performance.
---
---
---
Camera Operators
Zach Goldstein
Wynton Wong
---
---
---
---