Plastic Picnic
Released on October 2, 2018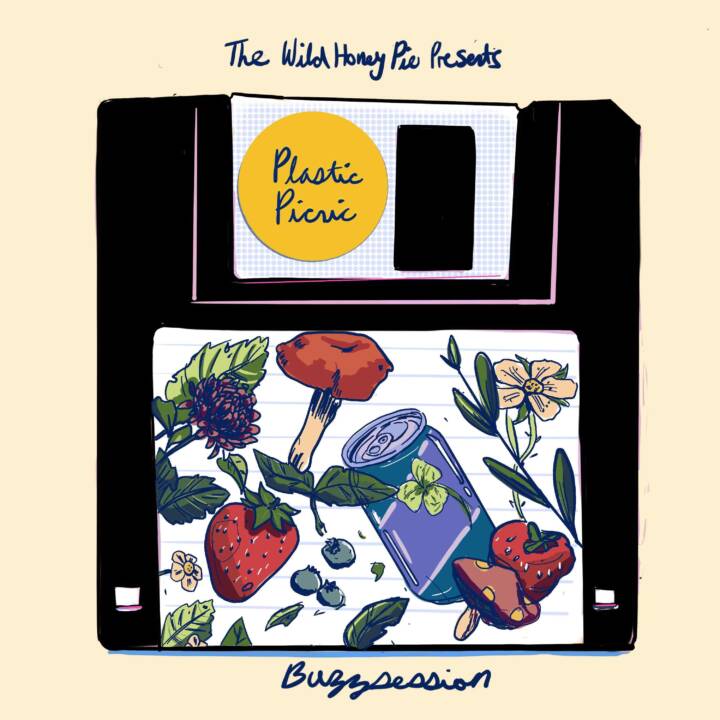 Plastic Picnic's arrival to the Brooklyn indie music scene has by no means gone unnoticed. And while their West Coast roots are embedded in their music, so is the twinge of Brooklyn moodiness which combines into a sound mirroring that of our generation. Since their start only two years ago, they've given us music that we can be happy and sad to all at the same time or as they call it, "sad songs you can dance to." The band joined us at Douglass Recording in Brooklyn and gave us a taste of their past and future.
With "Bite" we're taken back to their self-titled EP released last year. In this version of the track, you're able to see just how well Plastic Picnic works together. Like players on the same team, there is an almost tangible chemistry that takes place, as they bring us into their glorious unison. With everyone at their best, each instrument shines in a way that makes room for the others. Lead singer Emile Panerio's vocals cascade over the intricate bed of layers warm and varied, showing off the rich lows and warm highs of his range. 
In "Do or Dive" we see more of their moody Brooklyn tone, though well-disguised through the help of bright guitar licks and an overall 80s surf rock vibe. As the song progresses the mask is lifted revealing its true colors within the last minute. With a vocal line riddled with raw emotions and a breakdown to match, "Do or Dive" truly takes off right before it ends, a moment too sweet to last. This warm and hazy Buzzsession artfully directed by Breann Perez will you show the indelible truth that Plastic Picnic bears the new face of indie-rock.
---
---
---
---
---
---
---
---
Production Assistants
Kathryn Brooks
Ava Mirzadegan
---
---