Pearl Charles
Released on July 24, 2020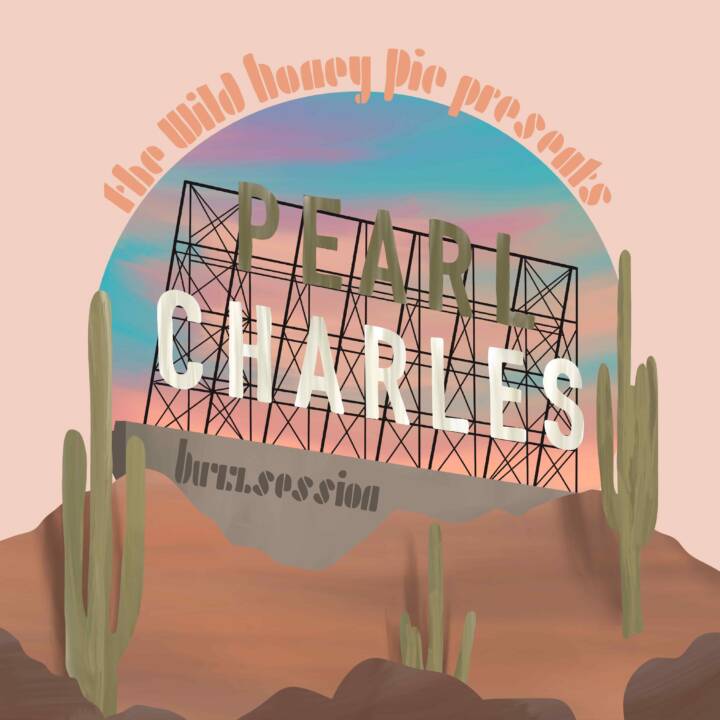 Pearl Charles' Buzzsession will have you California dreamin'.
Charles boasts young Linda Rondstadt looks and a voice that could fit right at home with the folk goddess legends of Laurel Canyon. Pair that with Michael Rault's warm, classic country/Americana electric guitar tone and scenes of sunny Highland Park, California and suddenly you're transported to a dreamy place and uncertain time (if you ignore the modern-day cars). Subtle touches like the red flowers on Charles' microphone stand and her logo, a nod to the Hollywood sign, further add to the magic. Cotton candy pink clouds, lush cactus gardens, and inviting patios make you want to drive across the country to listen to these two musicians play deep into the night and then crash on their couch. I'll settle for this creatively edited video of Charles' folk-tastic "Take Your Time." Vintage music gear aficionados will appreciate the picture-in-picture footage of the various goodies in the band's collection.
Not many singers have the chops to pull off Bonnie Raitt, but I could listen to Pearl Charles' cover of "Nick of Time" all day long. For this video, Charles and Rault have moved into a different room of the house so she can take over on keyboard duties. An out-of-the-box keyboard beat somehow works to complement the 70s soul flavor of the electric guitar. The live performance is interspersed with more heady footage of Highland Park at sunset, as well as cheeky shots of Rault dancing in the kitchen. This Buzzsession will give you the cheering up I know you need right now.
If you enjoyed this performance, please consider donating to Pearl Charles' nonprofit of choice, Equity First.
---
Nick of Time (Bonnie Raitt covers)