Overcoats
Released on October 5, 2020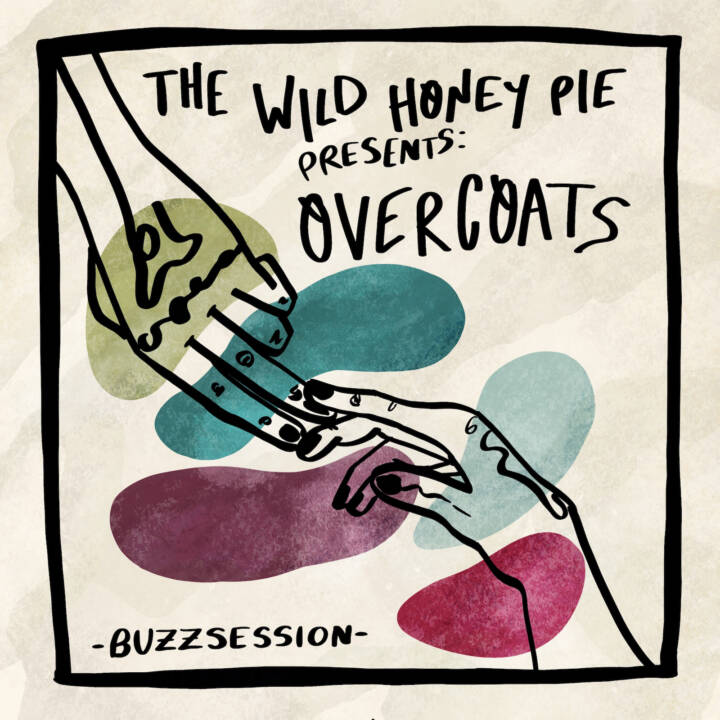 A few of Hana Elion's guitars and a warm smile from JJ Mitchell are the images welcoming us to our Buzzsession with folktronica duo Overcoats. The pair take a mellowed approach to "The Fight," the anthemic, punk spirit-laced title track from their sophomore release. Though it's impossible to have imagined the world that this record would be born into, it couldn't have come at a better time; a song rooted in sowing strength from struggle takes on a new meaning amidst a politically turbulent summer only intensified by the COVID-19 pandemic. Elion's Woodstock poster is a quiet reminder that we can manifest a new Aquarian age, one where humanity and democracy prevail. There's an irony to singing of "the great divide" with Elion in DC and Mitchell in their home base of NYC, but Elion's persistent chords and the earnest way Mitchell clutches her chest thread the two together, and us to them. As stated by Elion in the video's intro, "It's all about persevering."
Overcoats then introduce their cover of John Lennon's "Imagine," which carries the same message of enduring hope. Soft strumming and celestial synths are the soundtrack as we flit between Elion's navy walls to Mitchell's electric red hair. A pajama-like striped shirt and tulip comforter, paired with candles by a window overlooking a white picket fence, craft comfort and intimacy, subtle invitations into their homes. Elion's expressions beget the passion with which they yearn for the world of Lennon's imagination. The future seems bleak, but Mitchell's honest eyes closing out the video make it seem like everything will be okay in the end.

What should have been a summer of rallying fans to join their battle cry at shows across the country became one of Instagram Live Bingo games and Zoom knitting and songwriting classes as the duo continue to find charming ways to recreate face-to-face connection. Their Patreon account, aptly named "Fight Club," allows access to live streams, unreleased songs and discount codes for merch, perfect for those of us looking to support artists like Overcoats as they try their best to forge a new sense of togetherness.

As you enjoy these performances, please consider making a donation to their organization of choice, G.L.I.T.S., who work towards the protecting the health and rights of transgender sex workers.
---
Imagine (John Lennon Cover)