No Vacation
Released on October 6, 2019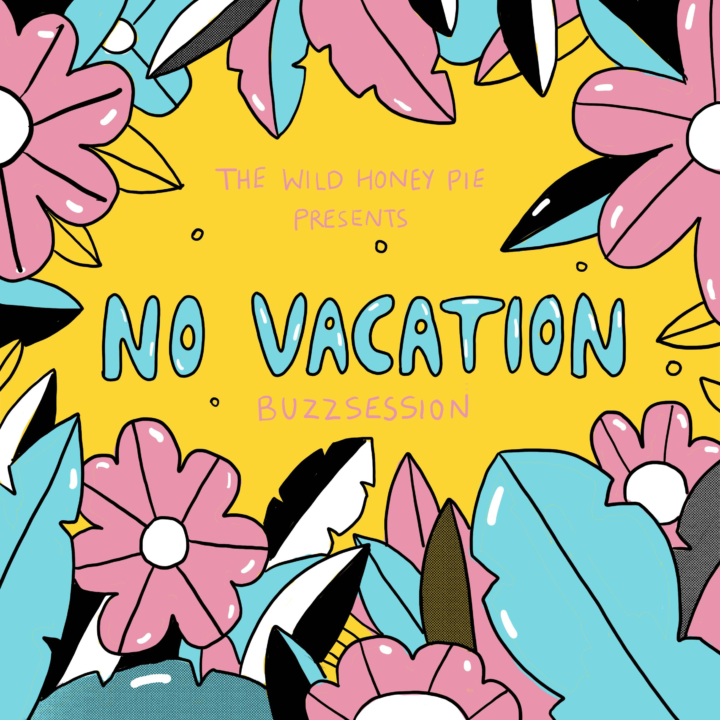 Brooklyn dream-pop trio No Vacation makes warm, wavy melodies that pulse to an easy beat. Evoking images of sunset drives and endless summers, their nostalgic sound feels comfortably fuzzy and refreshingly familiar. Muffled surf-rock drums work with vibrant, distorted guitars to conjure up happy memories of simpler times on a warmer coast. Daydreamy notes of escapism are at the core of every arrangement, where bright synths quietly burst with longing behind vocalist Sab Mai's hazy, subdued vocals. Their voice, the dreamy lead of the arrangement, is the sonic equivalent of stroking the softest velvet. The chill instrumentation thrives in moments that feel calm and contained. Offset by the bright, beachy guitars, it further emphasizes the band's ear for soft but powerful hooks.

No Vacation got their start in a dorm room at the University of San Francisco in 2015. After the release of their breakout EP, Summer Break Mixtape, they rode the waves to surf-rock success with their debut album, Amo XO, which included current fan favorites "Beach Bummer" and "Lovefool." After a brief hiatus, the band returned as a three-piece with the hit singles "Mind Field" and "Yam Yam," to be followed by the dreamy, psychedelic EP, Intermission. They've released two singles this year, "Estranger" and "Days," in anticipation of their next EP, Phasing, which promises to be their most dynamic, genre-bending collection to date. 
No Vacation stopped by Diamond City Studio in Brooklyn to perform "Estranger," as well as a cover of The Cranberries' "Waltzing Back," for a special Buzzsession. Directed and edited by Chase Costner, the cool blue tones of the studio are awash in natural light and act as the perfect backdrop for the band's breezy, laid-back sound.
---
Waltzing Back (The Cranberries Cover)
---
---
Camera Operators
Chase Costner
Amanda Katz
---
Engineers
Ayad Al Alhamy
Joel Witenberg
---
---
---
---
---