Mogli
Released on November 25, 2019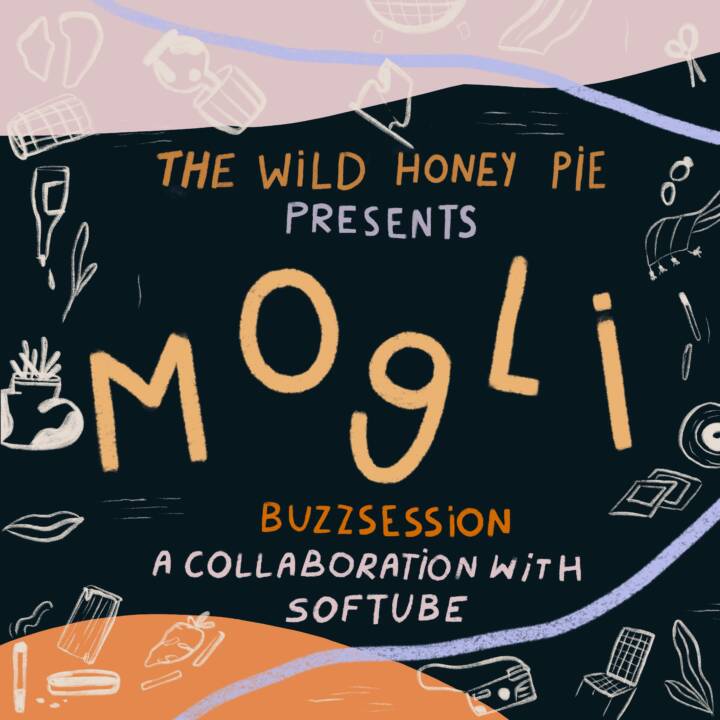 There's a certain kind of winter day where the season's habitual grayish, lilac hues give way to a lighter complexion. It's still a little dreary out, nothing garish like the sunlight of midsummer, but where chilly breezes would normally prompt the flustered tug of a scarf or coat, the crispness seems invigorating, lined with the kind of anticipation one might think of when a word they can't recall hangs off their tongue. For all the Vitamin D the scene may be lacking, it makes up for in stillness and in peace. Such are the days meant to be soundtracked by the pillow-soft melancholy of Berlin-based singer Mogli.
Mogli, who goes by Selima Taibi when she isn't performing, first gained notoriety as a contestant on the German branch of The Voice. After The Voice, she went on to release her debut album, Bird, which earned her the VUT Indie Award for "Best Newcomer." In 2016, Mogli set out in a school bus-turned-camper for her self-directed documentary "Expedition Happiness." The film is scored by her 2017 album, Wanderer, which brims with music she wrote while out on the road. The singer's artistic and emotional journey only goes to show that getting lost someplace new is sometimes exactly what you need to find yourself.
After a bit of vintage shopping (she owns her own sustainable clothing line), Mogli found herself in yet another personally uncharted territory: Moon Recording in Brooklyn where she covered Adele's "Daydreamer" and her own single, "Another Life," which is featured on the Patience EP she released earlier this year. Mogli's delicate tongue dances effortlessly up vocal ladders, providing a gentle build to the song's smolder. Fans of Maggie Rogers can take refuge in the familiar lilt and softly humming synths of Mogli's stripped-down folk-pop ballad "Another Life."
Our collaborator, Softube, helped us create the gentle, velvety movement of her voice with their Tube-tech and Summit Audio Collections plug-ins. The EQs and compressors allowed us to keenly control the frequencies and shape the mixes for the two tracks, which in turn enabled us to facilitate recordings of Mogli that accentuate the stunning qualities of her sound in the cleanest way possible. Where a slow burn swell of percussion invites a growing hypnotic allure, Mogli's voice maintains its place as a guiding light, never overpowered, and always complimentary.
---
---
Camera Operators
Amanda Katz
Maxim Abrossimow
Kayli Weiss
---
---
---
---
---
---
---