Modern Diet
Released on December 4, 2018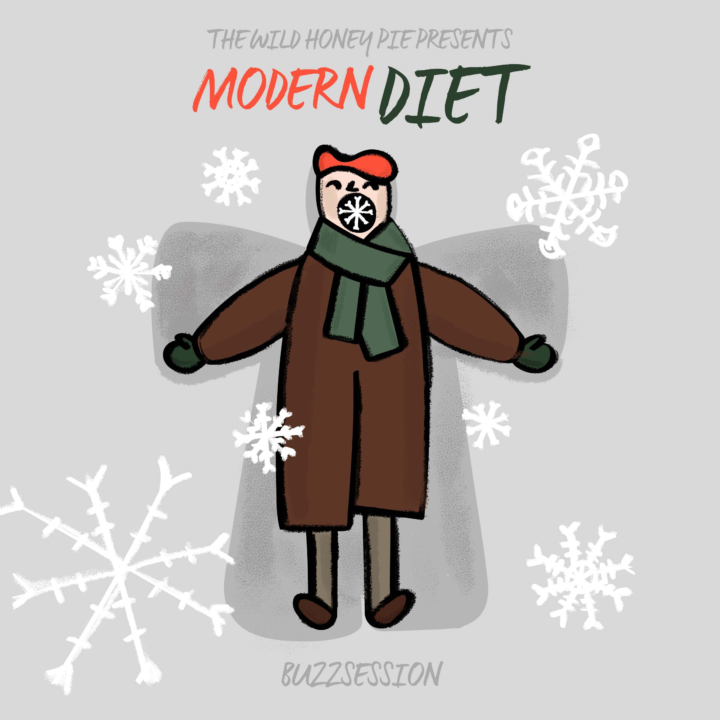 Stopping by YouTube Space on a snowy afternoon, Brooklyn band Modern Diet joined us for this special winter Buzzsession. Wanting to build a place where they could help creatives bring their ideas to life, our friends over at YouTube built something truly spectacular at YouTube Space which can be seen in these videos. In this Buzzsession, director Emmett Kerr-Perkinson shows us the essence of a cozy winter day by not only capturing the fake snow but also the kind music that gets us through the season. 

Indie-rock band Modern Diet performed at Welcome Campers this year and have continued to impress us with their music ever since. Named after a song by The Redwalls, the band bares the same kind of gravitas as their luminary, which can be heard within in their ruminative lyrics and notable song arrangements. This lucid performance of "Red Eye" contrasts the context of the dream-like song and is brightened by each bass lick and harmony that weaves through it. Shadowing the story-like elements of the lyrics, the song builds up to an end that is unexpected yet enjoyable to watch unfold. Within "Echo Parade" is a clear ironic element, while it's set in the summertime the band sings it in warm sweaters and scarfs. Still, this is the kind of song that will take you with it wherever it goes and as frontman Jake Cheriff sings, the band not only supports, but steals the spotlight with their subtle charm. We're excited to present you this picturesque Buzzsession and while the backdrop is the equivalent of the inside of a snow globe, the main feature is truly Modern Diet.
Special thanks to Erika Bernetich who drew up the festive album cover for the session. It makes us want to jump in the snow and make snow angels until Christmas!
---
---
---
Camera Operators
Helen Cassell
Max Garstak
---
---
---
---
---