Los Rivera Destino
Released on April 20, 2021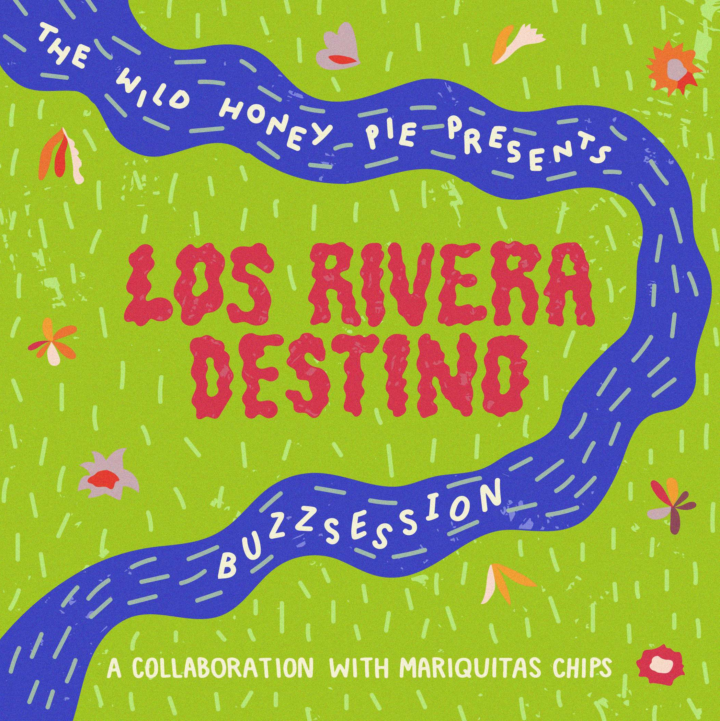 Joining us from Puerto Rico is Los Rivera Destino, for our latest Buzzsession in collaboration with Mariquitas Chips. The trio began as a group of friends producing a sociopolitically satirical variety show on YouTube and has since evolved into one of the most recognizable names in the Puerto Rican music scene.
Charming harmonies and bright backdrops pull you into their performance of "Flor" ("Flower"), a song that invokes bolero tradition. Originally recorded with Puerto Rican rapper and singer Benito Martinez, also known as Bad Bunny, their Father's Day track deconstructs notions of masculinity to celebrate all forms of fatherhood with a touch of softness that carries through in this acoustic rendition.
In their performance of "Sin Ti" ("Without You"), we're further endeared by the way they show a little love for us here at "wild and honey and pie," personal touches and quirks showcasing their prowess for bringing people together. In a challenging year plagued with unanticipated change, we've also been given the chance to reflect on those who have meant the most to us. "Soy un boxeador sin diente' / Tú era' mi dentista y yo no fui paciente" ("I'm a boxer missing teeth / You were my dentist and I wasn't patient"), they sing, adding levity to this idea of loss; as Los Rivera Destino has said about the track, "We still need to have a sense of humor about these things to survive."
Spending time with Los Rivera Destino in this Buzzsession serves as a reminder that no matter what happens, there's always joy to be had, and no matter where you go, you'll always find home again. Sometimes that idea of home can be as simple as sitting around a table with a group of old friends, sharing stories over a few bags of Mariquitas Chips.