Lomelda
Released on April 15, 2019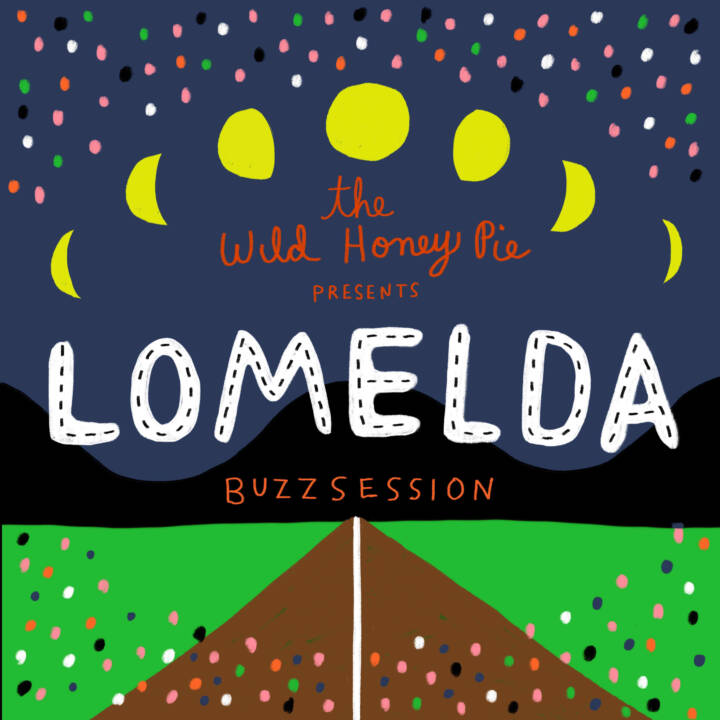 The guitar was Hannah Read's first instrument. As a high school student in Silsbee, Texas, she honed her skill by strumming in bands with her brother Tommy and other friends, all the while quietly cultivating a sad party moniker of own: Lomelda. At the time, it was just a made-up word Read christened to mean "an echo of the stars," but now, Lomelda is something simultaneously bigger and more refined: Read's indie-folk identity, one that stretches across states and has the ability to soften even the steeliest hearts. Rooted in soft, steady guitar strums and Read's clear soprano, Lomelda's low-fi acoustic jams ruminate on themes of space, identity and empathy. Life on the road was the inspiration for her critically-praised 2017 album, Thx, which lingers thematically in all the miles of blank space she encountered while she toured and lived in her car.

Since Thx's release, Lomelda moved from Texas to Los Angeles, toured with Frankie Cosmos and turned her musical focus inward, crafting tracks more introspective and contemplative than ever before. Her newest album, M for Empathy, was released February 28 by Double Double Whammy and is a gorgeously transient and precise collection of songs. Produced by her brother Tommy, the album is 11 songs and only 16 minutes long. Each track is a tiny capsule of emotion with a rich soundscape bathed in calming guitar, atmospheric piano and lyrics to match. Through quick, fragment-like verses and crooning melodies, Lomelda attempts to understand the people around her and humanity in general.
Read met us at Doghouse Recording in Los Angeles to record two songs from the album, "M for Me" and "M for Mush," in a cozy, softly lit Buzzsession. Directed by Tim Toda, the session showcases Lomelda as the creative force she is, honing in on all the intricacies of her performance with care; notice, for example, that she plays with one shoe off so she can turn knobs with her toes. Her vocal is soothing and clear, and her grip on the sound is masterful. "That one was nice," she says with sincere modesty at end of "M for Mush." We certainly agree.