Liza Anne
Released on July 22, 2020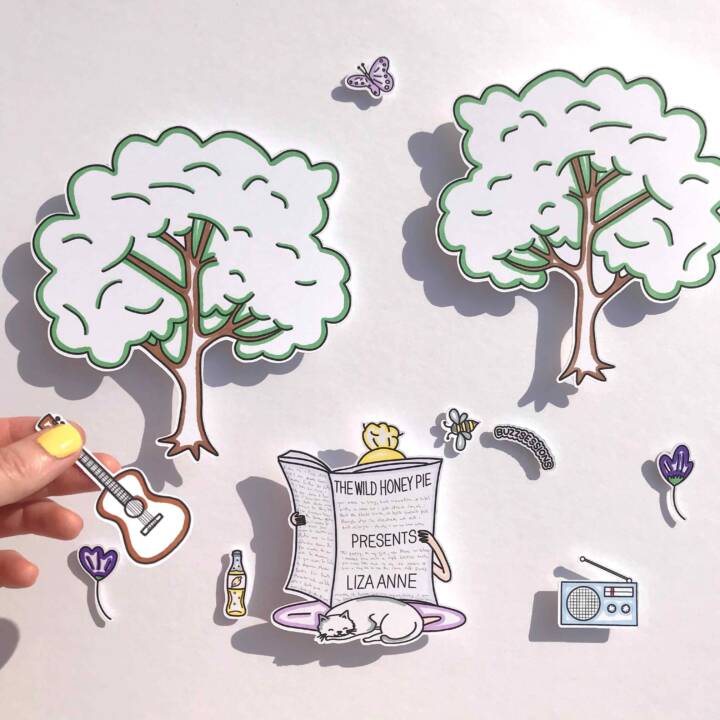 Just a girl and her guitar. Liza Anne brings calming comfort to our latest Buzzsession with her stripped back, yet still gloriously infectious rendition of her track "Bad Vacation." The back porch allows for sunshine to poke through as birds chirp along to the flowing melody. I catch myself shoulder dancing along and crying out the lyrics, "I am in love with this feeling / Oh my God, are there no ceilings?" The song is an anthem of breaking free from what was holding you down and mimics the feeling of when you finally come up for air after being caught under a wave.
A cover of Joni Mitchell's "All I Want" makes perfect sense in its buoyant brilliance. Liza's smile reminds me of one from a close friend as she sings, "I wanna make you feel better / I wanna make you feel free." We all are missing the gentle reminder of being there for each other, but Liza seems to have found solace in being outside in nature and holding on tightly to her cat. A gentle reminder that we should all hold on tightly to those we have in front of us.
If you have enjoyed this performance from Liza Anne, please consider donating to her organization of choice, The Loveland Foundation.
---
All I Want (Joni Mitchell cover)