L.A. Edwards
Released on May 27, 2020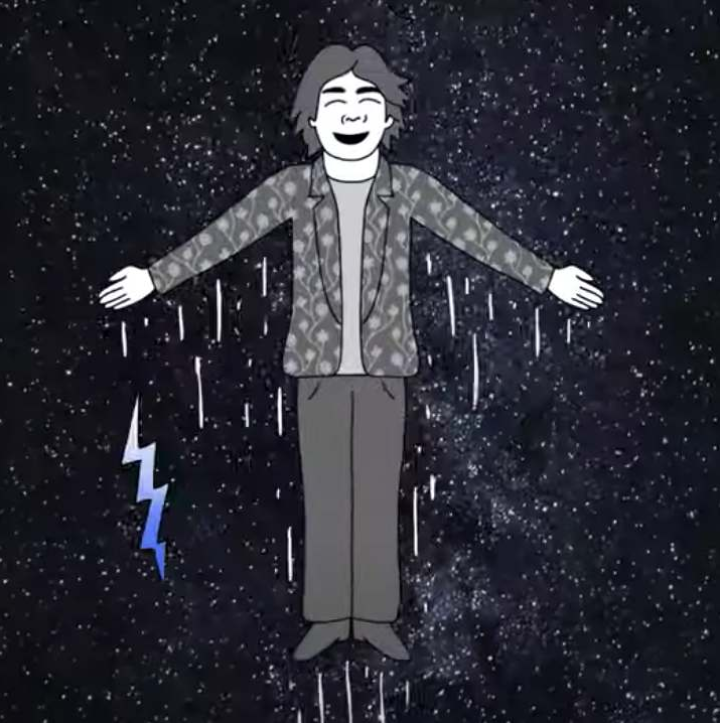 Playing a show in a venue packed with apathetic onlookers isn't a reality for L.A Edwards: it's a psychedelic, animated dream sequence in this cartoon rendition of their track "Reign Over Me." Directed and animated by our longtime collaborator and friend Brandt Imhoff, the Americana track gets a hefty dose of electric coloration in this eclectic music video.
L.A. Edwards is the project of Californian Luke Andrew Edwards, who has teamed with his brothers Jerry and Jay, along with legendary bassist and producer Ron Blair (of Tom Petty & the Heartbreakers), to create a full, sullen and sun-soaked sound that leaves audiences in a state of quandary and hopeful ease. This juxtaposition in their music makes for a thoughtful and soulful listening experience and harkens to late '60s and '70s Southern California beach rock. In an interview with Bristol Herald Courier, where Edwards was compared to the likes of Jackson Browne, Edwards described his single "Reign Over Me" as "happy and sad at the same time. It's joyful and hopeful. There's poetry. It's accessible." This poignant description can be applied to the mass of Edwards discography, along with this latest music video produced by The Wild Honey Pie. 
Their forthcoming album Blessings from Home is set to drop this year. To see more collaborations with L.A. Edwards and The Wild Honey Pie, check out the gorgeous Buzzsession the band did a few months back.