Jason Mraz
Released on July 22, 2021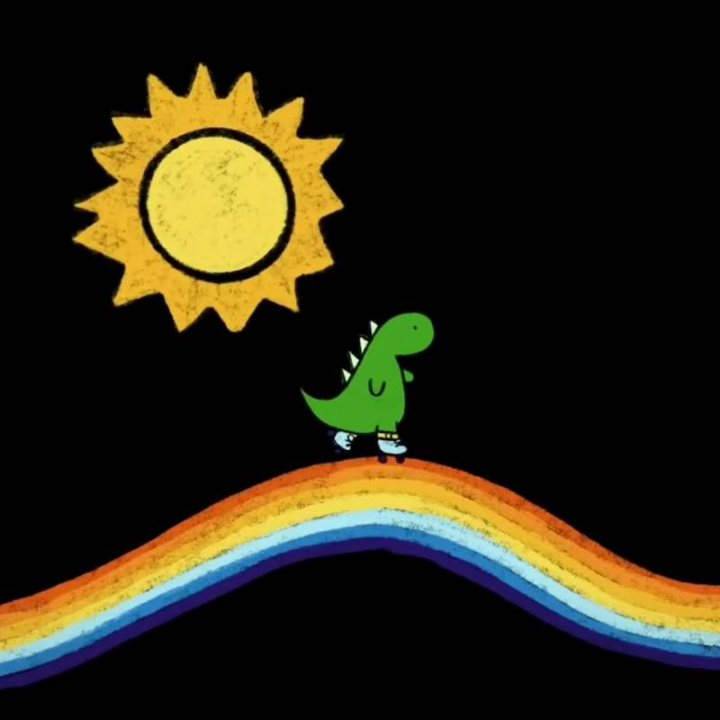 We teamed up with Jason Mraz to produce a video for "Before It All Ends," a bonus track from his 2020 record Look Before You Go. Directed and animated by Emily Hoang, the video unites Hoang's singular whimsy with the latest offering of Mraz's laid-back reggae-pop prowess.
Mraz broaches the consequences of climate change, capitalism and all the impending doom in between with an incongruous, yet comforting ease. Our T-Rex friend soars past barren trees and rising tides, nuclear missiles and flames in pursuit of their triceratops partner, the only one they want to see before it all ends.
Hoang's playful designs go hand-in-hand with the song's straightforward narrative that offers solace to a generation plagued by the enduring mistakes of our forefathers. Especially given the trajectory of 2020, it's impossible to say how things will go moving forward, but Mraz reminds us that how we choose to spend our remaining time is what matters most. While it's easy to dwell on the bad, there is always something, someone to look forward to, whether it's a love interest or family (biological or found), who will make every last moment worth it.