Howard
Released on December 18, 2018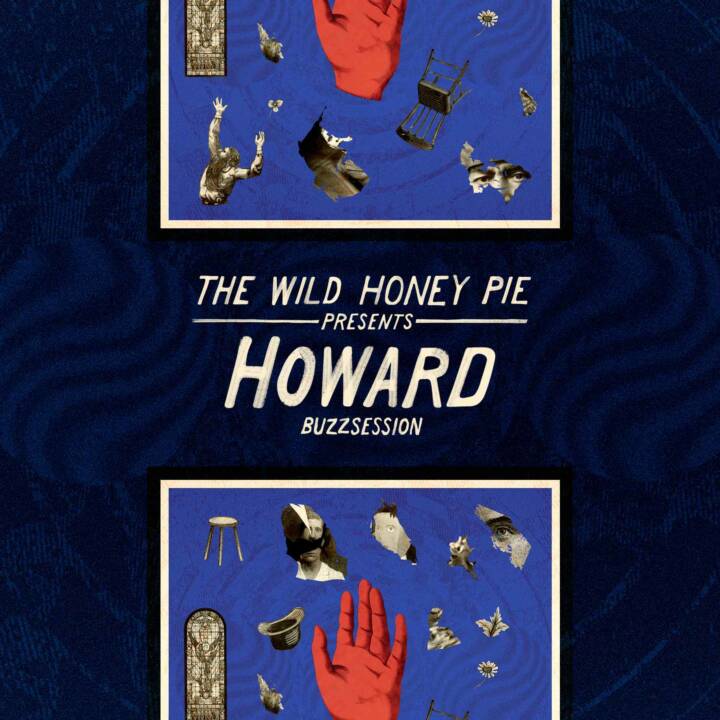 The ever-evolving folktronica trio, Howard gave us a delightful taste of their swirly, heartfelt sound at our latest Buzzsession in the earthy, light-filled Banyan Studios in Brooklyn. An element of this group that truly sets them apart from other minimalist folk acts is the way they act in communion with both the music and one another. The graceful leader of the pack, Howard Feibusch, who the band is named after, carries his bandmates Alex Chakou, Myles Heff and Chris Holdridge through each song with a brazenly humble disposition. Even though Feibusch's supple, day-dreamy vocals widely contribute to the trio's general ethereal vibe, Howard's intrinsic harmony is what ultimately gave us a deeper sense for the purpose and meaning of their music. We had the opportunity to truly see this come to life in the sunny, cat-inhabited space that is Banyan Studios.
During the recording "Soul Mourning" we felt like we were being pulled into a call for prayer. Outwardly, we observed the performance as private listeners, but internally we felt a sense of togetherness with the entire room and everyone involved. As Feibusch lured us in with his radiant vocals, Holdridge and Heff's spluttering response strapped us in, reminding us that even the most seemingly certain can change into something unexpected. "Soul Mourning" is a means of entry to the endless cycle of self-discovery. The atmospheric track stares tirelessly at the rear-view mirror while keeping its eyes peeled on the long road ahead.
In this Buzzsession, directed by Jonah Lorsung, the tug of war brought on by past memories and future ambitions that Feibusch's sings about was further reflected in "Your Honor." This song is a bit more cheerful and upbeat, but it still retains that infectiously united energy that sets the band apart. "Your Honor" fits comfortably into the niche of catchy pop-rock. It's a song about self-realization disguised as a feel good, love song. Like "Soul Mourning," it commands your attention with its continuously changing elements and entrancing energy.