Holly Humberstone
Released on February 2, 2021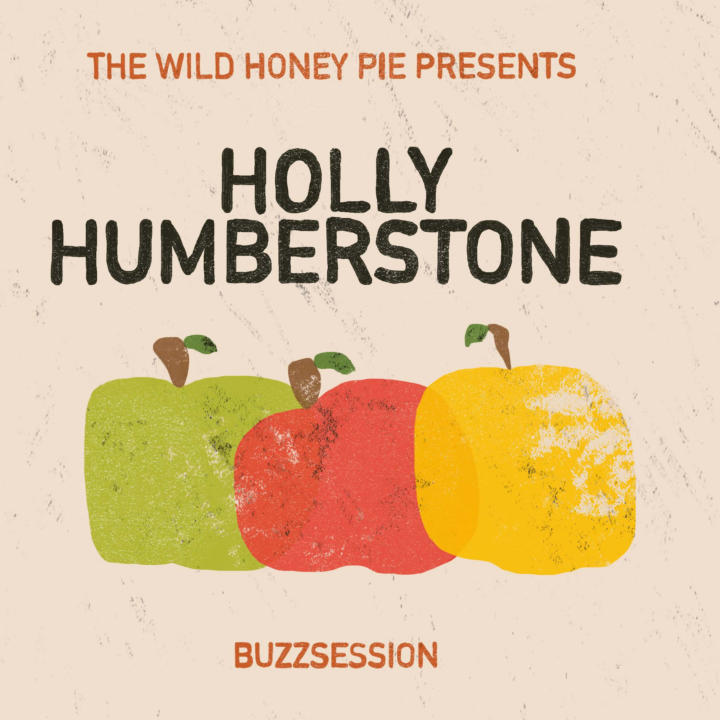 For our newest Buzzsession, we're joined by British indie alternative singer-songwriter Holly Humberstone from her home in Grantham, England. She performs "Overkill," her third-ever single, before a vined lattice fence, self-filmed on a camcorder that just barely captures the details on her two signature face-framing braids. Where the studio version is the soundtrack to a windows-down night drive or a cathartic dance in the brisk summer air, Humberstone styles the effervescent joy of "Overkill" to make us viewers privy to a secret, as though we're watching her perform this confession of unbridled, youthful love to the subject of the song themself. Humberstone's performance "Overkill" in its barest form feels like a torn page from her diary. She has struck gold in the balance between her soaring, lucid voice with a grounding guitar; this artful dance serves as the backbone of her slim but stunning discography and shines brightly in this session against candlelight shadows and moonlit silhouettes.
The theme of blossoming love carries over to her cover of "Blood Bank," a classic Bon Iver ballad that chronicles a love growing deeper. It's Humberstone's earnestness that breathes uniquely new life into the song like a warm exhale into numbing hands, the performance serving as a campfire serenade in what feels like a lonely winter in the making. The red lights adorning her allude to the colors in the bags at the blood bank of which she sings; it's a reminder of the very human desire to love and to be loved and all the ways that manifests in our blood, whether it's intense like the anxious, but excited energy coursing through your veins, or simple as the flush gracing one's cheeks.
While enjoying Humberstone's Buzzsession, please consider making a donation to Mind, an organization advocating for accessible treatment, empowerment and support for those struggling with their mental health in the UK.
---
Blood Bank (Bon Iver Cover)