Half Waif
Released on November 11, 2020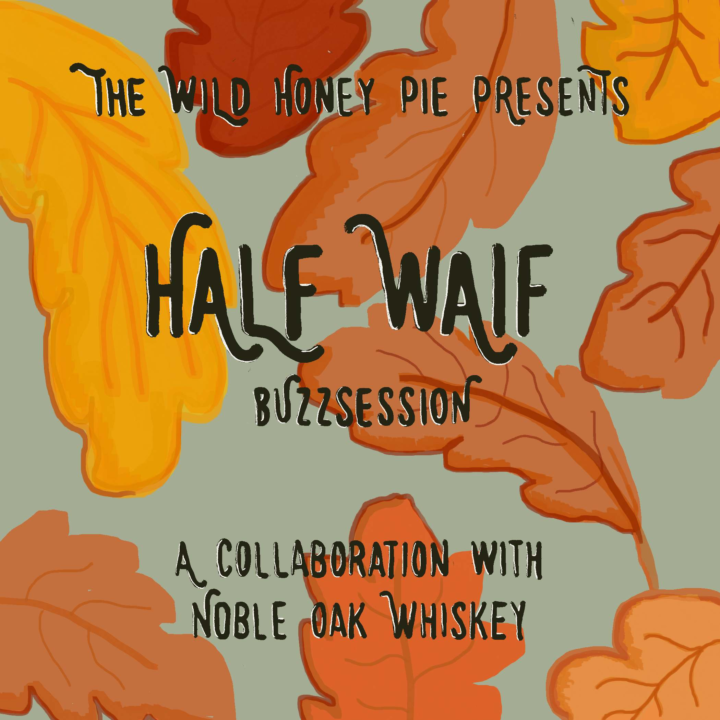 As leaves continue to fall and the weather stays fickle, our latest Buzzsession with Half Waif, a collaboration with Noble Oak Whiskey, brings autumn to life. Half Waif's cocktail creation takes its name from the second track on her emotionally resonant fourth record, The Caretaker, and utilizes Noble Oak's toffee and maple-bitten Double Oak Rye. "The Siren" reflects the color of an alarm sounding in the night, while staying sweet enough to beckon you like a Siren of mythology luring sailors to shore. Unfortunately, no backyard cider press is included.

The Siren
1 1/2 oz. Noble Oak Rye
3 oz. crabapple cider (or other tart cider)
2 dashes bitters
1/2 oz. simple syrup
1 big ice cube
Garnish with lemon peel
Half Waif then takes us into a compelling performance of "Brace," a stripped-down song that rounds out the last act of The Caretaker. The tune grapples with the pain of watching a dear friend suffer and feeling powerless, either because it isn't within your means or they simply won't let you in. What seemed like potentially weeks of self-isolation and social distancing at the time of its release in March has only grown longer. Her sentiments in "Brace" take on a new meaning as we enjoy the last days of fall and enter the colder months: we should allow ourselves the room to feel and ask for help when we need it.
Her cover, in a sense, goes hand in hand. "Thinkin Bout You" is a Frank Ocean classic that holds a torch for a lover lost, but Half Waif's bewitching performance transforms the track into a call to any loved one living in our memories who is just out of reach, perhaps making themselves unavailable for fear of becoming too vulnerable. Scenic trails, a cozy hammock and bird feeders in Upstate New York evoke nostalgia for warmer days behind us now, and it's a reminder that we can't forget to think about our friends and family, check in and take care of each other.
While enjoying your own glass of The Siren, join Half Waif and Noble Oak in supporting One Tree Planted in their efforts to create a healthier environment, protecting biodiversity along the way. Every bottle of Noble Oak purchased plants one tree in deforested areas across the country, from the Redwood Forest to the Finger Lakes.
---
Thinkin Bout You (Frank Ocean Cover)