Great Good Fine Ok
Released on August 12, 2014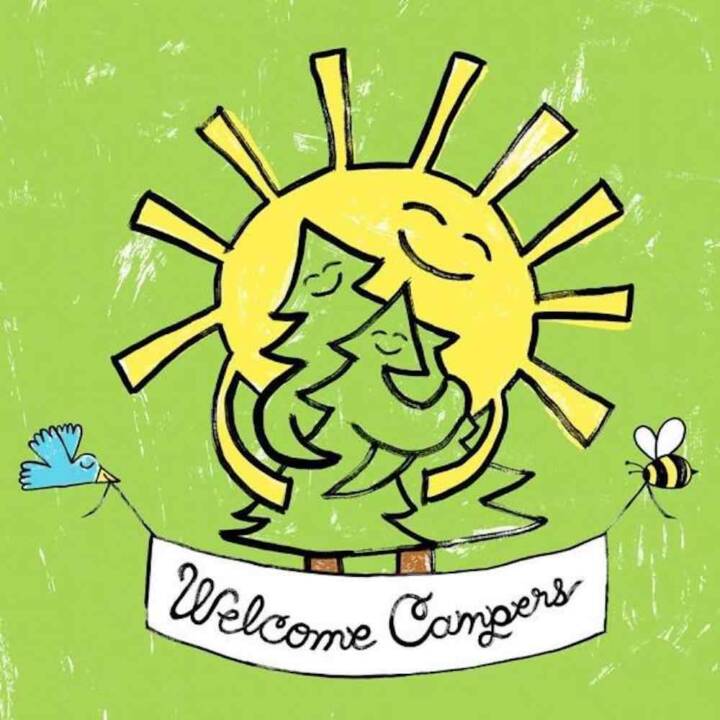 No summer camp is complete without a camp social! We gathered all of our campers together for a special night with the spectacular Great Good Fine Ok. Needless to say, we all danced our butts off, drank spicy margaritas, and threw way too much glitter everywhere.
Welcome Campers is a video series made possible by Squarespace that combines the nostalgia of summer camp with the thrill of a music festival. Our second season took the first year's free-spirited nostalgia a step further — to an actual summer camp in Massachusetts. With lakeside hangs, bunk camaraderie, mess hall cuisine and killer camp socials, Camp Lenox was the perfect backdrop to film performances by Great Good Fine Ok, SKATERS, The So So Glos, Younger Me, Freelance Whales and Yellerkin.
Join us for Welcome Campers this year! Food, unlimited alcohol, lodging and live music all included in the ticket price. 
---
Directors
Stephen Tonti
Edward Greenberg
---
---
Camera Operators
Simon Waldock
Casey Stein
Joe Lumbroso
Minu Park
Kristina Cergol
Evan Cohen
---
---
---
---
Engineers
Harper James
Brian Trahan
Myles Rodenhouse
Luke Moellman
---
---
---
---
Production Designer
Marlena Mer
John Jalandoni
Katya Stepanova
---
---
---
---
---
Associate Producers
Joe Mischo
Marshall Kuresman
Camellia Hartman
Dan Gross
Eliana Rowe
Hannah Angst
Lauren McKinney
Lily Rothman
---
Production Coordinator
Elizabeth Cara
Courtney Dudley
---
---
Editors
Loe Lumbroso
Mike Carthy
Luke Norby
Eric Weiner
Jordan Olds
Riley Fields
Nick Noyes
---
---