Frances Cone
Released on March 26, 2018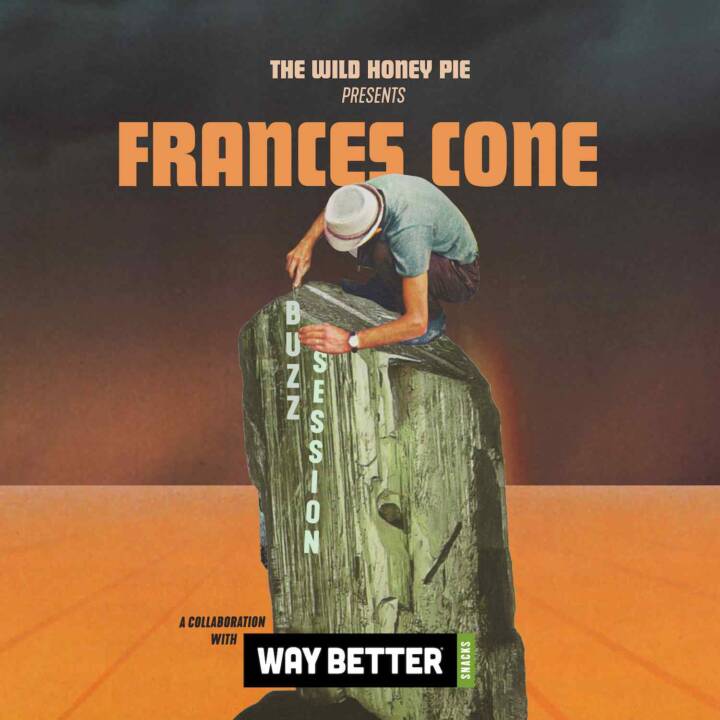 Filmed in the quiet comfort of a living room, Nashville indie pop band Frances Cone delighted us with a Buzzsession that carries an openness and honesty not often found in the genre. Lead Christina Cone comes from a line of musicians, and it is clear that music runs through her veins in these energized, emotional performances. Director Sonya Goddy chose black and white visuals to mesh with the purity of Cone's voice and the band's sound, and we think you will love their sincere, simple style.
A song about the desperation of impending loss, "85" features the spacey whine of a pedal steel and the buzz of a beautifully arranged guitar, creating an undeniable electricity in the room. What starts as a lullaby-like whisper from Cone crescendos into something full of power. Her angelic vocals morph into an edgy grunginess that creates an enticing blend of folk and rock. In "Unraveling," a militant snare drum contrasts with the gentility of the male vocals, and Cone erupts with a warm, soulful narrative about breaking down. By the last verse, Cone has learned to embrace the calm of letting something go, and you can feel the catharsis with her. We cannot wait for more from this captivating, inspired group.
Major thanks are due to our incredible partner for this session, Way Better Snacks. Their commitment to using the most nutrient-packed grains and seeds in their unique and delicious snacks is one we are proud to stand with. The crunchy goodness of nothing artificial and everything healthful is music to our ears. We could not be more grateful for their support.
---
---
Camera Operators
Michael Digioia
Jake Shapiro
Eric Weiner
Modesta Zemgulyte
---
---
---
---
---
---
Production Assistants
Deanna DiLandro
Hannah Maier-Katkin
Shane Dutta
---
---