Exnations
Released on May 13, 2020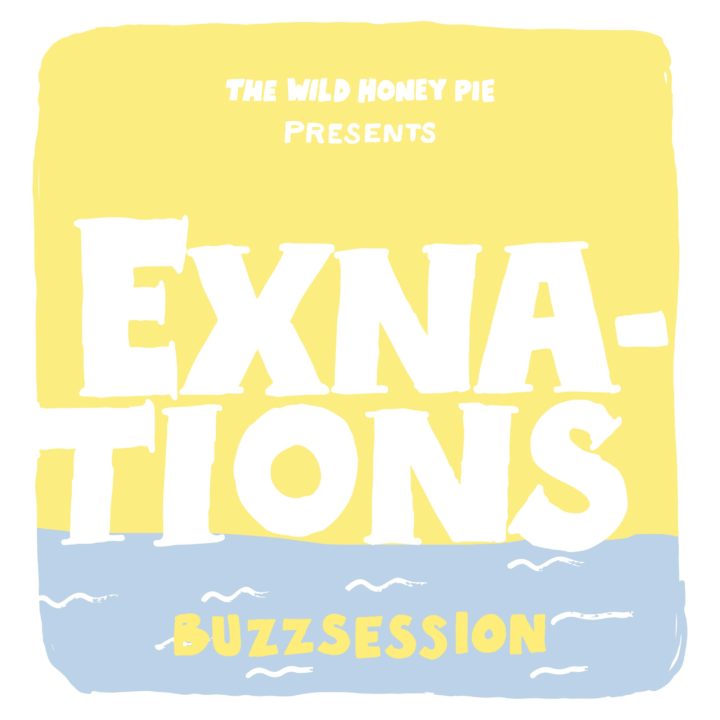 Our Buzzsession with Exnations brings us a stripped down version of their songs "John Hughes Movie Soundtrack" and their latest, very relevant, "Love in the time of Quarantine." Frontman Sal Mastrocola heads to the rocky Woodlawn Beach, outside of Buffalo NY, armed with only an acoustic guitar, a mic and a yellow stool to hold it up to level. Against the starkly grey backdrop of Lake Erie, Mastrocola belts out each lyric like his life depends on it. There is obviously a loneliness that accompanies the image of a man standing on an empty beach, singing his heart out into the void, but there is also something incredibly life-affirming about it as well. As the waves lap gently at the pebbled shore and the tall grass sways in the wind, Mastrocola, sounding a little like Conor Oberst, doesn't seem like he's singing for anyone else but himself. He's just doing what he needs to do in his self-isolation, a feeling we can all relate to in quarantine when there's no better time to just be yourself and let go.
Mastrocola has said Exnations "spun a story of a protagonist longing for a past that never existed " for their song "John Hughes Movie Soundtrack," but as he furrows his brow and looks down at his white shoe sinking a little into sand, it feels as though the meaning could be transposed into the current context of social-distancing. The line "gonna spend the night in detention" is almost too on-the nose when we've all been yearning for what feels like a completely different life at this point; one where we've gone out to bars, hugged our friends and kissed strangers, "back to when it was just like heaven."
As for the topical "Love in the Time of Quarantine," Exnations hits the nail on the head describing what it's like to shelter in place with someone you're dating. Mastrocola wiggles his fingers and lets out a deep exhale before diving in; "Clinging to normalcy / taking trips to the corner bodega / wondering how much longer can we keep this up" encapsulates the tired routine of basically every couple in NYC now. Body bouncing on the refrain, he tilts his head up to the cloudy sky and shouts "we get high, we get low, we got nowhere else to go." While there are so many things up in the air and being stuck inside with someone for two months nonstop definitely tests even the stablest of relationships, Mastrocola reminds himself, "When this is all over / I'll be lying in the grass with you," focusing on the good that will come with patience, a slice of luxury we can all look forward to.
---
John Hughes Movie Soundtrack
---
Love In the Time of Quarantine