Dreamgirl
Released on July 23, 2019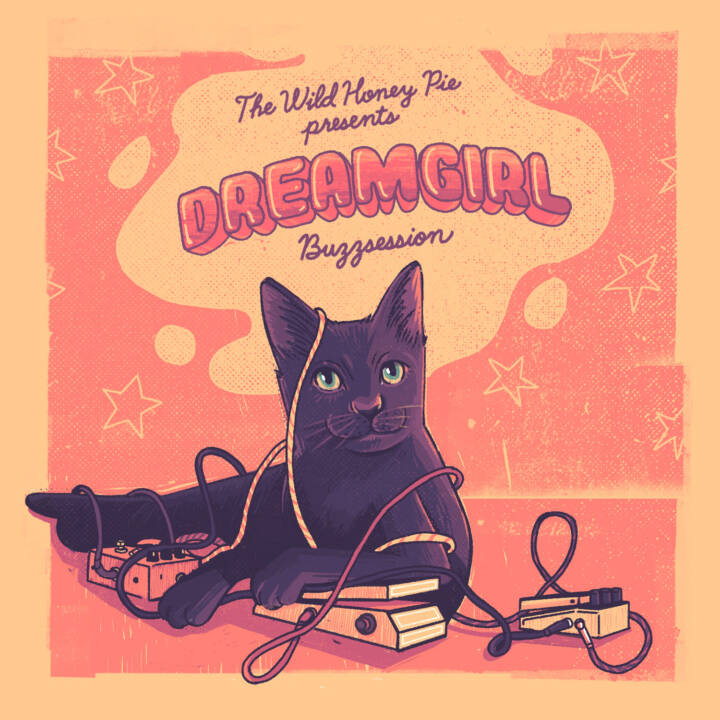 Iridescent streamers raining from the ceiling. Latex balloons littering the floor in shades of lilac and gold. A lost corsage kicked about by heeled feet, and a disinterested instructor constantly checking to make sure the punch hasn't been spiked. Hordes of couples dance in closer proximity than their parents would prefer, but the cinema screen isn't focused on them. It's focused on a single girl in a simple gown, zooming closer and closer to the place where she sways nervously on her own. Annnnnd scene. 
Such is the telltale coming-of-age feeling provoked by just about any song plucked from Dreamgirl's discography. Self-described as a "family of friends lost in a dream," the Kansas four-piece and latest act to grace The Wild Honey Pie's Buzzsession series paints swooning summertime landscapes afloat with fuzz-pop musings and plenty of reverb. 

The group's typically hazy offerings acquire a pleasantly coarser saunter once present in The Dock recording studio. "Weekend 4 the Girls" tiptoes charmingly into a deceptively dance-y bridge where surf rock grooves give way to a conflicting confession of ache and yearning. While "Weekend 4 the Girls" is busy lamenting love lost, "American Blonde," Dreamgirl's accompanying performance, mourns a love unfulfilled. For all of the heartbreak their sound may tout, Dreamgirl finds a way to maintain that shimmery sort of quality one might assign to a mirage.
(Cue date-less prom movie scene again.)