Camellia Hartman and Friends
Released on August 14, 2020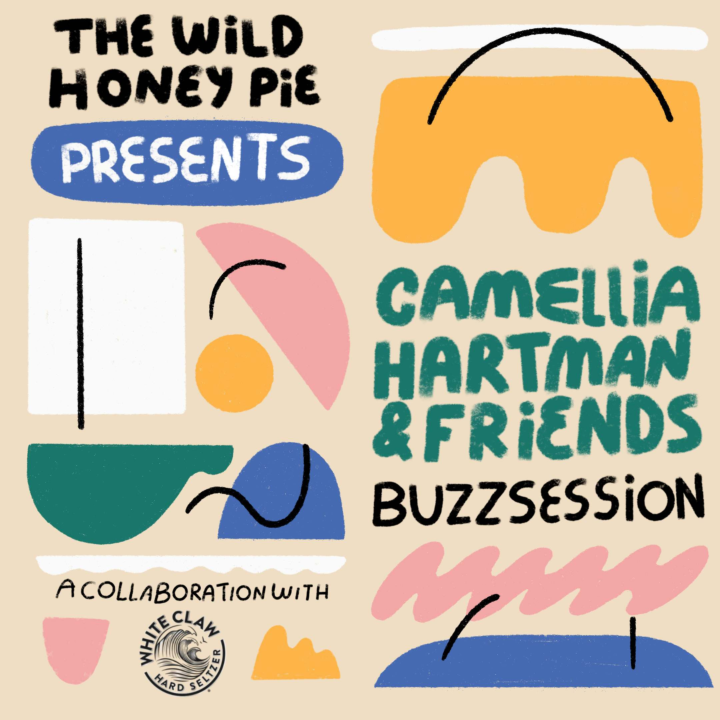 As quarantimes continue, Camellia Hartman collaborates with White Claw on this Buzzsession. Hartman melts our hearts with her summery and soulful cover of the Lovin' Spoonful hit "Daydream." Joined by her sister Odetta on violin and guitarist Evan Tyor, the singer tells listeners that she hopes this cover will inspire people to find some sunshine in their lives where ever they may be. Hartman's sweet vocals are perfectly complemented by Tyor's catchy, folky guitar strumming, and Odetta's precise string plucking and playing. As listeners go on a sonic daydream, the video takes us on a tour of the upstate New York farm where she, Evan, and Odetta are residing. The idyllic b-roll shares scenes of flowering fields, sunny porch swings, and the Hartman sisters dancing in their living room. This whimsical, folky cover acts as a refreshing reminder that as long as we have our loved ones and enjoy the time we have with each other, sunnier days won't be too far ahead.
The next song that the trio shares is Hartman's latest single, "The Moment Your Eyes Met Mine." The track opens with a hooky violin and guitar intro, joined by silky and enchanting vocals. Hartman shares the story of a falling out she had with a love that moved away and has now found herself reflecting on "all the silly things I said," remembering the good times, and "those cherished days when you were mine." The music swells as she sings, "imagine my surprise when I see you walk through that door," and how the moment their eyes met, time froze into a divine moment that rekindled a lost love after all this time. The wholesome stripped-down version of the single ebbs and flows with smooth, warm instrumentals and vocals—weaving a sonic tale of a love cut short and love renewed.
If you enjoyed Camellia Hartman's performance please consider donating to her organization of choice, A New Way of Life Reentry Project.
---
Daydream (Lovin' Spoonful cover)
---
The Moment Your Eyes Met Mine