Calliope Musicals
Released on October 1, 2019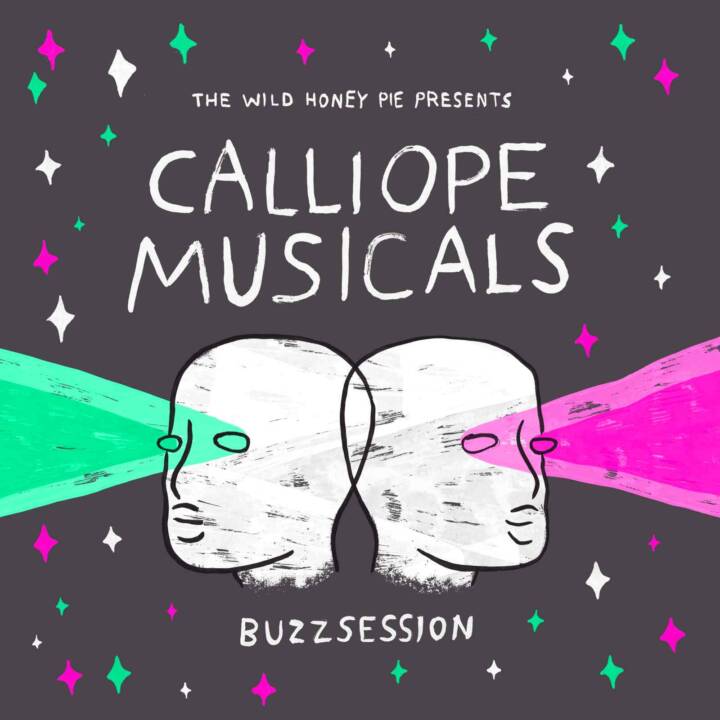 I remember, back in 2017, watching Carrie Fussell's bandmate jump into a stranger's in-ground pool at the climactic end of a set in a backyard in Austin. I cannot remember which bandmate it was because I don't remember his face because he was wearing a full-bodied furry suit at the time of the plunge—I think it was a tiger furry suit. The point of the story is that, when it comes to their live shows, they make every other band seem kind of, well, boring.
Led by Fussell, Calliope Musicals, aptly named after a now antique instrument once popularized by traveling fairs from a century and a half ago, is an eclectic collection of modern minstrels. Their music pulses and pushes, uncaring of judgment, interested only in the joy that music brings. When you see them live, negative energy, whether it be from stodgy critics or passive audiences or the existential imminent threat of humanity's demise, seems so trivial. 
A little while back, they traveled north from Austin, Texas and brought their kindness and radiant vibes to Moon Recording in Brooklyn. The band has a new album out, called Color/Sweat, and played the single "That's Why We Dance" for us. Behind backing harmonies from everyone else in the band, Fussell channels her signature expressive catharsis with DIY-operatic vocals and boundless physicality. It's as if purely through creative force she could burst through the walls at any moment. 
For the digestif, Calliope Musicals whipped out a cover of The Beatles' "Eleanor Rigby." The Beatles are the world's most covered band, perhaps because Lennon and Co's songs appeal to myriad sensibilities. Here, in a small room in Brooklyn, Calliope Musicals shares a twinkling ode to The Beatles' classic two-minute dramatic meditation on the circle of life, which fits snug like a puzzle piece with Fussell and company's exuberant yet wide-eyed outlook.
---
Eleanor Rigby. (The Beatles Cover)
---
---
Camera Operators
Zach Goldstein
Eric Weiner
---
---
---
---
---
---
---