Boy In Space
Released on May 19, 2020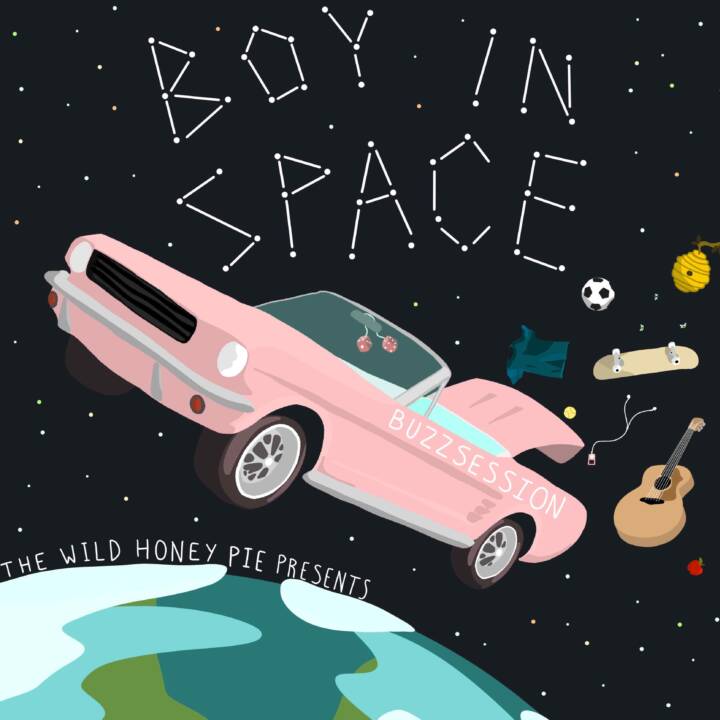 For this Buzzsession, Boy In Space incorporates elements that remain true to his namesake as he takes viewers on a nostalgic trip back to yesteryear through an intimate performance. The Sweden-born singer performs two tracks, an original called "u n eye," and a cover of "Take On Me," the beloved Eighties classic from a-ha. Boy In Space, whose real name is Robin Lundbäck, is extremely comfortable in front of the camera; his obvious sense of humor makes you feel like you are hanging out with a longtime friend. He also consistently holds the camera's gaze throughout both videos, so it truly feels like he is hanging out with you.
The nostalgic feeling of an afternoon spent with your friend remains intact for both videos. Lundbäck uses cool editing effects of sunny, outside shots of clouds floating by; the weightless feeling you may get from watching the dreamy edits, will bring on a smile, as Lundbäck makes one of his Teenage Mutant Ninja Turtles figurines dance around his keyboard. His vocals are mesmerizing and always keep you feeling attentive. It's obvious how much fun he is having through how confidant he sounds while singing both tracks, particularly "u n eye." Lundbäck's presence is timeless much like the idea of space travel, which he has revealed as the inspiration behind his moniker. 
Boy In Space's joyful Buzzsession only adds to the hope and happiness brought on by MusiCares Covid-19 Relief Fund—Lundback's charity of choice. You can donate via our virtual tip jar, where 100% of donations go straight to the artists.