Bayonne
Released on February 8, 2023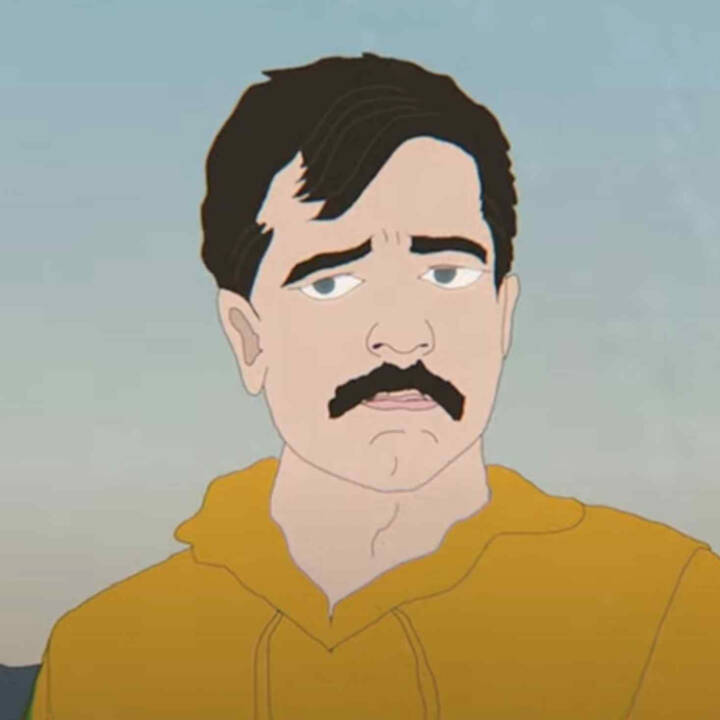 Enter a universe suspended between cosmic and Earthly interfaces in the music video for Bayonne's latest single,"Right Thing." Animated frontman, Roger Sellers, guides his audience through the plane of consciousness where decisions are made, seemingly before the eye of a wise observer. The Austin-based solo artist is known for his masterful use of language and distinctive melodies woven with ambient synth-pop compositions. A progressive rhythm works with hypnotic, new age conventions to elicit a encouraging forward movements. Director and animator, Lauren Haug, hoped to create a "tangible fantasy world" to layer upon the world we know. Mystifying nostalgia surfaces from her blend of esoteric and 20th century vintage symbolism.
Haug worked closely with Sellers to develop a narrative that would evoke a true leap of faith from start to finish. When asked about the inspiration behind her spatial concept designs, she shared that they were born from meandering questions on the titular subject. How can we possibly do right versus wrong for ourselves? In the world of "Right Thing," there are entities beyond the horizon, like the cosmic eyeball creature, rewarding protection in exchange for trust in the inner self.
We've had the pleasure of working with Bayonne before, check out the videos from our 2015 series, On The Boat.